What happened in London Fashion Week - Highlights of LFW February 2023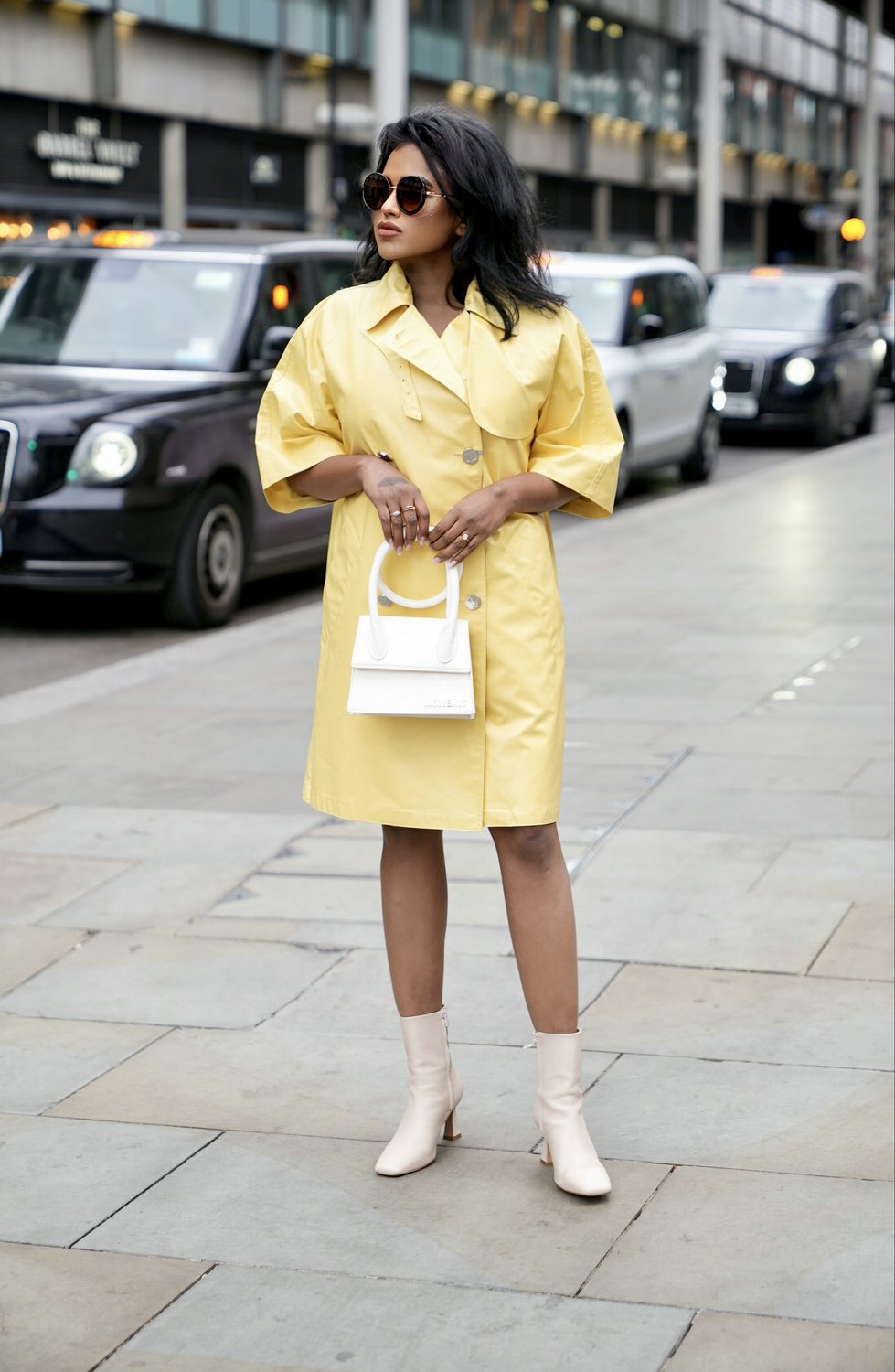 I am extremely grateful to be able to do another amazing London Fashion Week, attending many shows and presentations and here is the round-up of all the best of LFW in 2023 February.
It is always a trendsetter, with designers showcasing the latest fashion trends that will dominate the industry in the coming months. This year, the event showcased a mix of classic and contemporary designs, with bold colours, oversized silhouettes, and masculine cuts dominating the runway.


Noon by Noor
It was sophisticated, elegant and minimal. I loved every single item in the collection as, to me, it represented a woman who is confident and timeless. I loved the longline designs, very feminine fabrics but strong-cut trousers to indicate power, allow in all it was an amazing collection.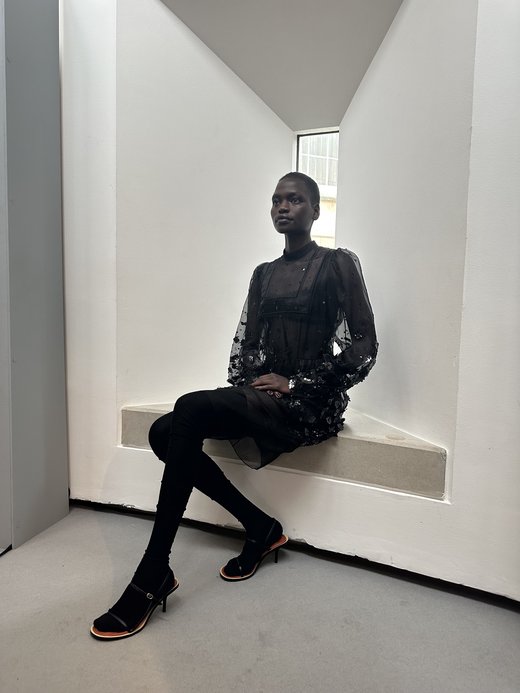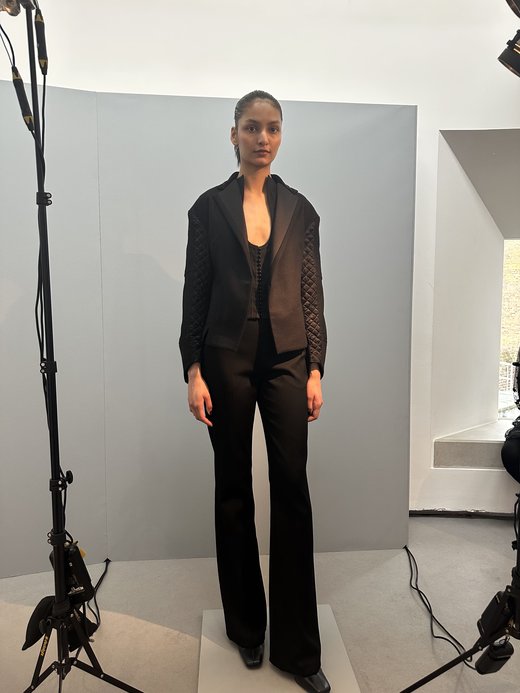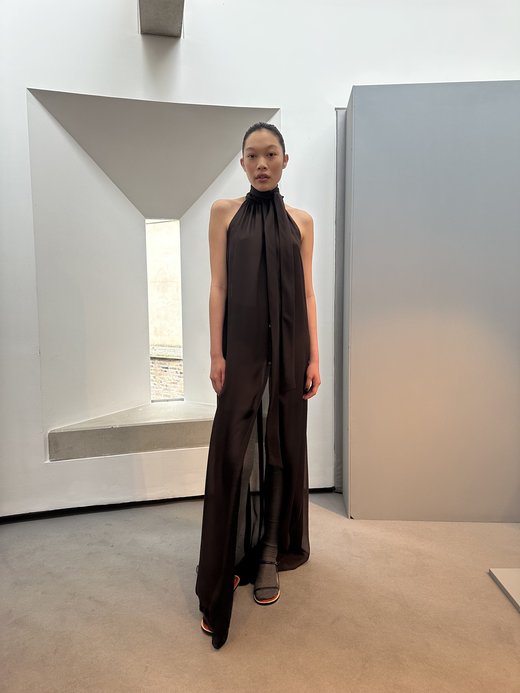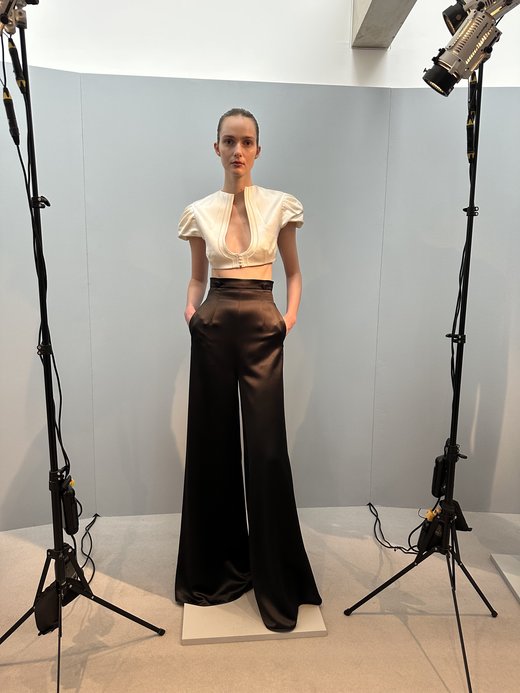 DAVID KOMA
David Koma outdid himself this year by creating yet another sexy, bold and fierce collection. The setting was all red, and it felt very powerful and sensual.
Knee boots and over-the-knee boots were repeated throughout the outfits, and there were ruffles, fur, leather and the brightest version of each colour, making the show look phenomenal.
We are noticing a repeating theme whereas lots of half-open tops and bralettes on the show paired with oversized blazers and I am here for it.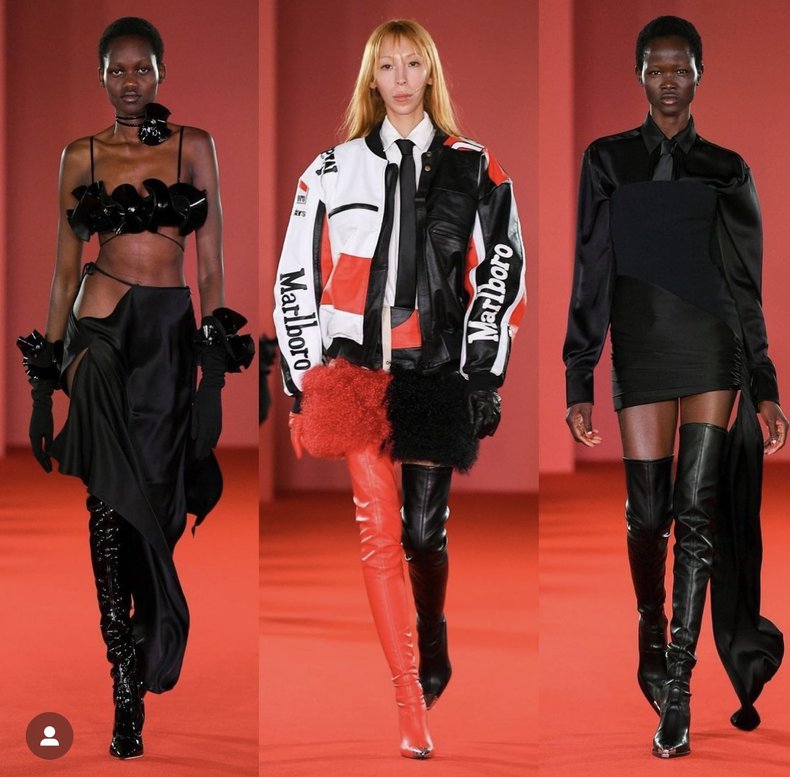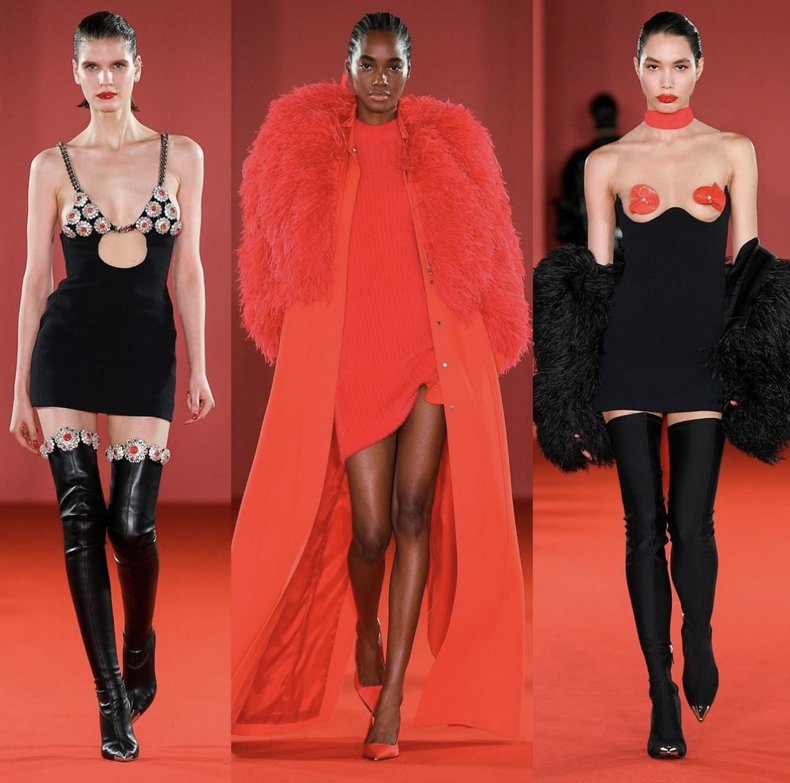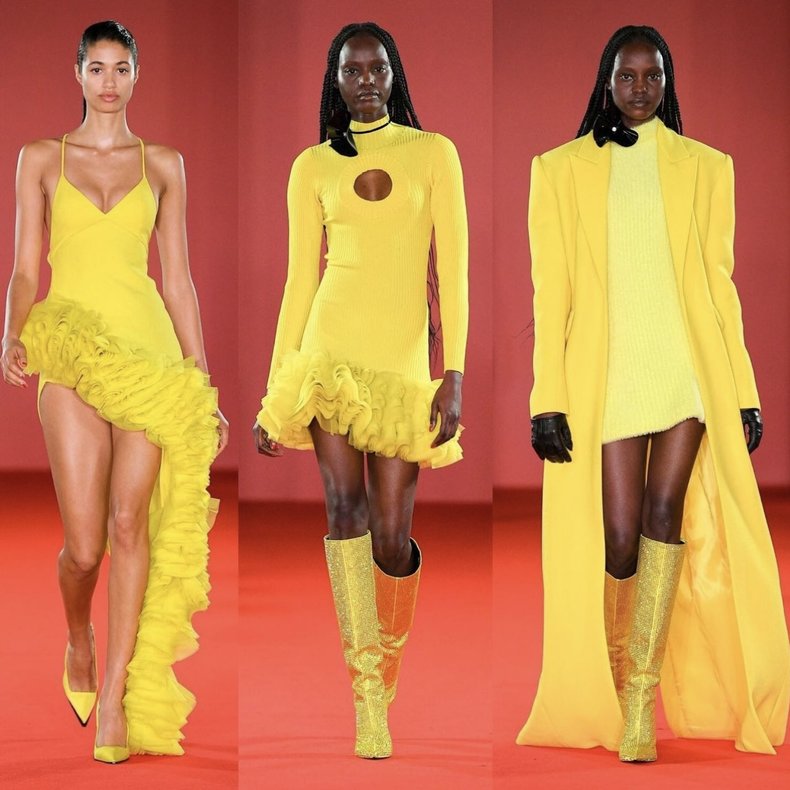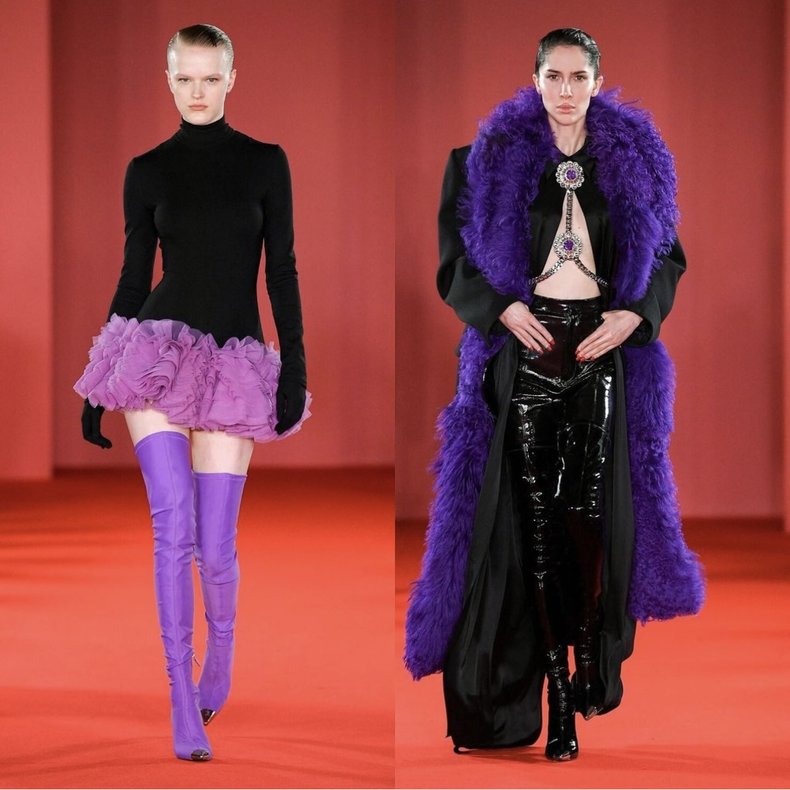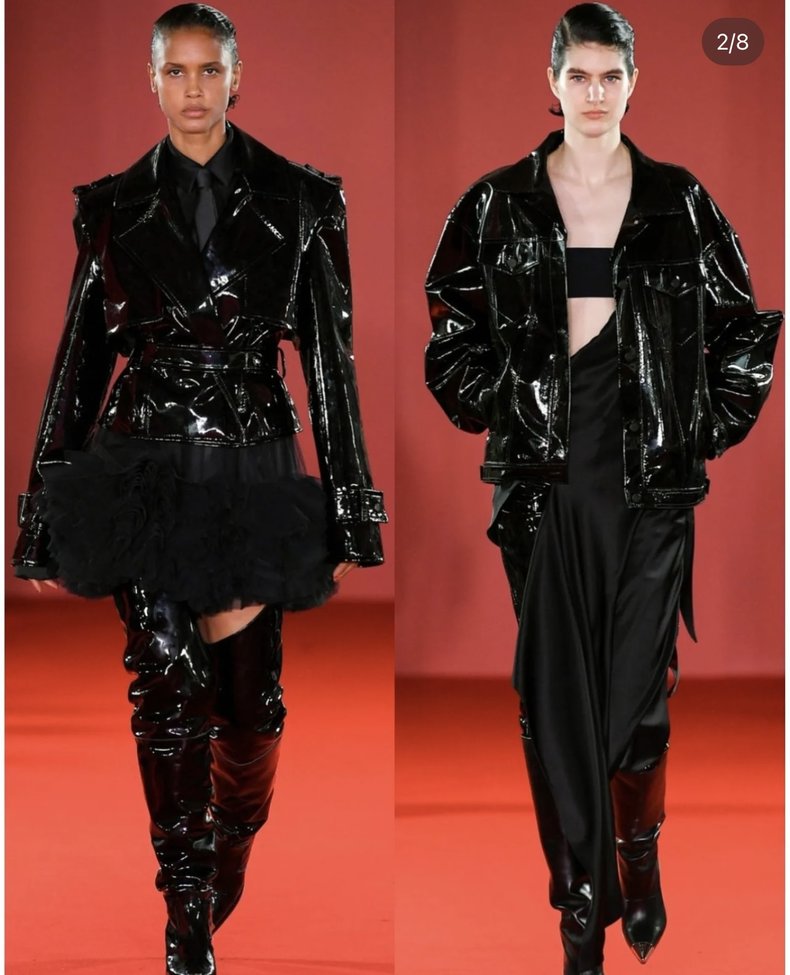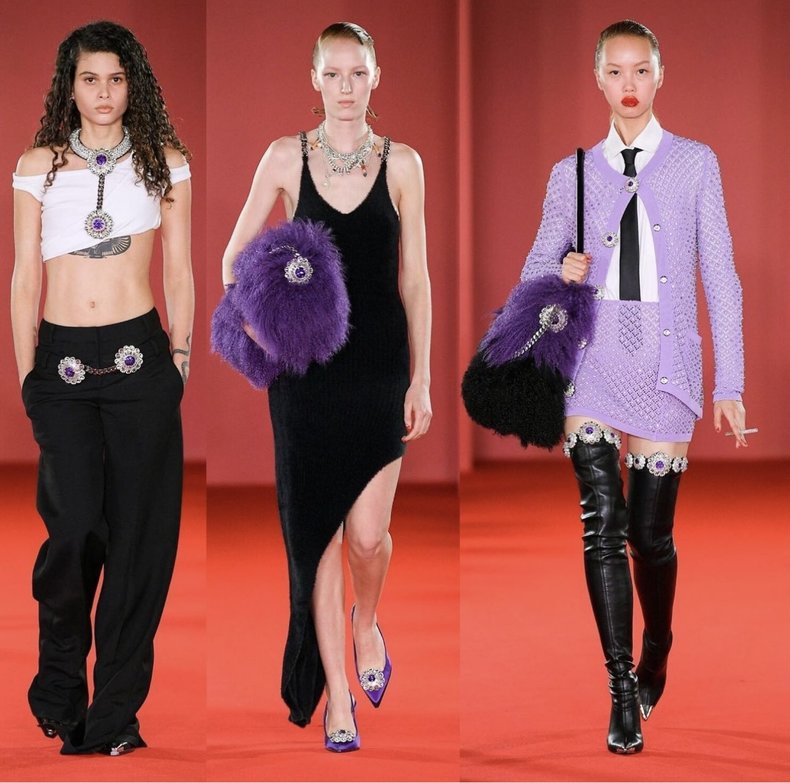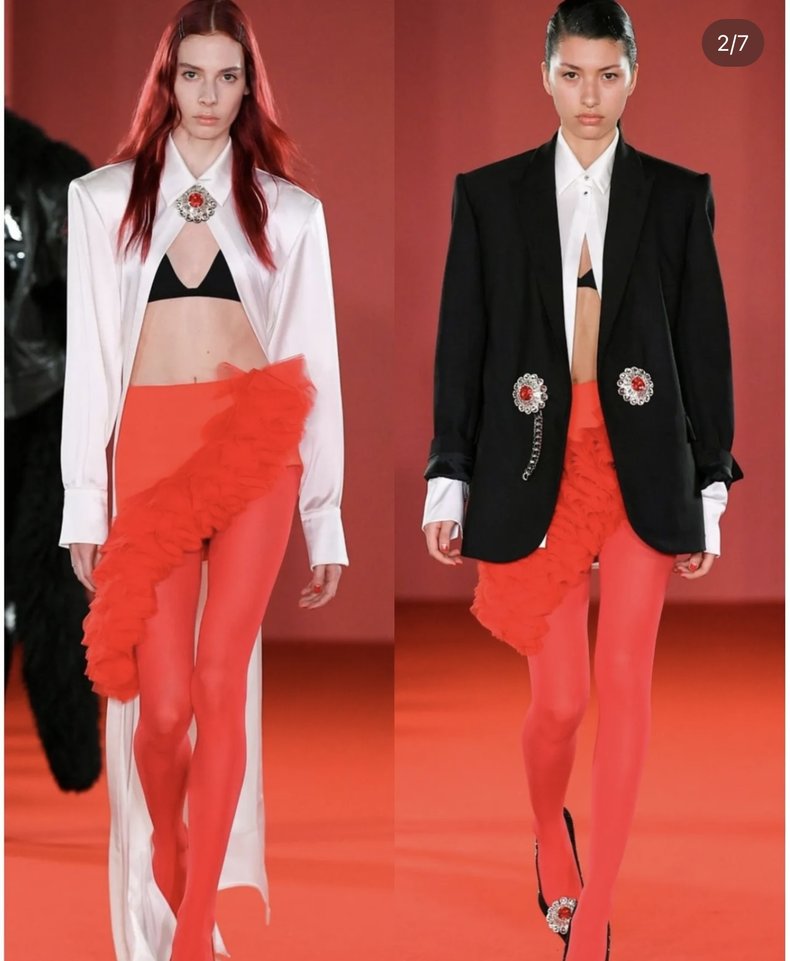 GYOUREE KIM
This is my first time seeing her creations, and I felt like I was transported into a world of soft feminine beauty that showcased the delicate side of female style, but I loved how she then paired these dresses with cowboy boots and had some pieces with cutouts. It was so magical to watch.
FIGURA SERVICES
This is the uber-cool, gender-neutral collection that somewhat reminded me of the early days of JW Anderson. It has an edge to it, but it is unique, and I loved how it showcased many personalities through style. Oversized jackets are trending again!
Eduardo Ramos
Lots of greys and Silver beautifully mixed with reds and bright oranges with knee-high boots and frills and leather. It was a beautiful collection with lots of personality.
FELIX BENDISH
Imagine stunning lace, breathtakingly stunning bridal cresses, couture dresses and full-on sequence numbers. If I need a red carpet outfit for the next season, I know where to find one.
NENSI DOJAKA
It is no secret that I love Nensi Dojaka, and she marvelled again this season with such a stunning collection. It still had the signature Nensi touch, but you will see a lot of long see-through dresses, touches of pink and lilac, and red among the signature colour black.
I loved how she kept the extra thin spaghetti straps but introduced more shapes and structure to the collection and played a lot with new materials.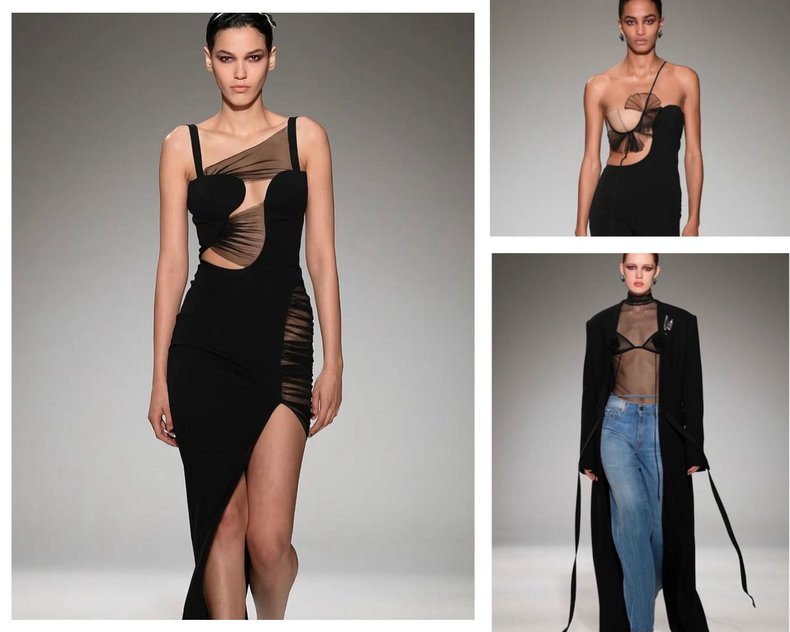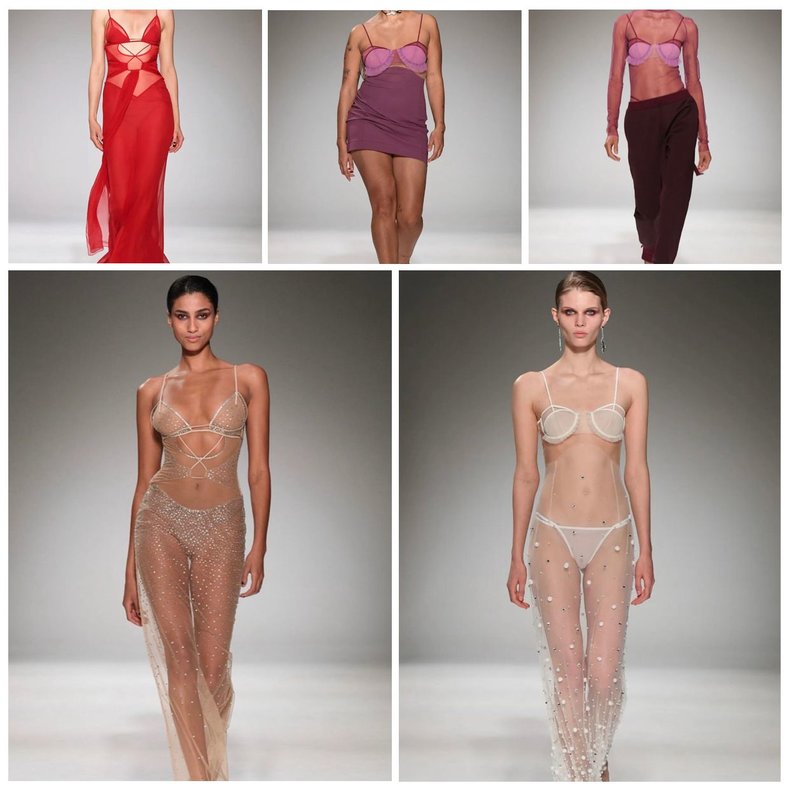 AADNEVIK
AADNEVIK was full of ruffles, crystals and all things you would want to wear to a red carpet or a glamour event. This is my second time seeing the show, and I have to say the designs are getting better each season I loved how they made the dresses extremely wearable yet head-tuning at the red carpets.
JW ANDERSON
I loved the JW Anderson collection to the moon and back. I know how unusual they look with some extraordinary proportions, but that is precisely why I love it because he dares to show us what is possible and how the only limit is on your mind.
There was a leather coat I think looked very sharp and exaggerated shoulders, min skirts with strong structure and fur trim all in one collection! It was a really fun collection, and can't wait for it to be available.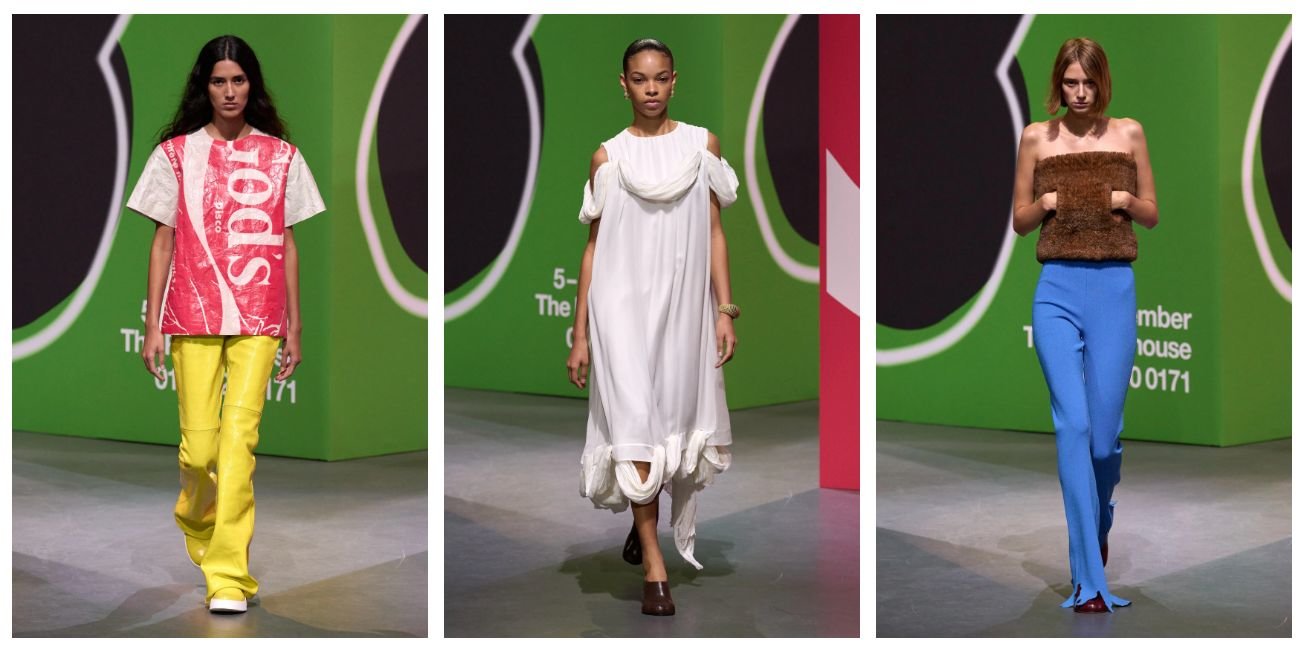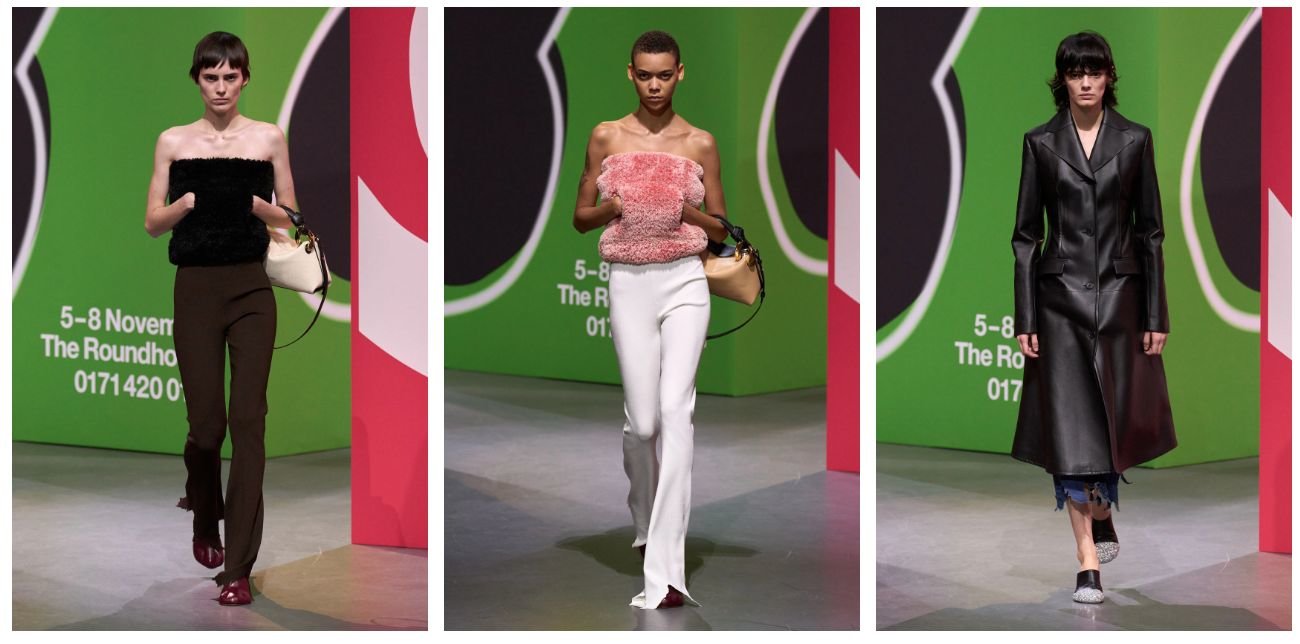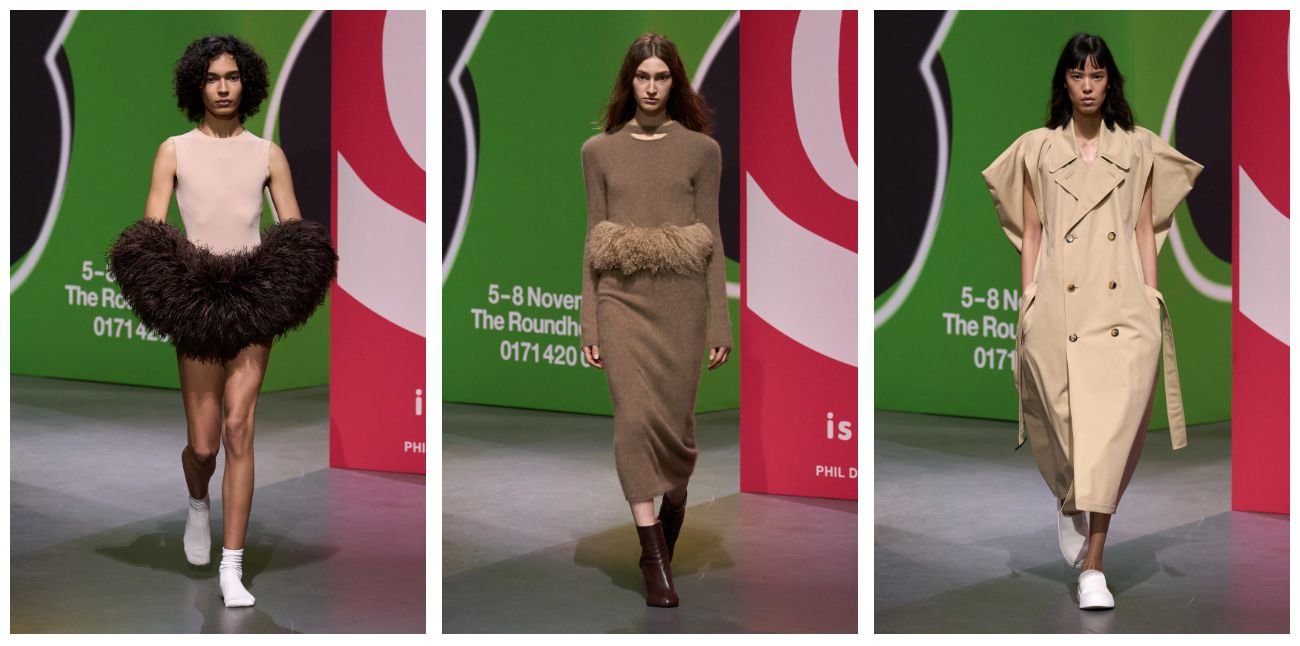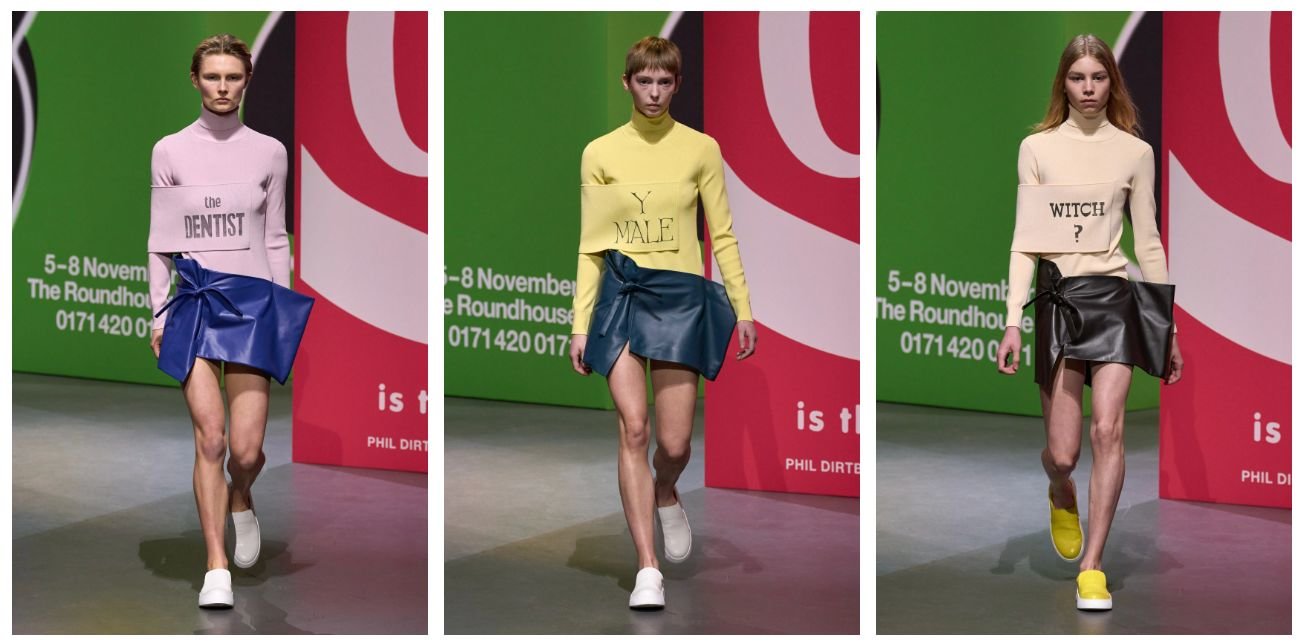 PATRICK MCDOWELL
I was honoured to be invited to see the latest collection of Patrick, and it was a true vision comes to life. Cinderella-style dresses mixed with football attire are not something you see every day and I loved how he managed to pull off this combination with a stunning collection that represented his dream.
RUE AGTHONIS
No matter how busy Fashion week gets, I always support Rue Agthonis, who reminds us to recycle and reuse and love our planet. Thank you very much for this!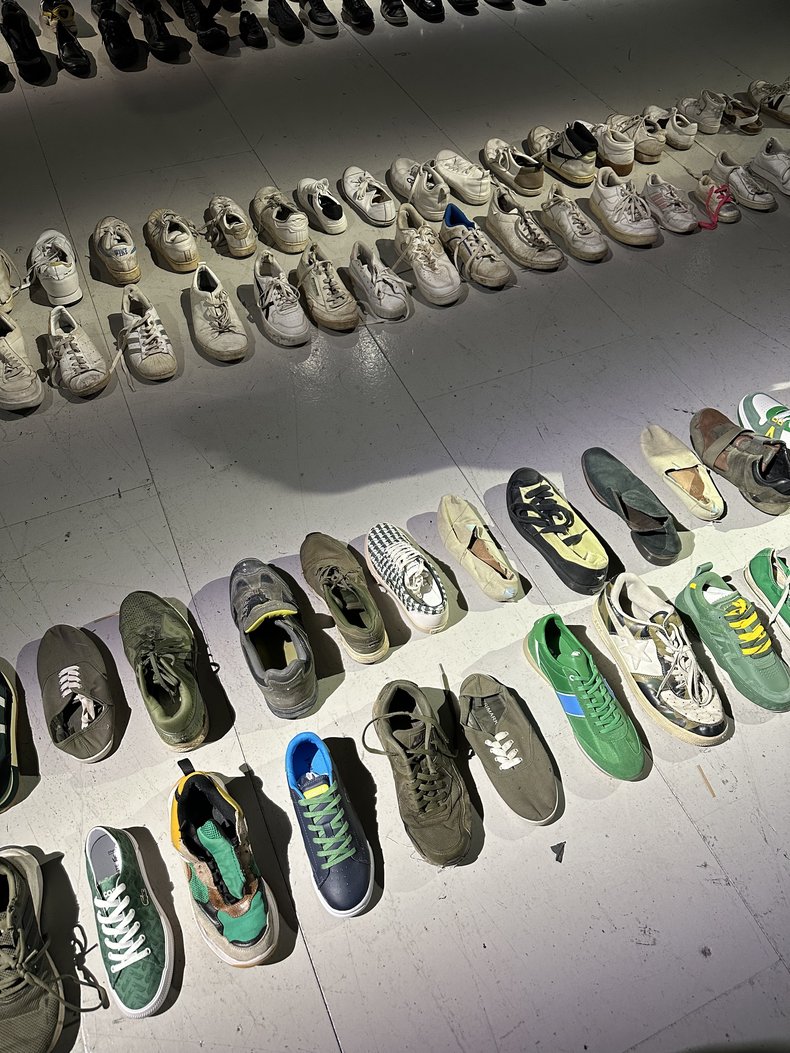 The graduates show by Hamstech
Last but not least, many congratulations to the amazingly talented graduates for the latest collection. Absolutely loved the incorporation of the sari!