Top 10 Autumn Boots to buy now
Autumn Boots have been a request from many of you and what gives me more joy than to browse the sites to find the best of the autumn shoes. So I have explored the high-end boutiques and high street brands and put together a list of top 10 Autumn boots.
For each style, I have chosen a pair of the designer as well as a pair from the high street. Some classics, some trends, nevertheless, they are my top 10 Autumn boots.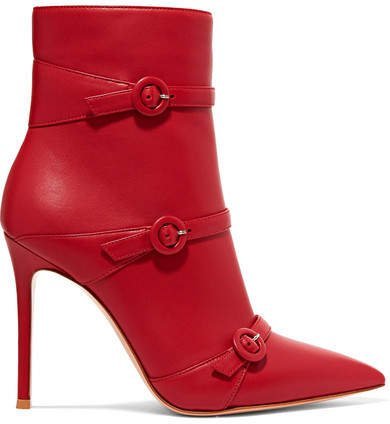 If I am buying all my shoes from the scratch, this is what I would buy first. A classic pair of black leather ankle boots with a medium heel. It is walkable, goes with almost any outfit and a wardrobe staple for years to come.
Nothing says Autumn quite like a pair of suede ankle boots in brown, perfect for the transitional season and goes with the autumn floral dresses in the season. I personally love a rim of fringe in my suede boots, but a classic pair is also as stunning.
A complete dominator of a style staple when it comes to Autumn Winter 2017. red is everywhere but red boots are the center of the attention and they jazz up your outfits like no other.
I blame Balenciaga for this. The knife boots are absolute to die for in terms of their design. they are sharp looking and adds a touch of power to your day or night looks and the sock is a part of your boot this time. How about that?
Ever since I have seen these stunning pair of Gucci statement boots at Liberty, not a day went by I didn't think of them. Statement boots are the ultimate style rescue for an impromptu going out. Keep your outfit on and just change into these statement boots and you are party ready.
Following the iconic number from Givenchy, the studded boots are having a time of their own. They are quite cow-boyish, quite glam and perfect to throw on with a really pretty dress or a pair of jeans, versatile at its core!
When shops look like sci-fi spaceships, that tells you all you need to know about the metallics.  I personally am not a fan of metallic clothing. However, metallic boots are a completely different subject. They are sexy, edgy and elongating. All I need for a dazzling night.
It is a huge come back. They are probably the most challenging to pull off, at least for me, but once you find a pair you love, it is like you are born with sexy tall legs.
While we all are quite familiar with fur coats and fur scarfs, fur boots are relatively a new player in the field. They have all the snowboarding, skiing holiday vibes, yet perfect to throw on during a casual weekend.
Probably my personal favourite after classic ankle boots. These are perfect to dress up any skirts or dresses for day and night. They also keep you warm and comfortable without compromising the style.