The Shoe Guide for Spring 2018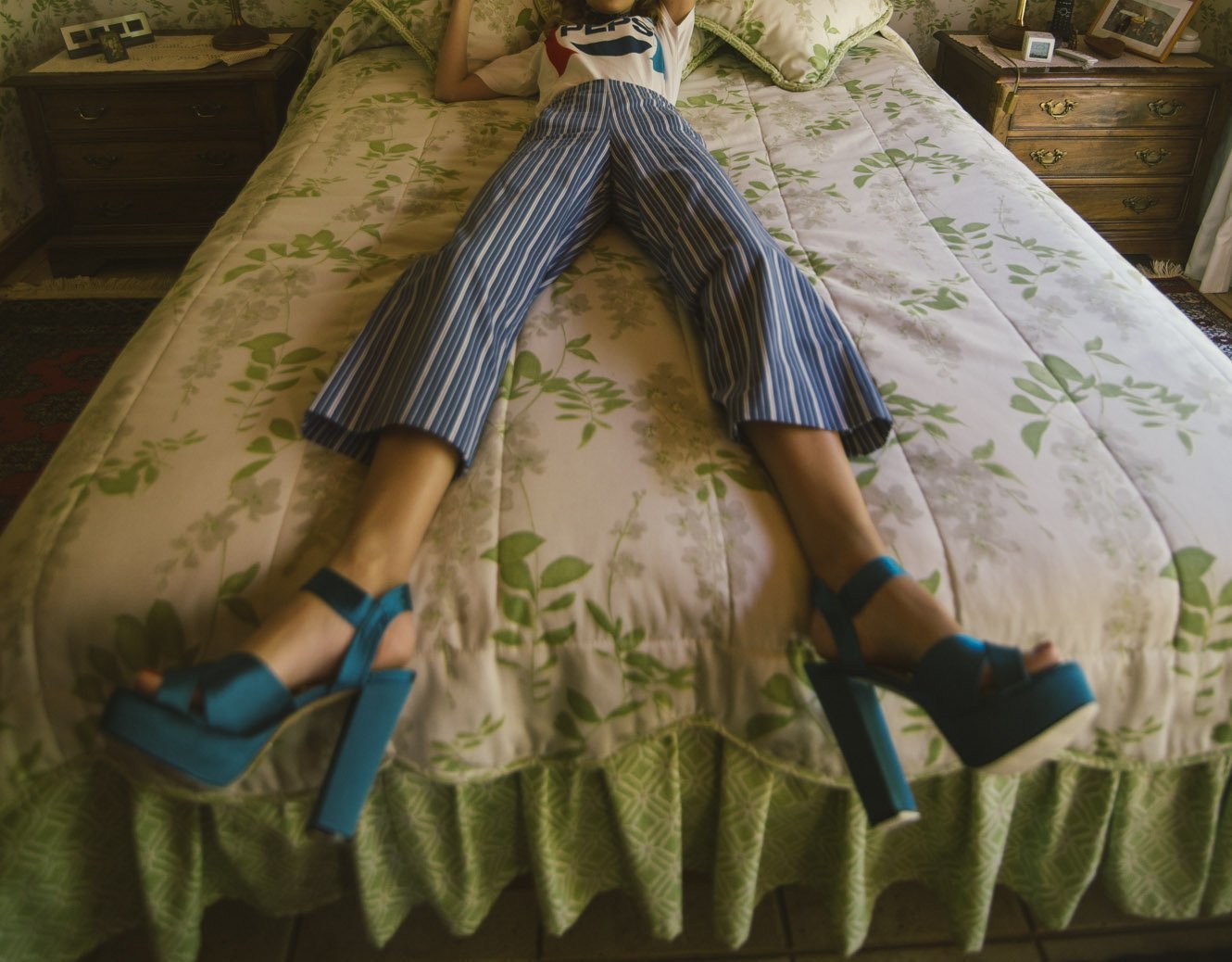 You all know, if time wasn't a constraint, I can talk about shoes forever. So good thing that I have a lot to be getting on with. Here is the Spring Shoe Guide for 2018!
We all need a great pair of nude heels to see us through the Spring and Summer. For all the Spring weddings you are invited to (none in my case, But I will still get myself a killer pair of Gianvito Rossi's) or any other excuse to get yourself glammed up and into a soft pink pair of Jimmy Choo's is worth the browse.
This is also a pair that will get used quite a lot, even during the Autumn and towards to the beginning of next winter, so comfort factor comes up on the top of the list. Well, that is why I love my Valentino's for the eternity.
Is it possible to only have 5 pairs of shoes in your wardrobe?
For each season, I would say Yes. For the minimalistic style lovers out there, all you need for this Spring is one pair of comfortable heels in a nude colour, One pair of killer nude heels, one pair of Spring ankle boots (preferably in tan), one pair of sandals to wear towards the end of the Spring and one pair of statement shoes for when you feel adventurous (Please feel free to swap the last one with a pair of trainers if you are rocking the Sporty Luxe).
This is where it gets fun. This is about finding a statement shoe that matches your personal style. This is also where brands like Gucci has absolutely rocked the world with their selection os statement shoes. Whether you are heel wearer or flat lover, there is a lot to choose from the Gorgeous Italian Design houses including Dolce and Gabbana.
If you would like to look at the high street options, Aldo, Carvela, and Dune do beautiful designs, many of which can be found on ASOS.
My Budget doesn't Really Stretch to Gucci. So what?
For those of who you read here often will know that I didn't always buy Gucci and nor one needs to. The style is in the eye of the wearer, in every ounce of confidence they portray and none of these needs an expensive pair of shoes. What matters is that you choose well and wear well. When you are looking at shoes on ASOS, zoom in, look how well made they are, check out the materils and fabric that goes in to. Then do change your mind if you are disappointed on their arrival. Send them back and start the hunt again. Don't settle. The more selective you are, a better-looking pair of shoes you will end up with, designer or non-designer.
This is ultimately the shoe that many of us end up wearing the most. This is that comfort shoe that goes with everything (well, almost) in your wardrobe and you don't think twice before sliding in these into the morning.
So I always recommend a pair of flats that are well made, effortlessly stylish and easy to get in to run around. I am a big fan of the Gucci loafers (my ultimate comfort shoe) and Valentino flats are great for the evenings when you don't want to wear any heels.
The Most Expensive Spring Shoe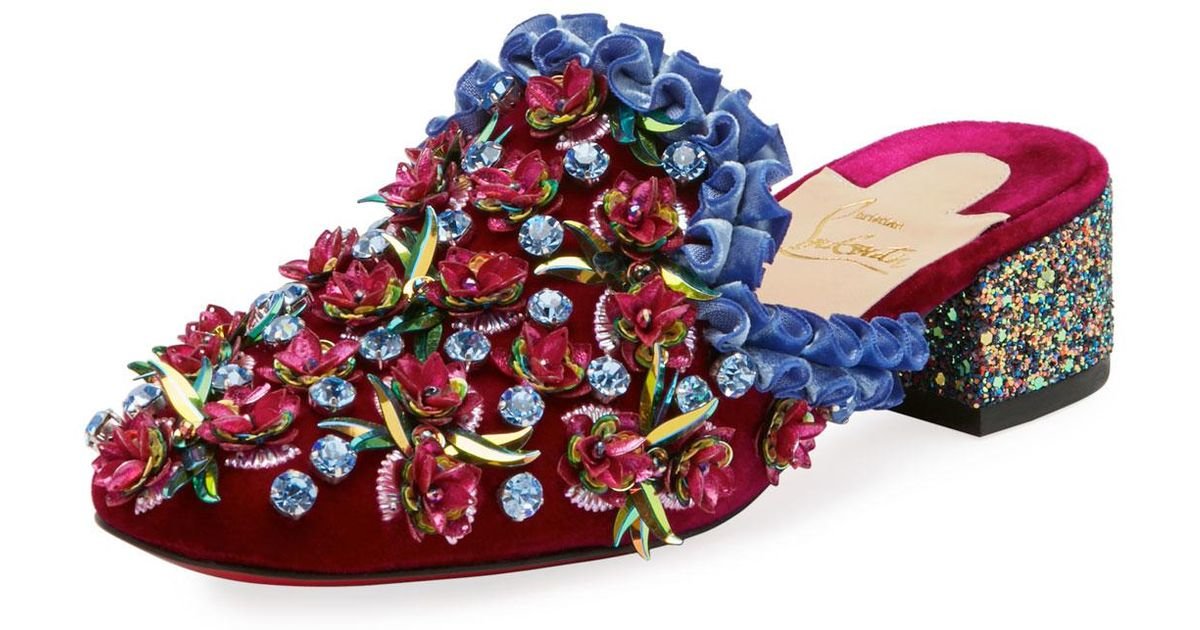 Babouchkaflor Velvet Red Sole Mule by Christian Louboutin
Spring for many of can is quite chilly, especially in the morning. Also, I love boots paired with pretty dresses, so wearing a great pair of boots for the Spring is usually a no-brainer for me. I might pack away all my black heavy boots, but hello Tan Suede boots!
My personal favorite brand to look out for is See by Chloe from Chloe. They are well-priced and so long-lasting and usually nods to the Chloe style in general.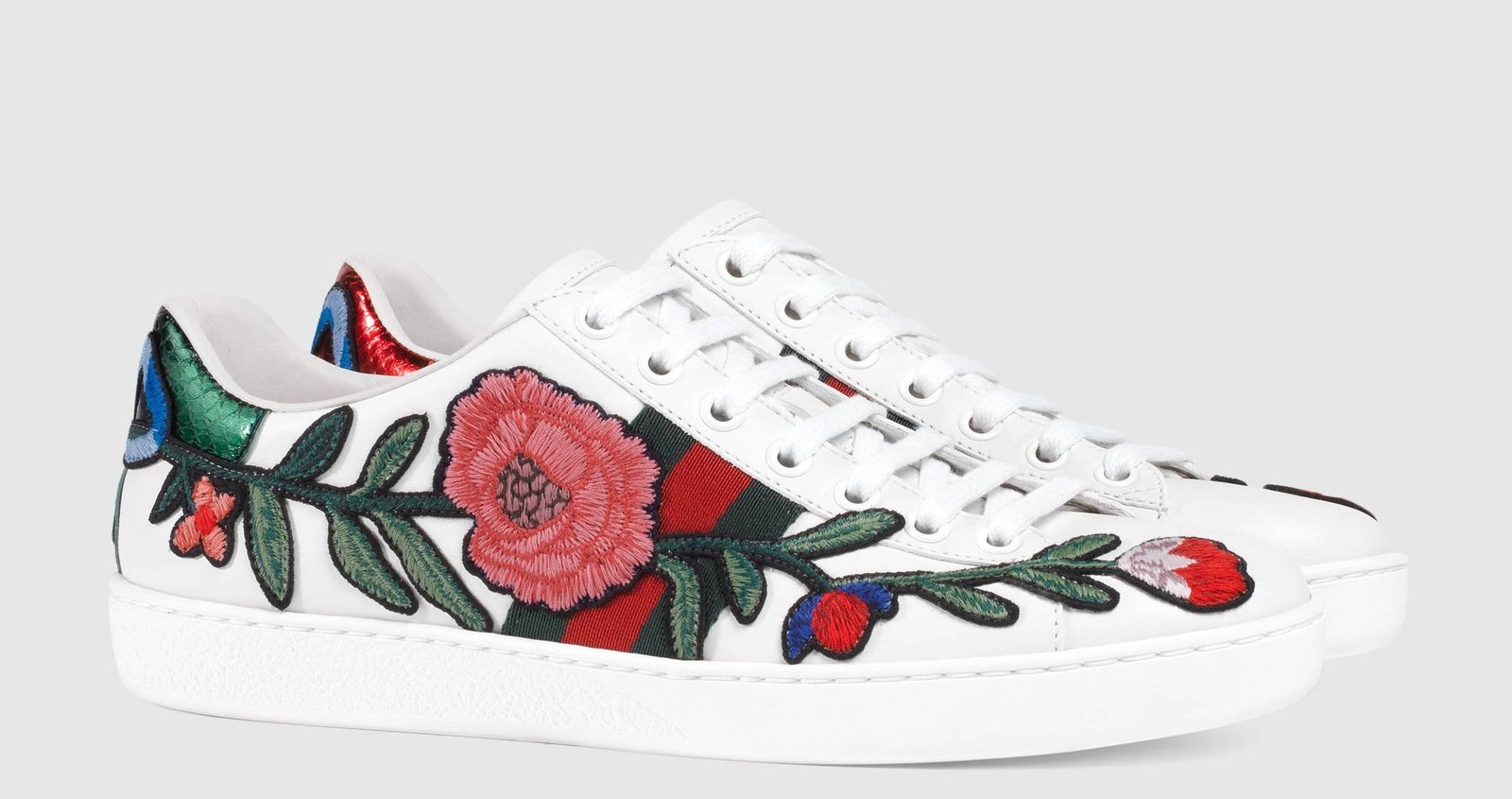 I have never seen these many trainers in the market at once ever before. Gucci started the trend of embroidery and decoration on regular trainers and we all have gone mad since then. Walking around London, I see at least a dozen people wearing statement trainers every single day.
They are of course comfortable and if you bring your spirit together to rock them with a sharp suit or a pretty summer dress, then the goal of the statement trainer is achieved.