Spring 2022 Haute Couture week Highlights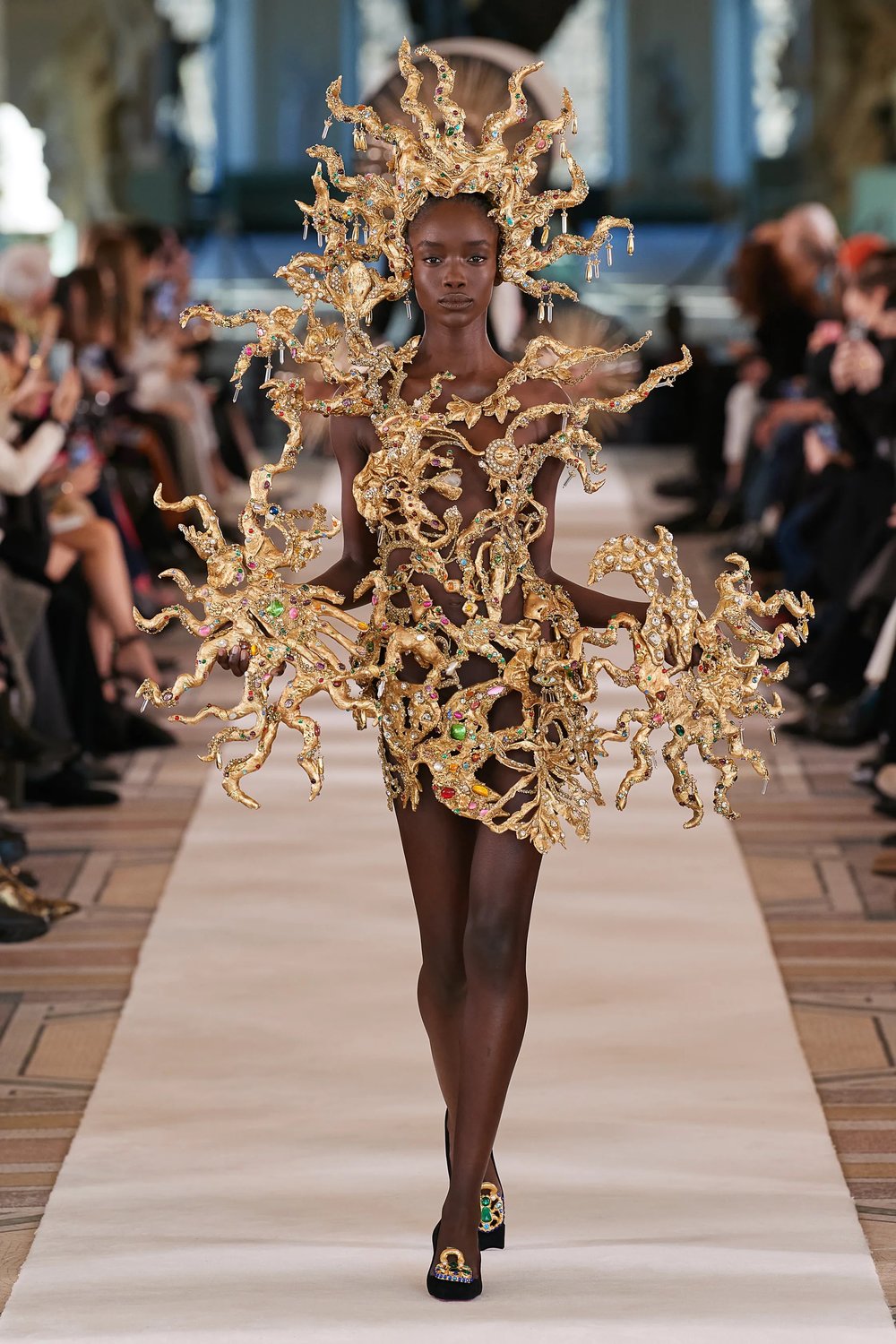 Haute Couture stands for 'highdressmaking' in French and is the most luxurious class of fashion that only invites world's most renowned and respected designers. The fashion week offers an insight into extraordinary craft and theatrical inventiveness in the one of a kind outfits and creations. The shows have notions of escapism and sentimentality - often a seamless connectivity between past and future and current ideas. This year was more exciting than ever before due to the energy that post-pandemic fashion is bringing us.
The show started with a bang - a shimmering, glamorous black dress that effortlessly flowed across the runway. This collection was seamlessly otherworldly and captured everyone's attention - definitely the most dramatic of the shows of this season. It gave a smoke-filled backdrop and a runway that gave a feel of a techno-club runway.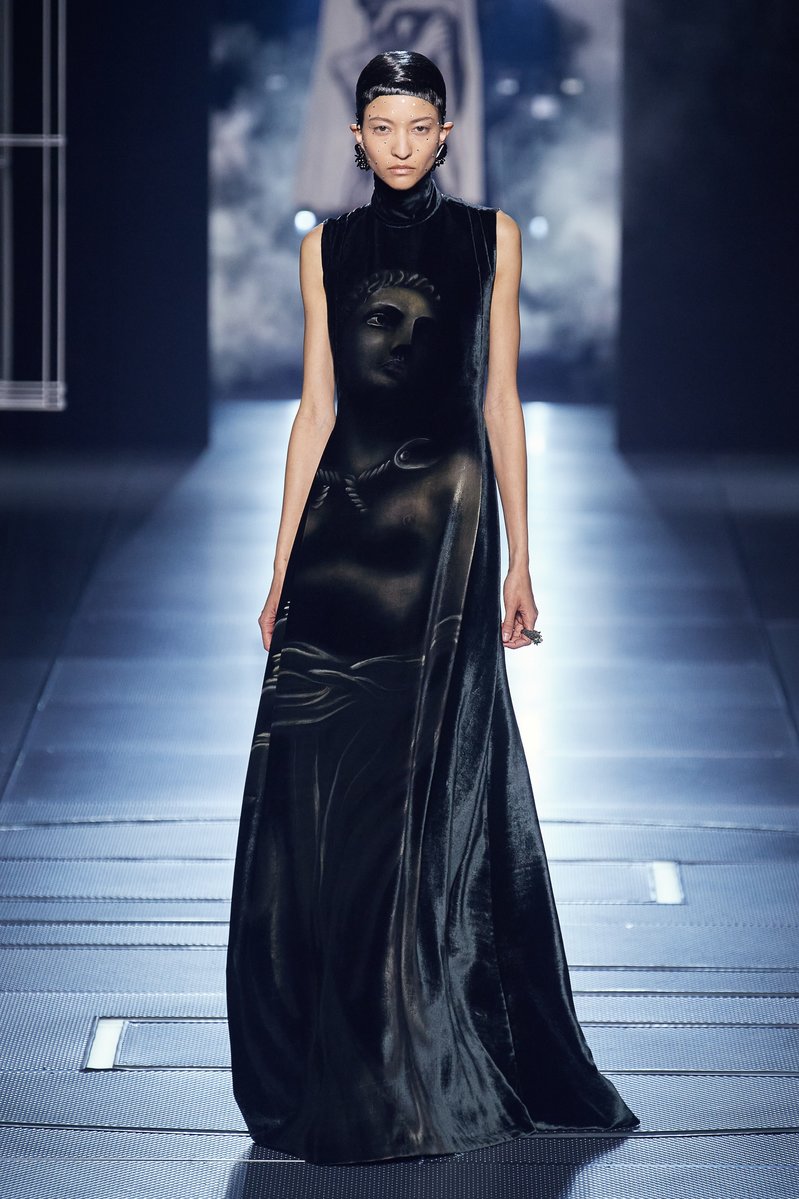 The show was mixing futuristic heelless heels, and plenty of high neck looks. This collection screamed the future; slicked back hair and carefully placed gems gave on otherworldly elegance. The dresses were flowing and the sleek silhouettes evoked a slender look. The colourway of this show was heavily filled with an array of greys, blacks and hints of sexy reds that gave an impressive contrast.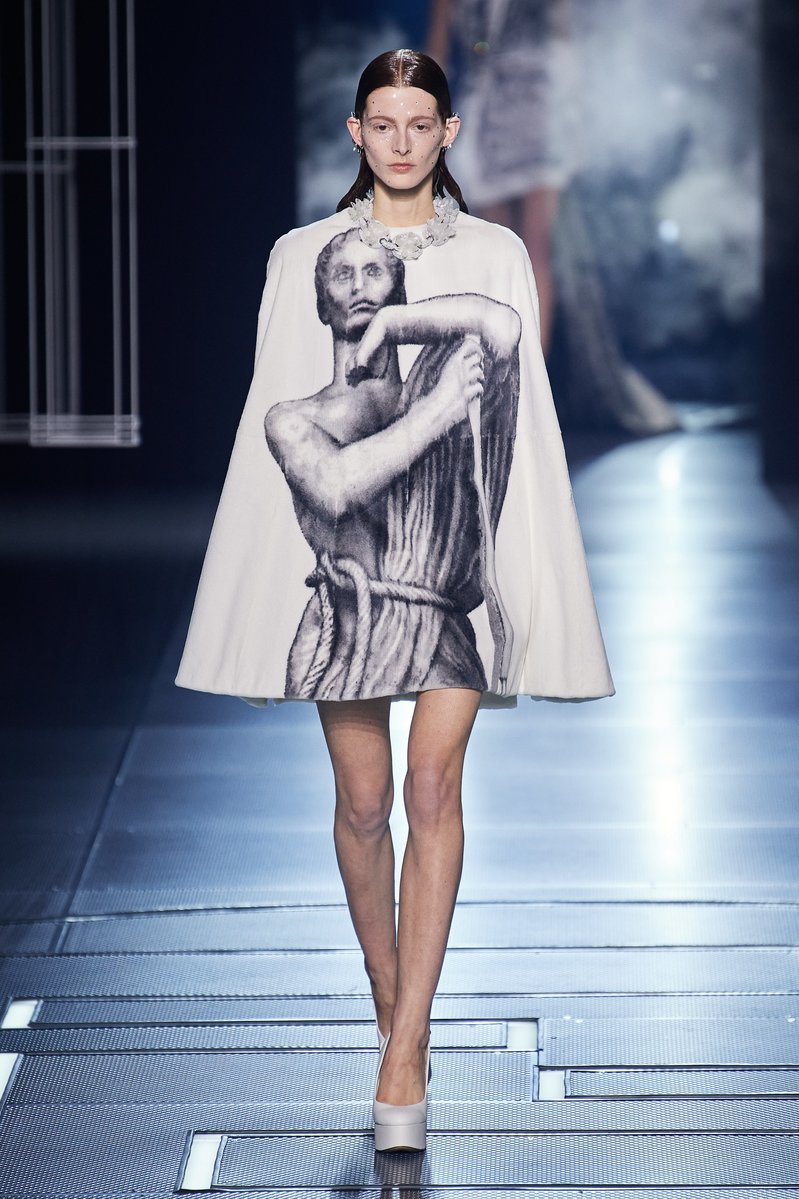 Viktor and Rolf likes to steer clear from the ordinary in his shows and this collection was no different. We saw raised necklines imitating a similar effect to the image of Dracula. In old movies the character of Dracula personified a powerful symbol of the fear of change in society. The used horror music as well as ghoulish makeup and vampire-like fingernails. This collection has been described to be 'as scary as it was spectacular' in an article by Elle.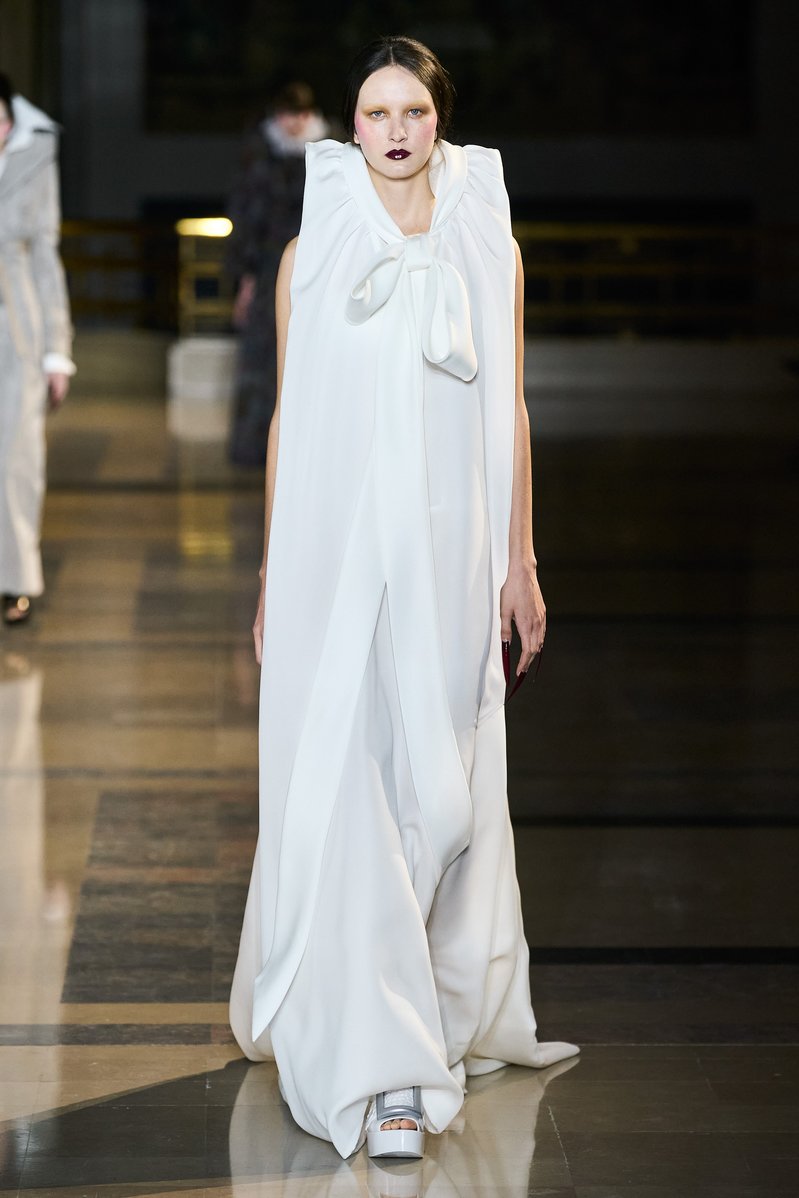 Photo Credit: Viktor and Rolf
The Dracula and Uncle Fester inspired fashion collection is definitely not something you would first think would make it haute couture but Viktor & Rolf doesn't like to do things in an ordinary way. We saw a collection of dresses, shirts and suits with raised shoulders which were references to Hollywood films. The symbolism of this collection was supposed to present the times we are living in now and the fear of change that is instilled in us. The fears we have now with life going back to normal…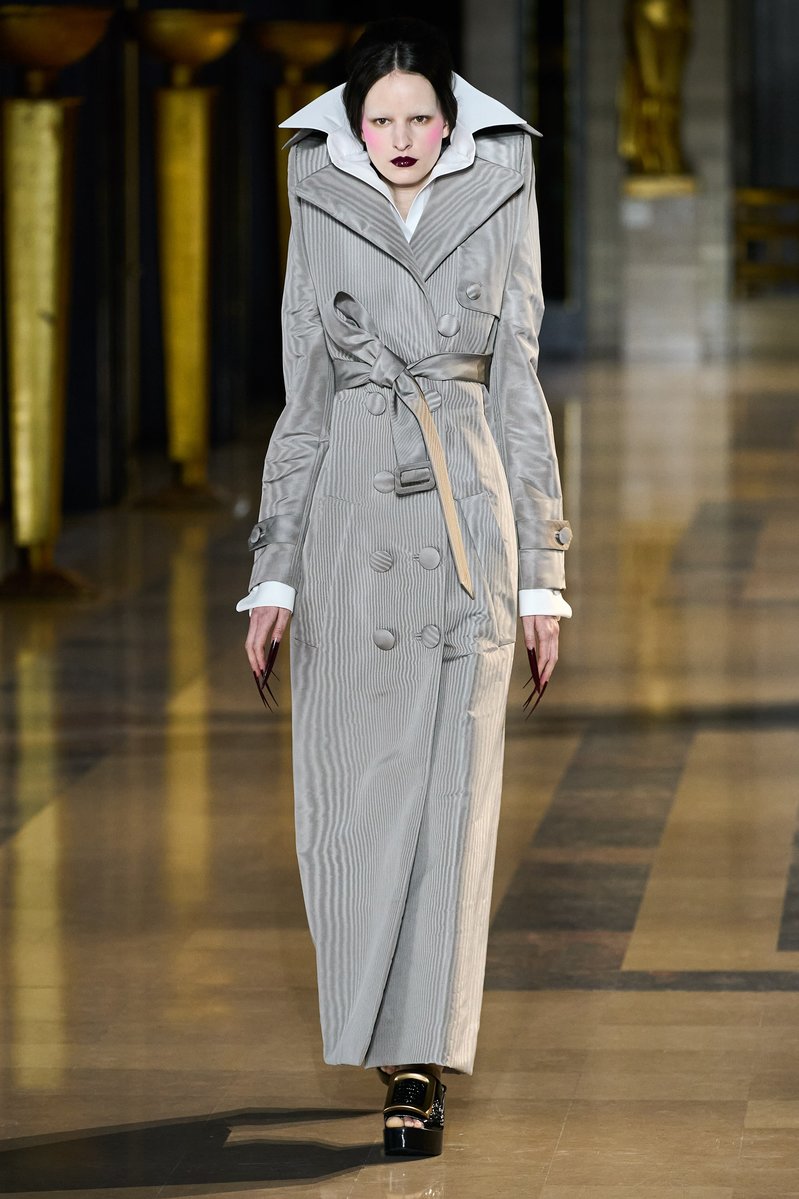 Photo Credit: Viktor and Rolf
The Chanel 2022 haute couture collection gave a feeling of a spring awakening. Virginie Viard in an interview said that the collection was inspired by the 20s which was clearly visible through the chiffon and uneven hem details. We saw a lot of feminine pieces that were fresh with a lot of embroideries.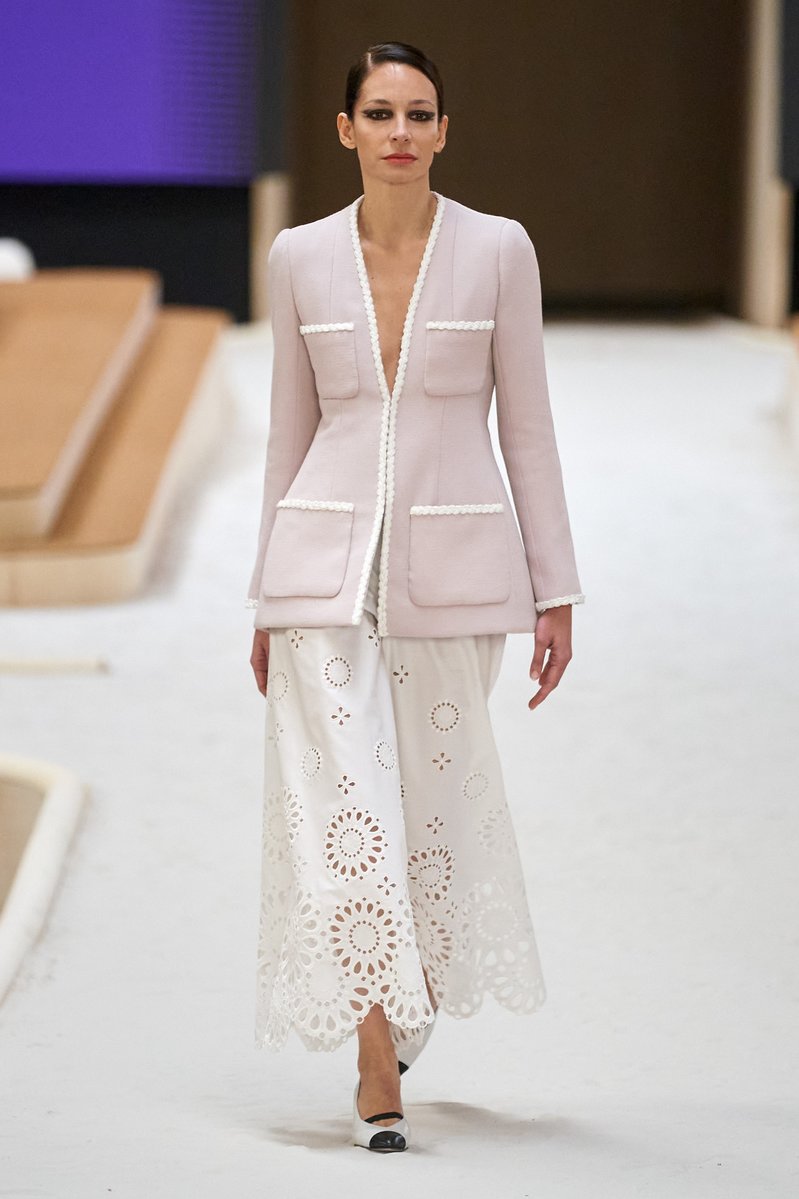 We saw a summer take on the classic tweed suit with a feathery skirt. The collection has been reviewed to be very similar to the Chanel ready to wear collection so in some ways it was anti-climactic despite the stunning details it lacked the haute couture theatrical element.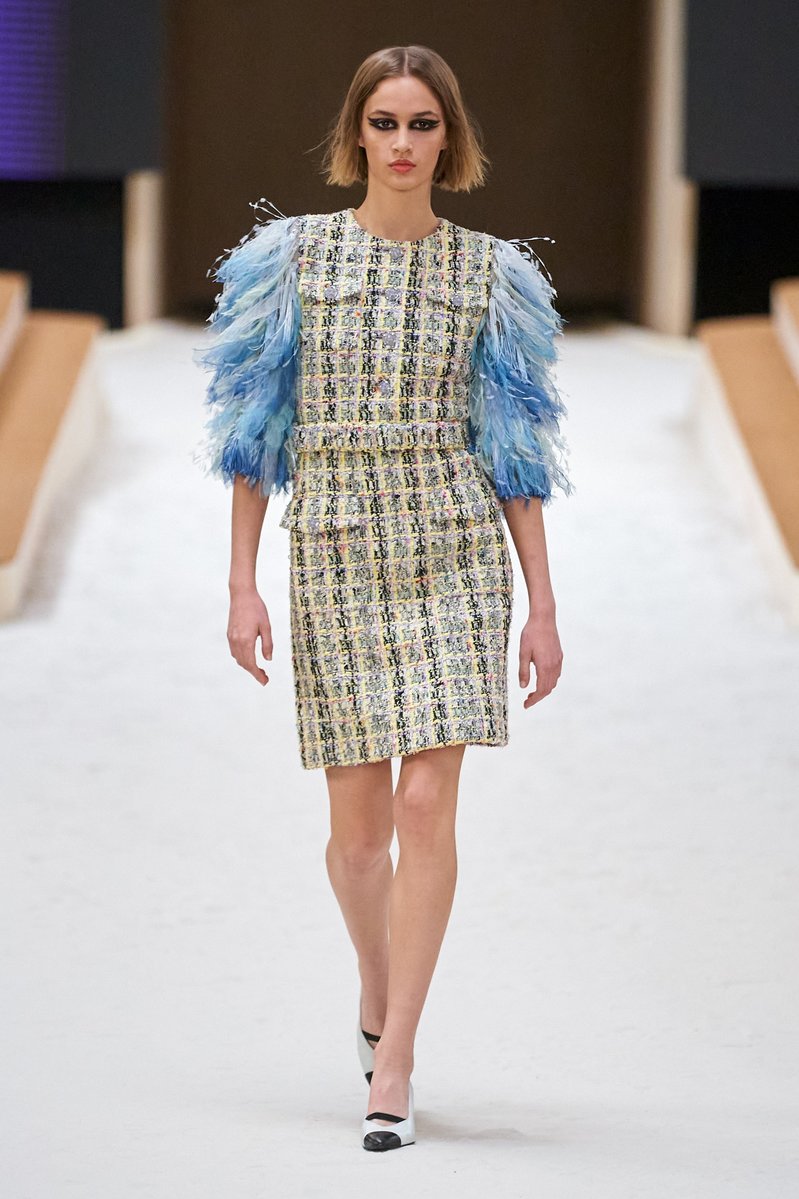 A fresh feel and a sense of return are swooping through the haute couture shows. The Schiaparelli collection was set in Petit Palais and Roseberry truly chose an escape into themes of space and cinema in modern films such as Interstellar, Dune. This collection was a show fuelled by inspirations deriving from science-fiction, space, space races and other galaxies.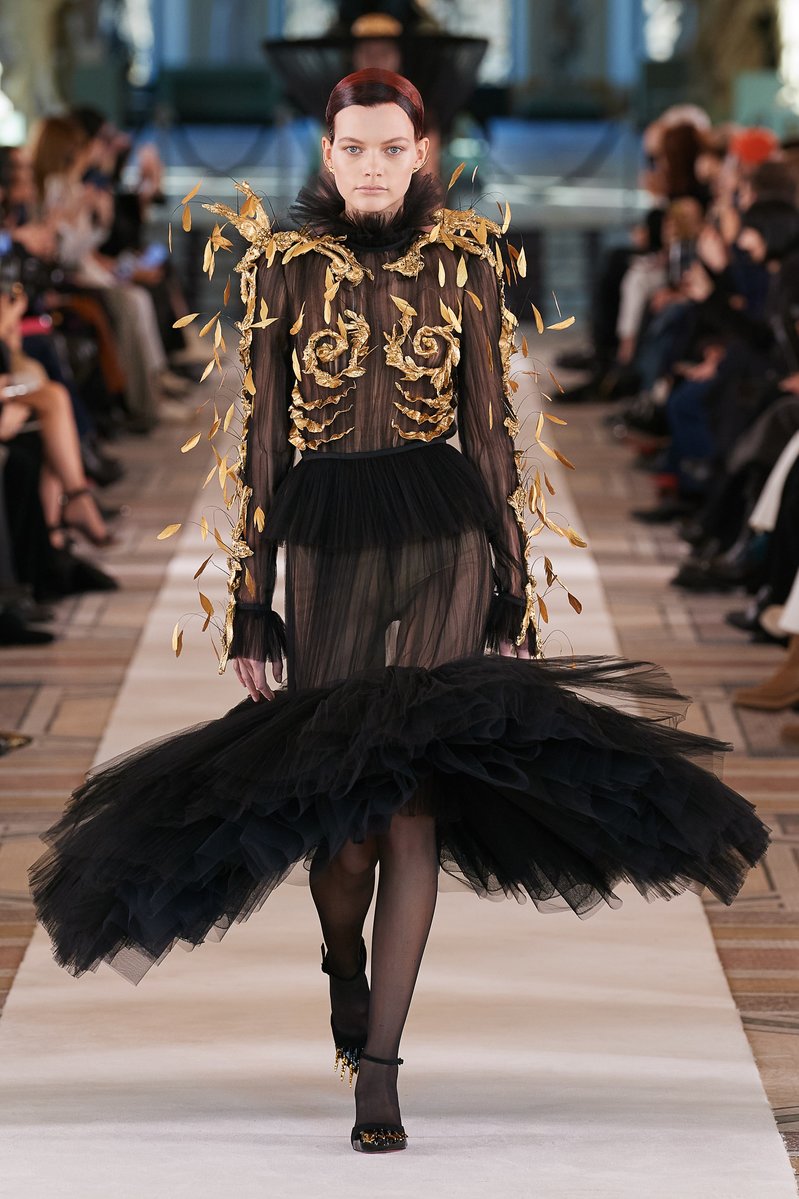 Photo Credit: Schiaparelli
The creations were extravagant many of them had orbits or corsets woven with gold and flowers, feathers. Roseberry definitely wanted to portray grandeur in his collection without the use of colours, it was stripping back to a form of simplicity without sacrificing the freshness and new looks that Schiaparelli always gives.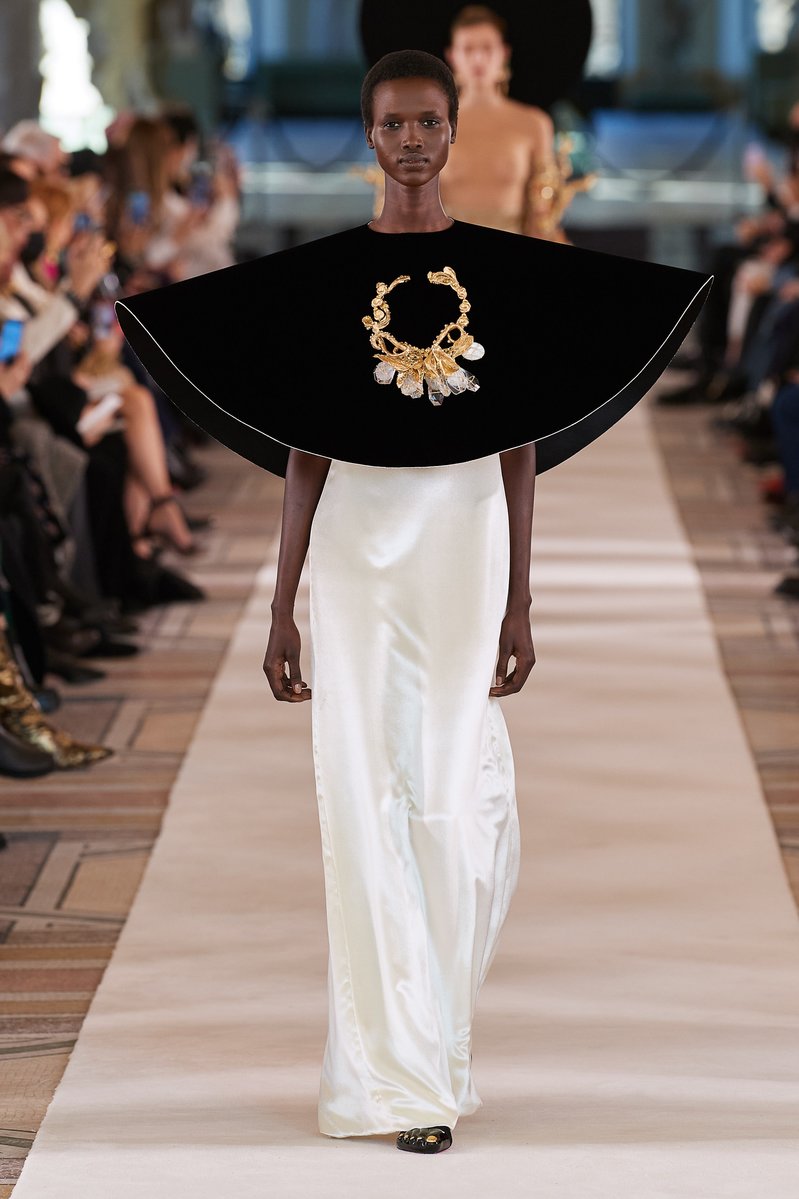 Photo Credit: Schiaparelli
The Valentino haute couture spring 2022 collection had a roster of a diverse mix of models of varying body types and ages. There were models with gray hair and models who wear a size 10. The models told Piccioli that they were told that 'She'd never walk couture'. Valentino has been a trailblazer in placing haute couture into conversations and making it relevant in this age. Piccioli wanted to embrace different ages, proportions, sizes of bodies.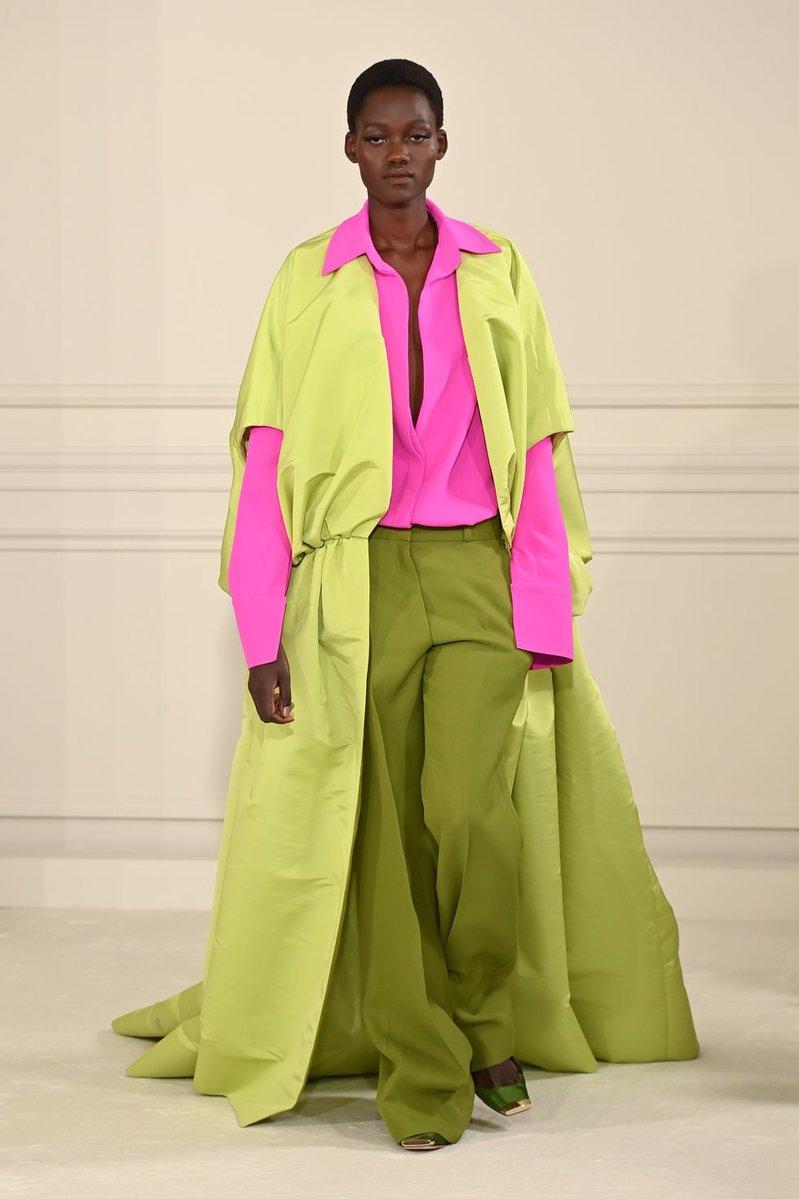 The pieces from the collection included glamorous gowns that embraced all the models and their silhouettes. We saw a return of the classic Valentino pink and lime colours which brighten up the collection. The collection was showing how clothes are a construction and the importance of they can highlight a models shape or manipulate it. The collection conveyed a lot of important messages for the fashion world and is a big step toward more diversity and inclusivity in haute couture.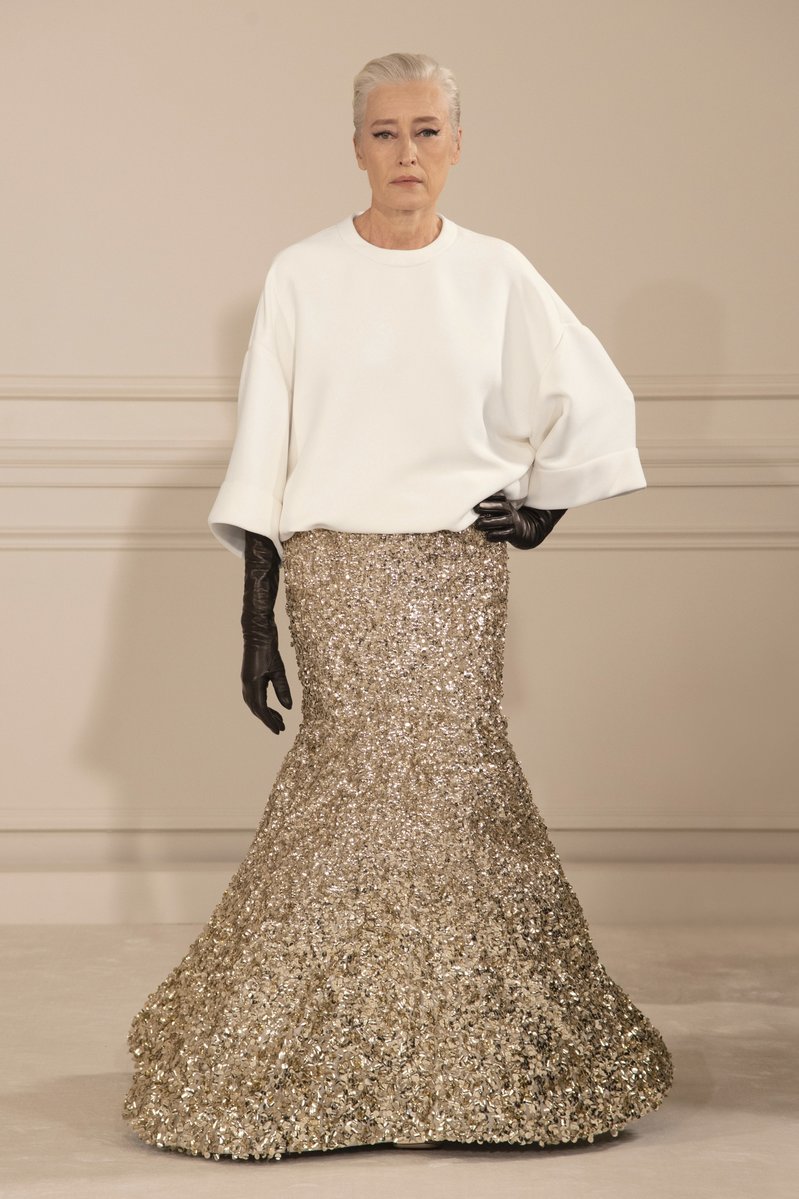 Written by: Adela Makowska
Directed by: Sachini Dilanka