New GUCCI ÉTERNITÉ DE BEAUTÉ FOUNDATION Review - TESTING BEAUTY - EPISODE 24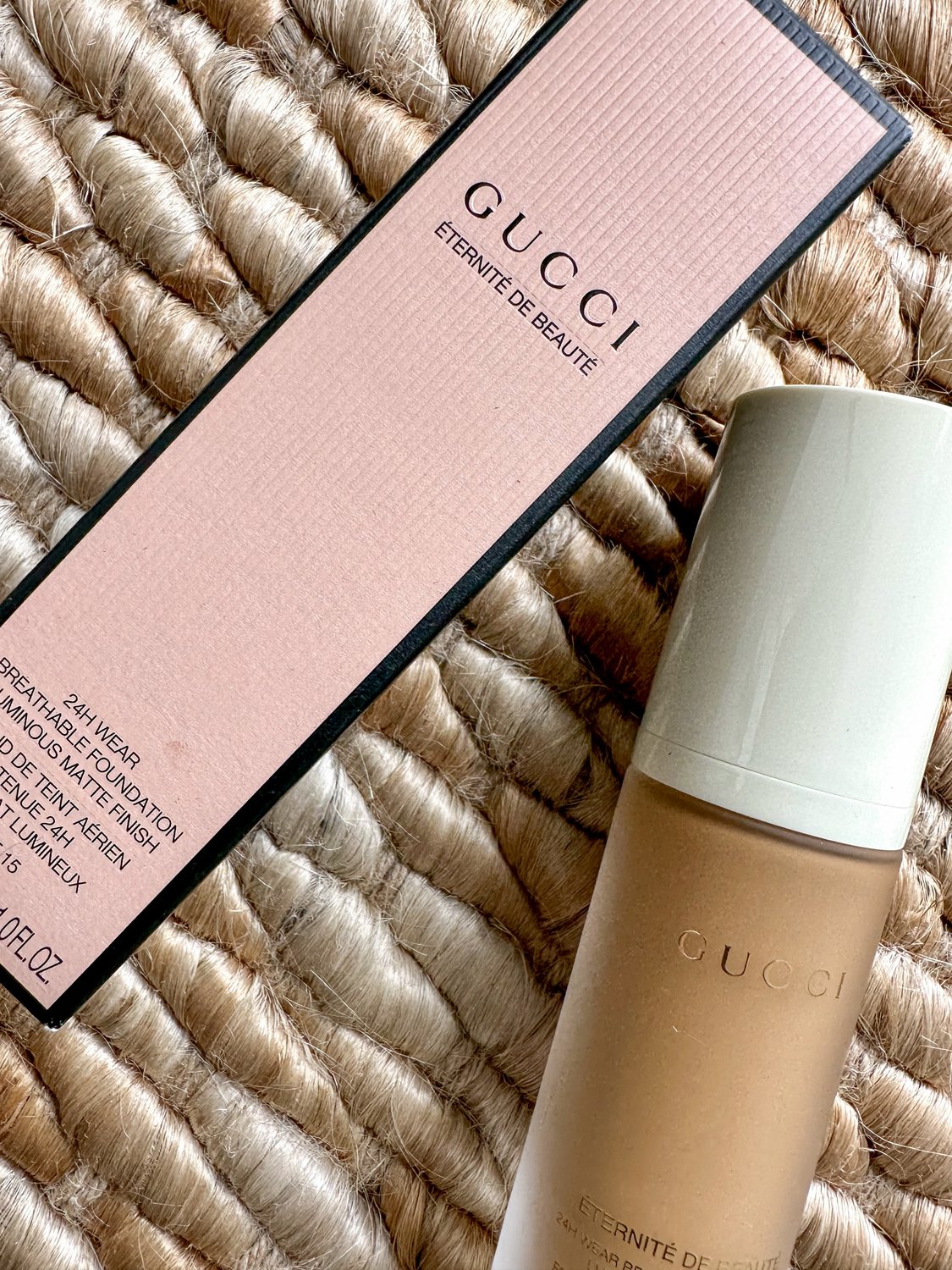 Testing Beauty! The beauty series that puts all the makeup and skincare products to the test! In Episode 24, we are testing the New GUCCI ÉTERNITÉ DE BEAUTÉ FOUNDATION!
This foundation has promised a lot including it being non-transfering, so let's find out if Gucci Beauty is keeping all its promises!
Price: £ 47
Application and Lasting Power: My first impression was that it felt very similar to Gucci Beauty's original foundation. It is very high coverage, feels relatively light on the skin and gives you a skin-like finish. (See the original foundation review here) It is also very long-lasting without needing to touch up either with foundation or powder.
I have combination skin, but even in my case, I only needed a tiny bit of powder around my nose, and the rest of the face was just fine with foundation. A single pump gives you full photo-ready coverage.
Colour Range: Comes in 40 shades catering for all different skin tones and undertones. Please see the letter on the shade to match your undertone (W - Warm, N - Neutral etc.)
Is it Non- Tranfering? This was the question I wanted to find answers to. As a brown skin toned girl, I always get brown makeup patches all over my white shirts and tops, so when I realised (as you can see on the video) that is not at all transferring, it honestly made me happy. It also made this one of a kind foundation which is completely non-transferable.
Value for Money: Even for a luxury foundation, this is on the high end of the price spectrum, but given it is completely non-transferring, it is something I would personally pay again. If you don't want it to be your everyday foundation, it is certainly perfect when you want to wear white or on special occasions.
Final Score: 10/10
Shop New GUCCI ÉTERNITÉ DE BEAUTÉ FOUNDATION