Gucci Beauty Base (Primer, Foundation, Powder and Bronzer) Review - TESTING BEAUTY - EPISODE 5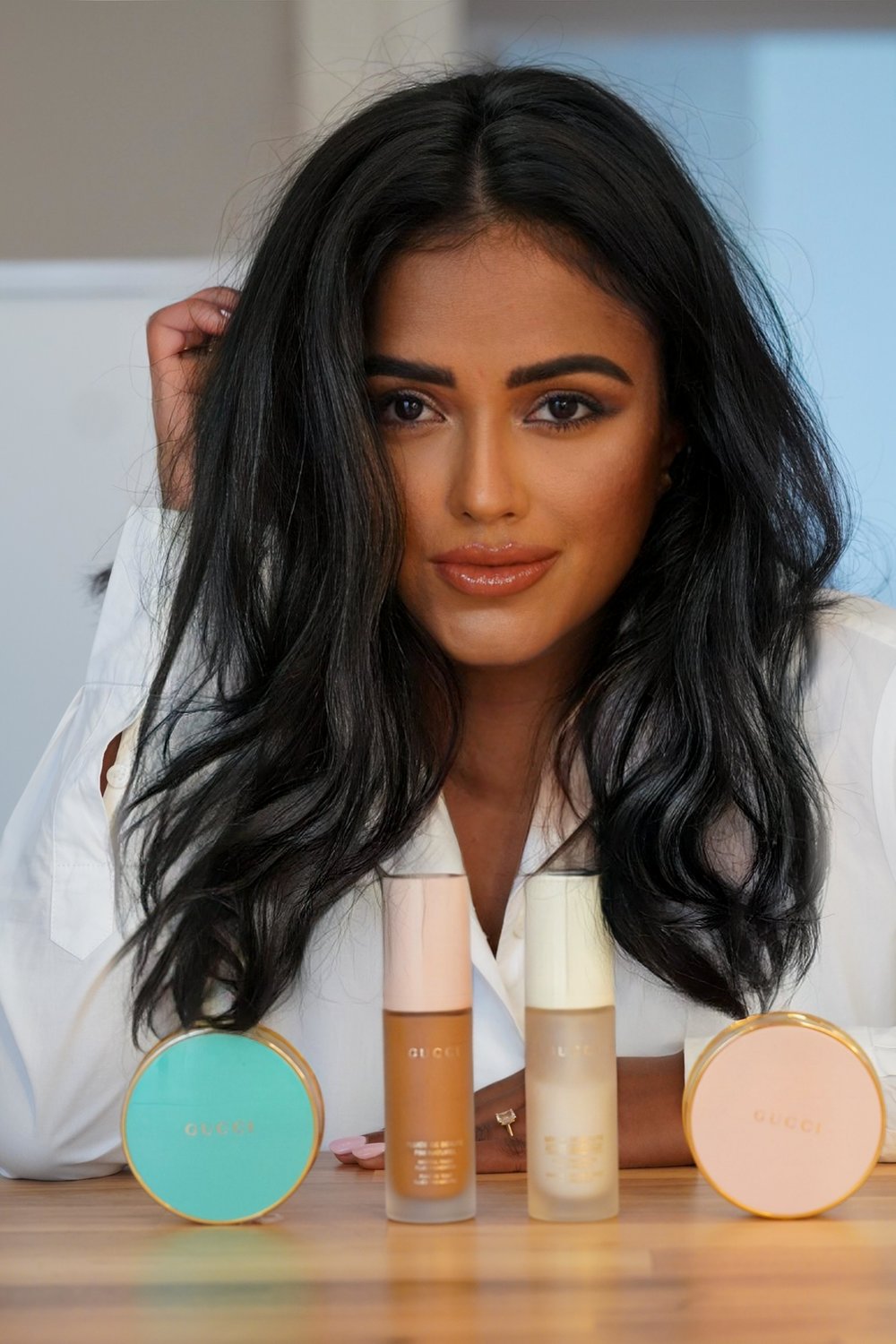 Testing Beauty! The beauty series that puts all the makeup and skincare products in to test! In Episode 5, we are testing Gucci Beauty Base products (Primer, Foundation, Powder and Bronzer). Is it really worth the price?
Gucci Mattifying Primer and Shine Control
30ml Primer for £42 is most definitely at the higher end of the price spectrum for all primers. And as some one who has a notoriously oily T zone, I wanted to see if this is worth the price tag.
From a texture point of view, it is almost like a serum but a tad bit thicker, a little goes a long way. It doesn't have any colour so it is not going to interfere with your foundation tones. It is well and truly mattifying. Of course I still need to powder and during a long day do touch up of powder, but compared to many dozens of primers I have tested, this is coming on the top 3 as mattifying primers and it works best with the Gucci foundation compared to other foundations.
It is is in your budget, and you are struggling with oily or combination skin, I would definitely give it a go. 7/10 score only because of the price tag!
Gucci Foundation
This was the first product I bought when Gucci beauty first launched as I was so full of intrigue. At £46, it was of course a pricey foundation so I had very high hopes for this.
I have been using it for a few months now and so far have become my favourite everyday foundation. It has such a good coverage (medium to full and you can layer on) with a finish that is very satin and skin like. It is not heavy on the skin, blends very easily and sits nicely on the top of the primer and in my case, do not move under the powder.
Also wearing from 7 am to 11pm during work days, i don't need to add more product to touch up. So overall, though it is expensive, it comes in a great colour range of 40 shades for all skin tones and a 9/10 for me and my go-to foundation at the moment!
Gucci Powder
I bought the powder at £47, because I want to see how the 3 layers of the base work together. And the verdict is that they work well together. It comes in 14 shades to choose from and has a lovely texture that is lightly sets your foundation without giving you that powdery cakey look. It adds to the base the primer and the foundation creates but I wouldn't say it is a must, so it is a 7/10 simply because of the price tag.