The highlights of Milan Fashion Week September 2023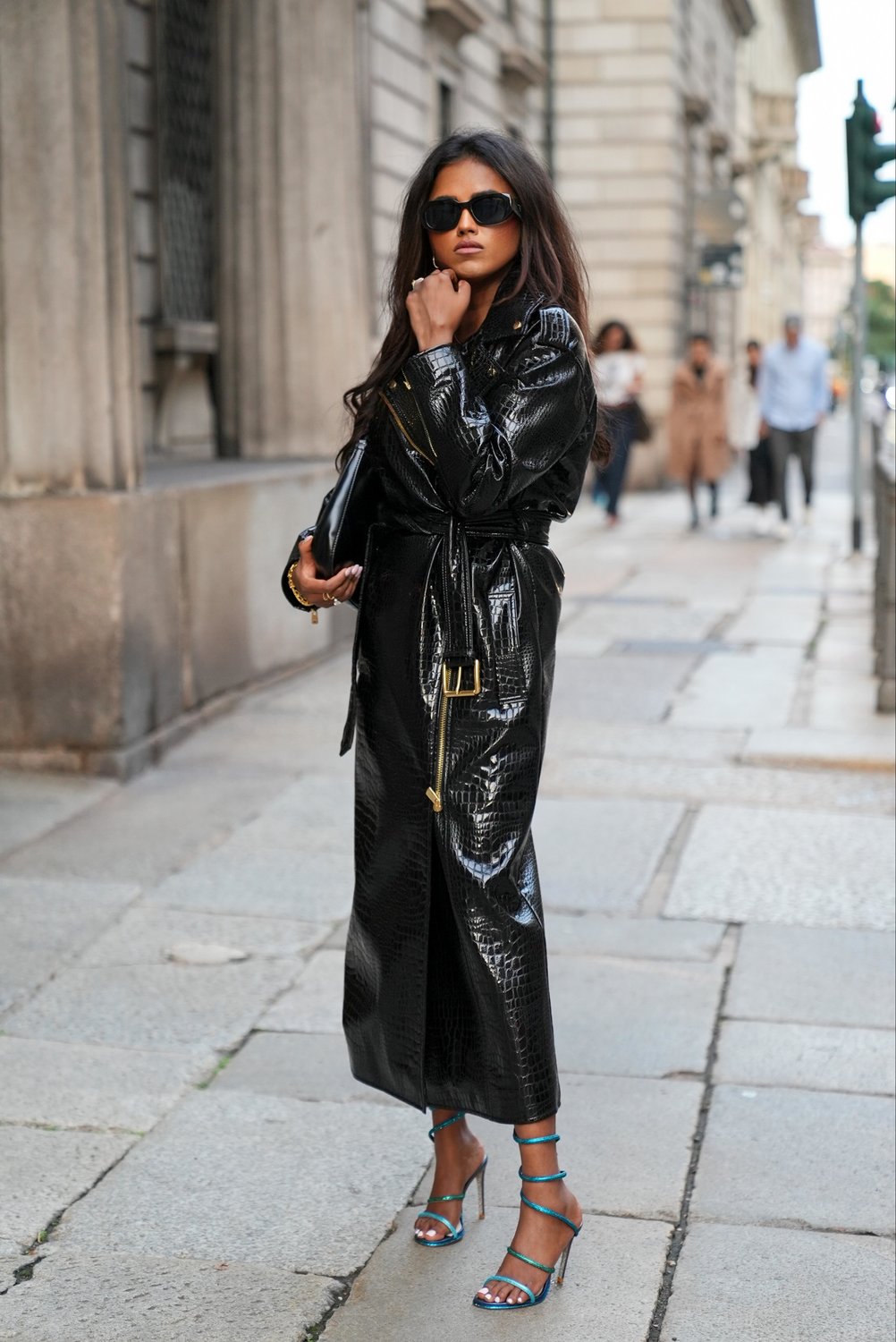 Milan Fashion Week in September 2023 was a spectacle of Italian luxury, cutting-edge designs, and creative genius. As one of the "Big Four" fashion capitals and one of my personal favourites, Milan consistently delivers a memorable fashion experience.


Unveiling the Hottest Trends and Designers
Milan Fashion Week showcased the latest creations from renowned fashion houses and emerging talents. Iconic Italian brands like Gucci, Prada, and Versace took center stage, presenting their Spring/Summer collections. The runways were a blend of daring color palettes, playful patterns, and avant-garde silhouettes. The event highlighted the audacious spirit of Italian fashion, where established brands pushed their boundaries, and emerging talents introduced their bold visions.
Star-Studded Shows
The fashion week witnessed the presence of numerous celebrities. Julia Roberts, Ryan Gosling, and Cate Blanchett were among the big names who attended debut shows from new designers at Gucci and Tom Ford. Other brands that showcased their collections included Dolce & Gabbana and Moschino.
Trendsetters and Showstoppers
Miuccia Prada and Raf Simons's Prada collection was a highlight, presenting a blend of elegance and contemporary design. Armani showcased gowns ideal for the upcoming award season, while the next "it-bag" was likely unveiled during this fashion week.
Celebrity Influence
With the ongoing SAG-AFTRA strike in Hollywood, many expected a surge in celebrity attendance. However, the focus remained on the fashion and the unique designs presented on the runway. Brands like Prada made significant efforts to appeal to Gen Z, with actress Emma Watson fronting their beauty campaign and K-pop band Enhypen gracing their front row.


Tom Ford's Debut
Tom Ford introduced the designs of Peter Hawkings, his longtime protégé. Hawkings, who had worked with Ford for nearly 25 years, presented a collection heavily influenced by Ford's revitalization of Gucci in the 1990s.


Moschino's 40th Anniversary
The brand celebrated its milestone with collections by industry creatives, including Katie Grand and Lucia Liu. The designs were a mix of classic and contemporary, reflecting Moschino's legacy in the fashion world.


Dolce & Gabbana's Extravaganza
The brand is known for its opulent designs and celebrity collaborations. This season, they showcased a collection titled "Woman," featuring predominantly black lingerie looks. The show was delayed by almost an hour, awaiting Kylie Jenner's arrival, leading to an unexpected audience reaction.


Emerging Talent - Ferragamo's Maximilian Davis
One of the standout designers was 28-year-old Maximilian Davis of Ferragamo. His curated list of celebrity attendees, most of whom are personal friends or connections, added a personal touch to his showcase.