London Fashion Week Spring Summer 21 Roundup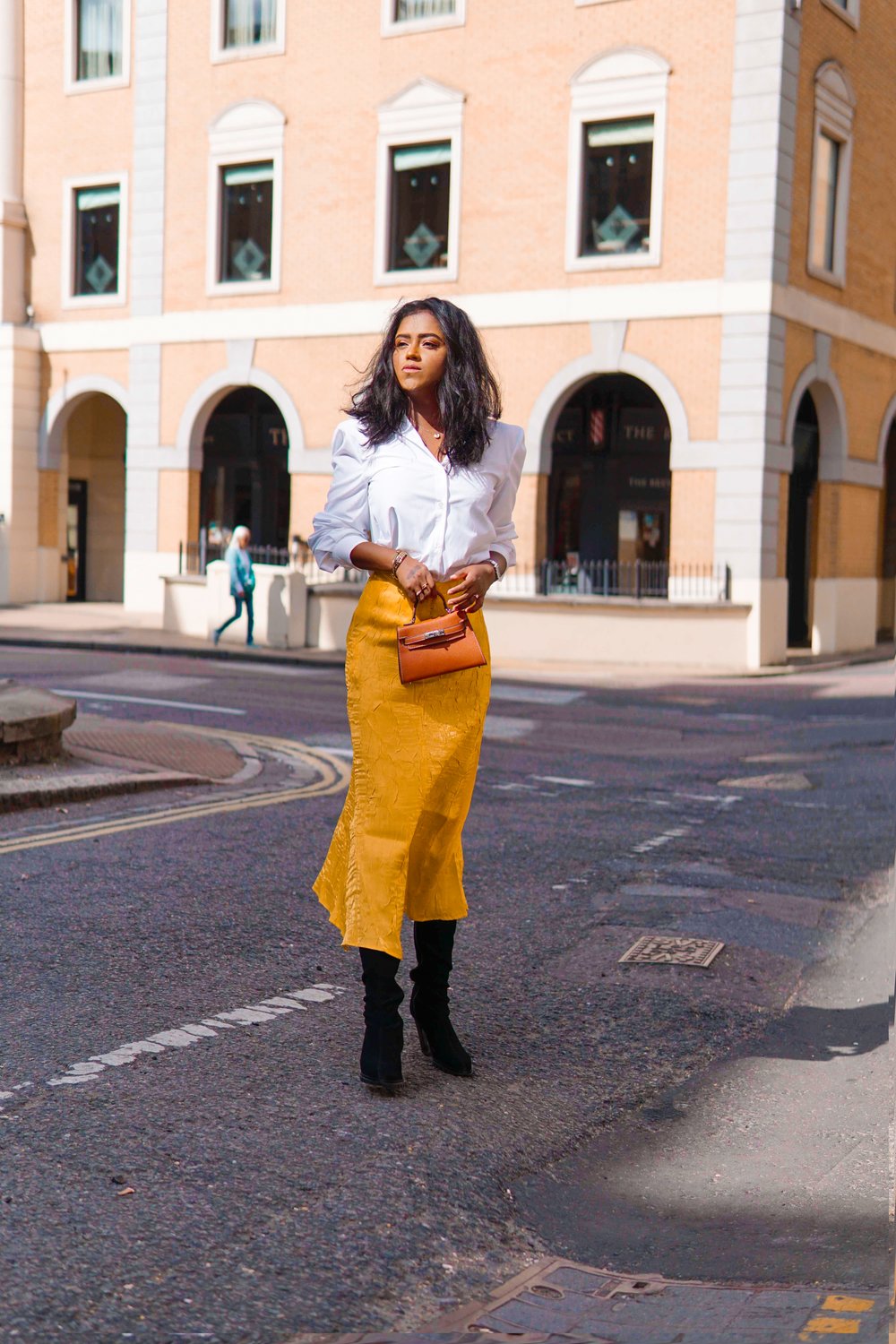 For the first time in many years, I am not attending any London Fashion week Spring-Summer 21 shows in London, let alone not even in London. Pandemic has made some really drastic changes on how we all think of these fashion events and perhaps for the better. All of the shows in the LFW SS21 were virtually hosted and designers were taking measures to minimise any social contacts.
Yes, it is not the same to see a collection in first hand in front of your eyes, but I also love that we travelled less and the environment is happier. I looked through many collections of the London Fashion week Spring-Summer 21 shows and this is a round-up of the 3 best shows for SS21.
MY favourite British Designer ever! She makes the country proud and has given so much to embrace in the Fashion industry. Victoria Beckham is where I go to when I have a job interview to go to, a meeting where I need to be in my best dress and always for VB eyewear.
But looking at this season, all I am looking at is how gorgeous the trousers are and how much I need to have them in every colour in my wardrobe for next Spring. She has made anyone's legs look miles long and I loved the sharp blazers and the soft-touch added by the most gorgeous silk feminine dresses, such a contrast and such an empowering collection!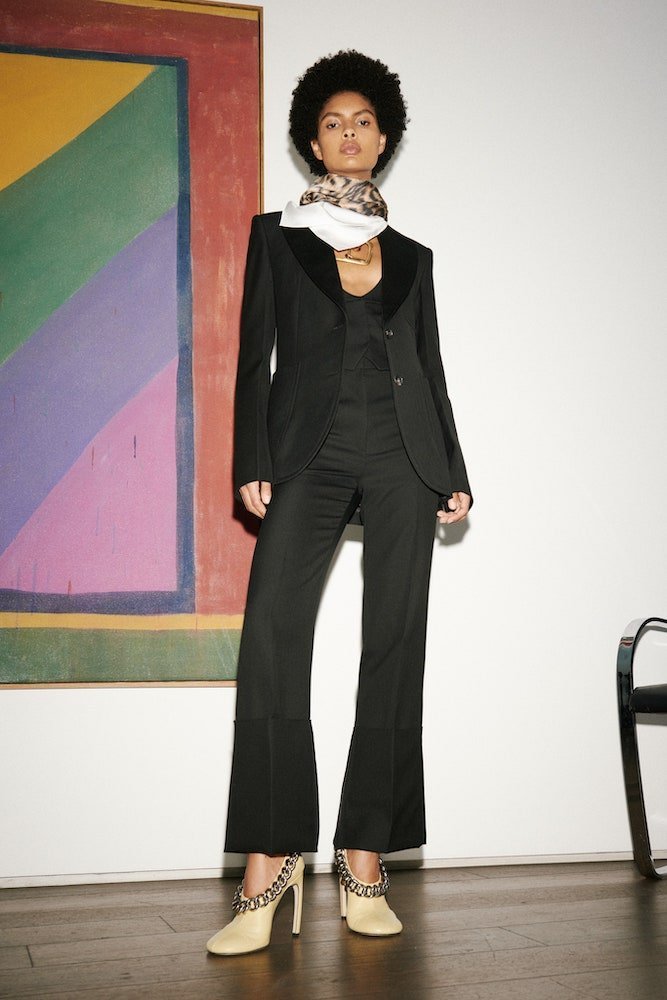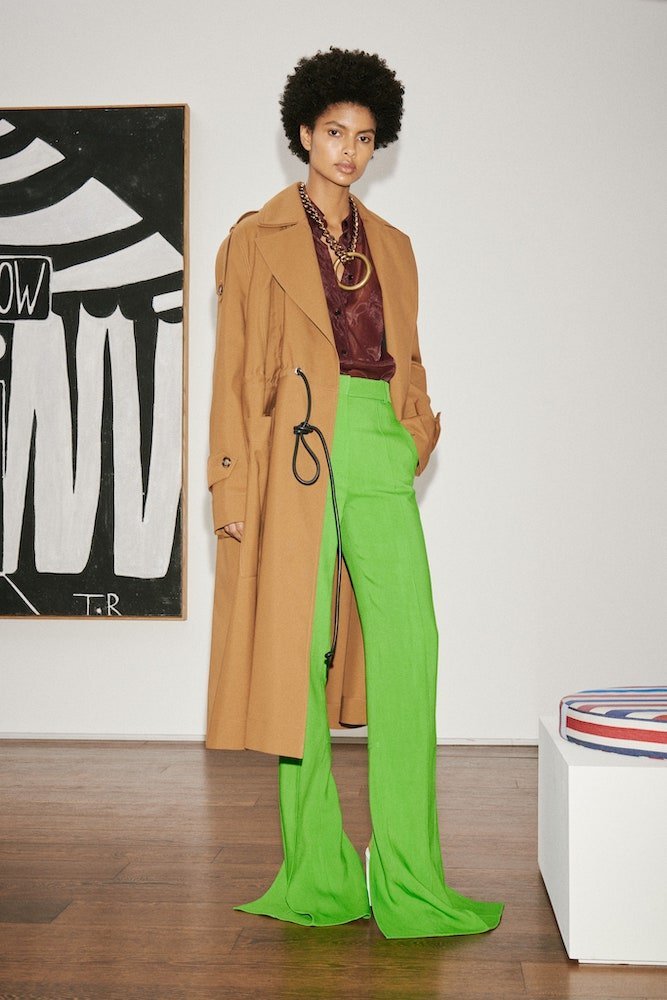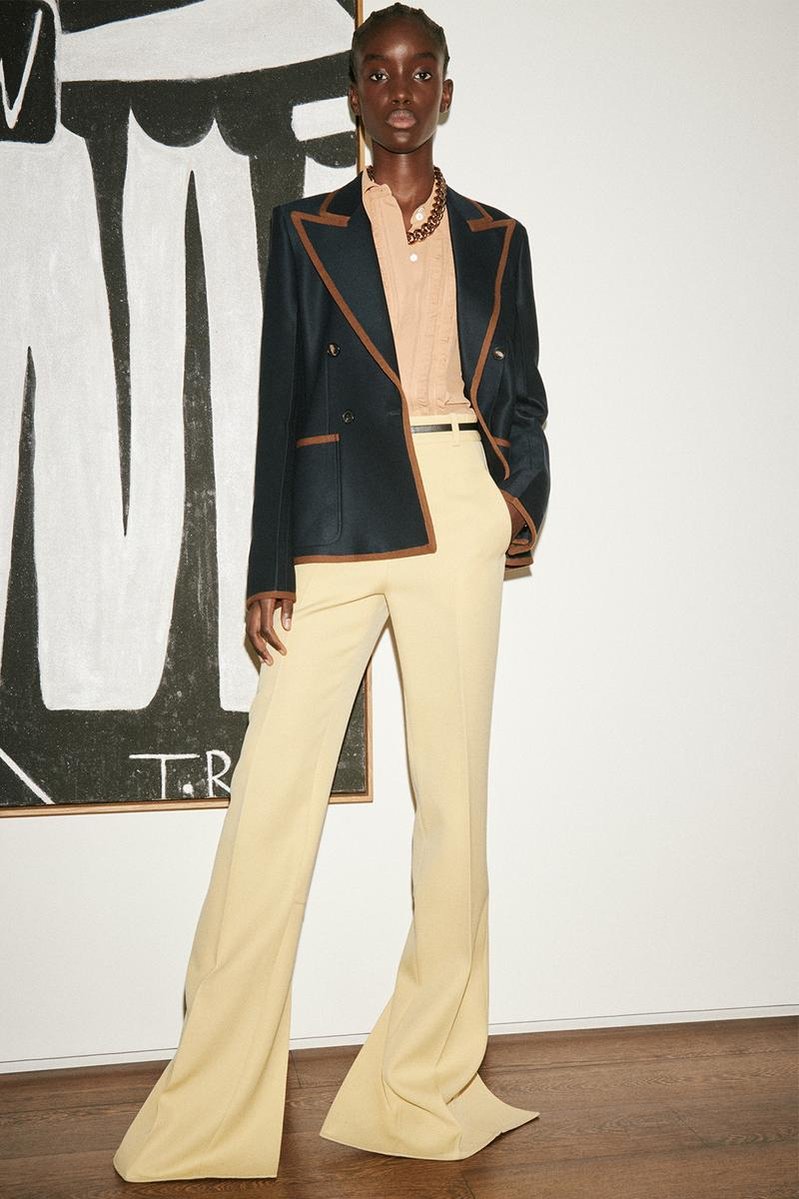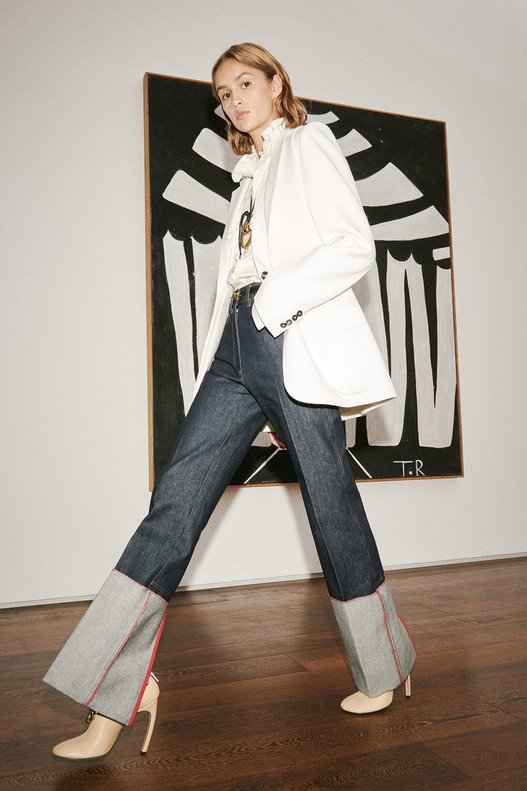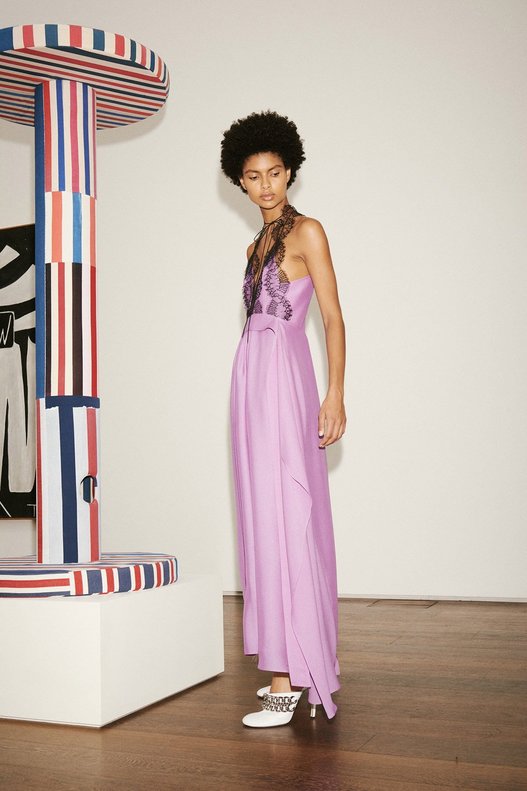 Erdem is a brand I always find myself mesmerising about and this collection put the final anchor in my heart and I fell in love with each look over and over.
Inspired by the romantic novel "The Volcano lover", set in the Napels in the 18th century, the collection represents the main character Emma Hamilton's wardrobe who is an important political personality with a love triangle going on in her life.
The silhouettes are very feminine yet induces strength and you can see the floral patterns dominating throughout he looks are of 18th-century dresses. It is also a collection you can wear day to day and mix and match with other pieces in the collection making it one of the most versatile collections of this season.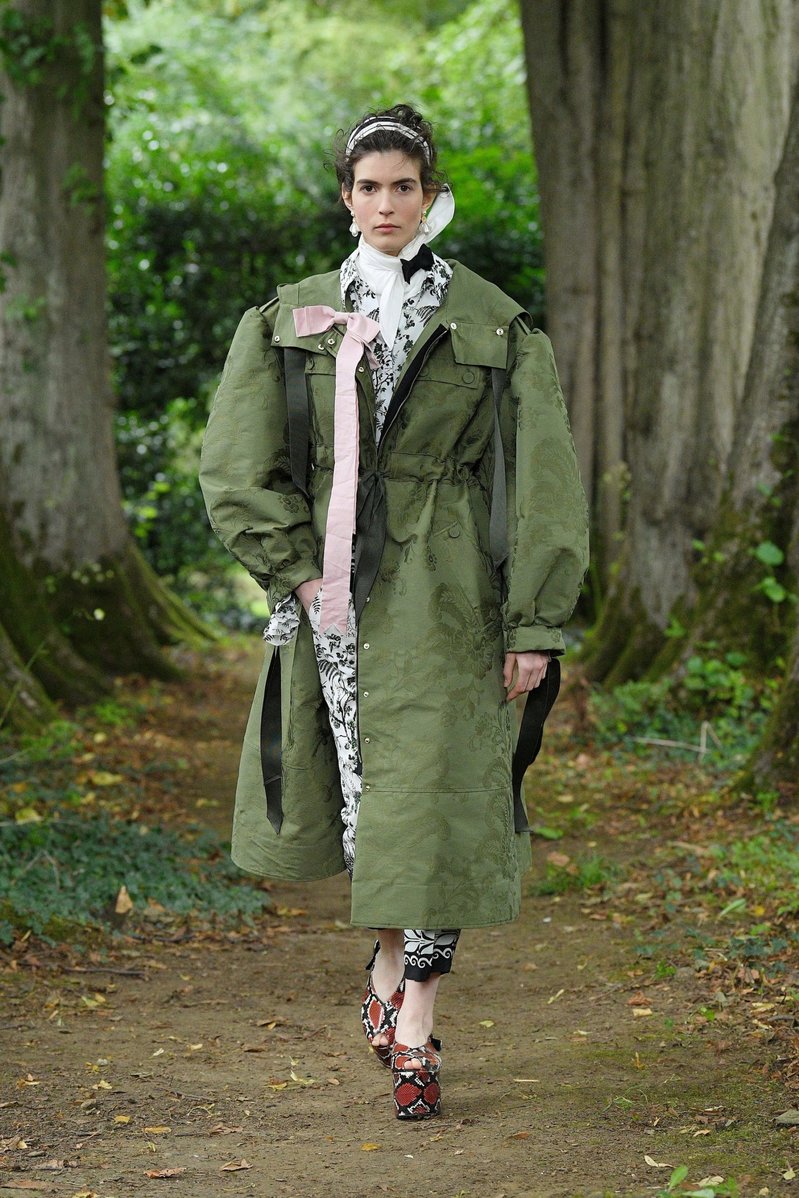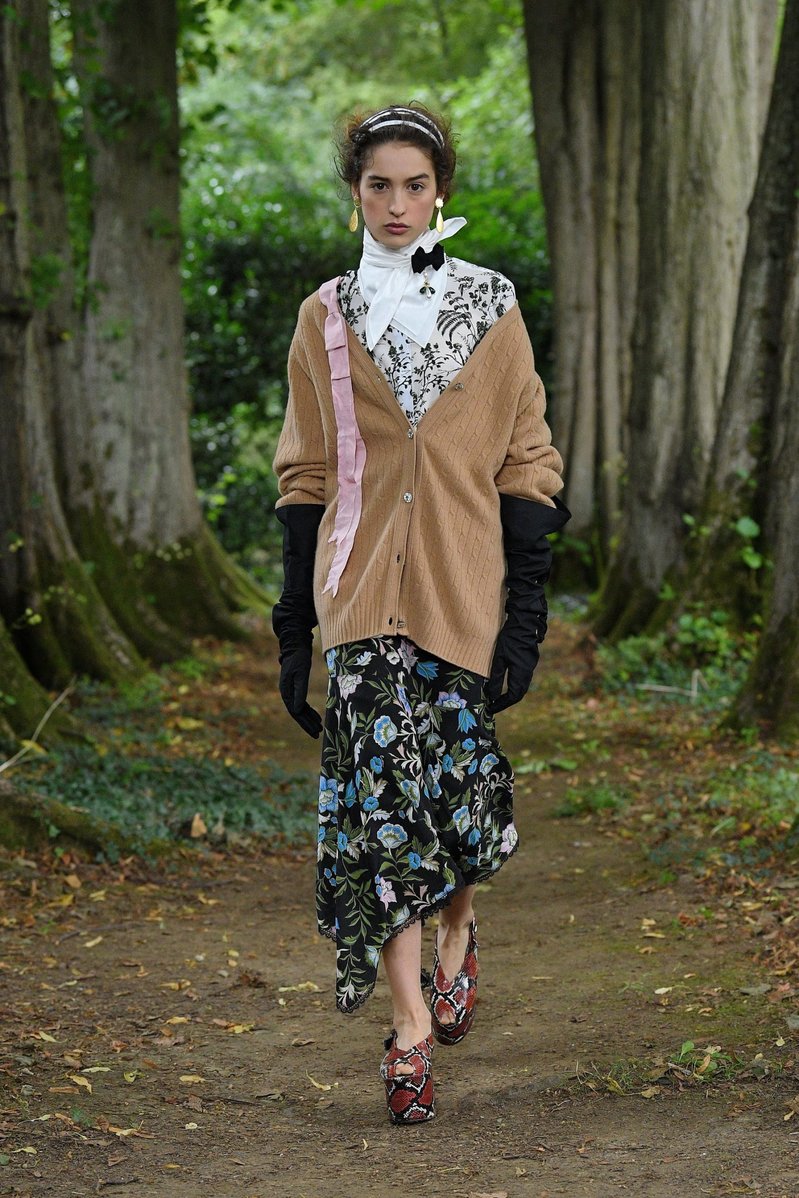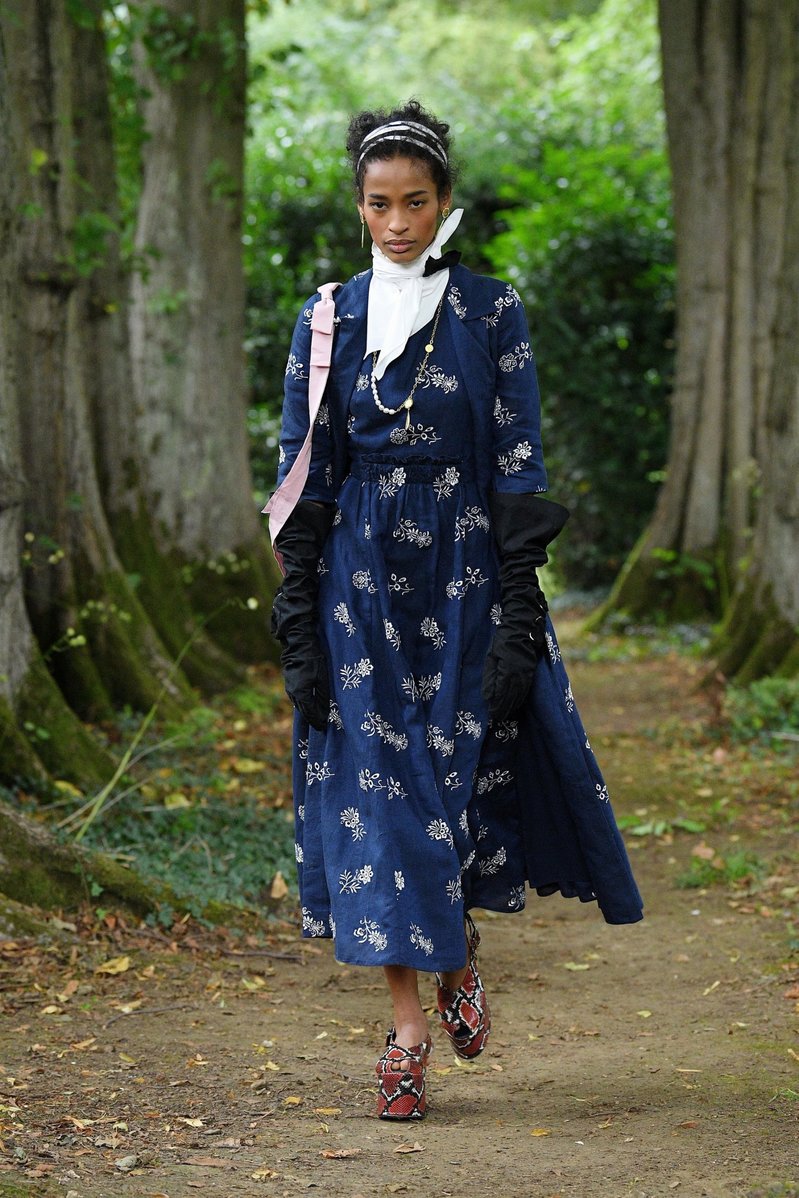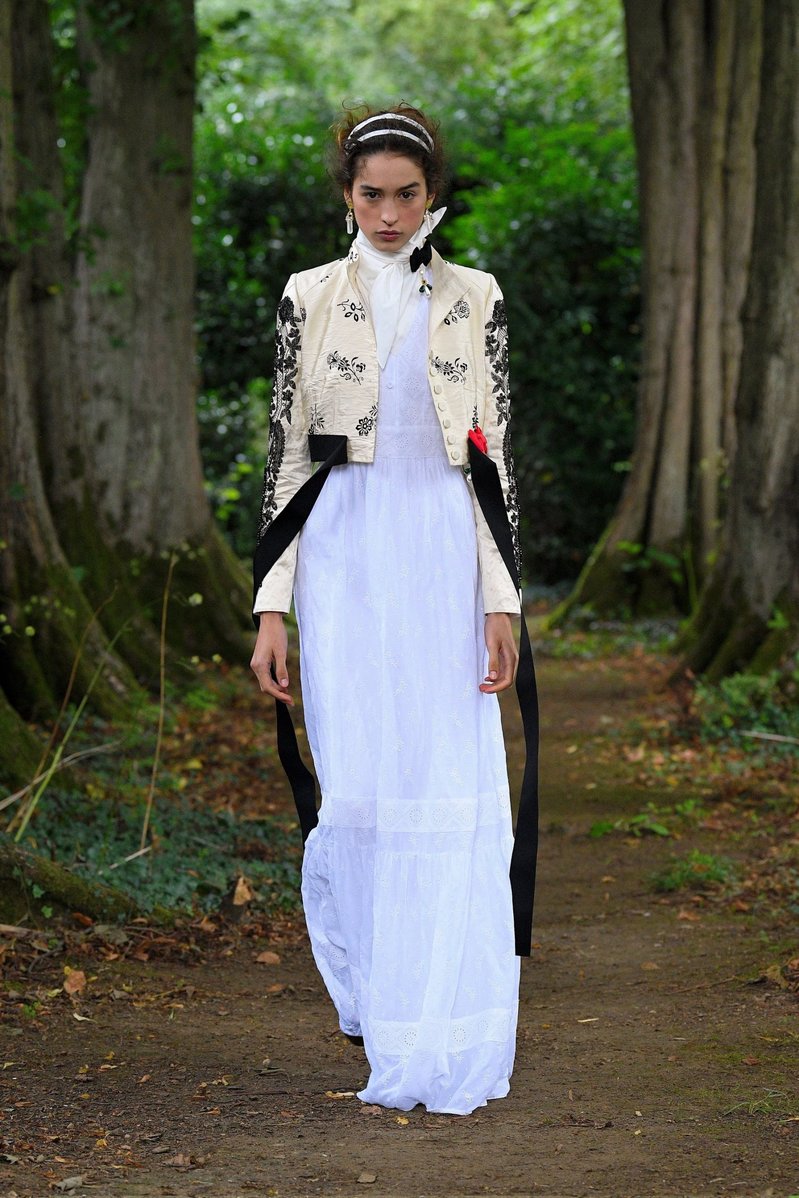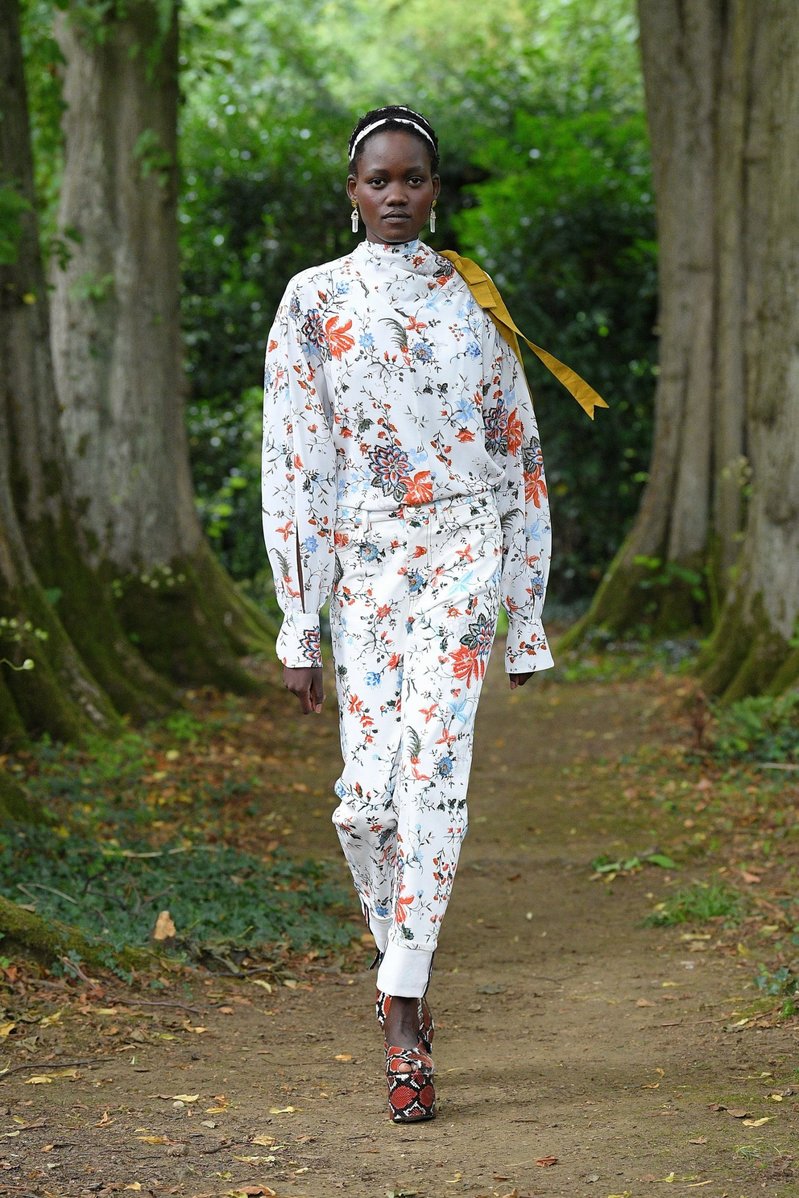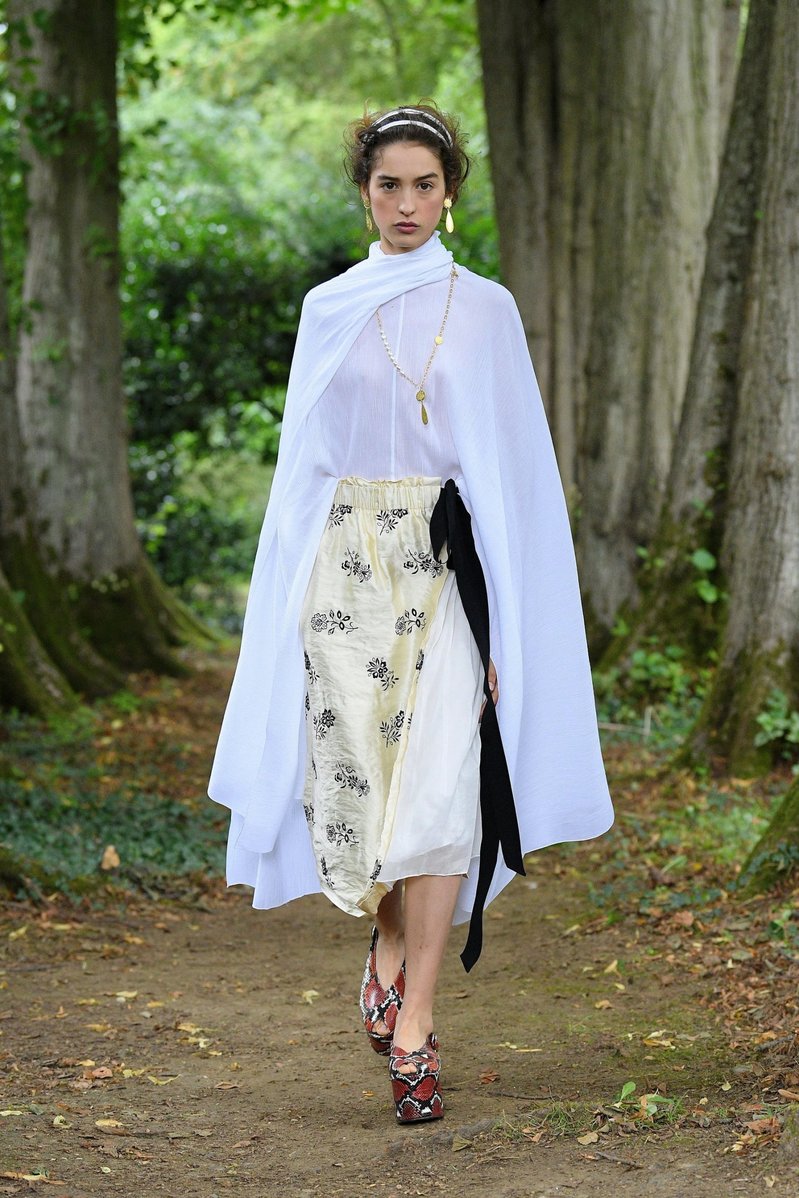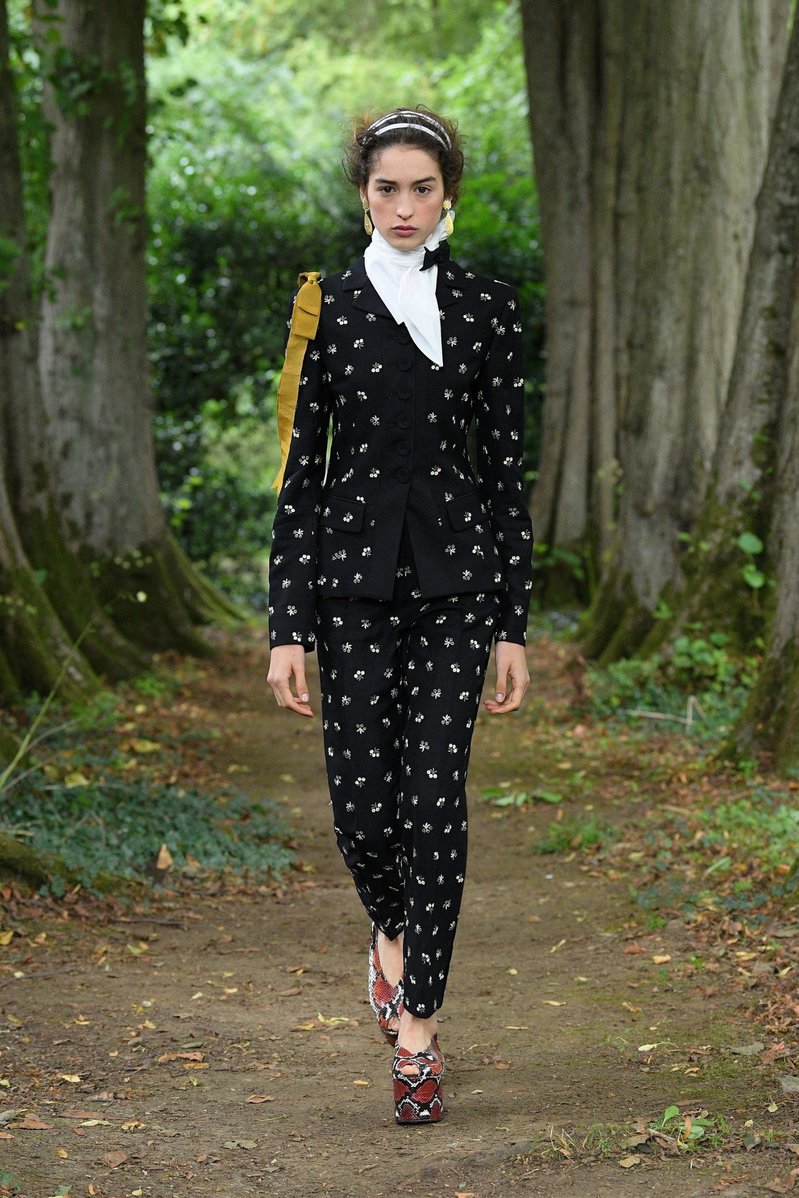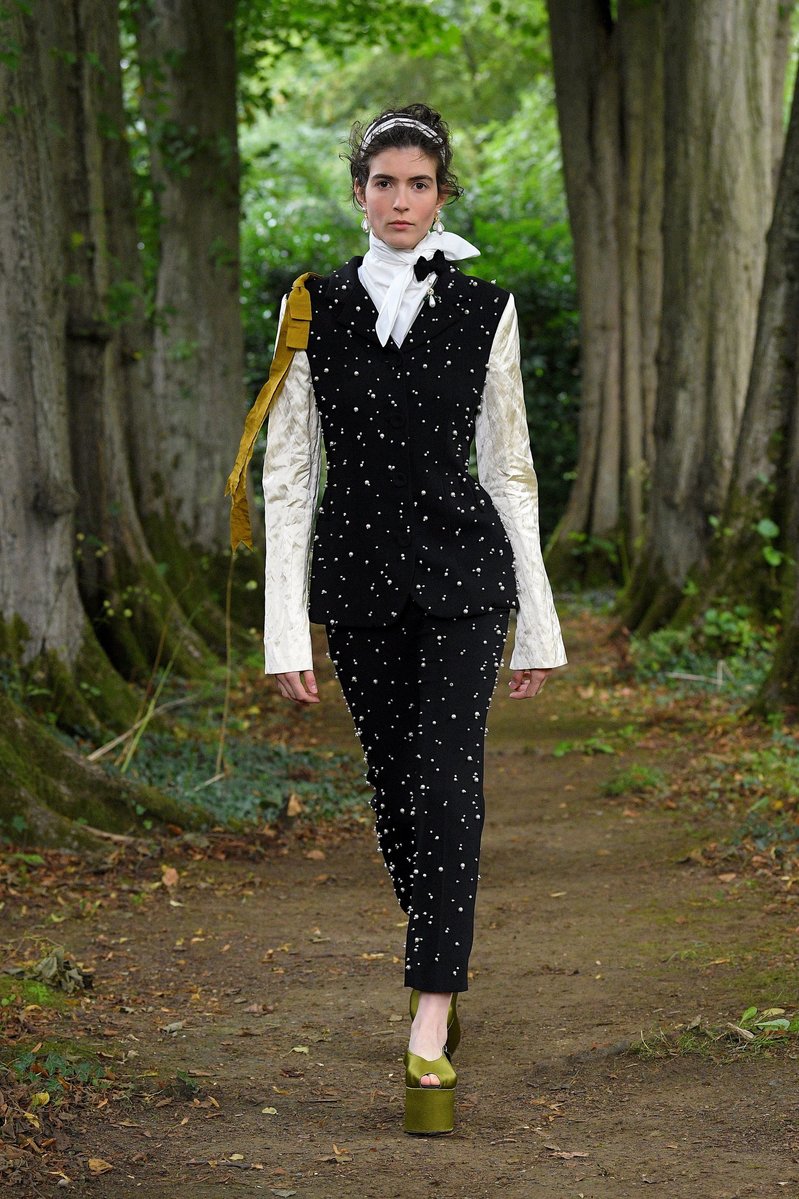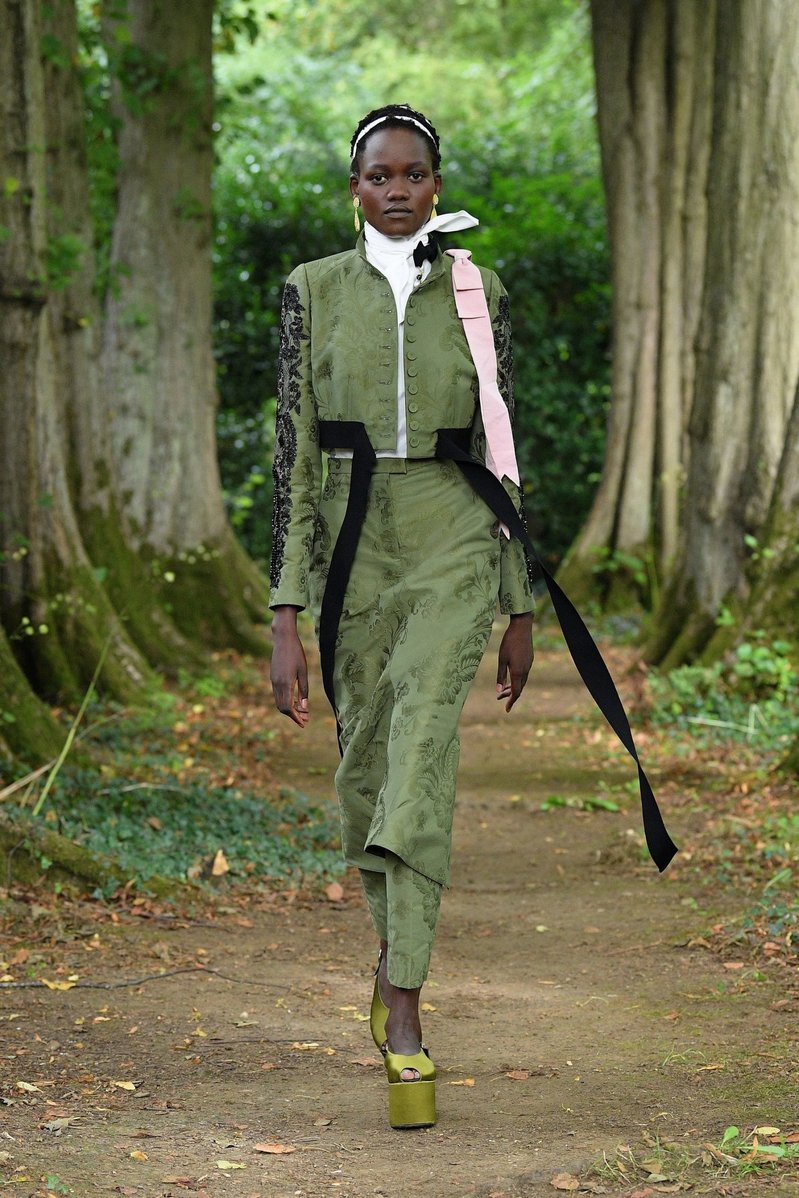 This is a collection of the fairy tales. The details of dreams combined with soft romance, the pearl beads and diamonds it felt as though you went back in time to time where greek princesses walking in the fields in the summer.
For a few minutes, it somehow made me forget about we just went through and could be again going through a global pandemic. The creativity of Simone Rocha does not need any introduction. Yet, she captured me like so many others by presenting this collection at a time we couldn't feel further away from fairy tales. It was one of the best escape moments of the whole fashion week.