How to pick your Autumn Handbag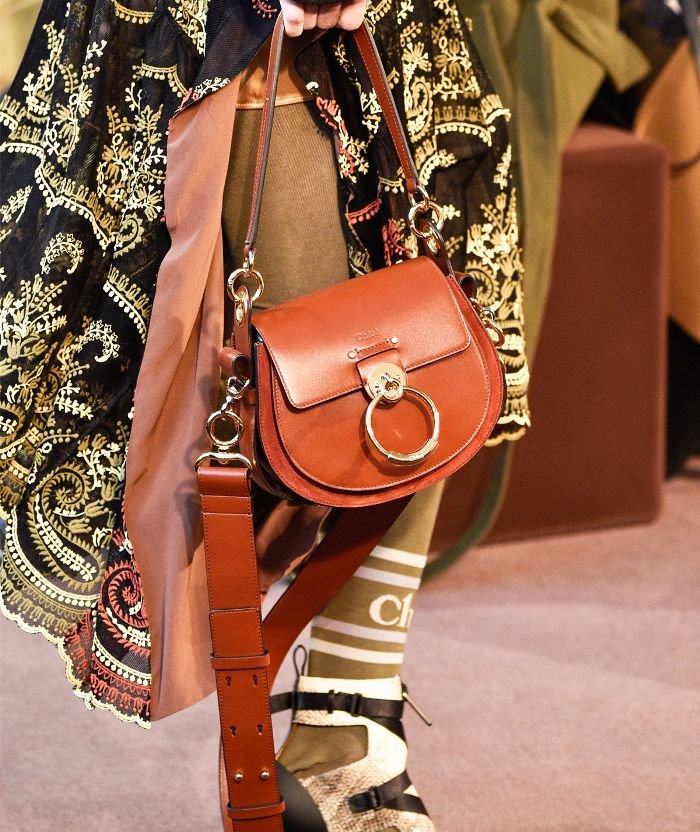 Autumn Winter is the season we fashion enthusiasts always cherish. Despite the lack of gorgeous weather and breezy outfits to throw on, I wait so eagerly each year to start dressing for Autumn. Perhaps because the cooler weather means more layering pieces to choose from or it is the longing sensation to brace the rich colours and fabrics. Either way, this year's Autumn Style edits start with the Autumn handbag. If I have to choose 3 items in my Autumn WInter outfits to invest on, it will always be coats, bag, and shoes (and in that particular order).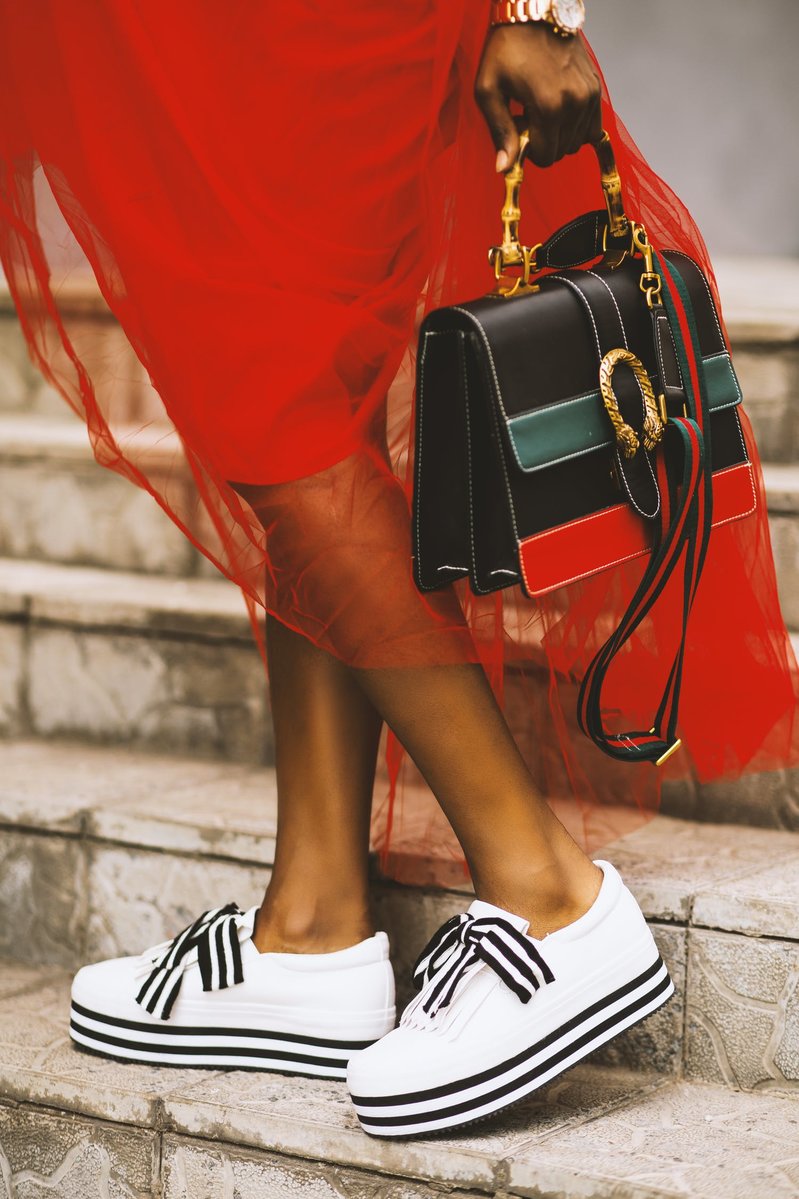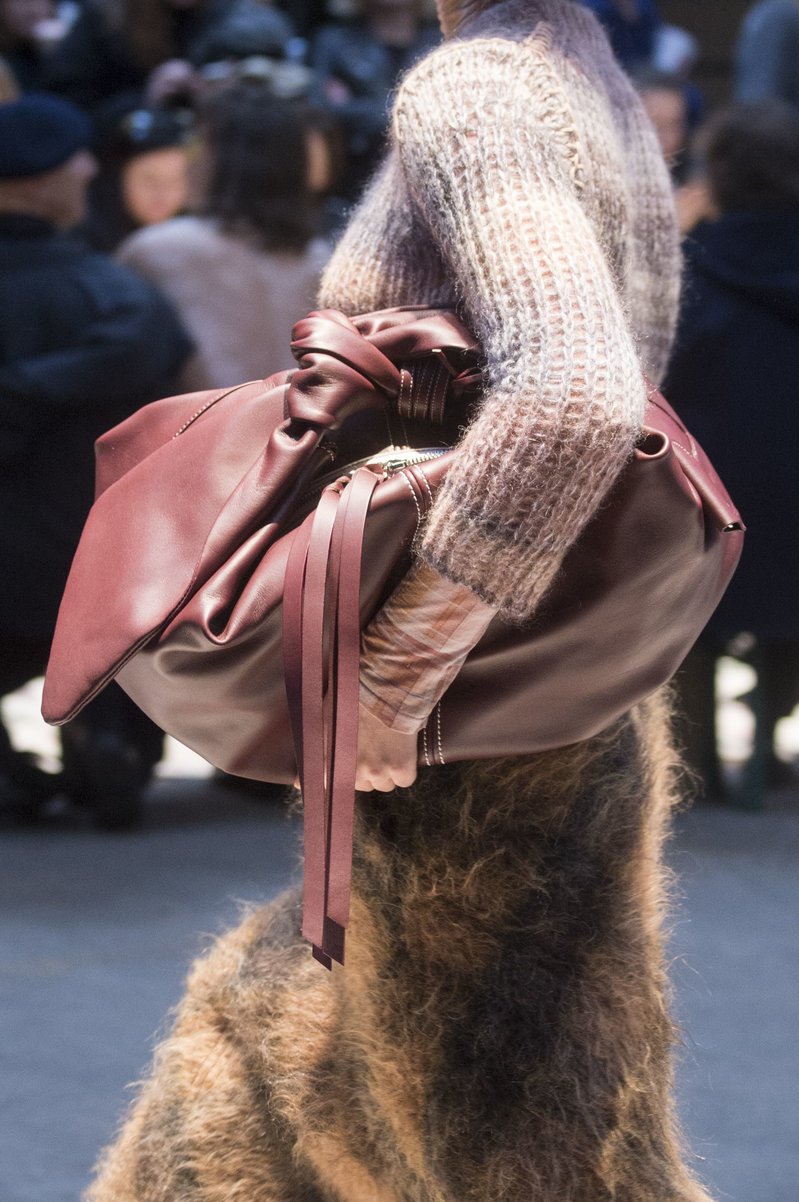 If you work in the corporate sector or in a formal office, this is the lady you hang on your shoulder or on your elbow on your way to work each morning. It is something that plays the main role in the workwear uniform and to me, it has to be stylish as well as practical on equal grounds. It has to embrace the hardship of everyday work while endusing confidence and that 'I am here for business' look.
It needs to fit in a work laptop, a beauty bag, a wallet, a phone and in some cases an extra pair of flats for the commute. So being roomy is a key fact.
If you can only own one power bag, I would go for either black or tan, based on what color of my coats and shoes are. My personal favorite has always been the Sac de Jour by Saint Laurent (second row far right) for the past half of a decade even though every time I look at the new Louboutin totes (first row far let-black and far right - nude) it gives me serious butterflies in the stomach. While one might say her Majesty's choice of the legendary Launer (front row - 4th from left) is a no-brainer, there hasn't been a day gone since Burberry show for LFW 18 that I haven't thought about the gorgeous red shade of plum of the Burberry's banner bags.
Out of all the trends I am trying to resist, this is the hardest. How can I resist such a cool bag with plenty of room, hard-wearing and stylish as they come? It started when I first caught a glimpse of the Chanel canvas tote last summer and I convinced myself that this is a summer bag trend and will die down soon enough. But then Saint Laurent came up with this irrestible chic Rive Gauche Canvas tote (first tow far left) in the most beautiful combination of nutral colours. Soon followed by Dior, Balenciaga and many others.
Some of these book totes are more cool than classic. Some are covered in logos while others spell out trendy words in all caps. I have however been to see each of these beauties standing downstairs and my choice of a potential purchase would be the Saint Laurent option. It goes with my whole wardrobe (how did they know that!) and the price is less eye-watering. However, the most sturdy of all is the Christian Dior Book Tote (front row 2nd from left) and I have lost count the number of times I spotted it during the Fashion Week, so it is definitely the choice of the fashionista.
Whether it the CHLOÉ Pixie bag that Meghan Markle wore (front row - far right) or the absolute steal from M&S for £29.50 (Second Wor - Far Left), the Autumn colors have graced the cross body bags so elegantly. Colors like Suede browns are all-year-around winners so if you are getting the first bag, I would probably look into rich shades of tan and black.
My personal favorite is the Bellechasse medium crocodile-effect leather bag from Saint Laurent (Front row - far left). It's deep color of cheery mixed in with the stunning crocodile-effect leather is what my dreams are made out of.
I still dont know what is it that about Saint Laurent bags that I have the love at first sight effect, but it is love and let'snot question it.
The Fendi's Small Kan bag with scallop details (fromt row -second from left) is something I would think is the perfect unique bag that you can wear and style so differently, hence I can imagine how much fun it would be. I also love both the looks and feels of the new Valentino Garavani Candystud crossbody (second row - 4th from left) as it is the plumpest leather bag made out of the smoothest leather I have seen in the recent times.
Your travel case can be as fun as the actual trip when you put some thoughts and character into it. For me, packing is one of the parts I love. Walking into the wardrobe a few days before a trip, going through all the holiday clothes and make rails, then think about styling, outfits, what shoes, which hat goes with what, it is truly endless fun! But a moment I really cherish is when all my carefully picked outfits go on to the suitcase.
That is why you would find me looking at the Globe Trotter travel cases (front row- far left and second row 3rd from left) throughout the year and permanently bookmarked on my Safari. I usually get mine from Matches Fashion and I always love the selection they have. It also means speedy delivery and easy return if and when you change your mind.
The exception to the rule of always getting Glove Trotter, I have recently fallen in love with the new Gucci travel cases. I haven't mentioned the famous LV cases as we all know how great they are but the Gucci one is as nice as the standard LV cases and reminds me of the times that I traveled with my grandparents.
If you are always on the go for work trips, but not long-haul flights, investing on a small carry- on is just as important as getting an everyday handbag and unlike the day to day bags, travel cases are long lasting and they can go through many years of repairs.
This column is for my fellow blogger girls (and the boys of course!) and the trend lovers scattered across the planet who smash the trends from runway to the sidewalks. This is the bag that says that you couldn't care less about what everyone else thought or how fearless you are of your personality, culture or gender. It is about using Fashion to convey a message of strong meaning or to simply experiment without caution.
I love this tertiary. For me, this is what I am all about on a Saturday evening having cups and cups of tea with friends on a Riverside cafe in Southbank or going for walks with the loved ones on an Autumn evening. That is when I take risks and let all the caution to the side.
But in all honesty, if you are not the one who works in Fashion or have the ability to test out latest trends with designer bags, there are so many great options to play with from the high street as well.
Have you thought about wearing a bum bag or a belt bag (Front Row -all) over a pair of boyfriend jeans and a bomber jacket with a baseball cap? It is actually quite fun and liberating. Or have you dared to take a bag covered in logos by Fendi for this season? (Not exactly my style here - but I admire the character) or carry a bag so disproportionally oversized people wonder what might be inside?