Fashion News - January 2022 - That Vogue Cover, Oh my god Adele! and Who is Hermes suing?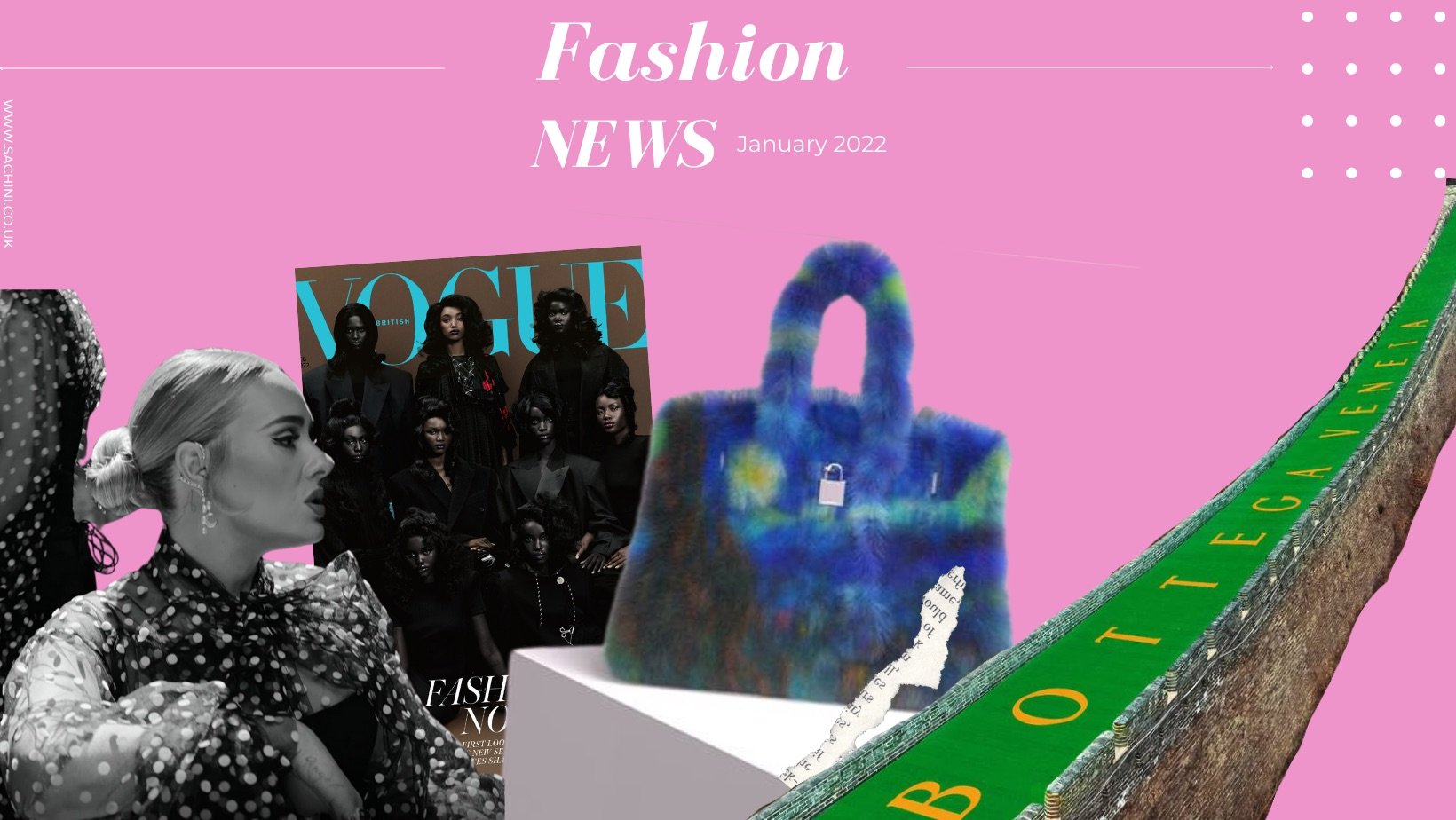 2022 has started and with that we have all already been thrown into the dramatic events of this year. The fashion world is non-stop and we are constantly seeing changes, new events happening outside of the usual trends. This is your fashion news segment for January 2022 - the topics that you can't miss this month.
Adele has definitely shown the world one thing - she's changed. Her music has evolved and so has she. Her newest album 30 was an emotional journey recorded during the time of her divorce and early motherhood. The video 'Oh My God' has taken the world by a storm not only by the beautiful creative direction, singing but everyone couldn't get enough of Adele's high fashion looks. Adele reunited with the director that produced her 'Rolling in The Deep Video' created the masterpiece that the 'Oh My God' video is. From the offset, Adele did not mess around as she started the video off with a Demi-couture ensemble by Harris Reed. Adele's stylist Jamie Mizrahi knew who the designer of the moment is.
The second verse was done by no other than a Louis Vuitton dress, a pair of iconic leather gloves and a white caplet. A dramatic look that is even more so dramatised by her cross earrings. As the grand finale of the video, we saw the remarkable haute couture creation from Vivienne Westwood. The corseted blood-red dress was unforgettable and definitely made anyone that watched the video yearn for more. What felt like an artistic masterpiece both musically as well as in all other areas that went into creating this music video.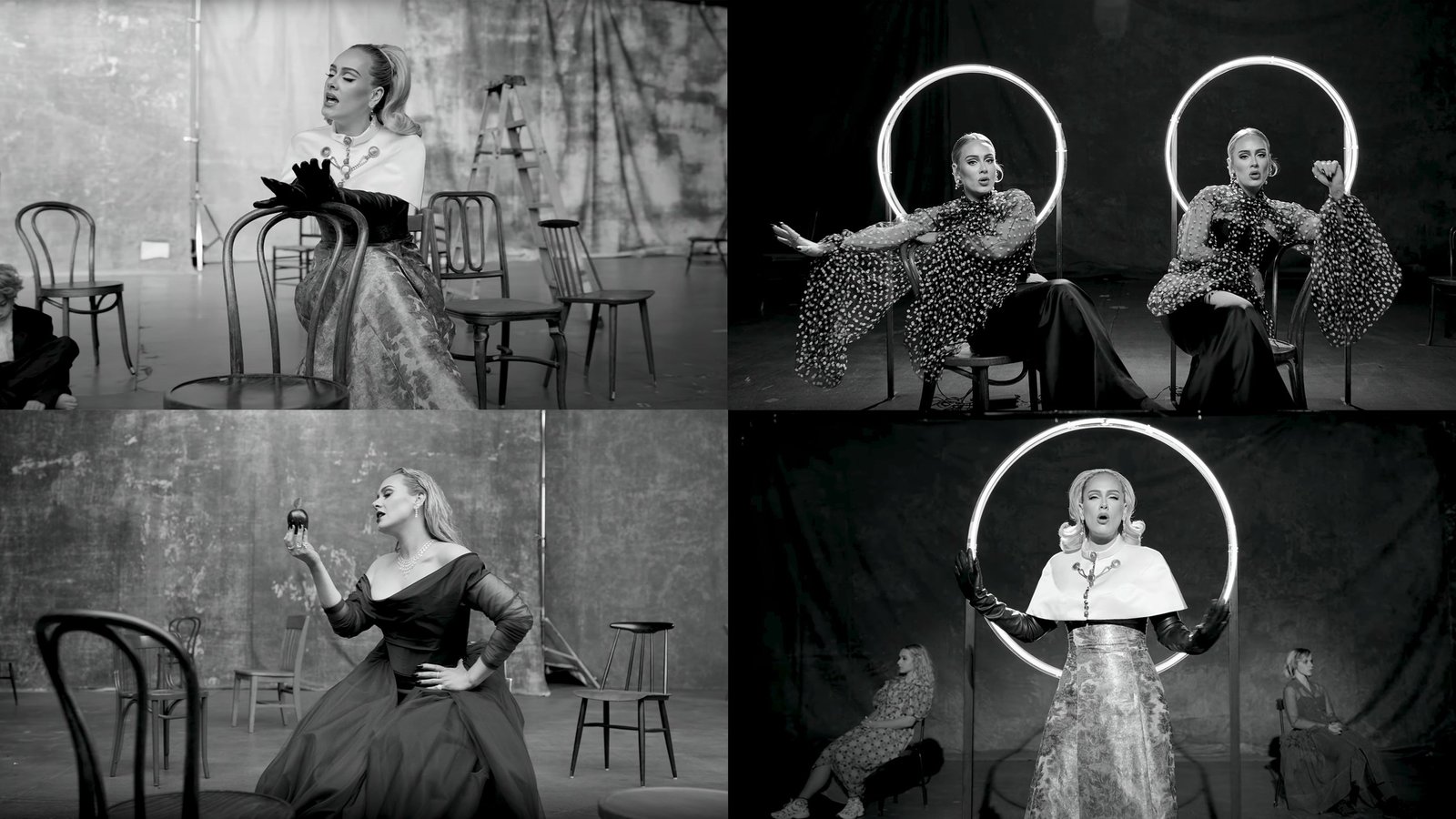 The fashion designer and journalist Andre Leon Talley died aged 73. He was greatly appreciated as an artist and a force of nature and his memory and work will undoubtedly live on for centuries to come. The journalist was a remarkable trailblazer in more ways than one and a champion of diversity in the fashion industry.
His career spanning five decades Talley befriended the biggest names in the fashion world including Yves Saint Laurent, Karl Lagerfeld and Paloma Picasso. Talley was a man known for his extravagant capes and the news of his heart attack took many of his friends to social media to reminisce about his greatness.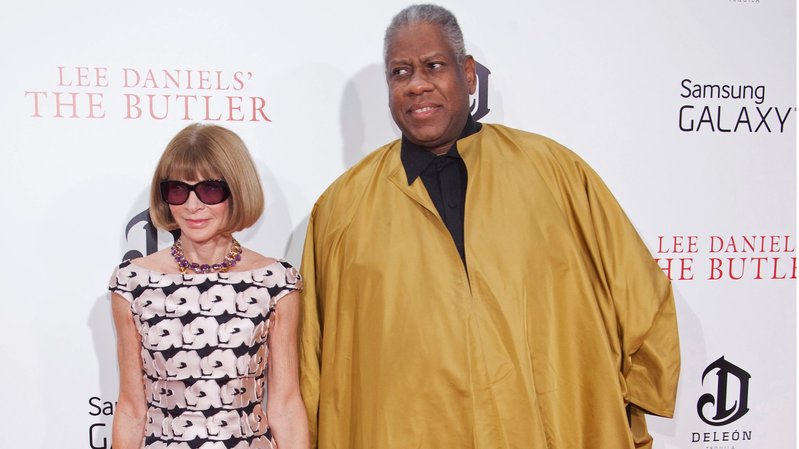 The fabulous cover from Vouge
The February issue of British Vogue has taken the world by storm with its iconic cover featuring models stars - Adut Akech, Anok Yai, Majesty Amare, Amar Akway, Janet Jumbo, Maty Fall, Nyagua Ruea, Abény Nhial and Akon Changkou. What has been deemed by the press as a portrayal of how far the industry has come has gained large traction but it needs to be highlighted how overdue such representation is for black models. The editor-in-chief and European editorial director Edward Enniful described this moment as a seismic shift of 'redefining what it is to be a fashion model'.
For an industry long criticised for its lack of diversity, as well as for perpetuating beauty standards seen through a Eurocentric lens, this change is momentous. And although there was an uproar of support for this representation for black models and black beauty on the other hand Vogue was heavily criticised and accused of obscuring the images and using European styled wigs that did the opposite of highlighting each models individuality. Despite the criticism, Enninful and his team have made excellent steps in increasing the diversity of British Vogue.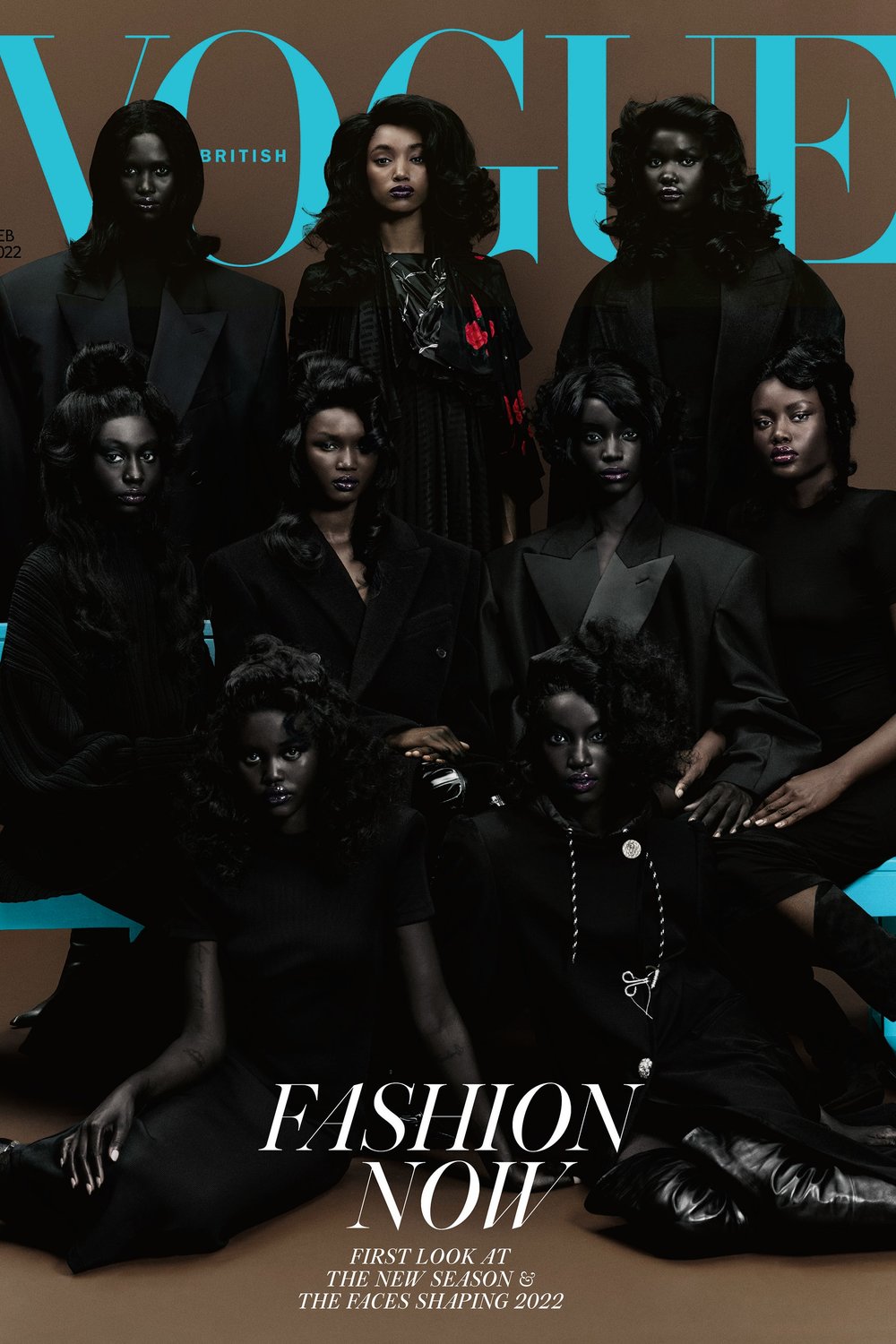 Bottega on the great wall of China
Bottega Veneta is experimenting with alternative marketing tools to social media and what we usually see brands use to market themselves. This year in honour of the Chinese New Year, Bottega Veneta is doing a takeover of the Great Wall of China. What we saw on the display was the archetypal name and logo as well as 'happy new year' in Chinese.
The Italian luxury Maison house has also pledged a donation for the restoration of the Shanhai pass. The advert received some backlash as many people felt using a culturally important landmark felt a bit tacky and out of touch for a luxury fashion marketing move.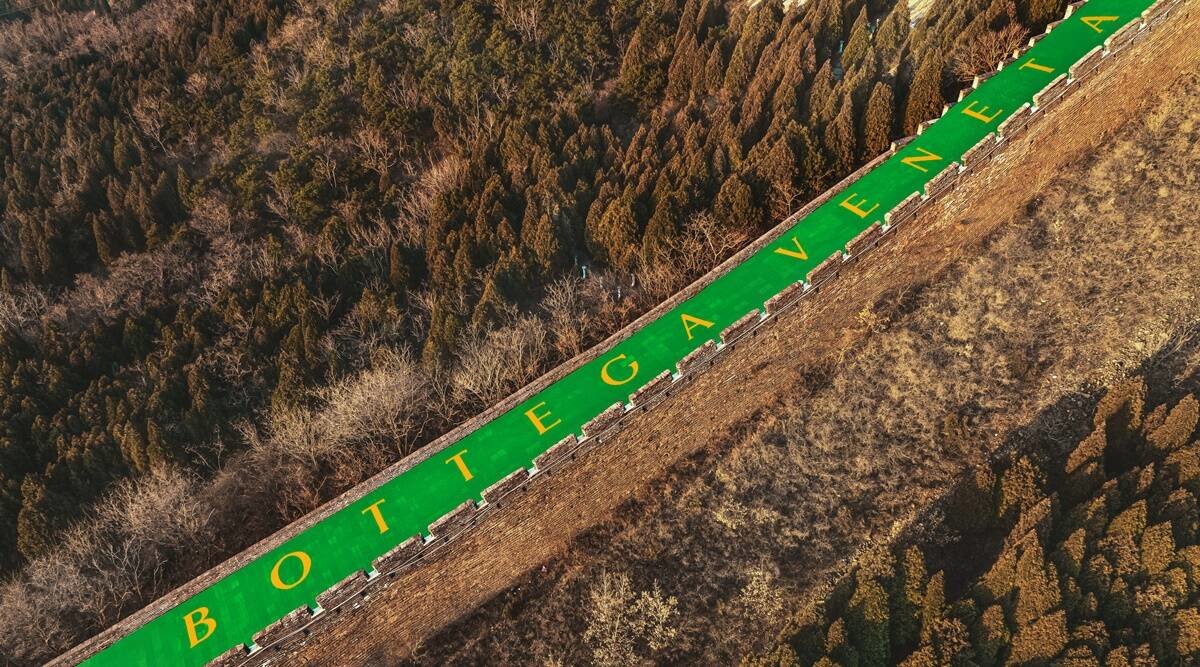 Mega lawsuits for 'MetaBirkins'
The French luxury designer Hermès has started a legal lawsuit against an American artist that has created virtual versions that are inspired by the infamous Birkin bags. Mason Rothschild creates digital art that he sells as NFTs. His work is the lookalike of Birkin bags but furry that he called 'MetaBirkins'. Hèrmes quickly accused Rothschild of trying to profit from the trademarked Birkins.
Mason Rothschild has seen the viral success of his 'MetaBirkins' and the lawsuit has definitely increased publicity for him. The lawsuit has brought some questions to light about how virtual activity and sales of art will affect trademarking as digital commercialism is growing. Rothschild argument is that the 'MetaBirkins' aren't tangible bags that he is selling and it is merely his art.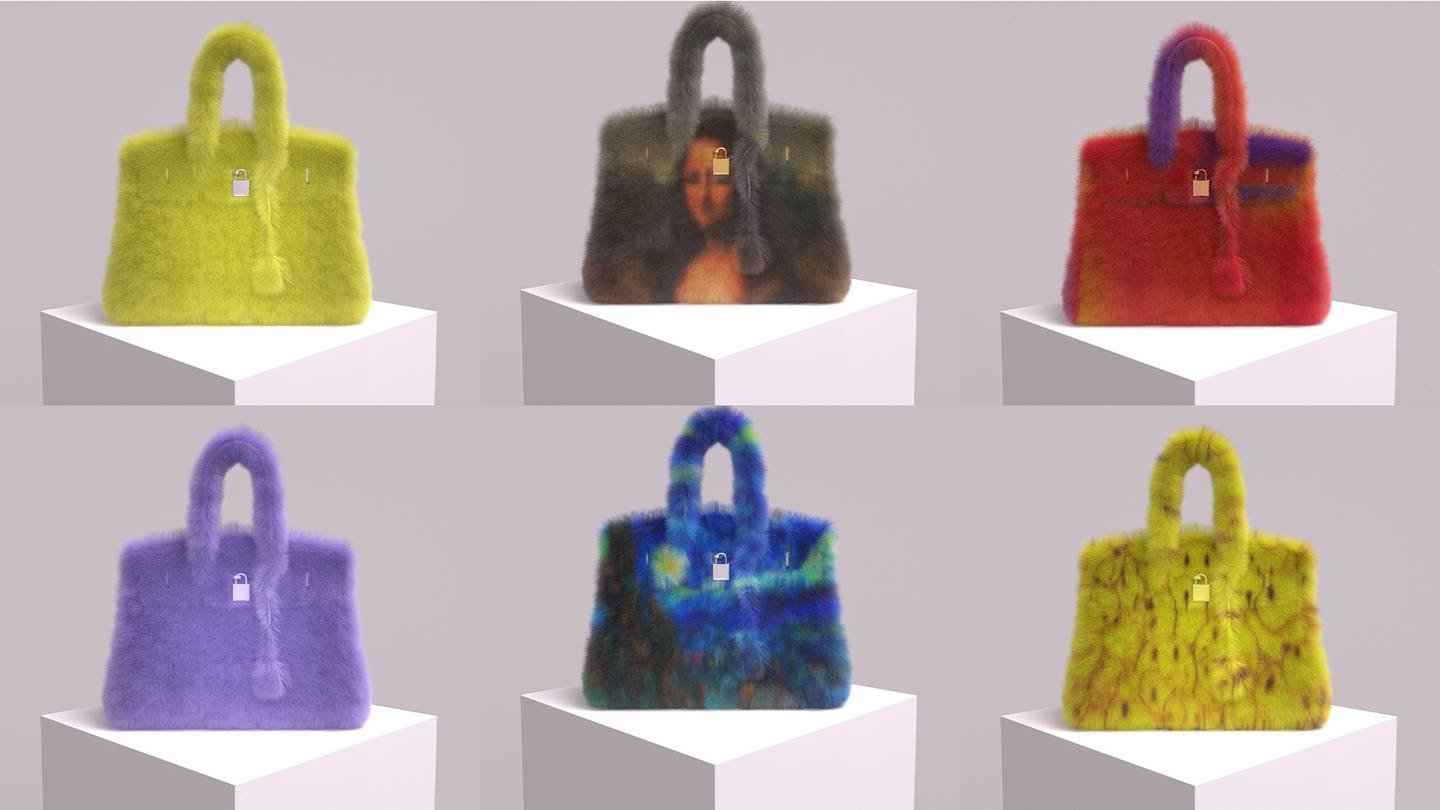 Written by: Adela Makowska
Directed by: Sachini Dilanka