Dior Autumn Winter 2021/22 Collection Review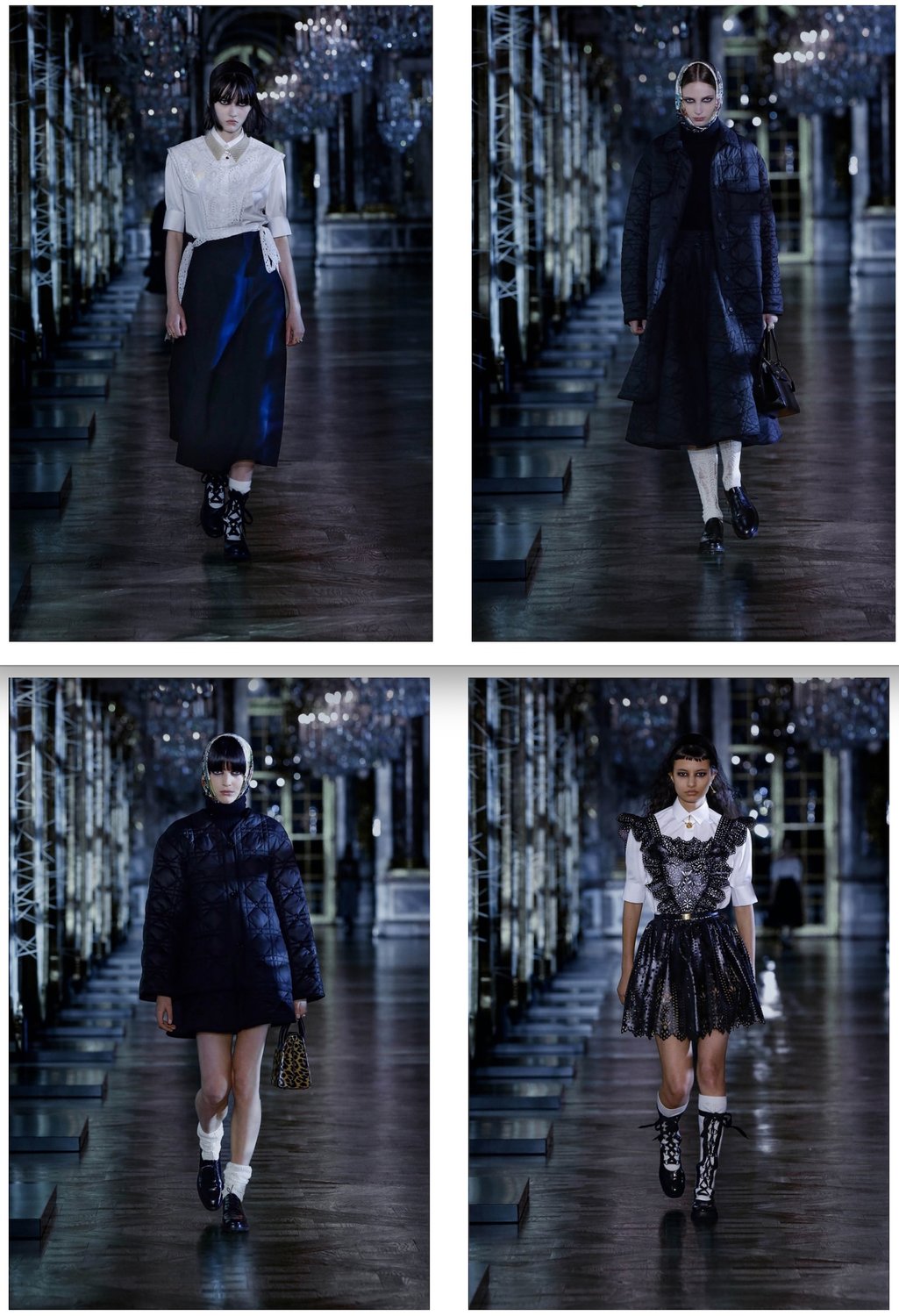 Maria Grazia Chiuri took over the Versailles and set up an imposing Hall of Mirrors at the palace for her fairytale-like collection. Her 'Beauté Dérangeante', or 'Disturbing Beauty' collection told a deranged fairytale and created a fantasy world that seeped through with symbolism. The rules of fashion were flipped upside down whilst also staying true to the Christian Dior brand identity.
The collection includes humble fabrics and embraced quilted puffers and archaic patterns. The fairylike collection also included vibrant riding hoods and capes. Red roses and red apples are an ingrained part of many tales. The line intricately captures femininity with mysterious fairy tale silhouettes.
The tulle mixed with quilted materials is romantic and archaic in a way and reminds us of menswear therefore speaks to women who don't follow rules of fashion and instead make their own.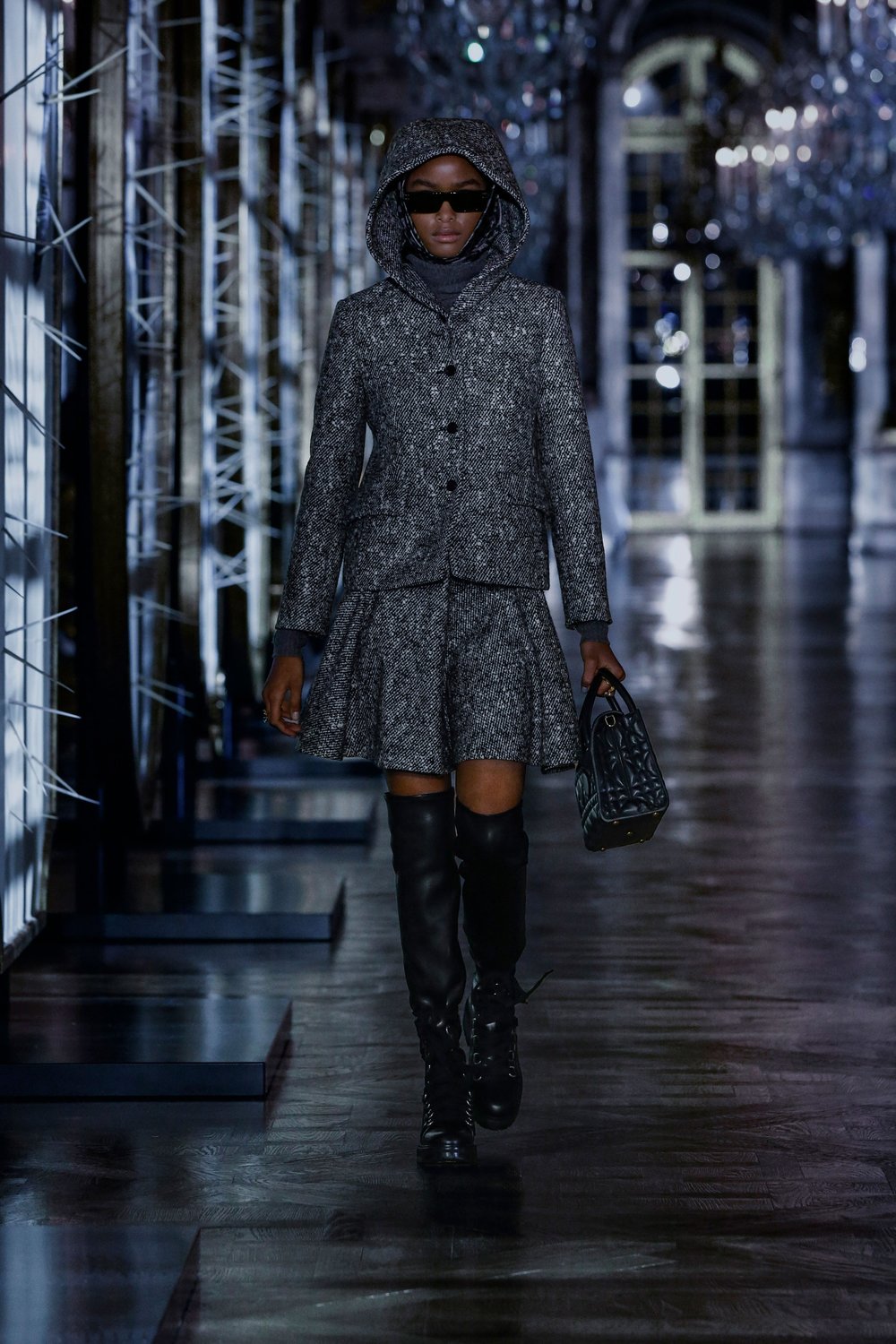 Credit: ChristianDior.com
The animal prints are done elegantly and can tell you that even a fleece can look as though it has been made for a fairy tale when it is done by Maria Grazia Chiuri.
The main colors of this collection are black, grey, and off-white cream with some pops of red and blue which makes for an interesting and cohesive fall-winter collection filled with dark and mysterious hues. Chirui presented pieces of functionality and timelessness that included the Dior Heritage elements whilst co-aligning them with modern-day fashion. The darkness of this collection coincides with the darkness of the colder seasons. The thoughtfulness and storytelling of this collection were breathtakingly thought-provoking.
This transitional season brings to us so much more than any other Fall and Winter seasons as typically Fall and Winter are associated with life dying down. However, what we have seen is coming back to life after lockdowns. This collection deals with the themes of narcissism and we are brought to question our relationships with ourselves and the excessive focus on appearance especially within the age of social media. The darkness that comes with vanity and beauty. The narrative and message of this collection were that 'Fashion is a way to create your character, express your personality; but sometimes, you have to make your choice without looking in the mirror—you have to be comfortable with you, with your body.'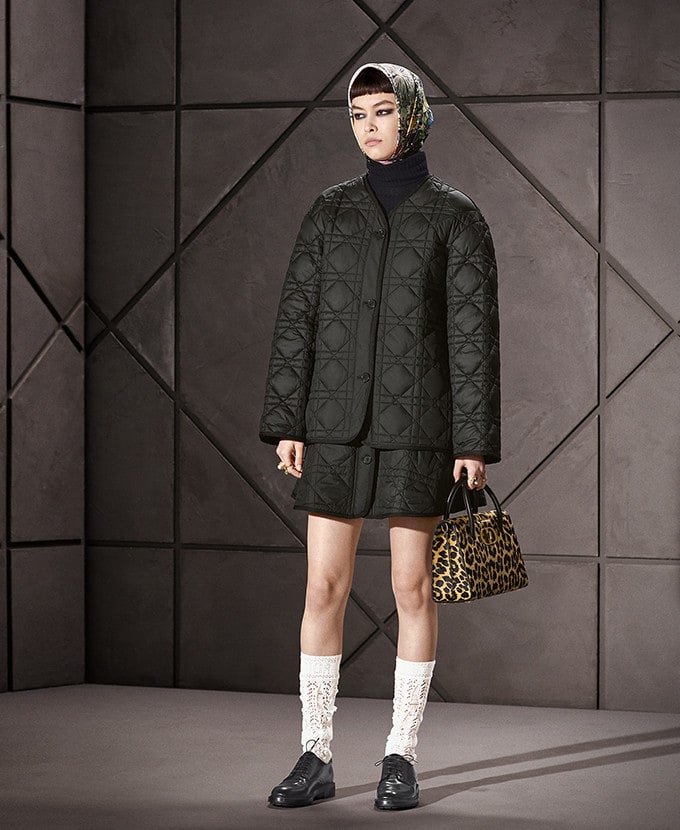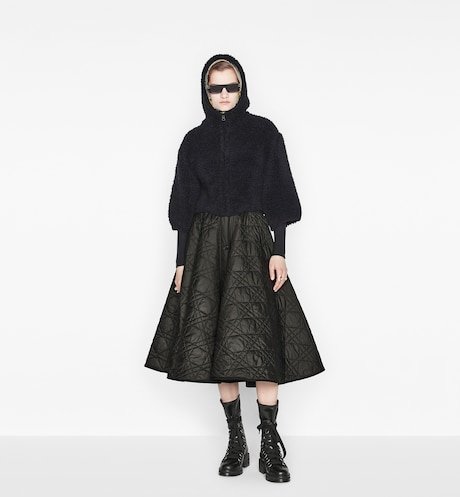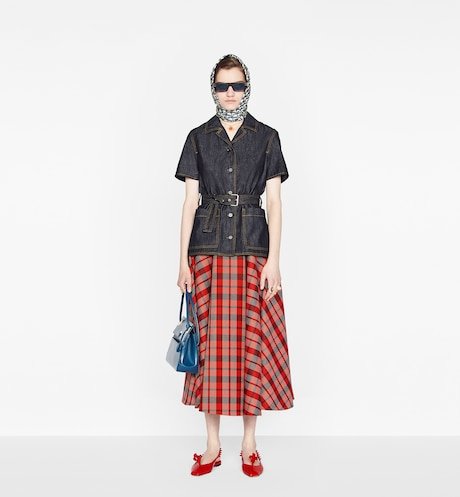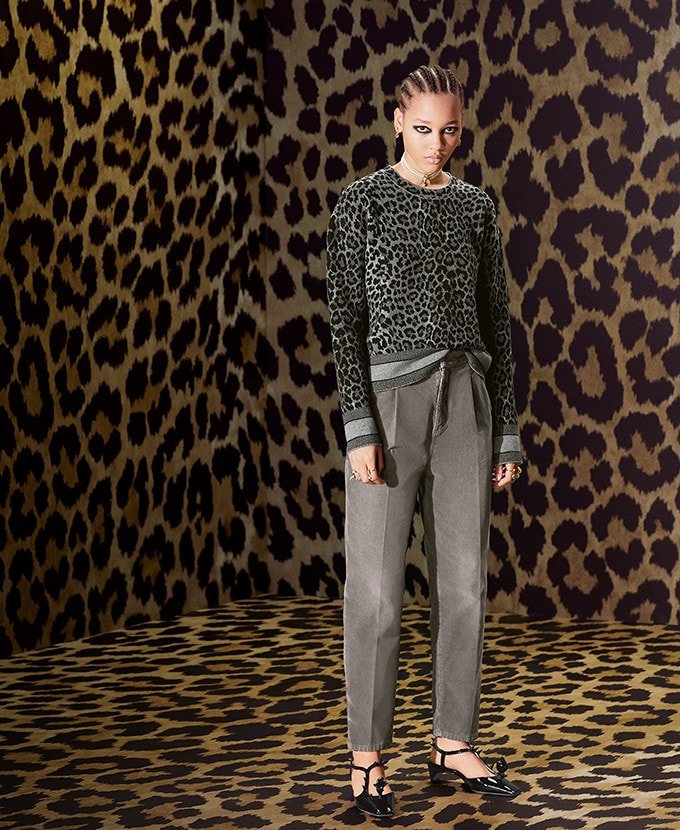 The iconic play with the location of a Hall of Mirrors and the placed thorns on the mirrors represent a warning of the danger that can exist with being preoccupied with style and appearance. Maria Grazia Chiuri in a Vogue interview has expressed her love for the classic story of 'Beauty and The Beast' that plays in demonstrating the power of love as well as the alluring powers of looks.
The contrasting and mysterious romanticism within the silhouettes and captivating shapes of the pieces within this collection are beautiful in every angle. However, this classic romanticism and celebration of classic tweeds and stick work is more than a fairytale-like collection.
Maria Grazia Chiuri is known for her feminist consciousness and her role in bringing an aspect of social responsibility into her collections is unraveled. The show was set on International Women's day and Chiuri has been known for continuously exploring themes to do with female empowerment and breaking the boundaries of gender.
Credit: ChristianDior.com
The Dior Fall Winter 2021 collection was a mystical, fairytale-inspired collection filled with elements of classic styles with a twist. The atmosphere of this collection is like no other and her Chiruir's creative talent is unrivaled as clearly seen through such a timeless collection.
Written by: Adela Makowska
Directed by: Sachini Dilanka