COS: Where High Street Meets Luxury - A Blend of Quality, Style, and Affordability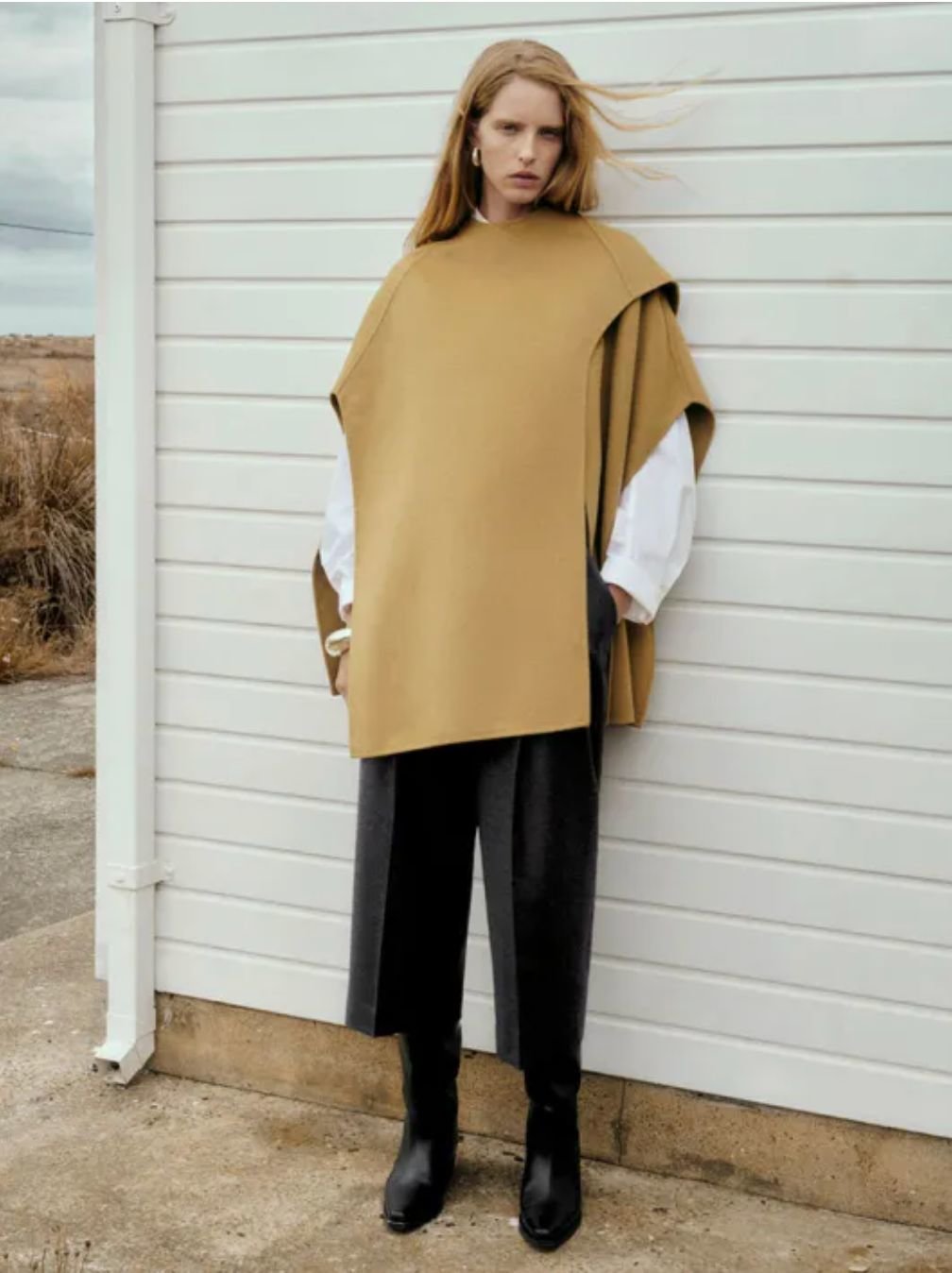 Typically, where high street and luxury often seem worlds apart, COS (Collection of Style) has carved out a unique niche. This high street brand, known for its luxurious style and exceptional quality, has redefined what affordable fashion can be. Let's delve into the concept of COS, its history, and the factors that make it a standout in the crowded fashion market.


The COS Concept: Minimalism Meets Modernity
COS, since its inception, has been about bringing a touch of luxury to the high street. The brand's philosophy centers on functional, timeless design. Unlike fast fashion brands that chase the latest trends, COS focuses on creating pieces that are both contemporary and enduring. Their collections are characterized by clean lines, understated colors, and a minimalist aesthetic that exudes sophistication.
The brand's commitment to quality is evident in the materials they use. From sumptuous cashmere to organic cotton, COS doesn't skimp on fabric quality, ensuring that each piece not only looks good but feels great and lasts long. This approach has garnered them a loyal following who appreciate the brand's dedication to sustainable and high-quality fashion.
Why COS Stands Out
Luxurious Quality at Accessible Prices: One of the most compelling aspects of COS is its ability to offer luxurious quality at high street prices. The brand makes high-end design accessible, without the exorbitant price tags often associated with luxury brands.
Timeless Design: In a world dominated by fleeting trends, COS's commitment to timeless design is refreshing. Their pieces are versatile and can be worn season after season, making them sustainable choices for the conscious consumer.
Sustainable Practices: COS has been proactive in embracing sustainability. The brand has implemented initiatives like using organic and recycled materials, reducing waste in their production processes, and aiming for more sustainable packaging solutions.
A Unique Shopping Experience: COS stores are known for their architectural design and layout, which reflect the brand's minimalist ethos. Shopping at COS is not just about buying clothes; it's an immersive experience that aligns with the brand's philosophy of simplicity and style.
Inclusive and Diverse: The brand caters to a wide range of customers, offering collections for men, women, and children. Their sizing is inclusive, and the styles are designed to suit various body types, ages, and personal tastes.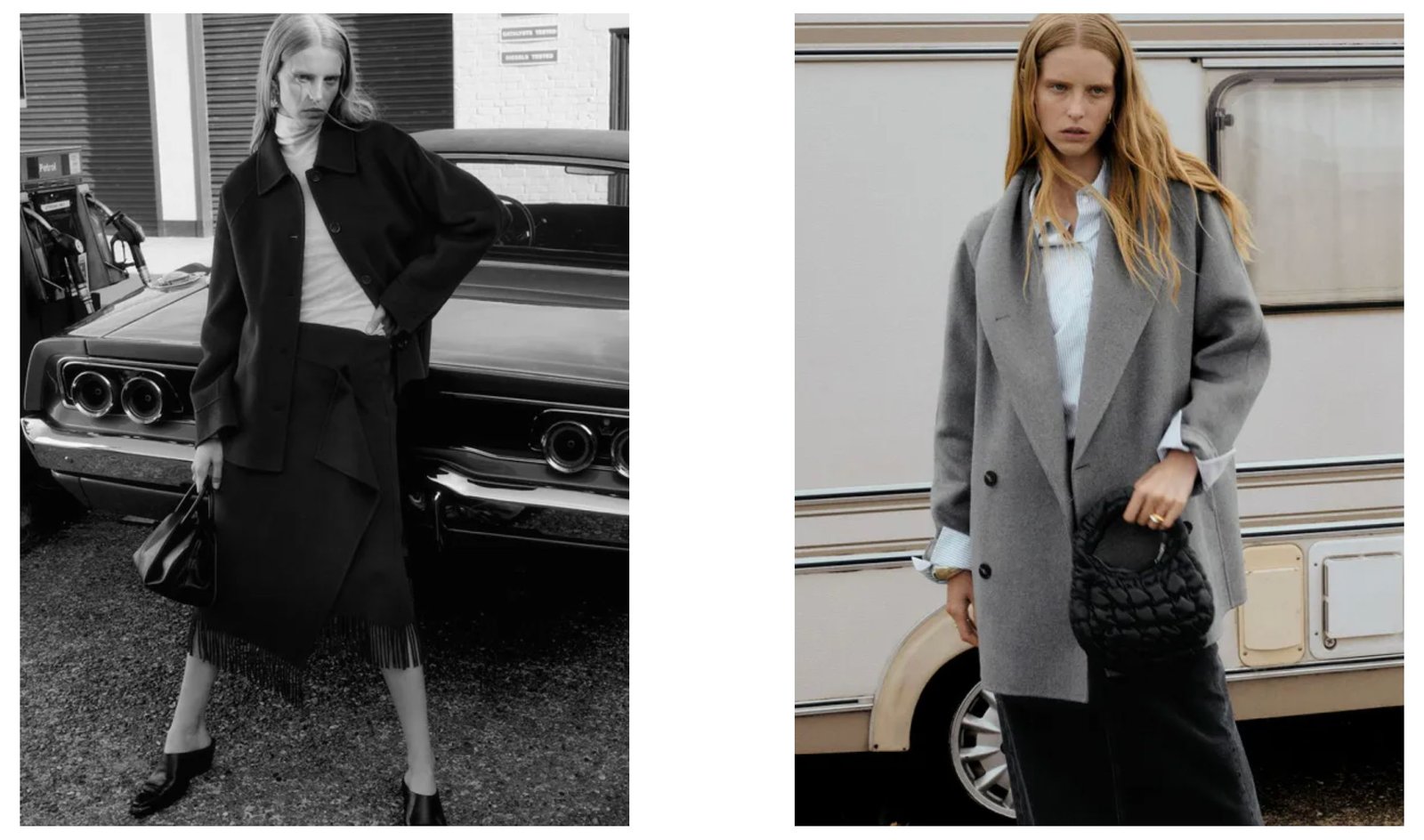 All Image Credits : COS Website
My current Favourite pieces from Cos
COS has successfully bridged the gap between high street and luxury, offering consumers the best of both worlds. Its focus on quality, sustainability, and timeless design has set it apart in the fast-paced fashion industry. For those who seek luxurious style without the luxury price tag, COS is a beacon of hope. It proves that you don't have to compromise on quality and ethics for affordable fashion. As the brand continues to grow and evolve, it remains a go-to destination for those who value style, quality, and sustainability.