Chanel Fall/Winter 2021 Ready To Wear Collection Review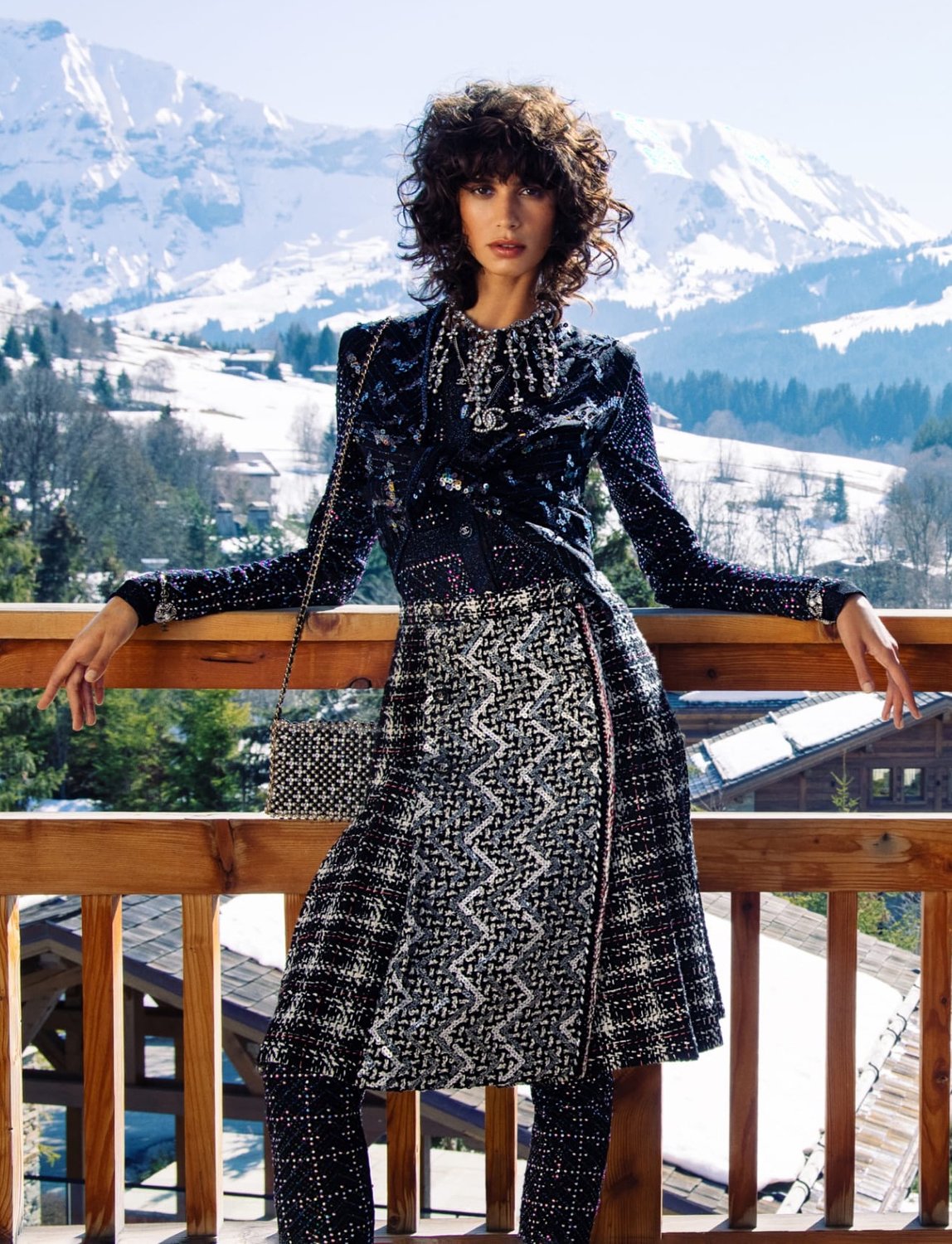 The Chanel Fall/Winter 2021 Collection played around with a contemporary Winter Sport type wear fused with the classic Chanel style. This collection was praised as fresh and innovative, yet criticized by some for stepping away from what Chanel is usually renowned for. The ready-to-wear collection has accents of being targeted at a younger audience than usual. Virginie Viard wanted the ambiance of the set for this collection to be playful and for this, she chose to have a smaller, more intimate space. Carrying on the legacy of Karl Lagerfeld and his stories of shows that he held in the 70s in which the models helped each other to prepare for shows, comparable to how friends get ready together for a night out. The location was the archaic nightclub Chez Castel that has been the go-to destination for many generations of socialites and party animals alike. Viard tried to encapsulate the intimate pocket of time that winter holidays in the mountains are.
The collection is infused with inspiration from 'ski spirits' and 'winter sport' chic hence why we see an array of seaters, puffers, ski trousers paired with cropped jackets. Viard also played around with the classic sturdy tweed throughout the collection and chiffon elements that Chanel is associated with.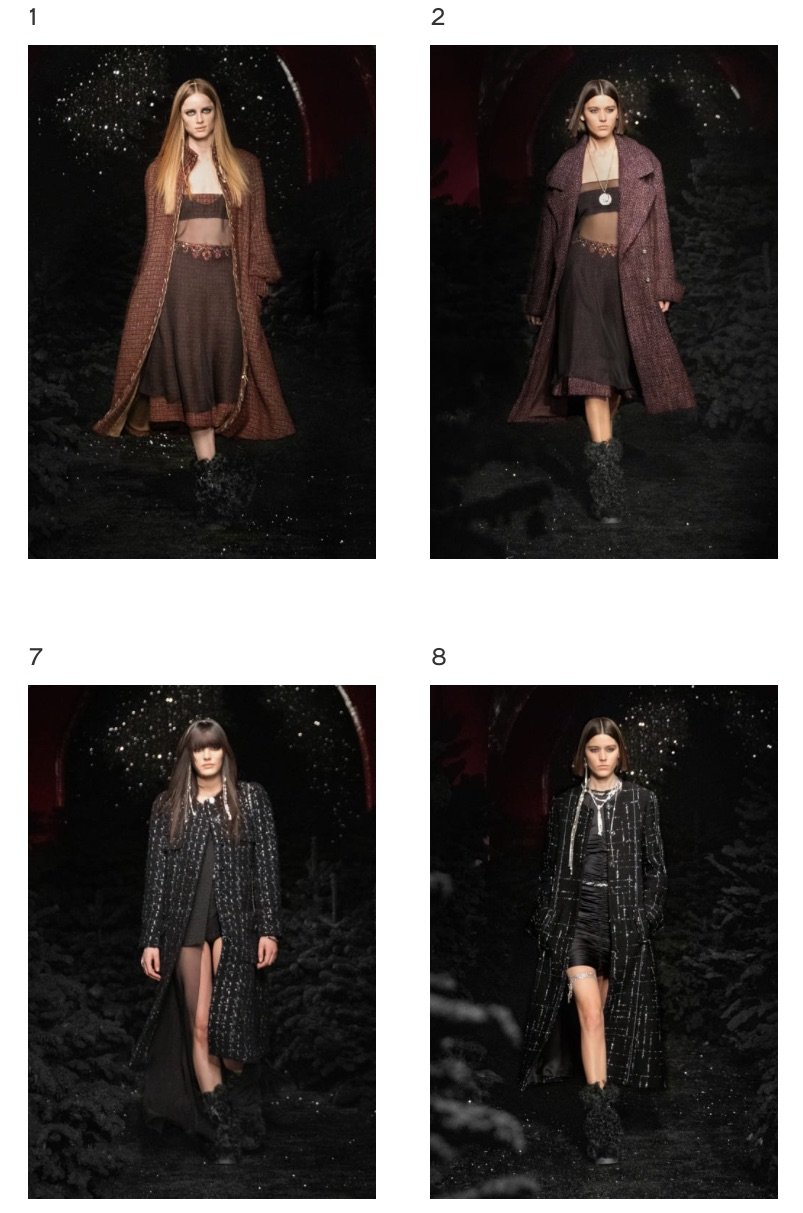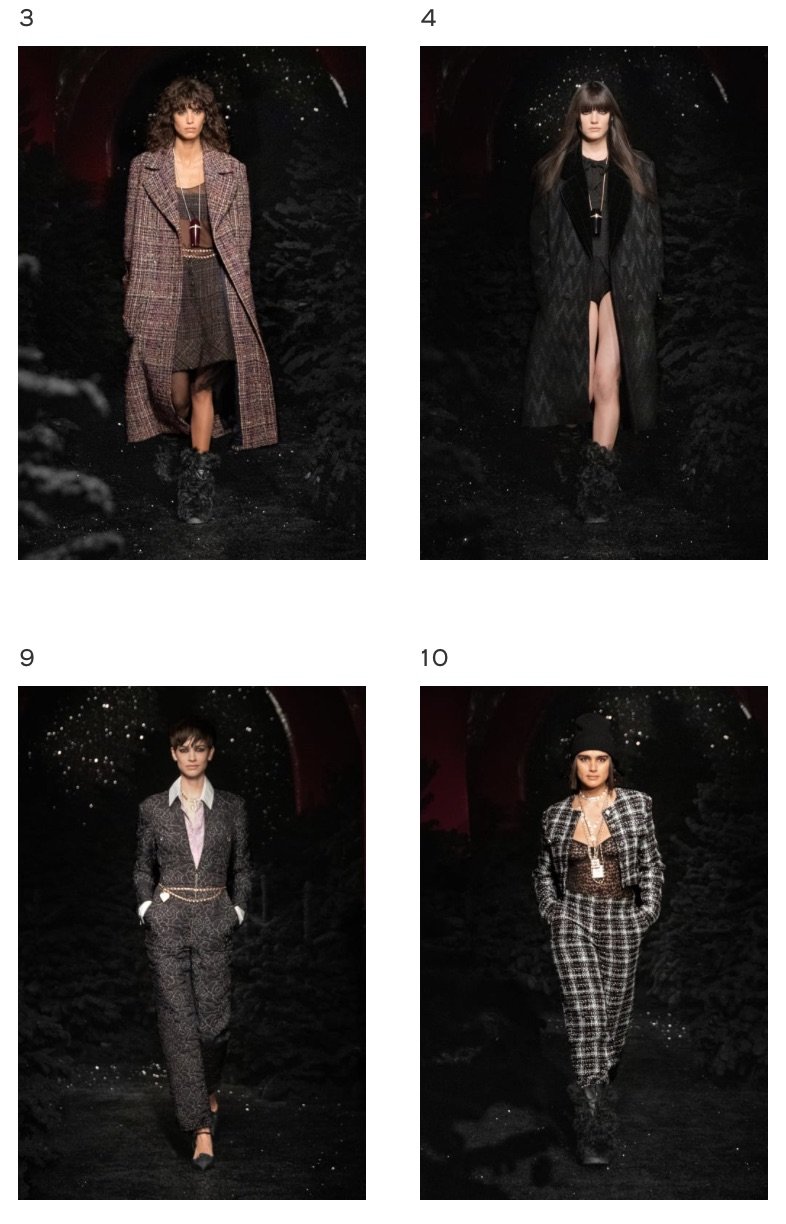 The Fall/Winter season also edges into the most extravagant time of the year that is filled with parties, from dinner to Christmas parties, and with those come the pieces such as fake-fur suits with hot pink shearling. We also see the innovative suits with panels of sequin fabric and some fringing on the cuffs.
The creative direction of this collection has made it interesting to see featured as we see the traditional and classic branding of Chanel and Vivard has taken inspiration and reimagined pieces and ideas from older collections and moments from the Chanel history. Yet the playful location and 'Chalet' location definitely create an interesting take on the traditional Parisian chic brand. This collection has shown Chanel adapt and venture into new avenues and pitching specifically more to a much younger audience.
There are pieces that remind us of Chanel's most classic looks from the 90s. The collection doesn't lose the essence of winter Chanel and their traditional quilt from their bags has been featured in quilted trousers and jumpsuits giving a more New York-style feel, which is rather adventurous for a timeless and classic brand based in Paris.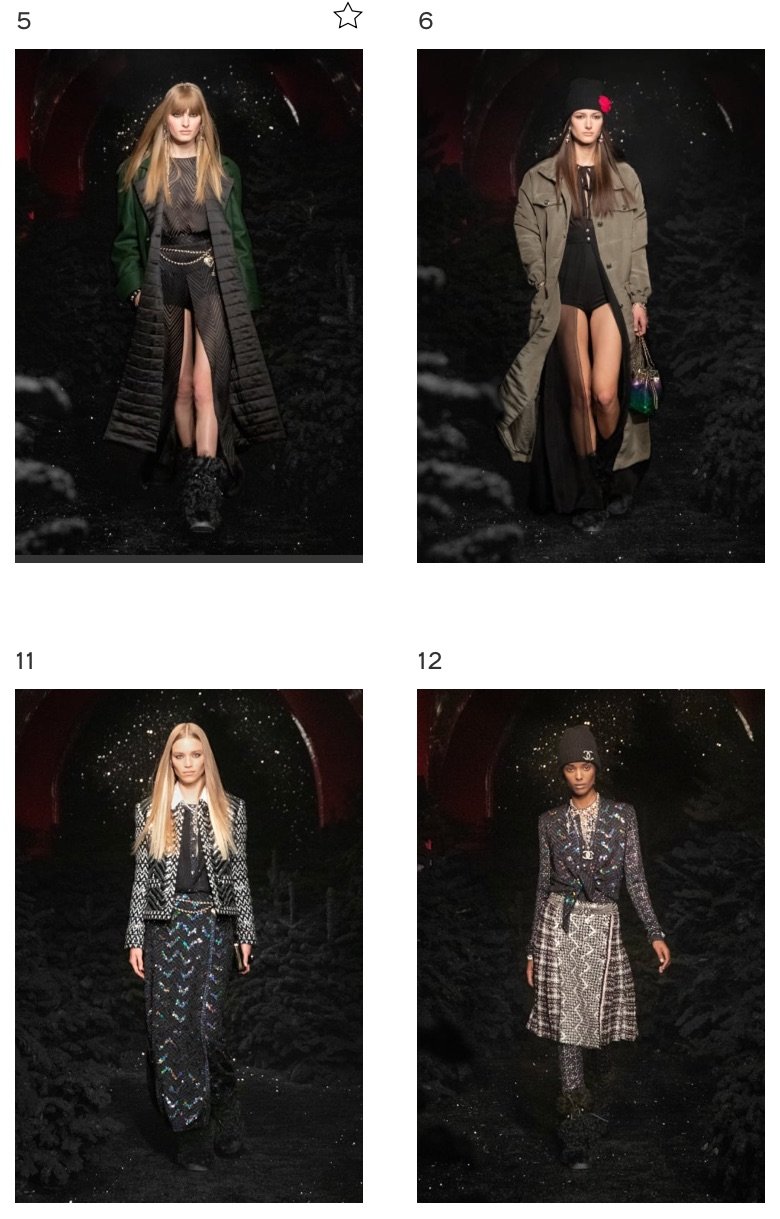 The virtual show has allowed for more storytelling to this collection that Virginie Viard has taken the opportunity to explore Chanel's history as well as its future so the mashup of old and new created a warm, lively, and sensual collection for both a new and younger audience and the old Chanel fans who adore the classic French style.
This collection reveals a page out of a contemporary chalet winter fantasy in the French Alps. Virginie Viard brought her fresh and new perspectives to make a slightly more wearable collection than orthodox Chanel fans are used to.
Written by: Adela Makowska
Directed by: Sachini Dilanka