CHANEL 2021/22 MÉTIERS D'ART Collection Review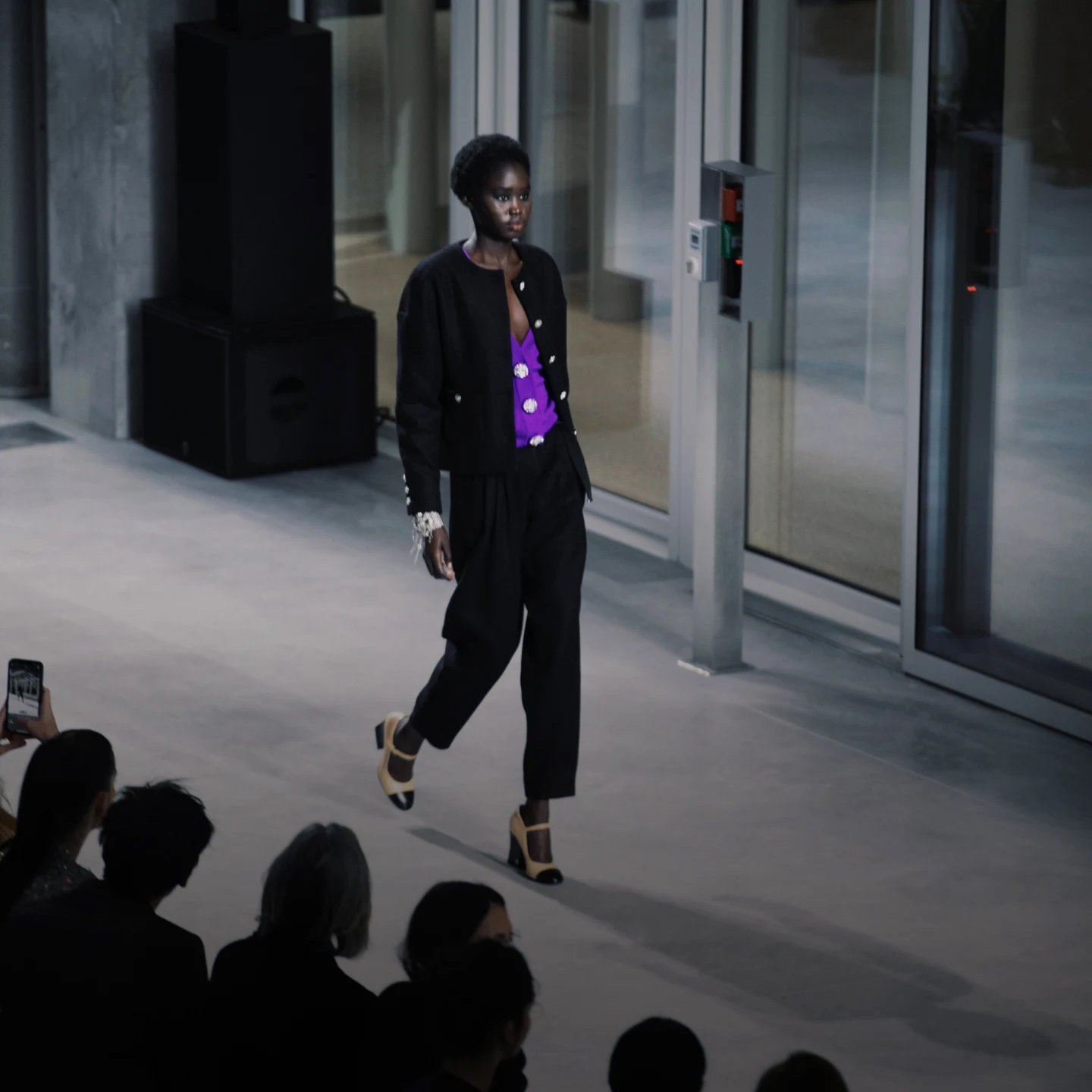 The MÉTIERS D'ART Collection from Chanel is about honouring the fine craftsmanship that its artisan partners bring to the house's collections. With a runway show that takes place outside the traditional fashion schedule, each year, Chanel turns to a different location to pay tribute to the craftsmen that play a part in creating the Chanel woman. This was the perfect opportunity to shine a light on and display the immaculate expertise that is brought together.
The show was set in a vast, open space with white concrete walls, a garden, incredible walkways and an incredible gallery. The creative director showcased this pre-fall collection in a setting where you could take in all the craft and magic that goes into it.
The classic tweed was rediscovered with coloured graffiti embroidery of deconstructed Cs and we saw archetypal tailored coats crafted with over-stitched exterior pockets.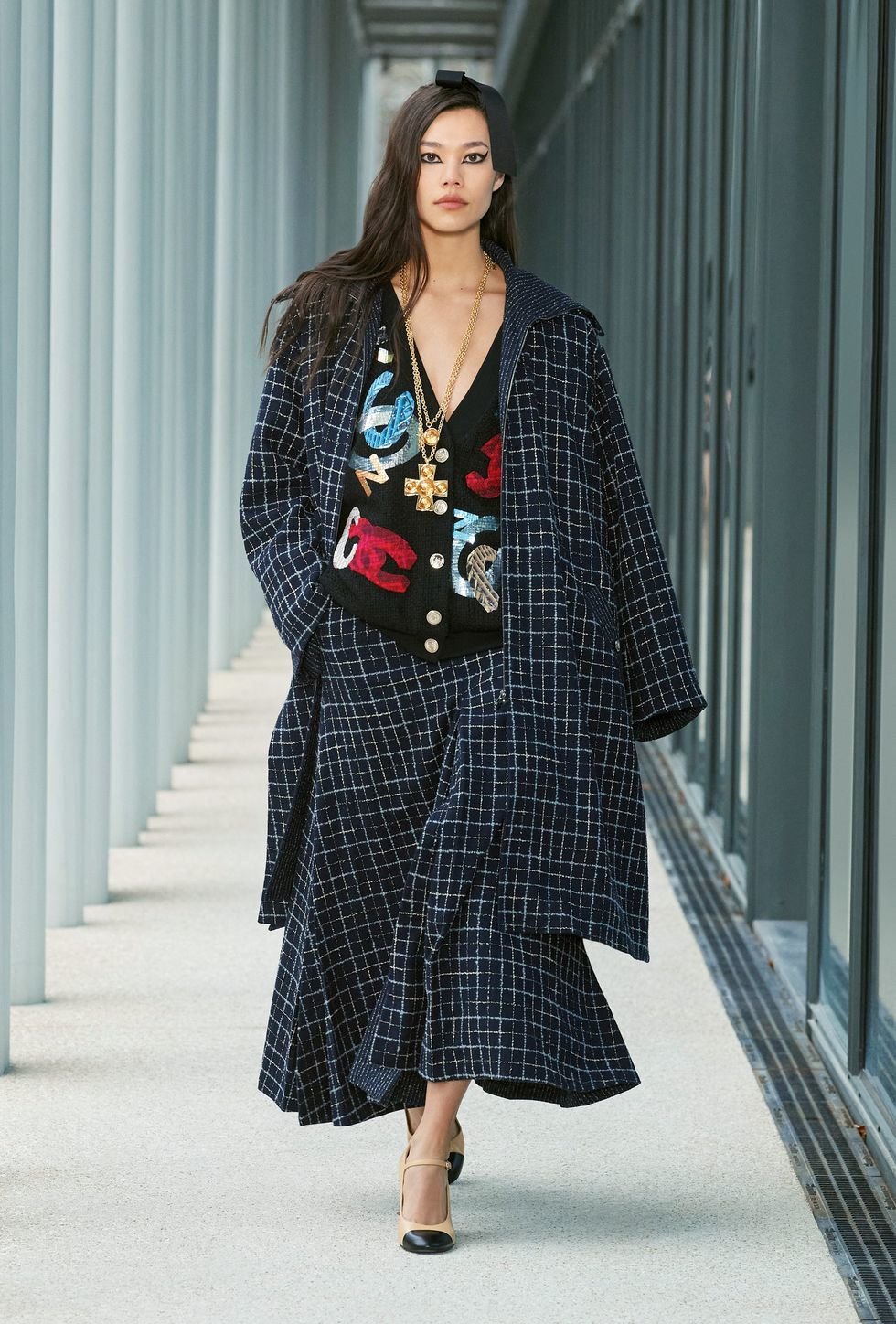 METROPOLITAN YET SOPHISTICATED
The showcase championed an exceptional collection and Virginie Viard did an incredible job keeping the Chanel DNA in the collection while making it for today's world of fashion. The terminology 'Metropolitan yet sophisticated' was used Viard to describe the fusion of luxurious tweeds that met sequin coats and graffiti-style embroidery that was inspired by the structure of the building of the show itself. The cuts of the jackets were a mixture of modern and classic.
We saw tweed jackets paired with sweatshirts and Bermuda shorts created in traditional knitted wool, while the final bridal look was a sequin trouser co-ord. These elements have undoubtedly have been part of the Chanel identity and there was an element of vengeance and remembrance of the legacy left behind by Karl Lagerfeld who was the first to mix polished tweed with denim. This made this collection seep with a memory of his creative direction.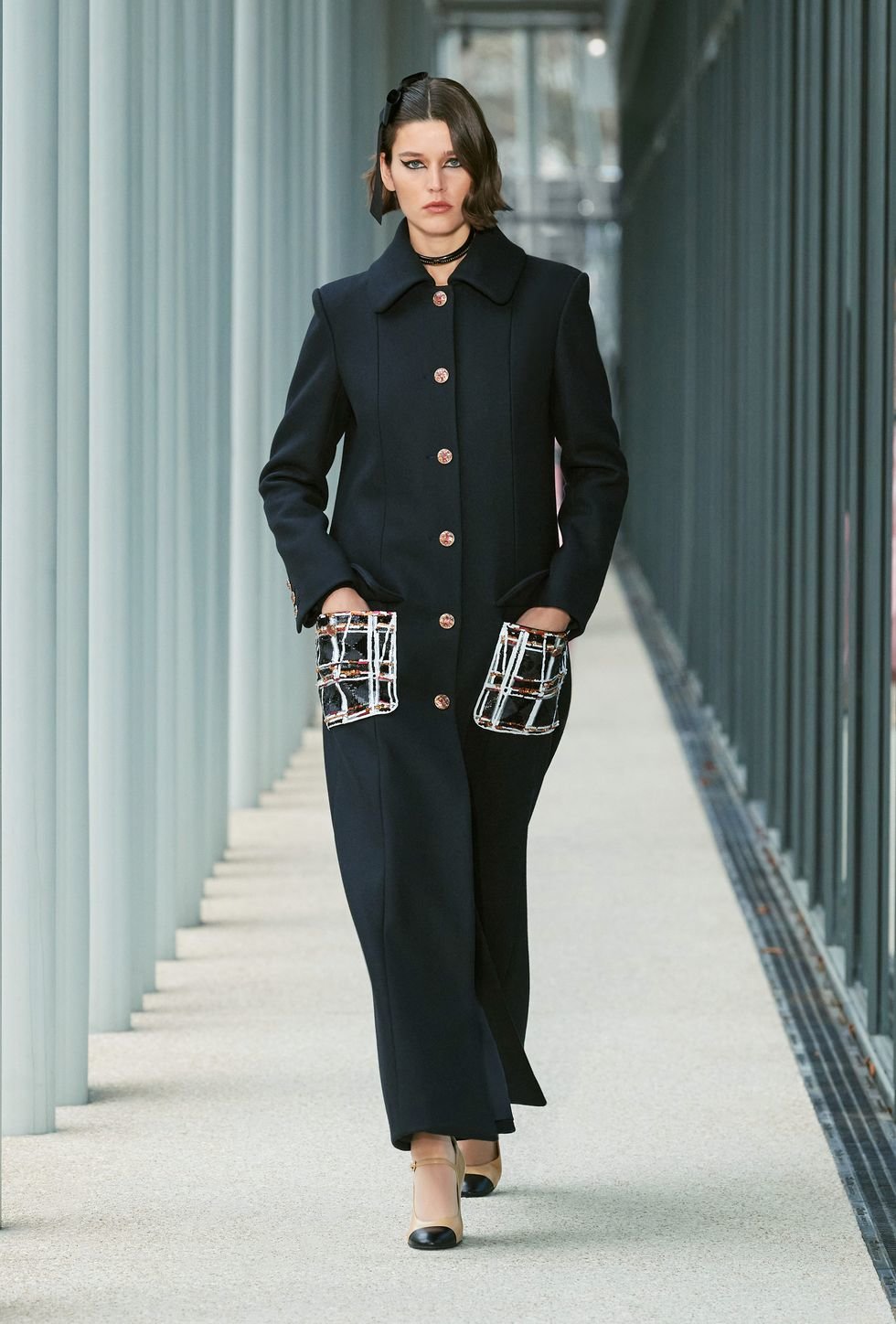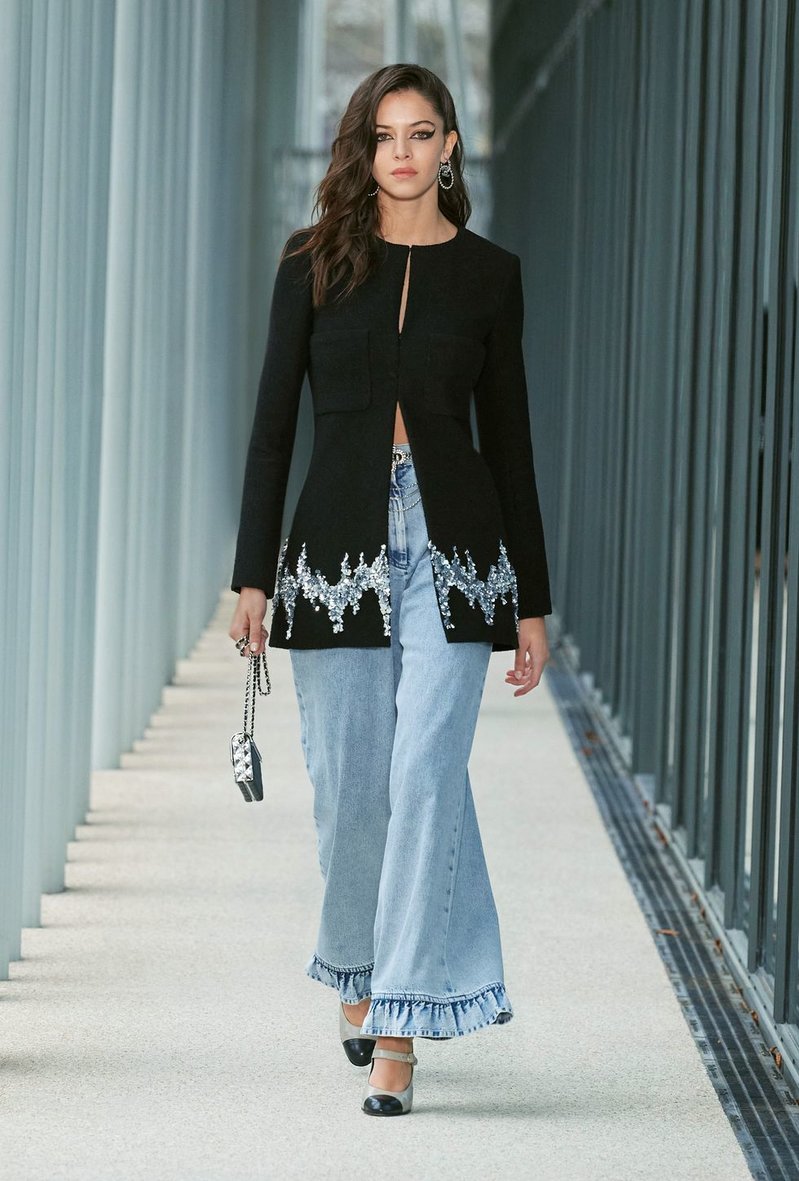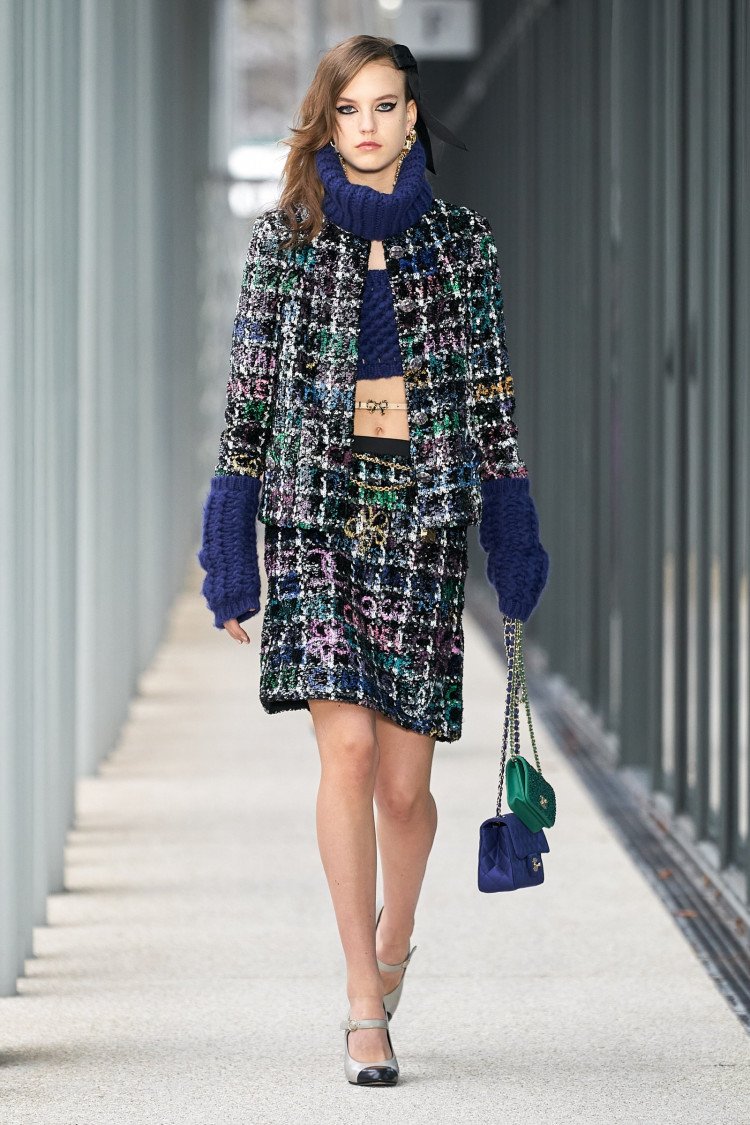 MONOGRAM ON MÉTIERS D'ART?
Some of the showcased pieces had uniquely heavily monogrammed embellishments on them, which was quite different to what has been seen before by Viard. Nonetheless, it was done in the most sophisticated, yet young way with beautiful attention to detail.
This collection perfectly showed off the craftsmanship of the design. It was definitely a refreshing look that new saw on the Métiers D'Art and this collection has been reviewed as one of the most cohesive ones of Viard's.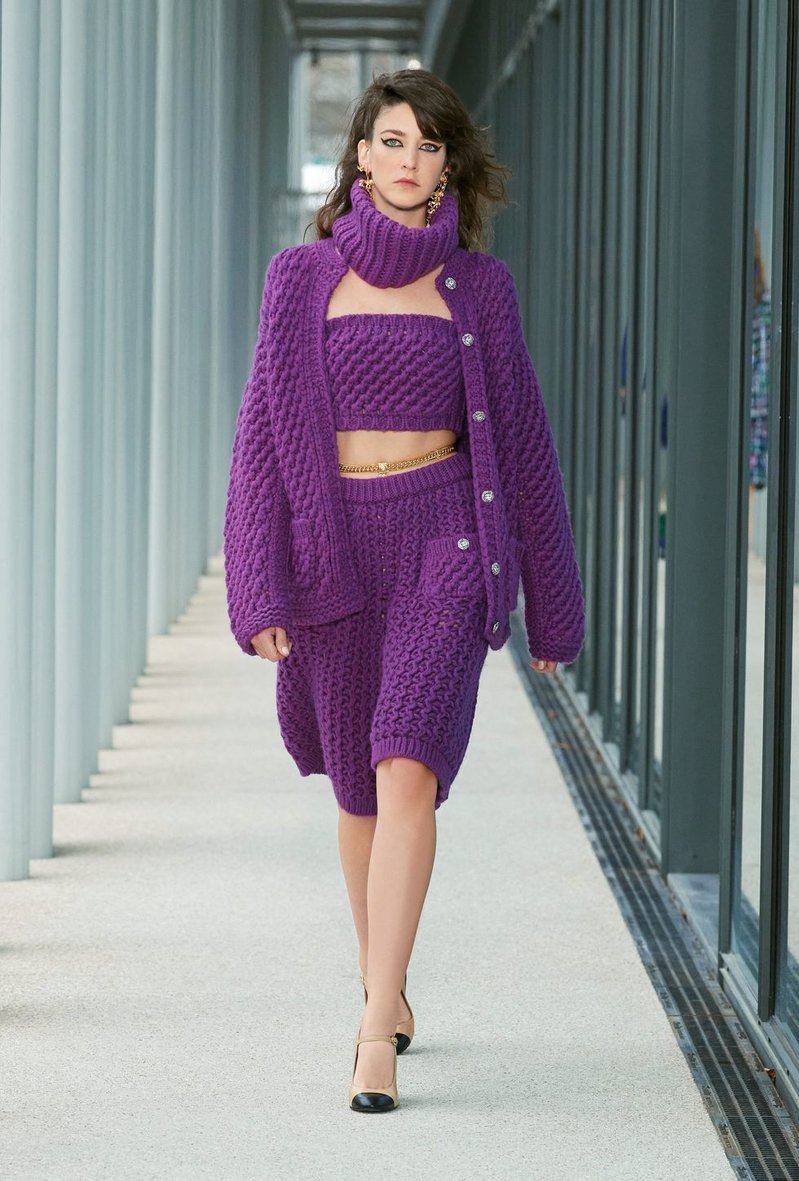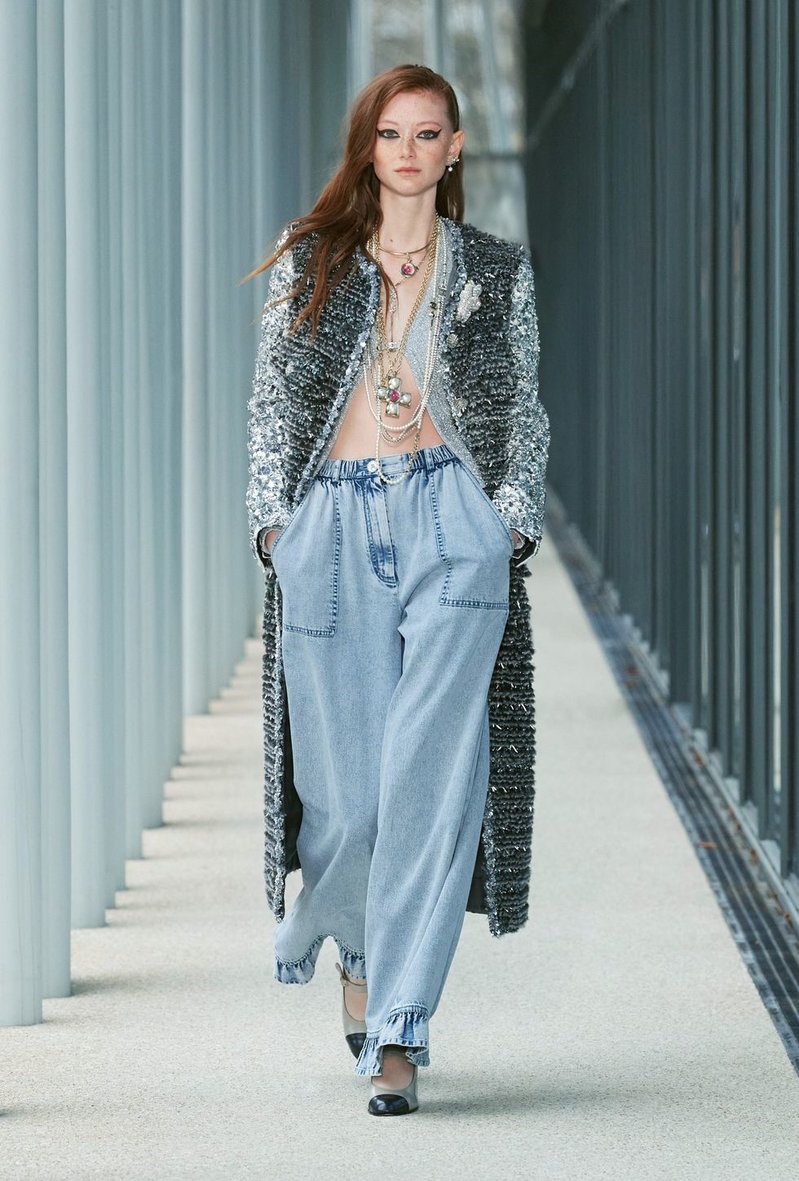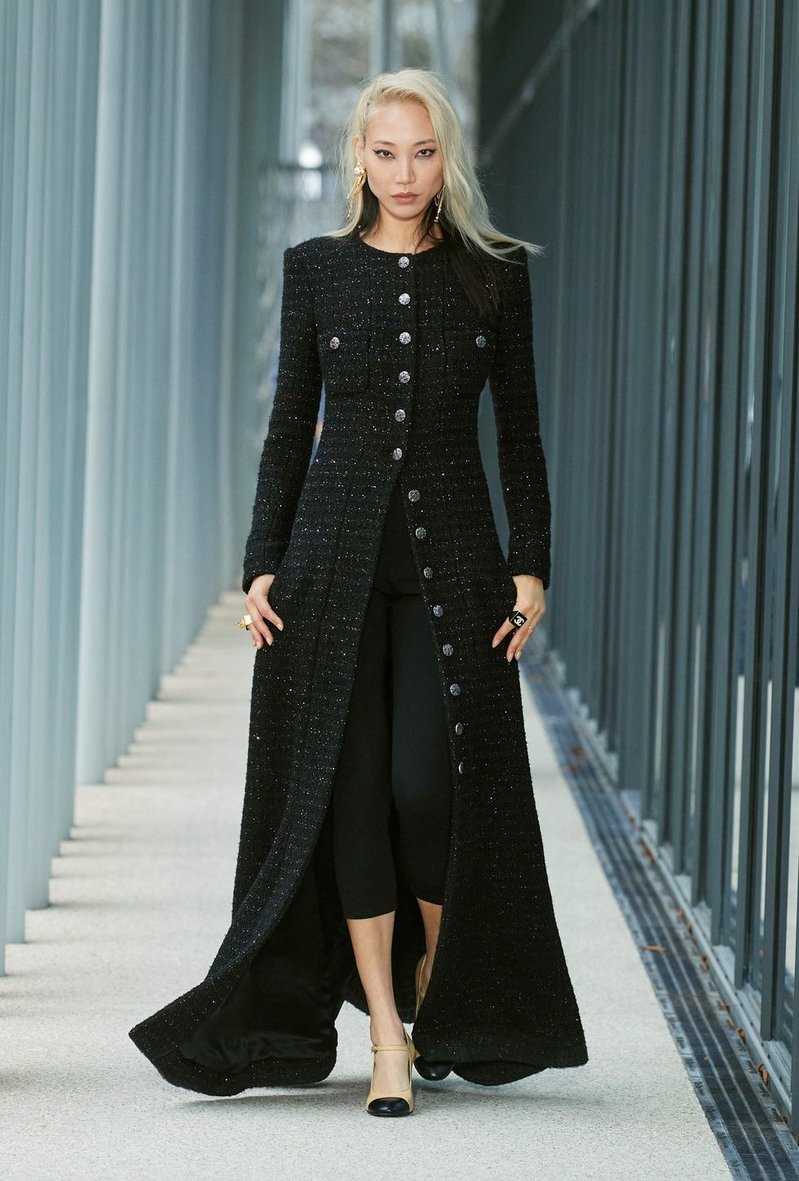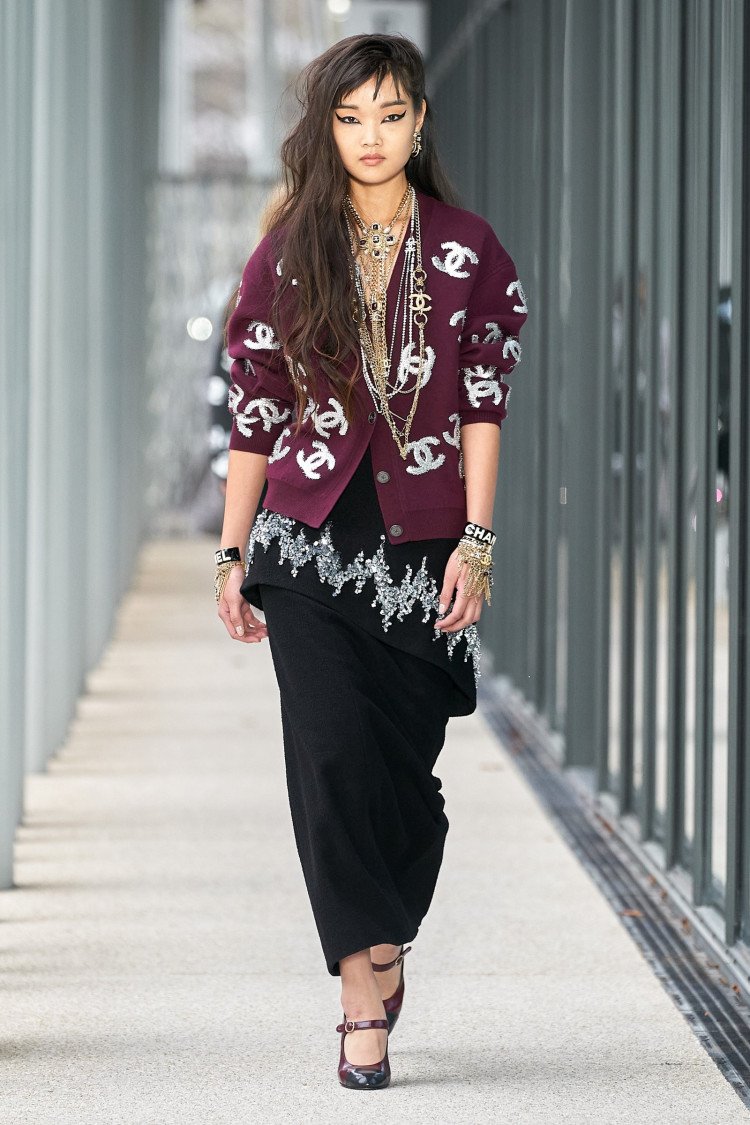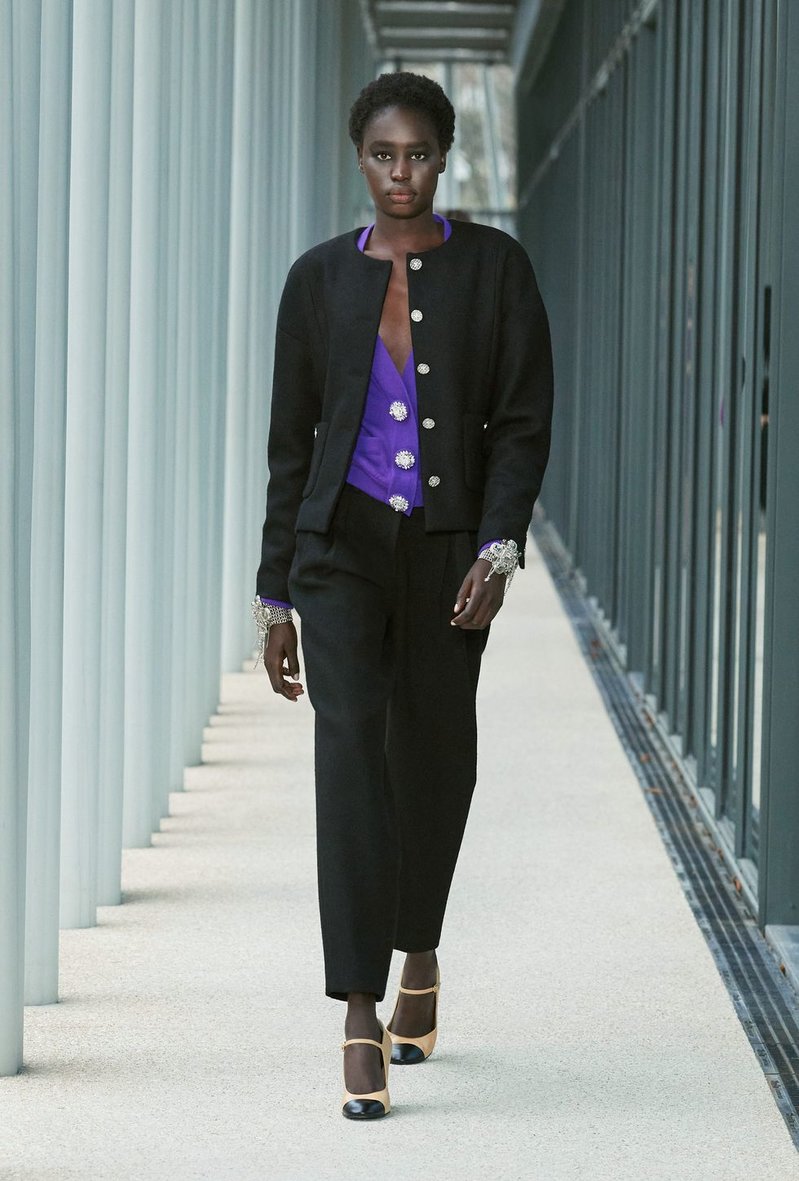 It has to be acknowledged that Viard's latest collections definitely take on a younger lens and take the classic tweed to the streets. This overall creates a younger appeal to the luxury French house. Are we slowly seeing Viard's vision of creating a youth-oriented fashion house? Is this because of the now growing market and interest of young people in designer fashion… The artful tweeds and graffiti embroidery that stood out in the collection is now created a modern-day makeup of Chanel's vision and collections and still translates the same magic and craftsmanship that these collections always held.
This is quite contradictory as it is often said that haute-couture fashion can be made ready-to-wear, however with the development in people, fashion and the ever-changing world around us Viard's vision and adaptability to the modern world is necessary for even a fashion house like Chanel to remain its relevance. It is truly an interesting and exceptional collection that did not shy away from the casual items and for some, it might seem it has lost the essence of the prestige that came with Métiers D'Art collections however making it more ready to wear is expanding Chanel's reach.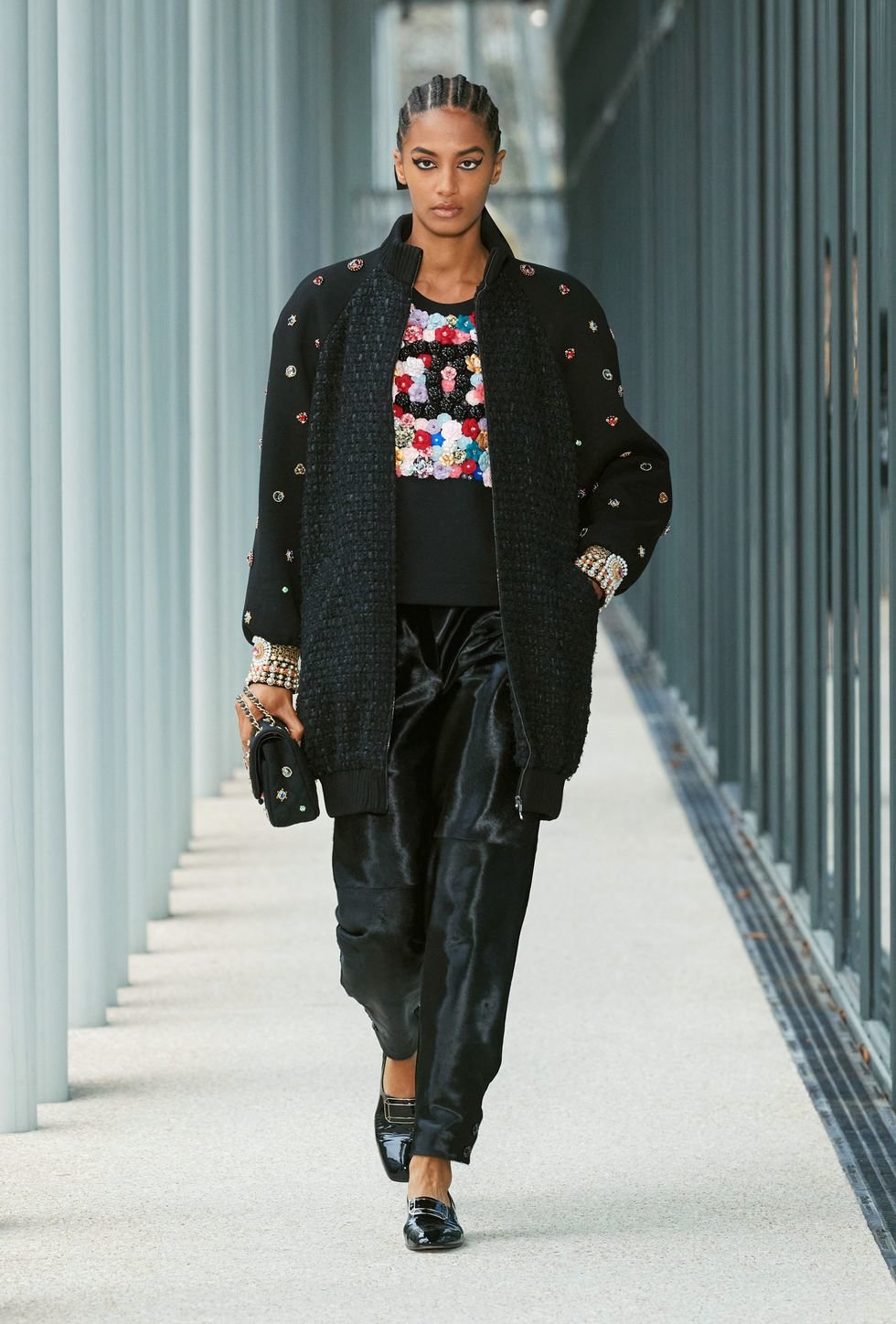 Written by: Adela Makowska
Directed by: Sachini Dilanka