Branded Fashion in Letters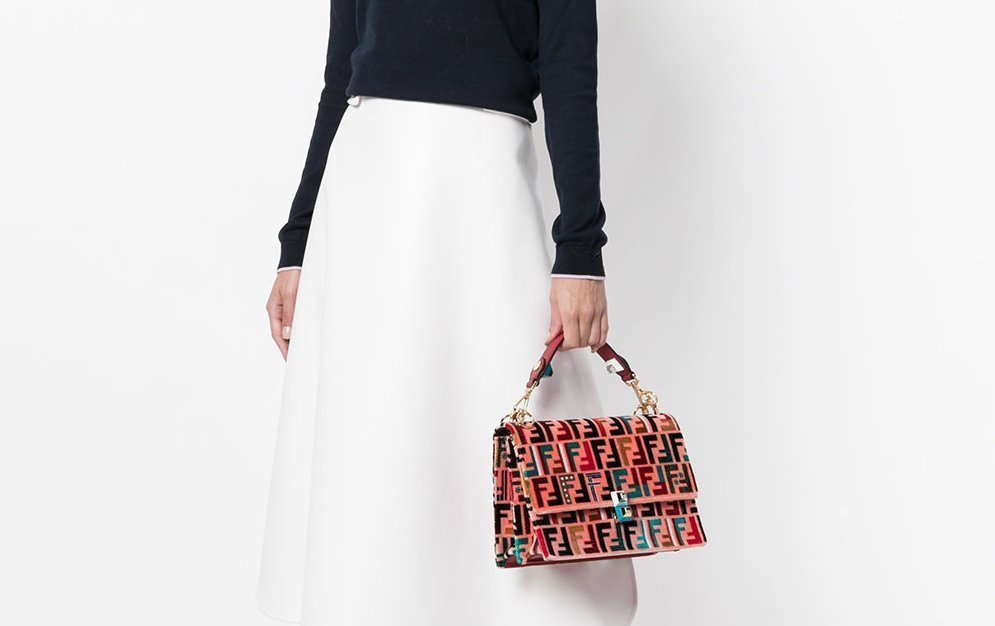 Autumn Winter 2017 has to be the year we see a record number of branded fashion luxury items in the market. This is not the occasional Louis Vuitton bag with the monogram print or the Chanel flap with the iconic logo. The label-loving in this season is to its extreme. You can either love it or hate it, but the one thing you cannot do is to ignore it. It is overwhelmingly dominating both in the shops as well as in the online space.
With many bloggers and Instagrammers wearing the jumpers with logos printed in large fonts and the bag shelves on luxury boutiques displaying labels that could be read from across the street, that is when you know the scale of which this trend has risen up to.
You can take your pick from the brands as well as many seem to have a lot of heavily branded items for Autumn Winter 17. Dolce and Gabbana, Fendi, Balenciaga come first to my mind.
Dipping into my mixed-feeling pool of thoughts, I love the occasional branded item. I love a plain white t-shirt with the logo written on it, paired with blue denim jeans and a pair of brogues is a classic off day look. I also don't mind a classic monogram from an iconic design house such as Louis Vuitton, especially in a bag. But the extreme brand loving is a touch riskier an idea for me. Mainly because these are trendy pieces and from what I have experienced in Fashion, the more extreme a trend is, the shorter it's lifetime.
However, if you are the one to rock these, these are my favourites from the high end. They are very edgy and bold and I can imagine how much fun it would be to have to style them as well. With pieces this daring, you can break all the rules and completely go all out, and sometimes, that liberation is the best feeling in the world!