5 ways to style Maxi Long Skirts/ Long Denim Skirts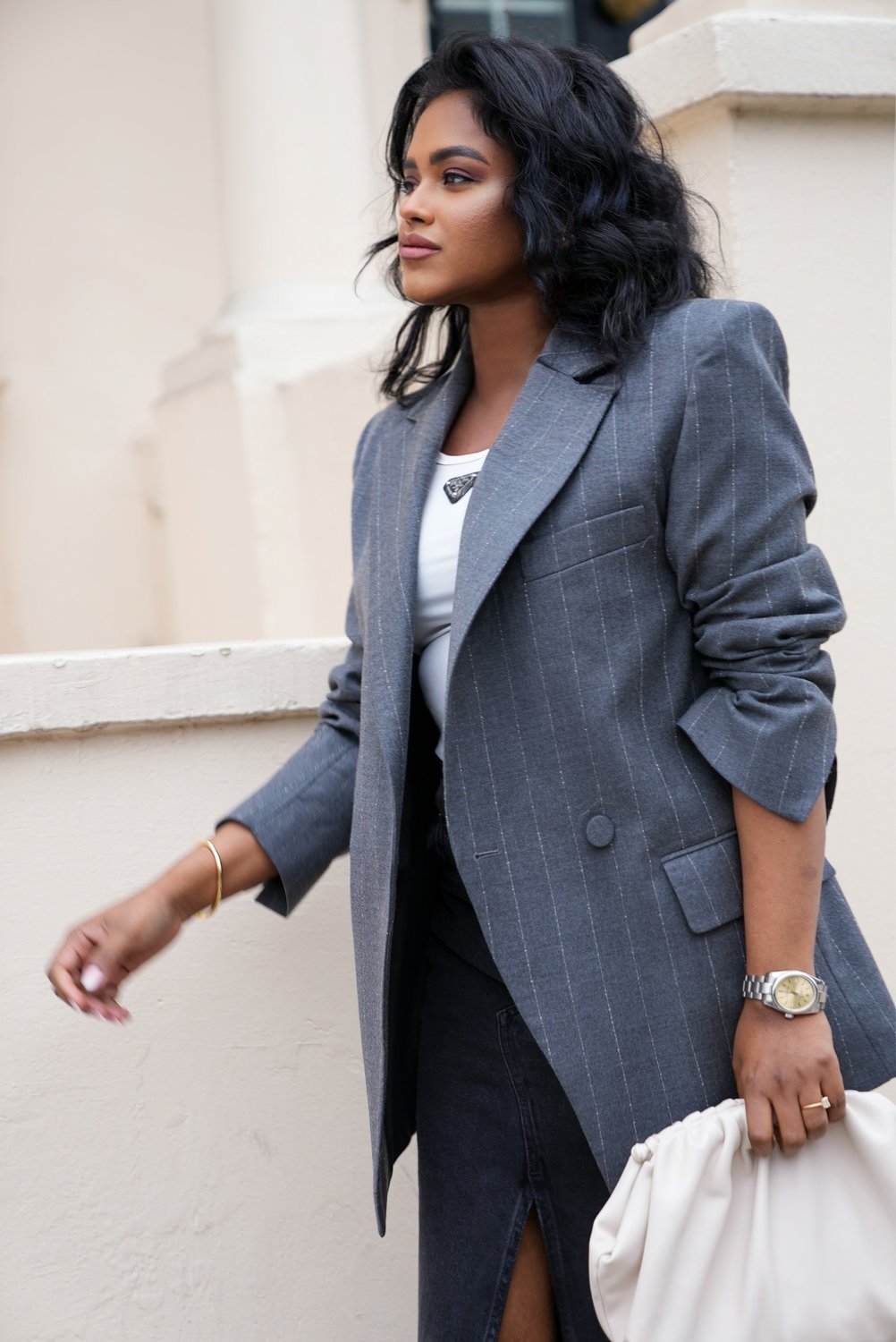 When 2023 started, on the TOP WEARABLE TRENDS FOR 2023 - WHAT TO FOLLOW AND UNFOLLOW post I said that long skirts especially in denim pencil skirt style, will be trending in 2023! And here we are, and shops and streets are full of long-length skirts. But it has been a long timer since maxi skirts were trending, so here are a few ways to style them to look chic and powerful!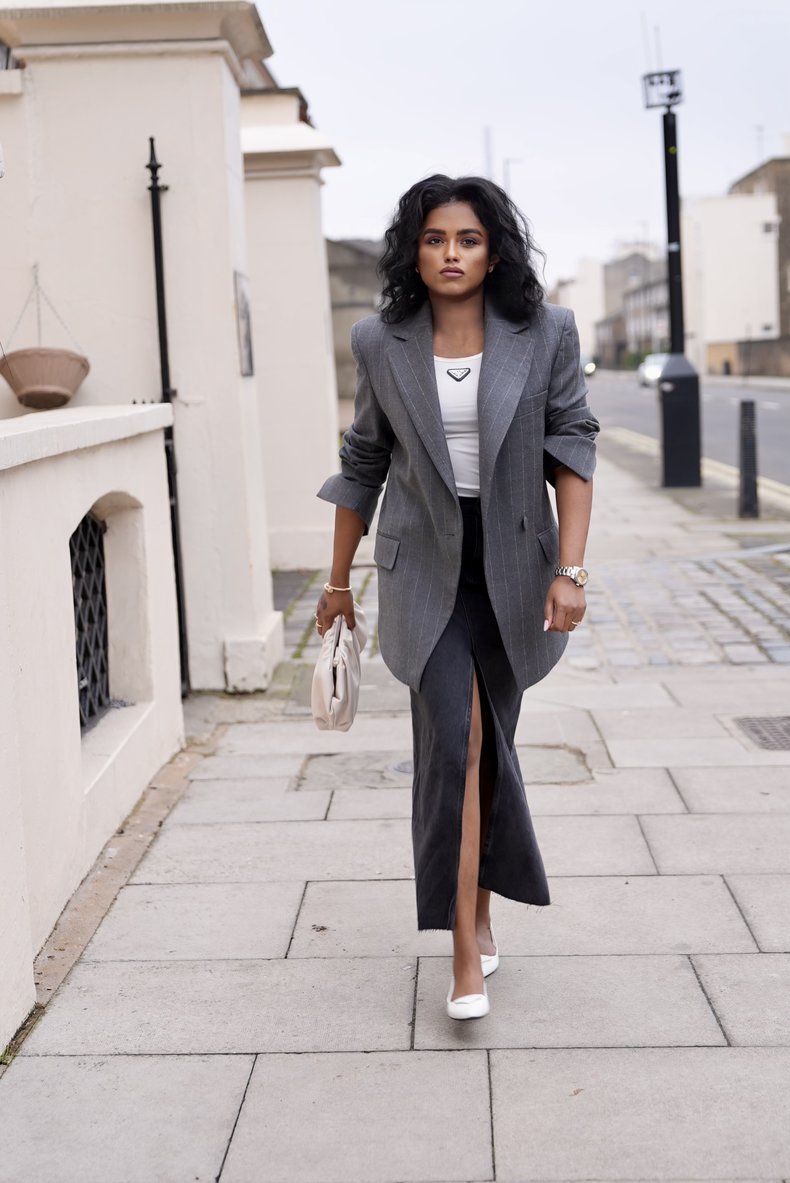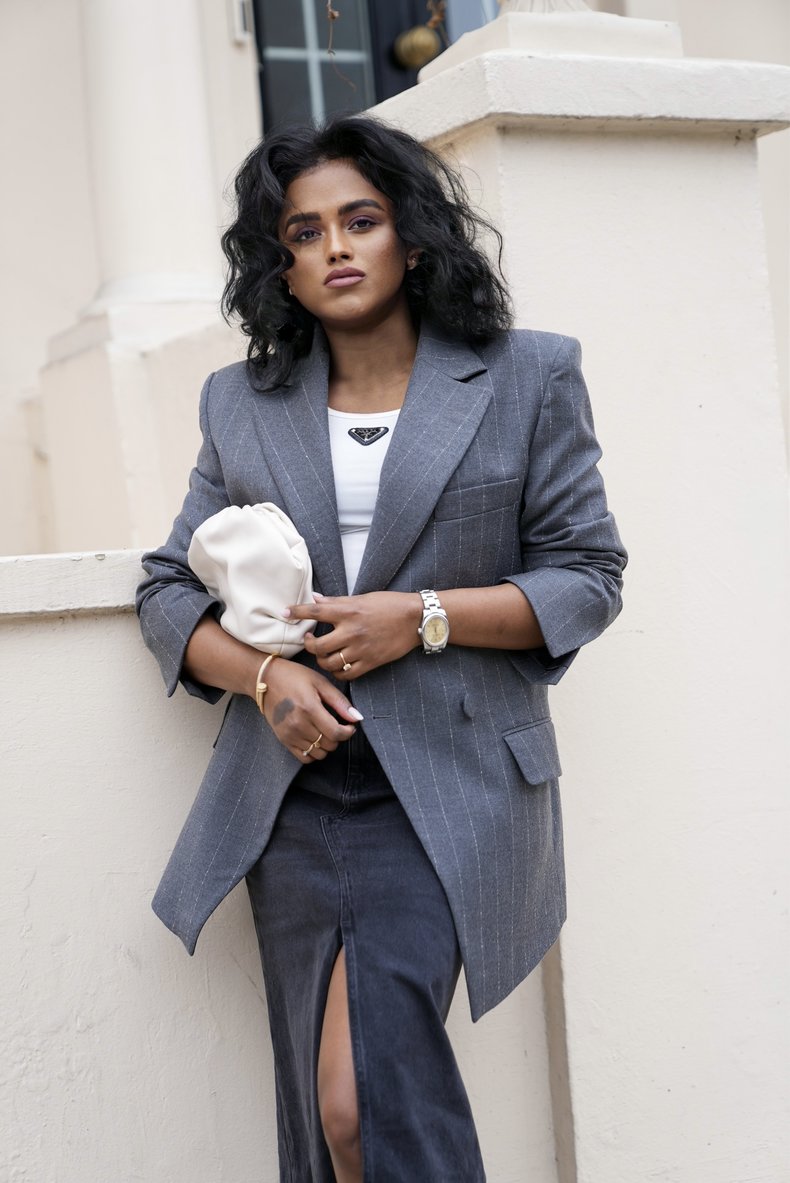 With an Oversized blazer
If the long skirt is in pencil style, it is all about balancing it out. Wear a tight top and throw on an oversized blazer to get those modern proportions. Not only will it keep you warm, but you will also be super LA chic in the streets.
With a Floor Length Coat
Why not wear two trends in one outfit? Full-length longline coats are so in right now, and Saint Laurent does the best of it. If you want to read more about THE COAT OF THE SEASON, you will get some great options available right now.
This is a look which will make you an elongated, taller version of yourself because we are working with all longline items. It is also a very warm outfit and paired with a maxi bag, it is a stunning, lady-like classic outfit for many occasions!
Knee Boots and Chunky Knits
Knee boots are perfect with long pencil-style skirts with a slit on the front, giving the knee boots a sneak peek. I would go for a heeled boot to add a few inches and then pair it with an oversized, chunky-looking turtleneck knitwear.
Yes, if you can check all those boxes for the knitwear, it is best. The turtleneck elongates the look and matches the longline you have on the bottom half with the top half of your body and an oversized chunky knit works for the proportion balance.