Zurich Lookbook - What I wore in Zurich - Spring 2023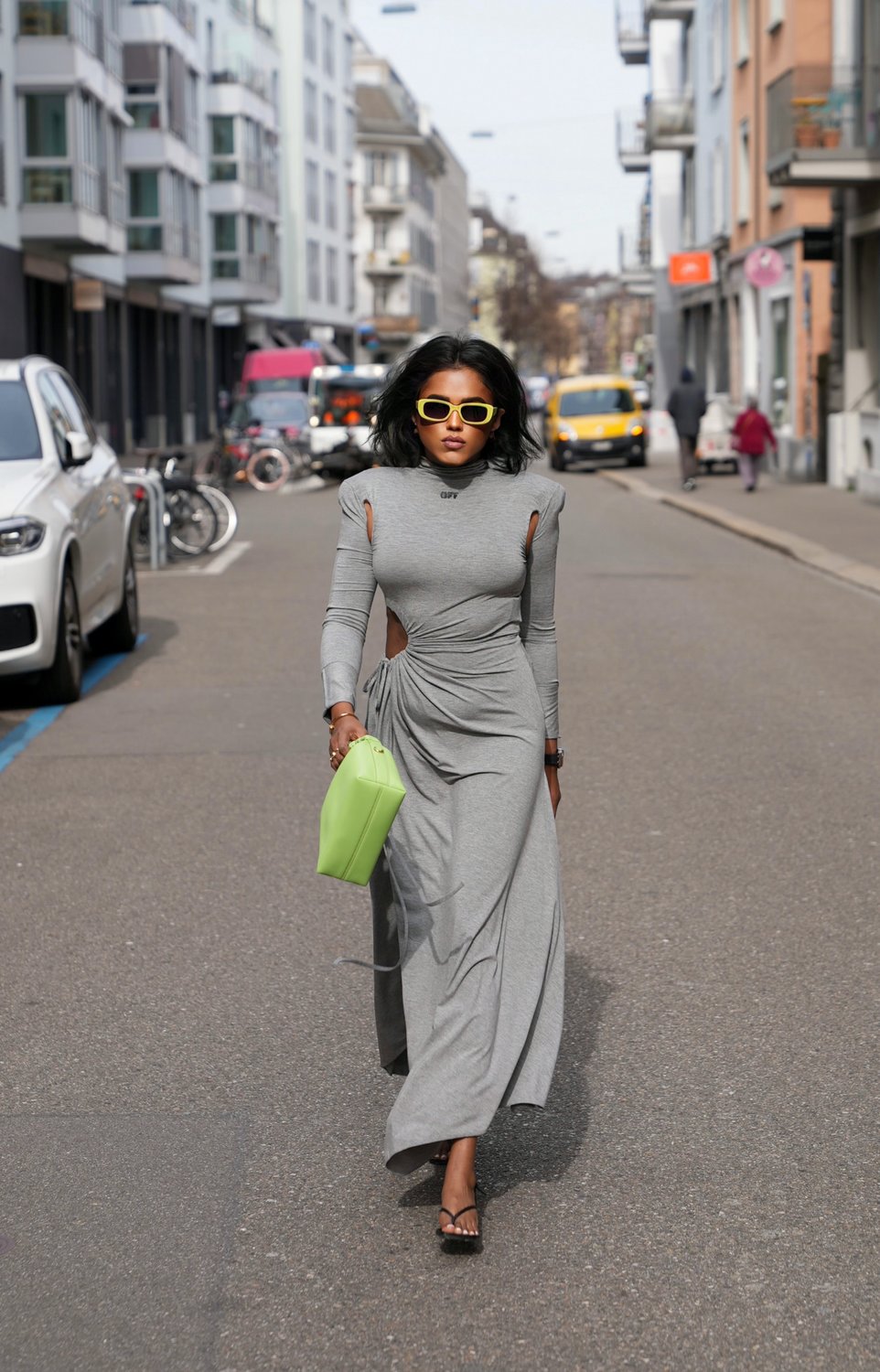 My experience of living in Switzerland in the past and visiting family over the years have taught me that Switzerland is a place that appreciates more muted tones and modest styles. A lot of it is about practicality and modesty. So when I pack for Zurich, I tend to lean more towards neutral tones but add a bit of colour through accessories.
Off White Dress with Colour Blocking Accessories
For a day full of errands to run in between work meetings, this outfit was perfect. I love Off-White for more muted locations as you can be stylish yet subtle. I added a couple of green accessories to give the outfit some brightness, and The Row sandals were perfect for all the walking I did.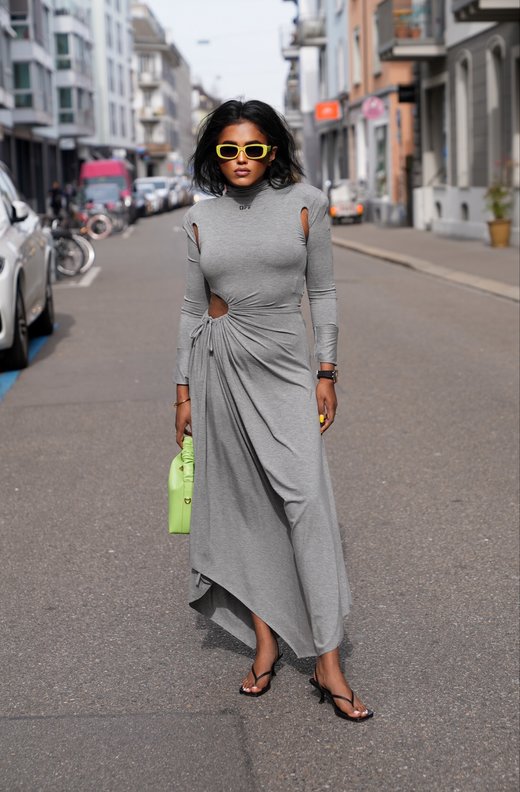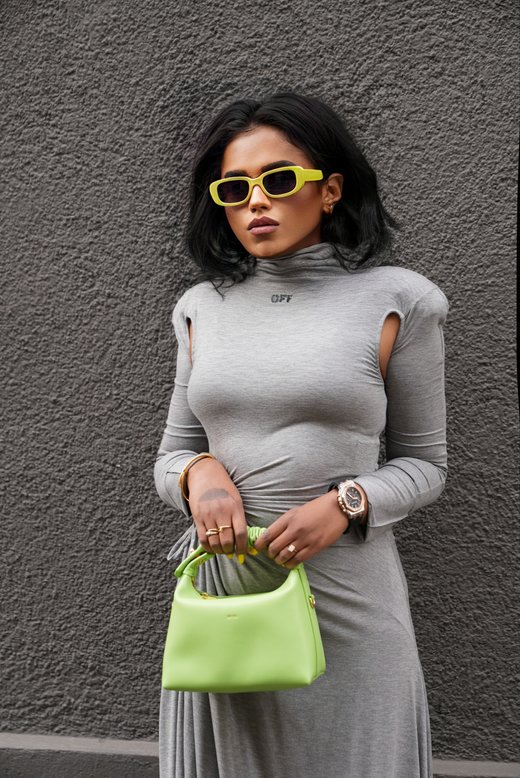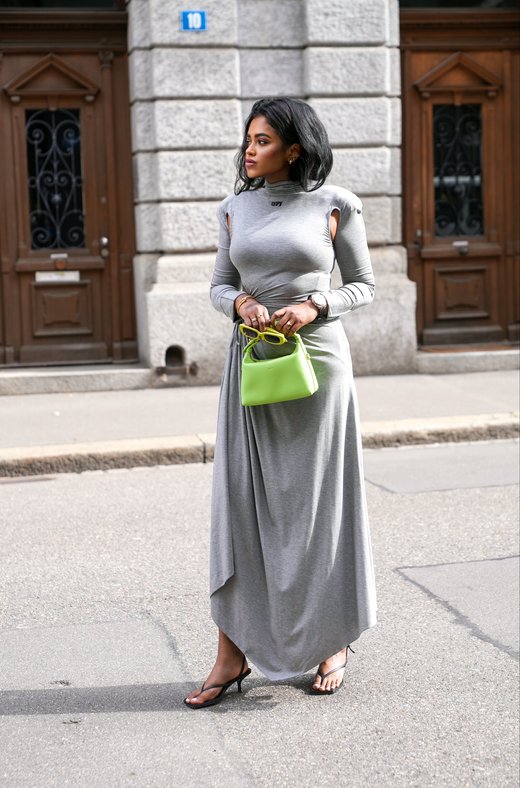 Work Outfit but comfy underneath
I had less than 3 hours of sleep but important work meetings in the morning, so this is my way of cheating on a work outfit. I wore a Toteme tank top and stirrup leggings to have that at-home cosy vibe before I threw on this The Frankie Shop blazer and the Jimmy Choo heels. Adde the Sunglasses as I needed it and Kelly is always a perfect classic for Zurich.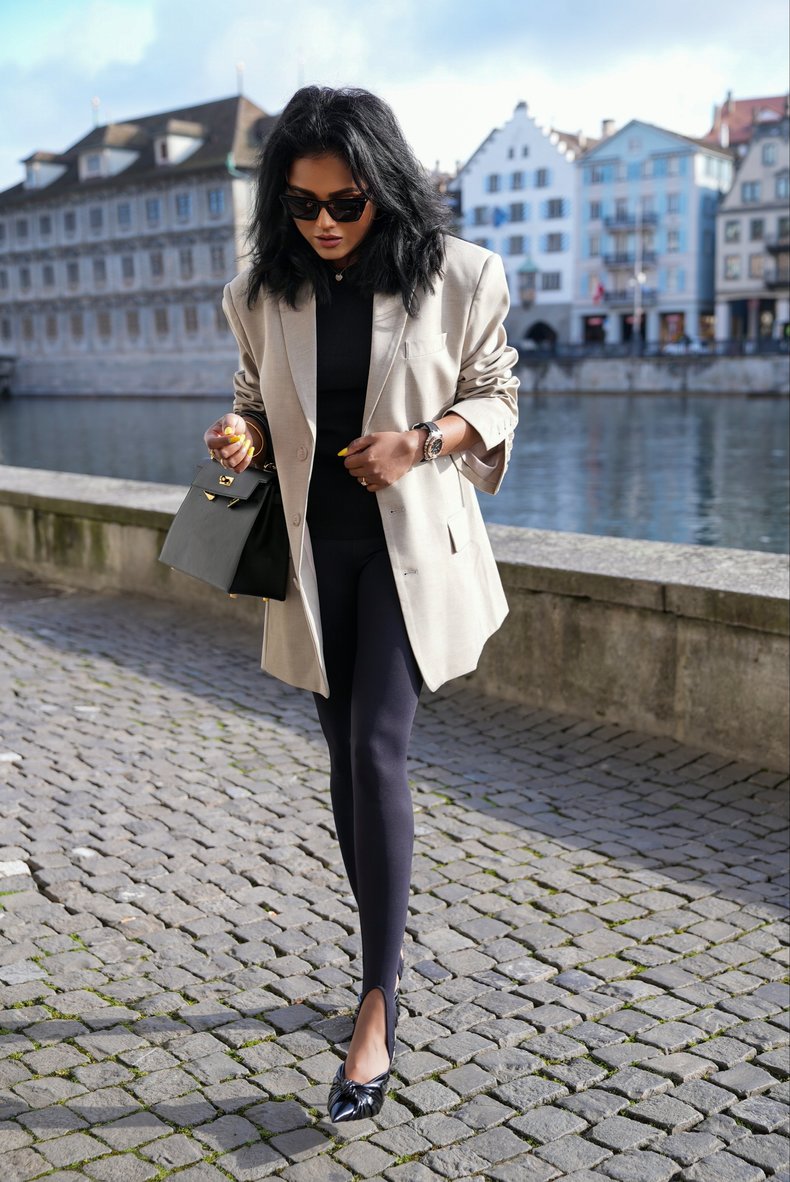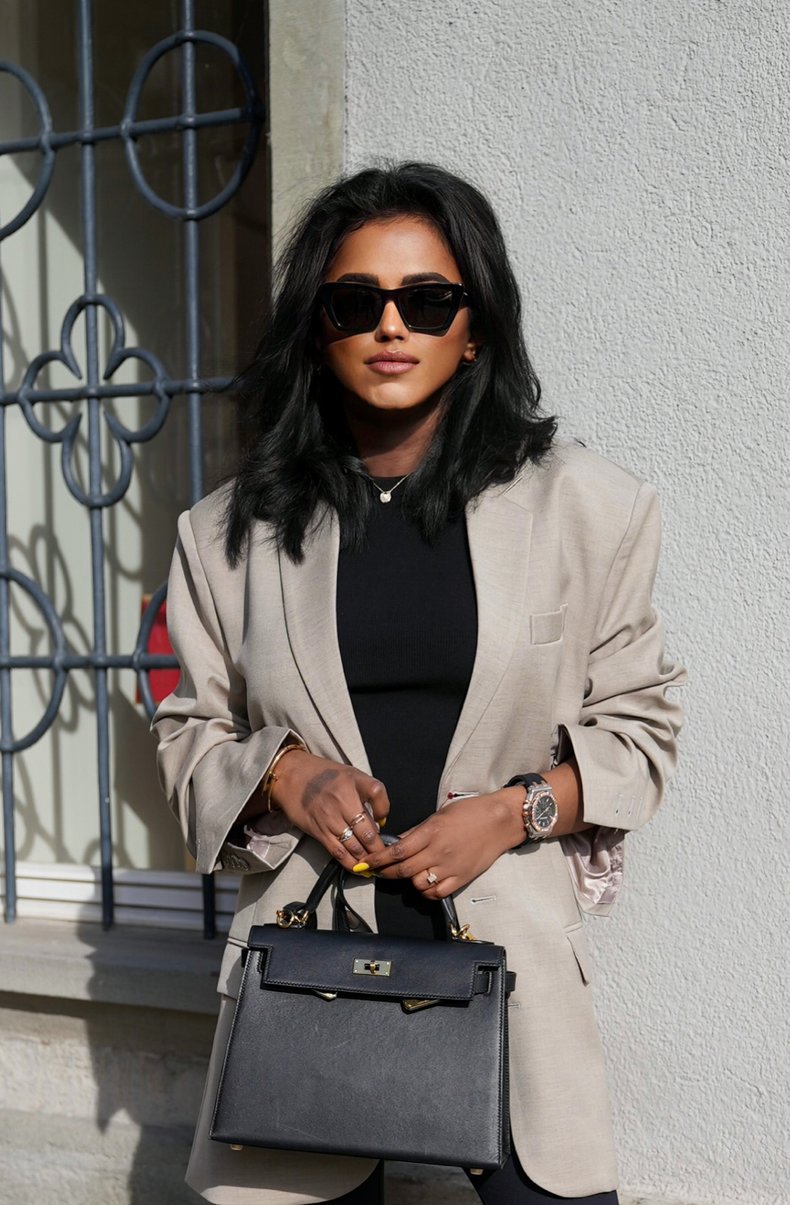 A Date Outfit
This dress from House of CB (linked below) was love at first sight, and I was so glad it matched perfectly with my The Frankie Shop Blazer like a match made in heaven. Added the Mach and Mach heel for a touch of glamour, and since I didn't take a lot of bags with me, mini Kelly volunteered for the job!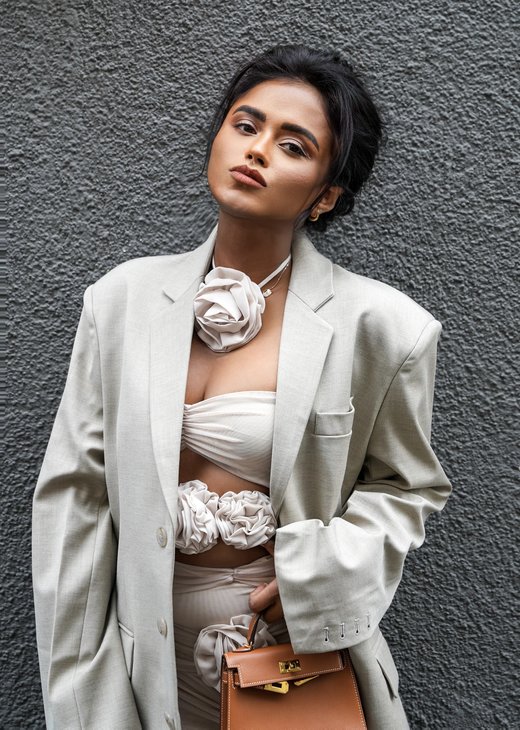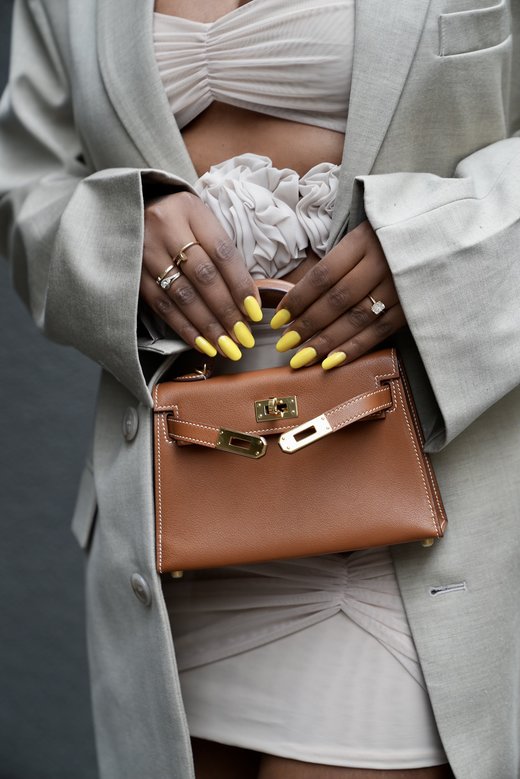 A family function at a rooftop restaurant
I wanted something that was elegant and classy but at the same time very muted to stay out of the spotlight as it was all about a celebration of a family member. A black dress is always so perfect and I paired it with my favourite accessories and wore a dark lip for the evening.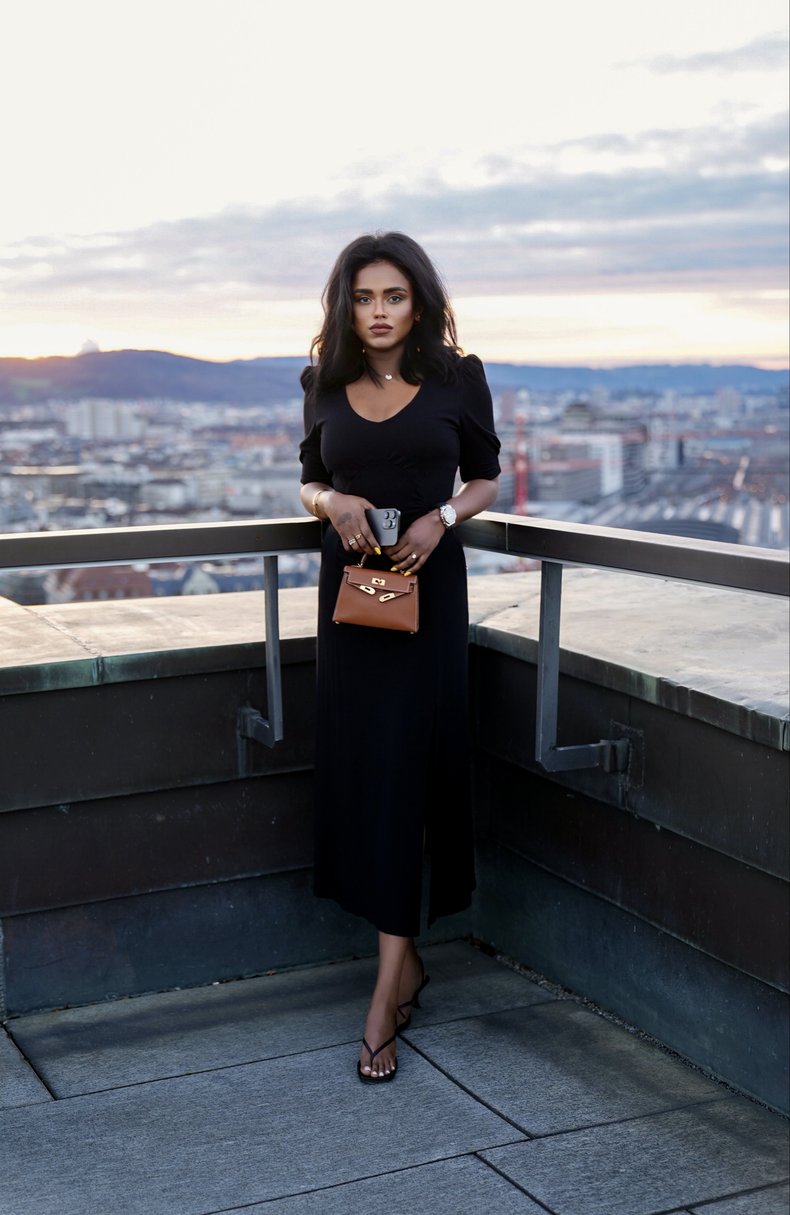 A Day Outfit with Character
By now, you can tell I love Off-White, so loved this mesh, transparent dress. But given it was a little chilly and the location was Zurich, I decided to pair it with some skorts and a black bralette and boots. The Prada bag was perfect for this look with the coat on, I loved how different this one was!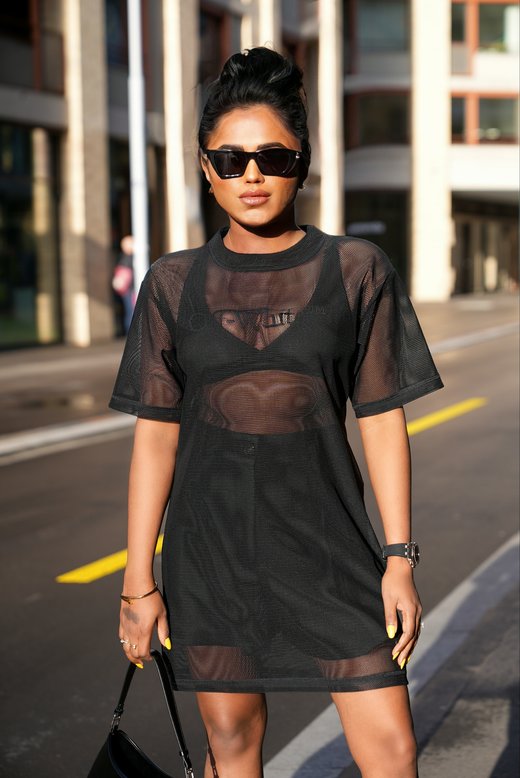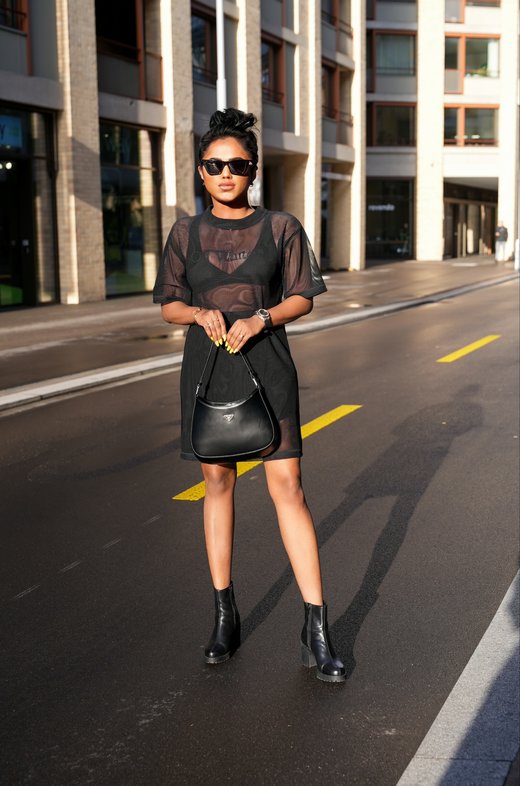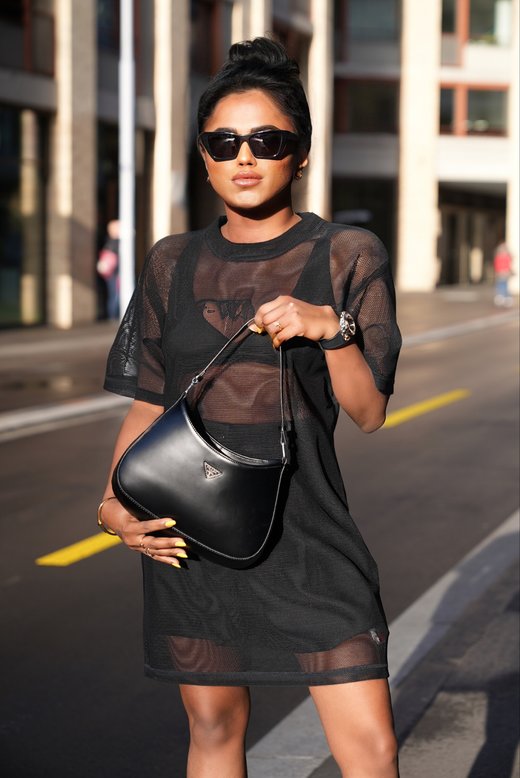 A Casual outfit for sightseeing
Though I have lived in Switzerland, I have hardly been to any of the tourist places. I wanted to change it this time around so we took a half day off and went to explore the city and the Zurich zoo. Sandro cardigan, jeans, Prada tank and my black Kelly which carried all my day's necessities.