Worth the hype? Fenty Beauty Lip Cream Lip Gloss Review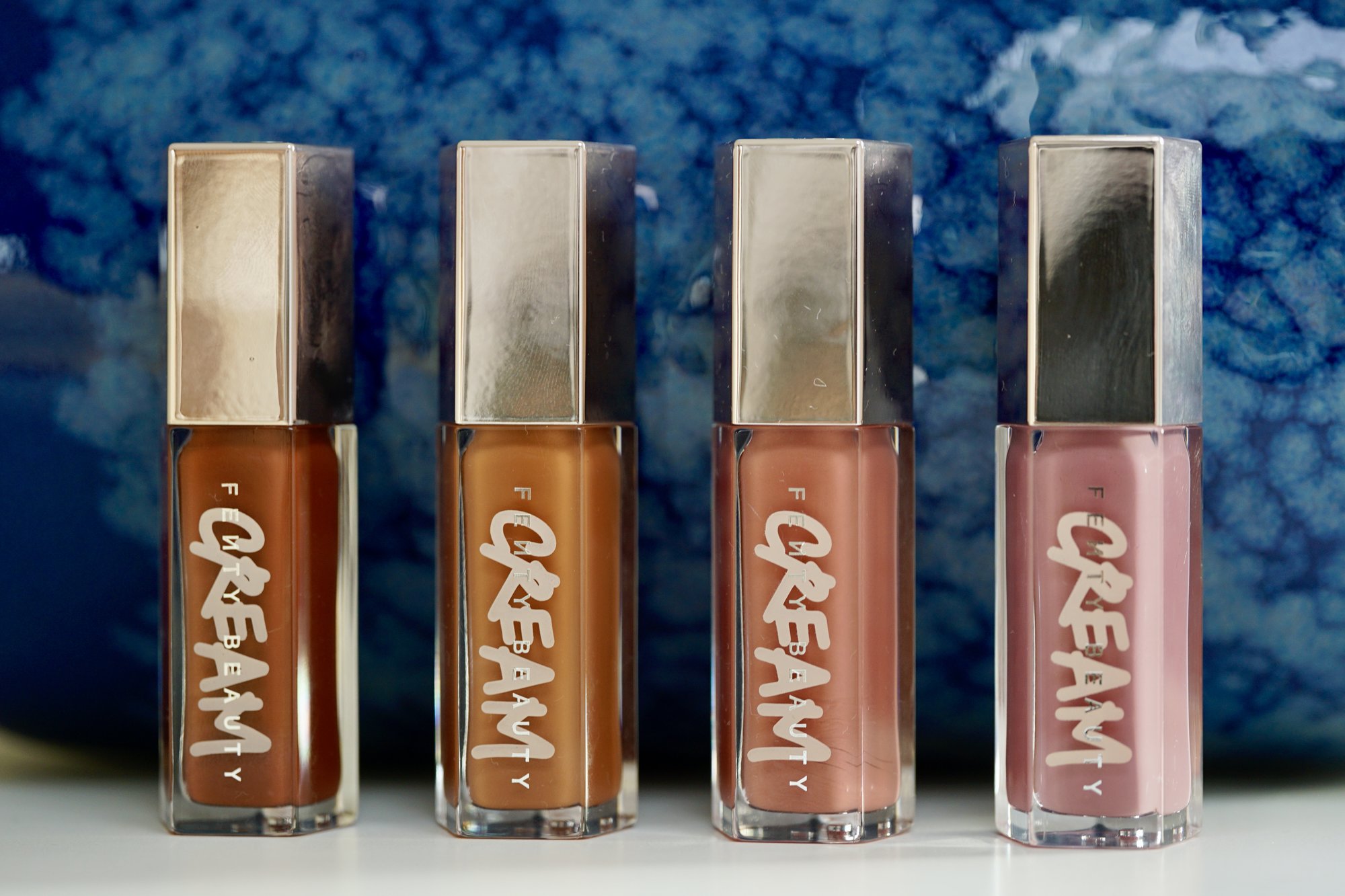 I have lost the number of times I saw these floating around on Instagram, tells, reviews, videos, pictures, so well done Fenty marketing team, I just had to try it!
So here is what Fenty Beauty claim these new cream lip glosses to be and here is what I think of them after using them over a couple of months.
Pure, creamy color and incredible shine. Lips are instantly smoother and more voluminous-looking.
With medium to full-coverage color—and zero shimmer.
Buildable full-intensity pigment
Brilliant shine
Non-sticky feel
XXL wand applies in just one swipe
Vitamin A to nourish lips
Light peach-vanilla scent
My first impression of the product was, lovely packaging! You can see the colour from outside so it is easy to choose what you want on busy mornings and made to last rough use. The outer packaging do scratch but that is to be expected I think and even after putting them through a lot and few months past, they are still looking nice enough to take out in front of anyone.
The actual product is what I would call a hybrid between a traditional lip gloss and a liquid lipstick. It has the creamy cross texture (no shimmer indeed) with some of the pigmentation of a liquid lipstick. They are shiny (not glittery or shimmery) but they reflect light so beautifully and very easy to fill in and create an enhanced lip look if you are in to that. I also thought it worked well with pretty much any lip liner (tested with Charlotte Tilbury, Mac, Bobbi Brown and Chanel lip liners) and the Gloss bomb colour had no issue just gliding on.
The texture is very smooth on the lips and feels like you are wearing a rich lip balm and gives you the effect of plump lips. It is not at all sticky and does have a very light scent but I only notice it within the first few seconds of putting it on and I feel quite indifferent about the scent.
The only downside is that they transfer a lot! On the days I wear it, I notice it on my coffee mugs, water bottles, and even sometimes on my shirt if I am wearing a white shirt etc. So I find myself re-applying after every meal or after my coffee. Now, I would usually mind that and that itself would be good enough for me to love it, but, I love the colours, specially how they suit every skin colour, the creamy texture and the way they make your smile brighter.
So while I would love to see a version which is a little less transferable, I think Fenty Beauty team has done really well with this one!