The Working Girl - Style Edit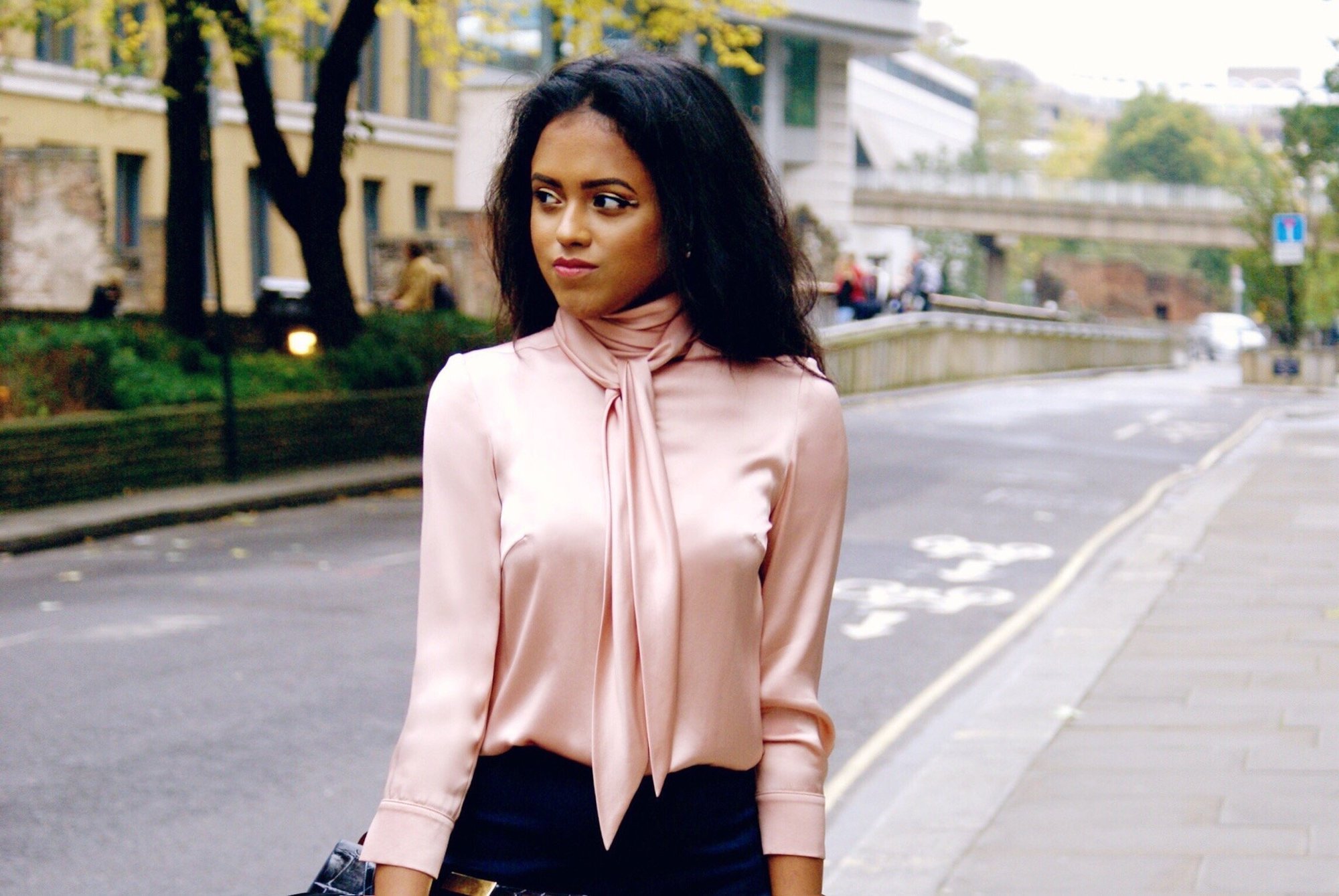 The working girl style in a nutshell - She wears a sharp suit with a crisp white shirt. Her heels are classic and comfortable. But she changes to her flats for the commute or if she is going out in the evening. She wears a leather strap watch and no earrings.
A timeless tote carries all her belongings in style. A well-made wallet, a pen that makes writing a joy, and her diary she gets every year from Smythson are always in her tote. She is not afraid of wearing glasses. In fact, she thinks it is sexy. She wears it as a piece of jewelry and smart she always is.
Sometimes she goes out in the evening and she is ready for it if the evening calls out for a date. She has a flat clutch, a red lipstick and her favorite perfume in her bag, so she transforms – La dame sexy dans la ville!
In 2017, a lot of us are working girls. We have early starts followed by a commute to work, 8 – 9 hours of brain power releases and another commute home. I have been through this journey for long enough to know that every single aspect of life matters when you have so little time to look after yourself. A well-put together wardrobe is one of those things that used to make my mornings better, I start the day with a feeling of confidence, feeling empowered and my goodness, don't I know the power of those feelings when you want to achieve your career goals and shine sharp from the crowd.
This is why I think the key pieces of the working wardrobe is essential. I used the wardrobe, however, these are the general things in your life that add a touch of luxuriousness and robustness into the working life. They represent style, quality, elegance and most importantly, a reminder of how hard you have worked to be where you are. It is a pat on the back for the hard working modern lady and a subtle way to experience her growth as she gets on with her busy day.