When Buying the season's jumper Dress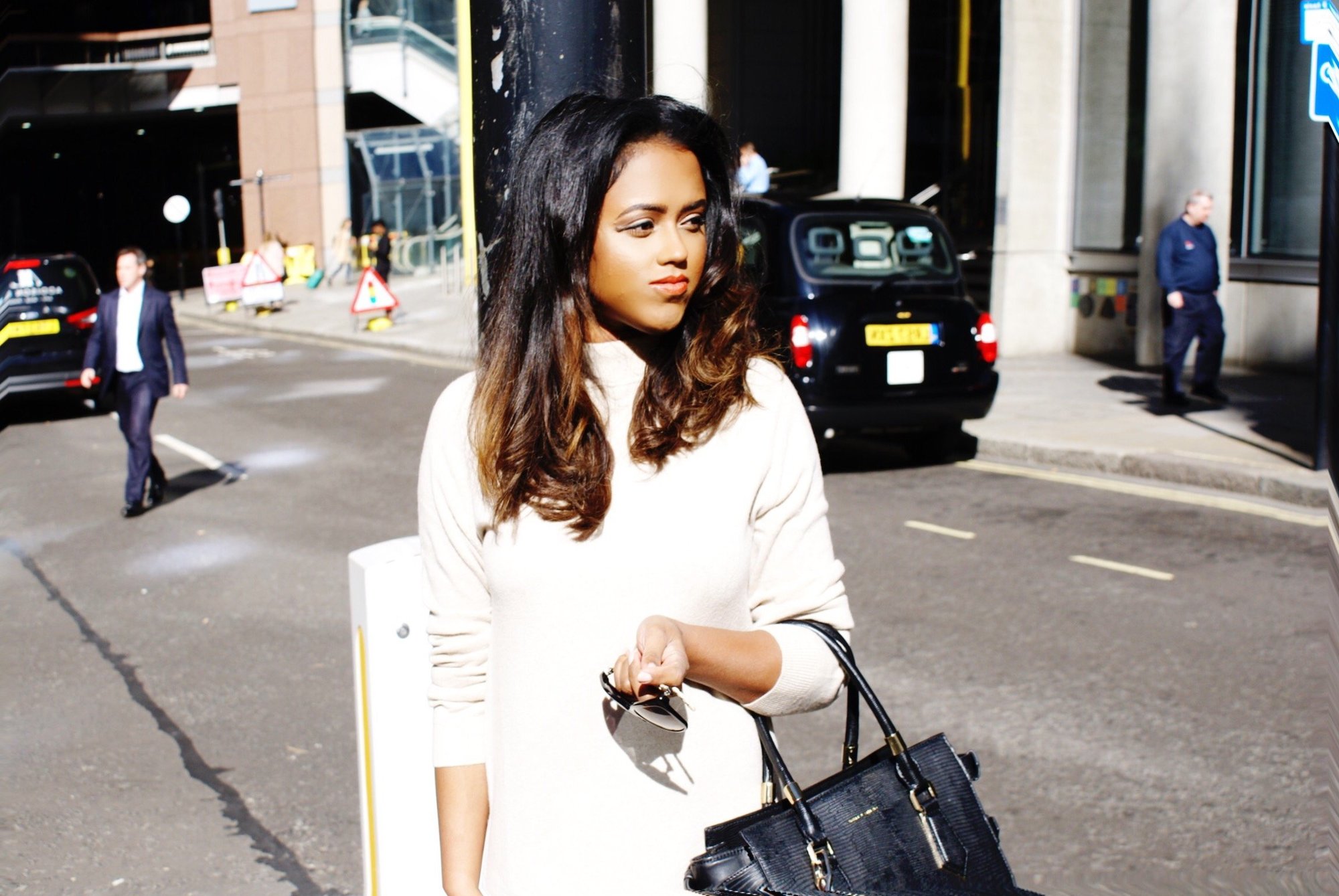 A jumper dress is a wardrobe staple for the Autumn Winter. Whether you buy your's short or long, oversized fit or figure-hugging, there are a few key points I always check when I buy mine.
Winter is the season to be warm and cozy. So at best, I opt for a wool and cashmere mix. If not, something that has at least 50% wool. Not only this combination will last a few years, it will also be soft against the body and keep me warm when the temperature starts to drop.
As fun as a colourful, a statement jumper dress can look, I am aware that the more character it has, the less number of times it will actually get worn. So for something fun and trendy, I look for relatively inexpensive options. But when it comes to the jumper dress that is a classic winter piece, I love the neutral colour palette. Buying it in grey, camel, black or white means I can style it up so many different ways, making sure it actually get worn during the whole season.
The devil is indeed in the details and this is where I become characteristically fussy. So to speak, I look into the end hems and the wrists of the dress, as they are the places to go out of shape first due to the elasticity and use. So if they are ribbed and compact, they will stand the test of the time. I also look quite close into the neck to also make sure, the fabric is ribbed in gathering, so it will last a number of trying.