What to wear in summer for Geneva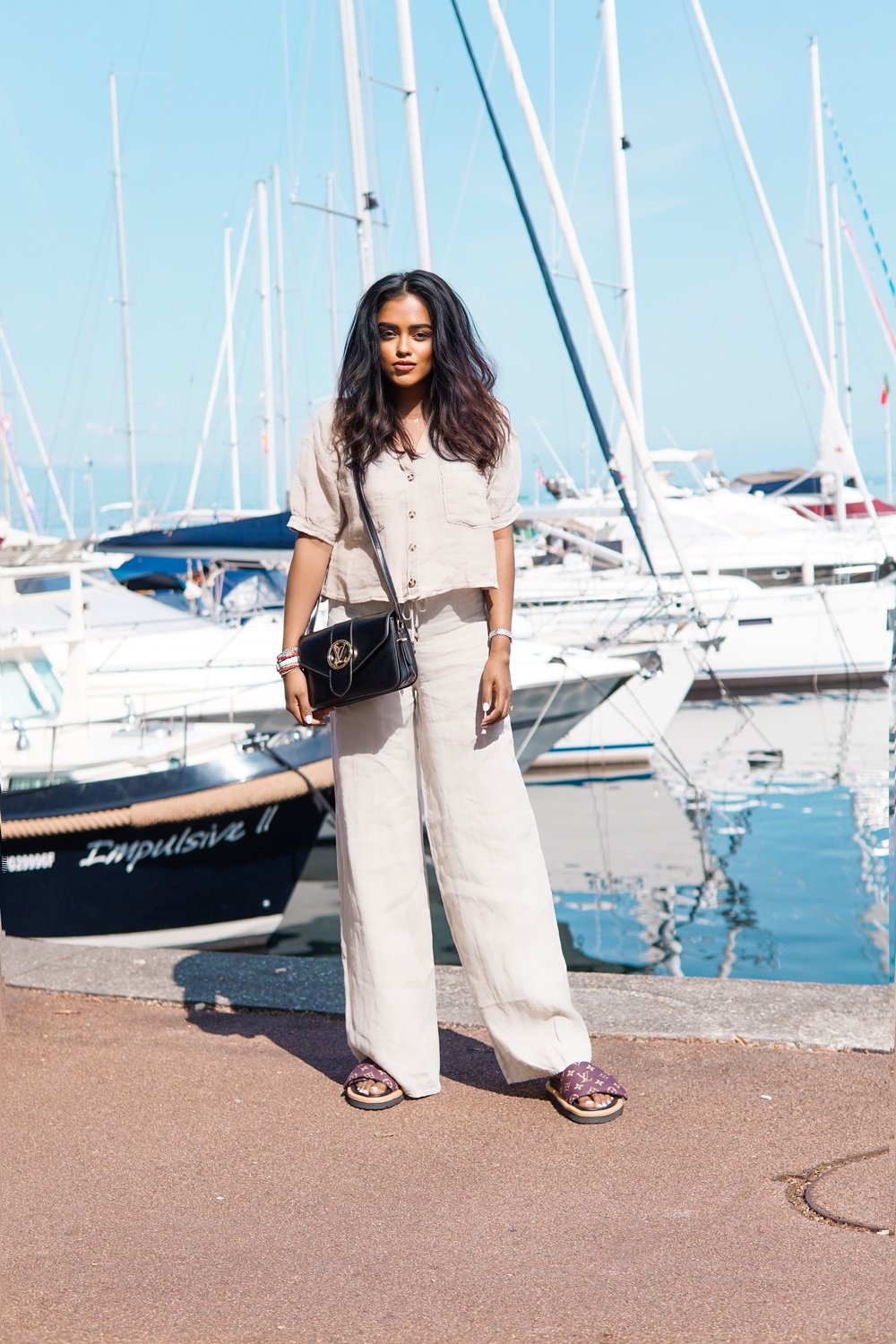 Switzerland isn't Europe's number one fashion destination but every country has its own distinct style and way of dressing that is seemed as stylish!
Like most Scandinavian countries minimalism and simplicity are adored here! When comparing the fashion extravagance and importance of being stylish there is definitely more emphasis on comfortability and versatility in Switzerland. In places like Milan and Paris, the world-renowned fashion destinations' style is expressed through bolder statement pieces, more visible designers.
Geneva is the perfect city destination for relaxing and I love the way minimalism can be made to look cool and edgy in small Swiss cities like Geneva. This is the ideal destination to express your own personal style in a new environment. I adore making new items of clothing on holidays with me and experimenting with things I haven't had a chance to wear before whilst still being able to adapt to my surroundings. A 'fashionable' person in Geneva would wear a monochrome casual jean outfit paired with a very expensive watch, it's a very common dress style especially in cities that show off that a person is stylish without being flashy. For the ladies a delicate cardigan and jean look often end up being paired with a designer pair of sunglasses or an expensive piece of jewellery, always remaining very delicate and subtle.
People in Geneva and Scandinavian countries overall enjoy neutral colours and wearing all black in the summer isn't something frowned upon - more like the opposite! You can read my previous blog post to find some inspiration on how to style all-black outfits in new ways in the summer.
My take on remaking respect to cultural differences in fashion style and dress sense in different cities is that I like to pay attention to my surroundings and admire how people like to dress. Dressing for a Geneva summer whilst staying true to my own style is by keeping to neutral colours but adding a pop of colour with either a bright bag or a bright colour top but making sure the rest of my outfit is very subtle and minimal. I adore my designer pieces but in Switzerland logos are very rare to see! People enjoy designers without flashy logos - in some ways the Swiss-style can be seen as not trying to draw too much attention to yourself. This is why I would say comfortability for everyday life is more important here than looking chic and stylish. For my Geneva city summer outfit, I went for adding some Louis Vuitton pillow mules which are the best summer sandals when looking for ultimate comfort - heels are a rarity in Geneva. You can read more about The Most Stylish Summer Sandalis in my previous blog post https://www.sachini.co.uk/the-most-stylish-summer-sandals-to-wear-this-season/in
To finish the outfit off, I added a casual, slightly oversized Black Celine men's shirt to give my outfit that cool and edgy look.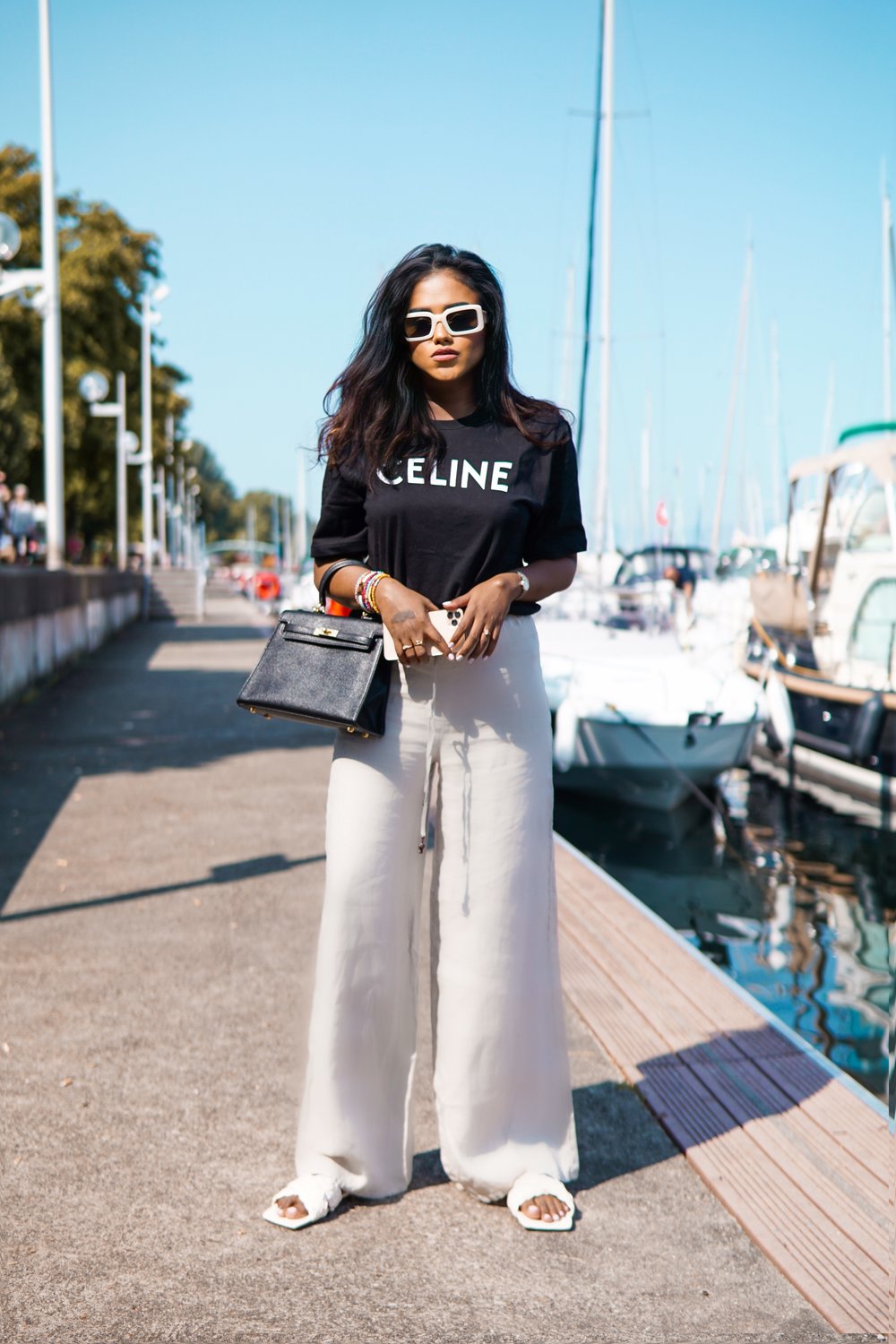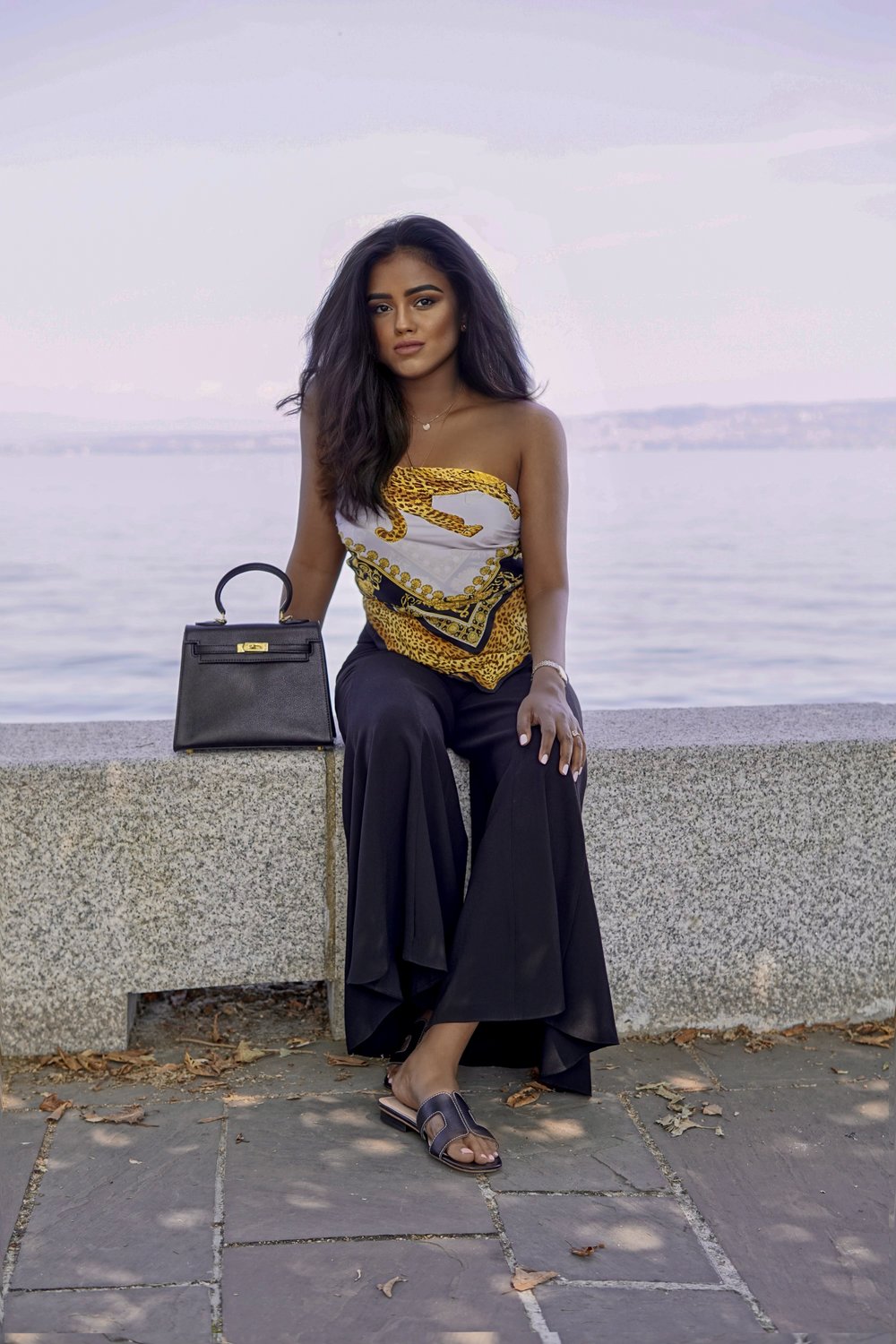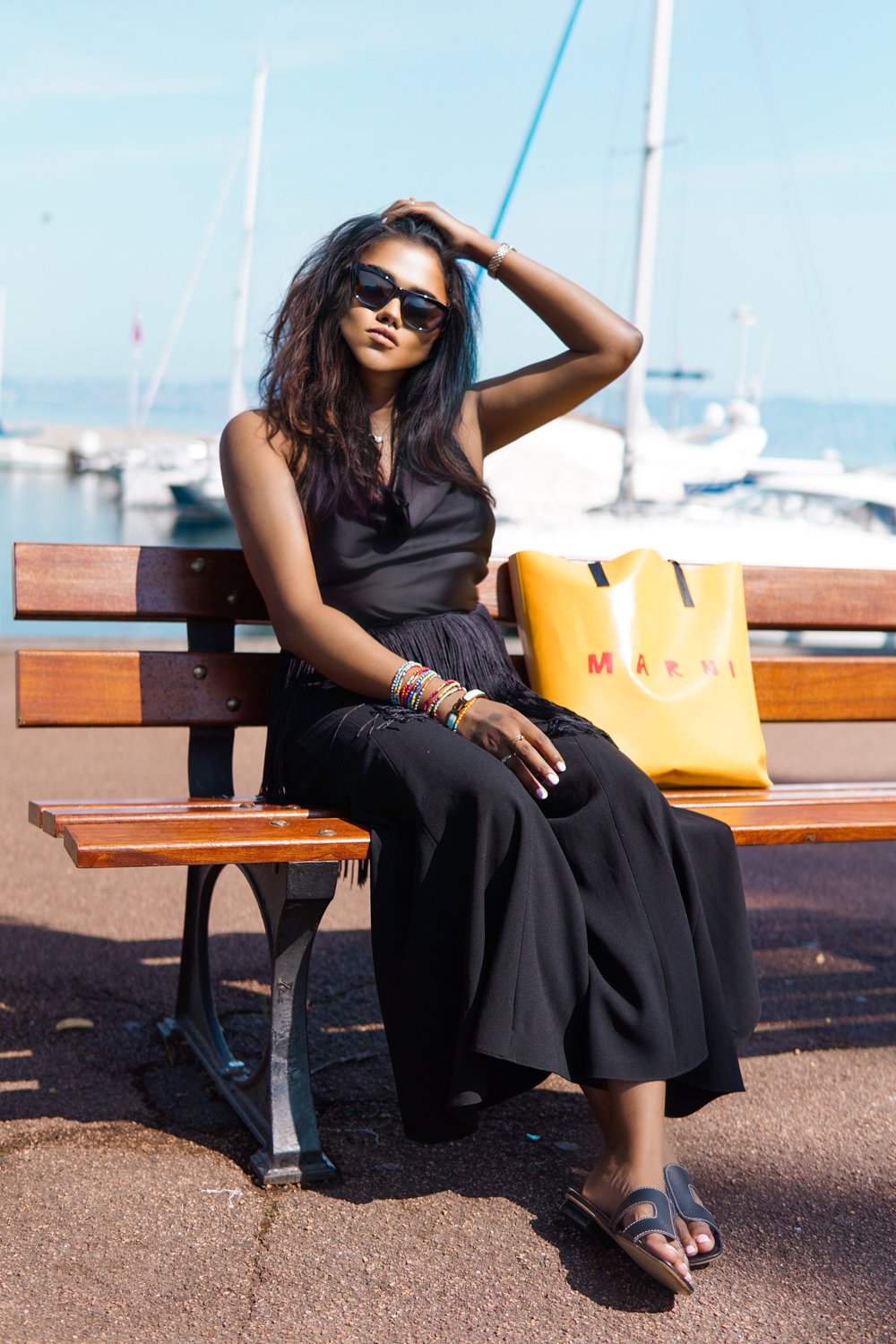 Have you managed to go abroad this year? And what amazing city did you get to discover this summer and explore their fashion culture?
Written by: Adela Makowska
Directed by: Sachini Dilanka