What to pack for a Holiday in Santorini?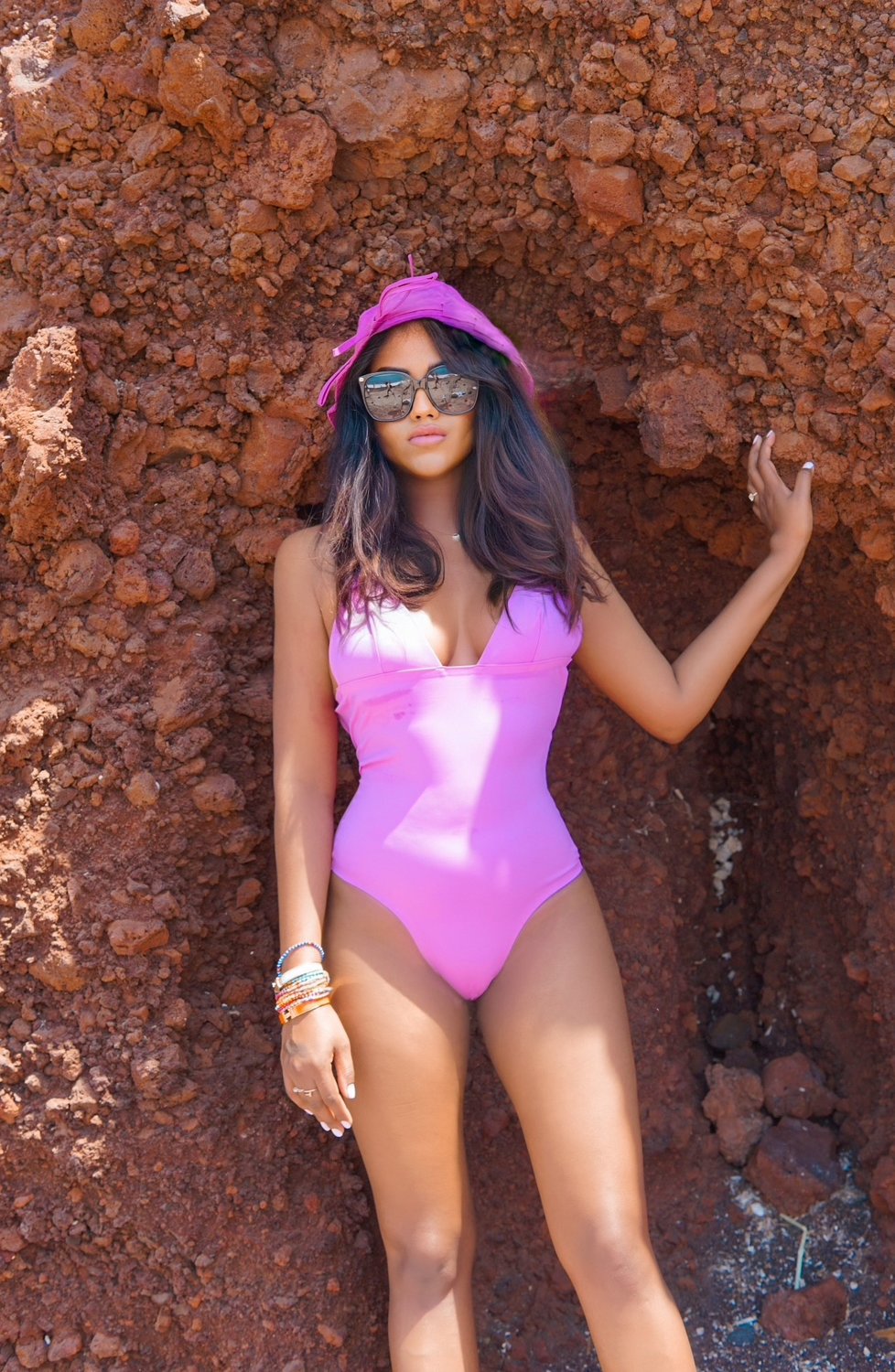 Santorini is visited every year for its undefeated sunsets, Cycladic houses and is known to be one of the most romantic places in the world. The go-to spot for honeymooners, newlyweds the air transcends with romance but it's not exclusively a place for couples. The small island is still full of solo travelers, families so don't put away traveling here if you don't fit the above criteria, Greece welcomes anyone with open arms.
A beach holiday destination naturally calls for the essentials such as bikinis, light sundresses, flip flops. However, amidst its minimalism, Greece is all about the minimalist-maximalist mix of styles. The unique architecture of predominantly white and blue buildings is a great canvas to mix up your summer wardrobe. This is your guide on how to pack for a fashionable holiday in Santorini.
WHAT COLOURS TO TAKE WITH YOU?
The Santorini stone cave hours with ocean blue domes that overshadow the breathtaking beauty of the idyllic Greek island create a beautiful canvas for you to experiment with the colors of clothing you can take with you to this holiday destination. The dominant colors on this paradisal island are blue from the sky and ocean surrounding this small pocket of paradise and a plethora of white from the architecture.
You can confidently pack. Range of bright colors with you to Santorini but nothing beats a bright orange or pink on the streets on Santorini. In the small town of Oia, the most touristy area a vibrant emerald green will often be before your eyes. This season's designers that have pioneered the pop of color trend have been Hermes for their bright orange bag or Valentino if you want to dive into the bright pink gems such as their silk shirt.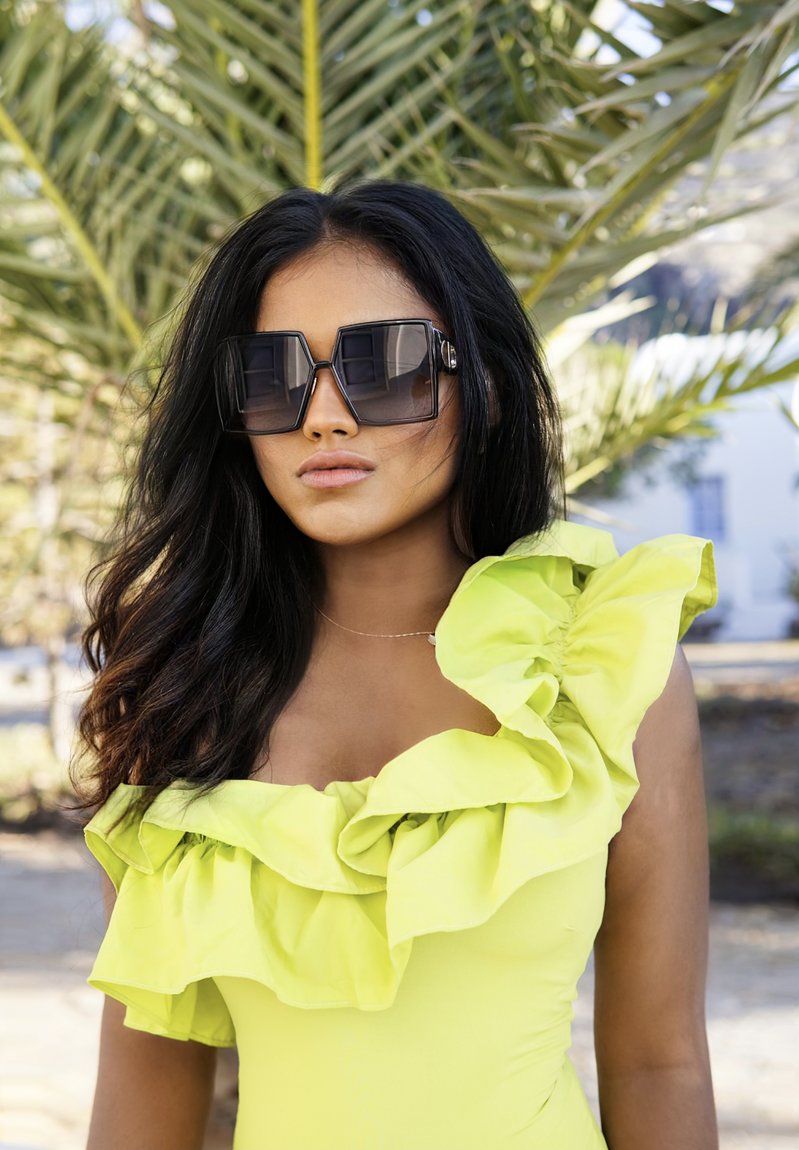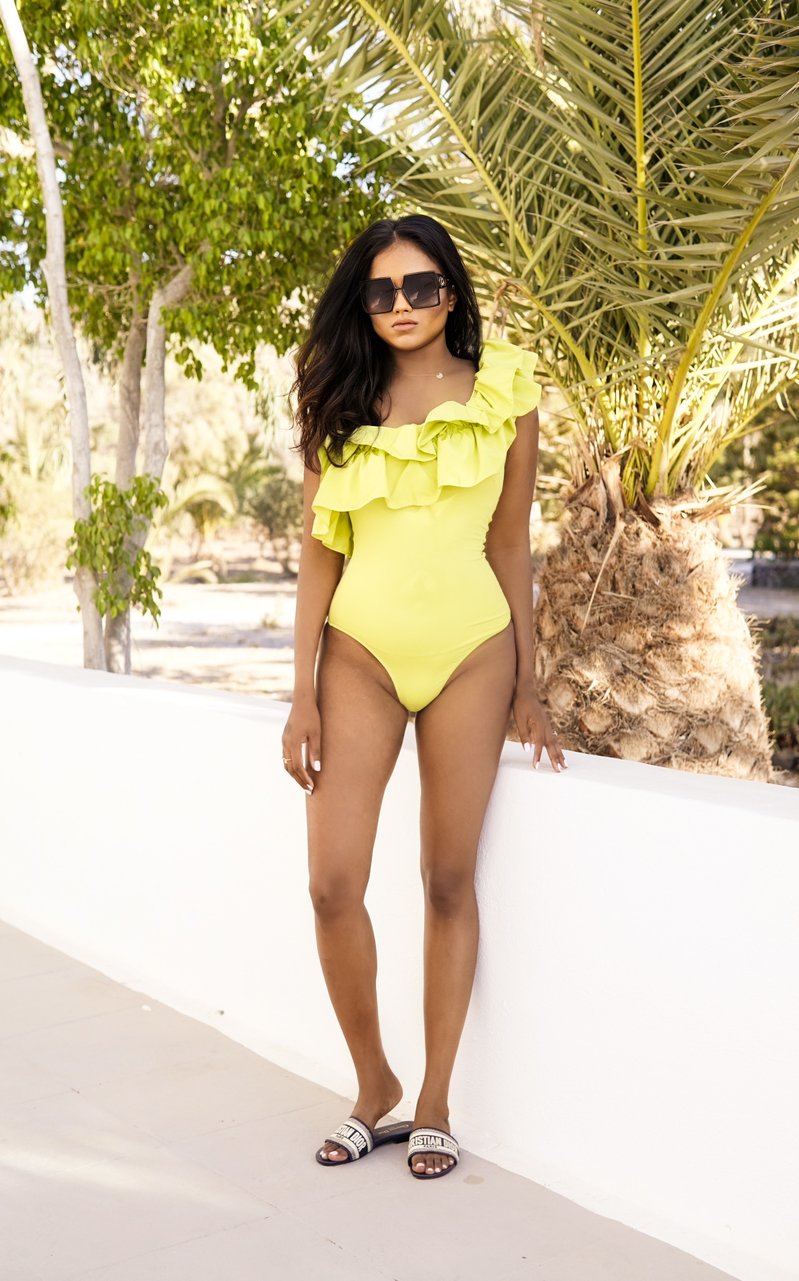 As a small island in a hot country, many people forget how windy a small isolated island can be. With this comes the fact that with the strong wind it's easy to forget how strong the sun is because the wind makes it feel less warm. Sun protection is essential both by packing sunscreen, shade is limited as all the buildings are small and short and all the uphill pathways are always in the sun. The best way to protect yourself from the sun is by packing a stylish hat that can easily look fashionable with your daytime outfits such as the trendy Jacquemus bucket hat or the Dior Sun visor to keep your face protected. Both options are very chic yet to do a job as well with keeping your face out of the sun.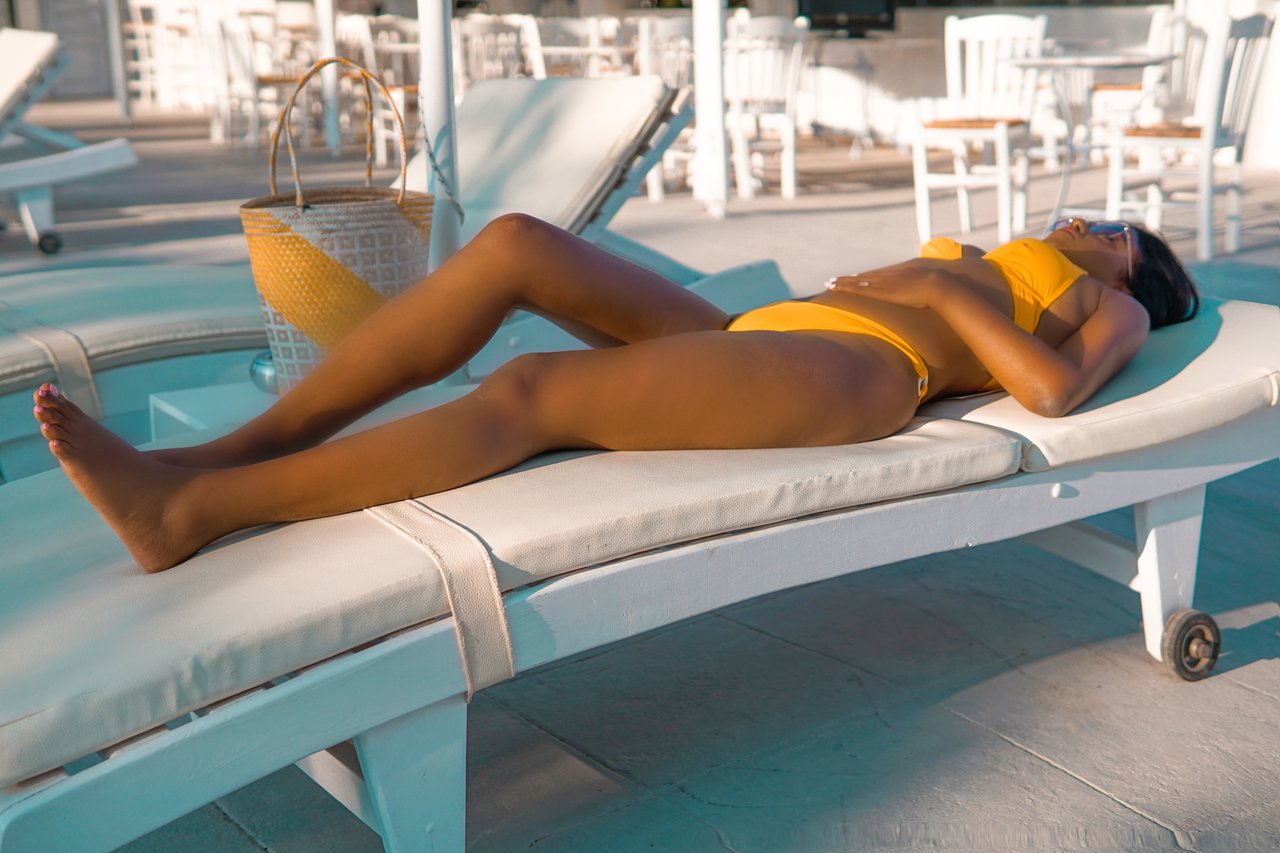 Santorini is not a flat island. The temptation to wear thin sandals and flip-flops is there but unfortunately if you are planning to walk around and hike around the island your feet will suffer. On an average day even if you are just planning a beach day and you feel as though all you need is a slip-on sandal, the journey there and back will involve a climb both up and down. It is vital to pack the most comfy and stylish trainers that you can pair with some long and colorful socks.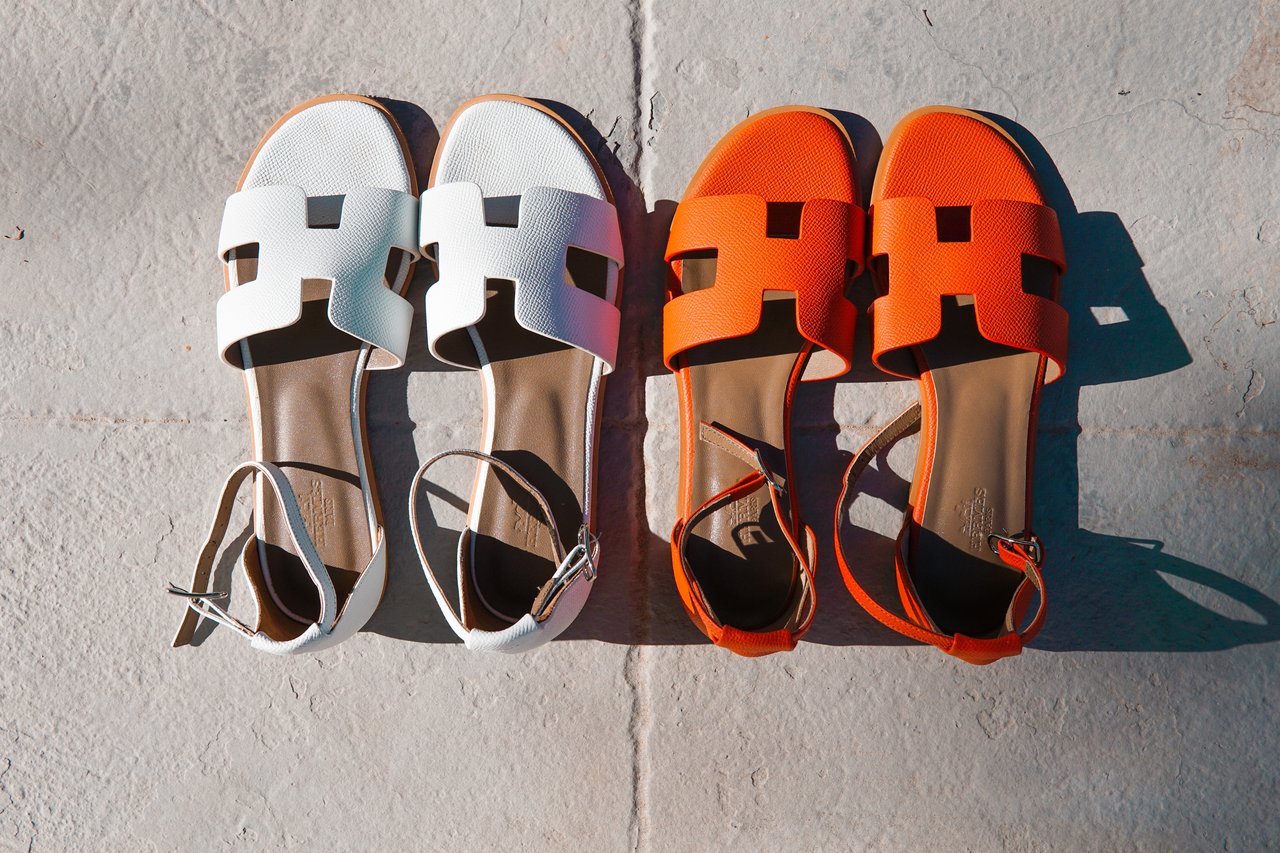 Santorini is the go-to spot for a romantic getaway and there is nothing better than a sunset date night - in Santorini. It truly can't get more perfect than that, Greece is the little pocket of paradise in this world. Especially coming from the bust city of London, getting away from the hustle and bustle of the city I love dressing up for a date night abroad where I can appreciate the ethereal views of evening skies and the calming ocean.
The most flattering and classic date night outfit is a little slimy white or black dress that extenuates your fresh tan. Nensi Dojaka a designer that began to shape her label in London College of Fashion now known to create some of the most complimenting evenings dresses for some evening drinks with some friends. Another essential is an unbeatable dress from Outdazl that you can pair and mix with some vibrant colors such as a handbag or sunglasses to add that pop of color whilst watching the sun go down.
If you are looking for something more elegant and chic, a Lily Silk slip dress is the best on the market this year when in need of a slip dress for your holiday.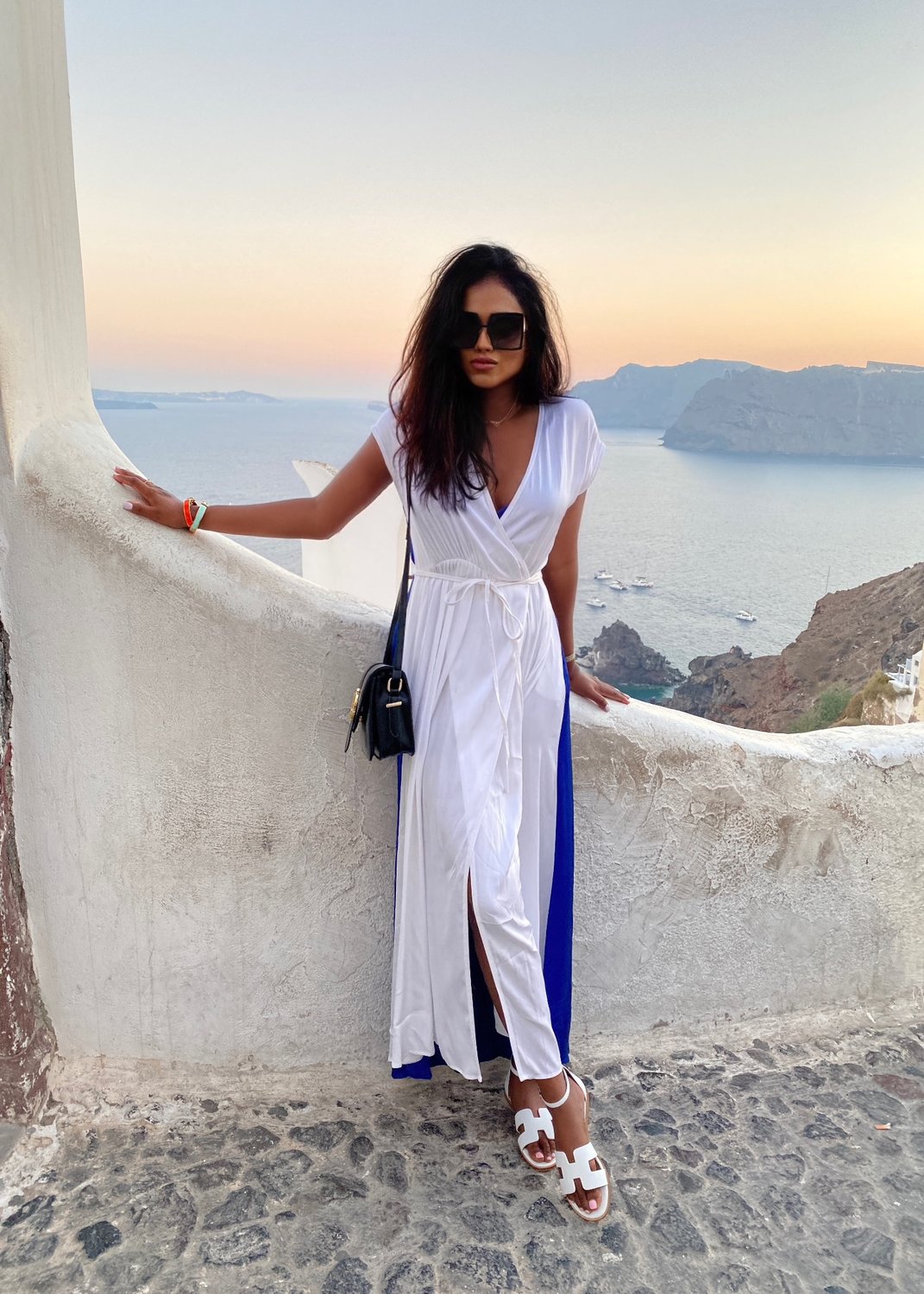 Have you visited Santorini before? If you have any recommendations for places to visit, I'd love to hear them.
Written by: Adela Makowska
Directed by: Sachini Dilanka