What I Wore to London Fashion Week Sep 21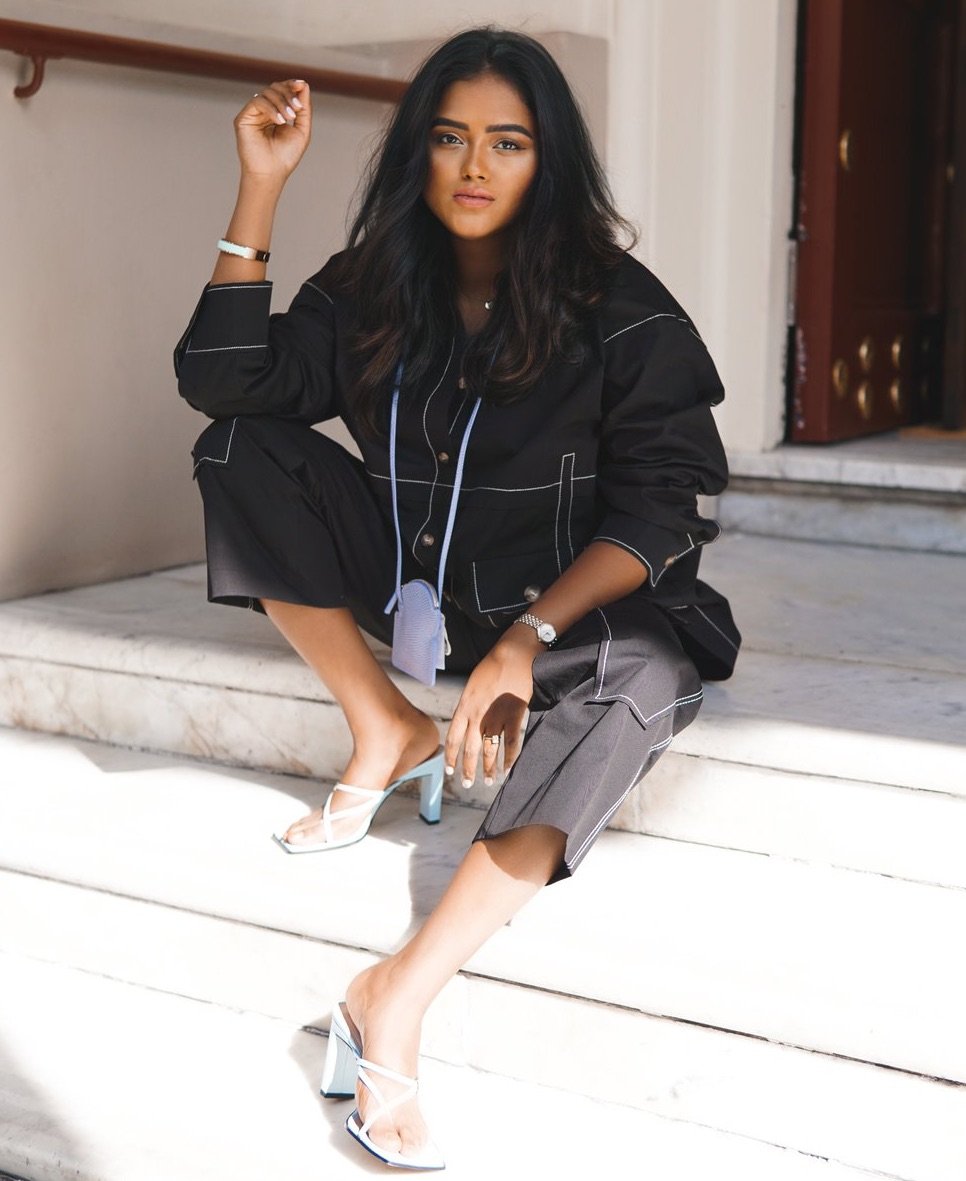 One of the most anticipated times of the year in the fashion world is upon us and oh what an exciting time it is! Over the last year the fashion capitals: New York, Paris, London and Milan had to adapt and virtualise their fashion shows, so this year with the return with in person shows everyone has been itching to attend… And the culmination to this time of the year has been BIG. London Fashion Week has come about in full swing and being able to experience the fashion shows in person once again has been a truly magnificent experience one that I cherish more than ever after the past two pandemic years. This years excitement for London fashion week has been immense and I have been in awe of all the creative talent and thoughtfulness I've seen on the runways as well as on the streets of London throughout the week. Fashion Weeks symbolise so much more than just a feature of the hottest designers new collection - it's a window into the creative minds of the best in the industry that transcends from the designers to the attendees of the shows themselves. Fashion Weeks draw in creatives from all corners of the world and each season they amaze me with the fresh perspectives they bring with them.
Our wardrobes are transitioning and we're out with the slip dresses and in with the blazers… I started London Fashion Week with a look that looks chic on every occasion and is ideal for the transitional Autumn season. The Prada boots add the essential edge to the look which stands out in the crowds of London Fashion Week events.
The blazer is a Saint and Sofia piece, a go-to brand for understated luxury and quality products - the best for everyday staples that are timeless and trendy. A Bottega Veneta bag to finish off the look.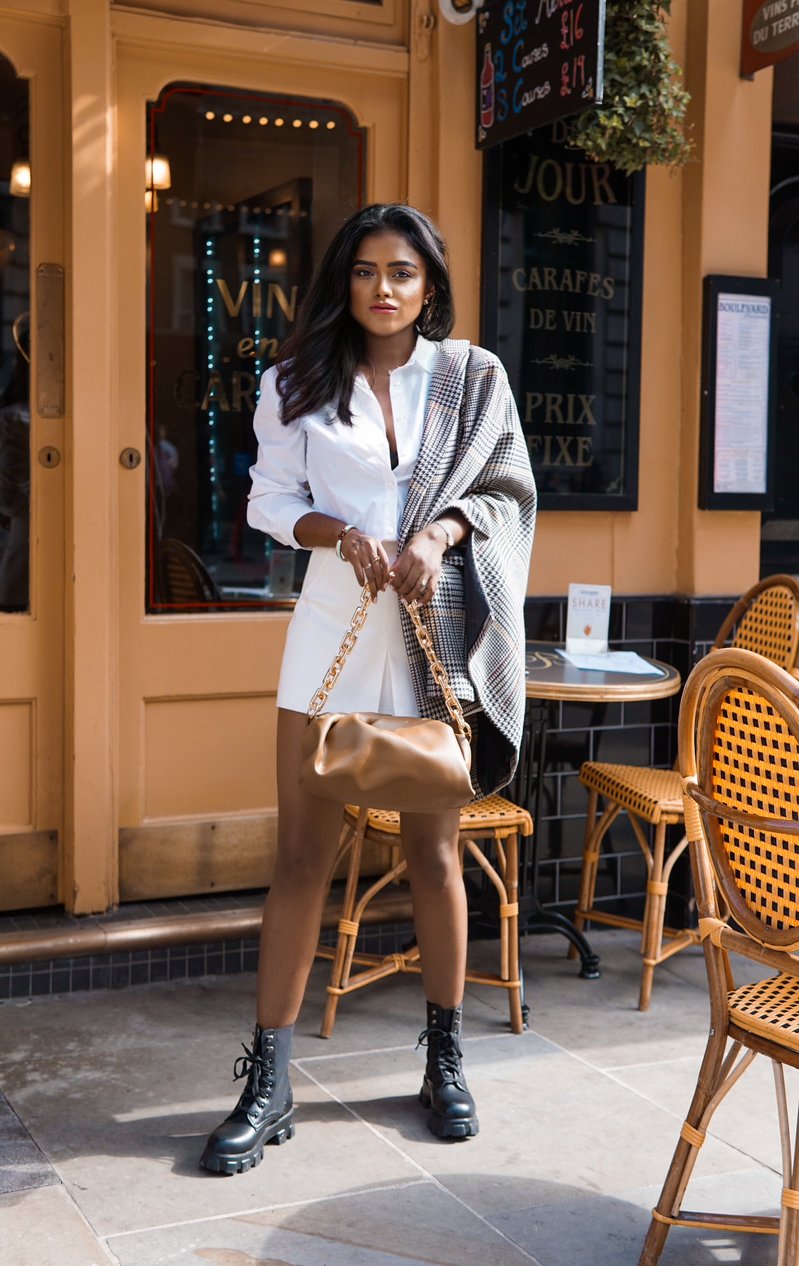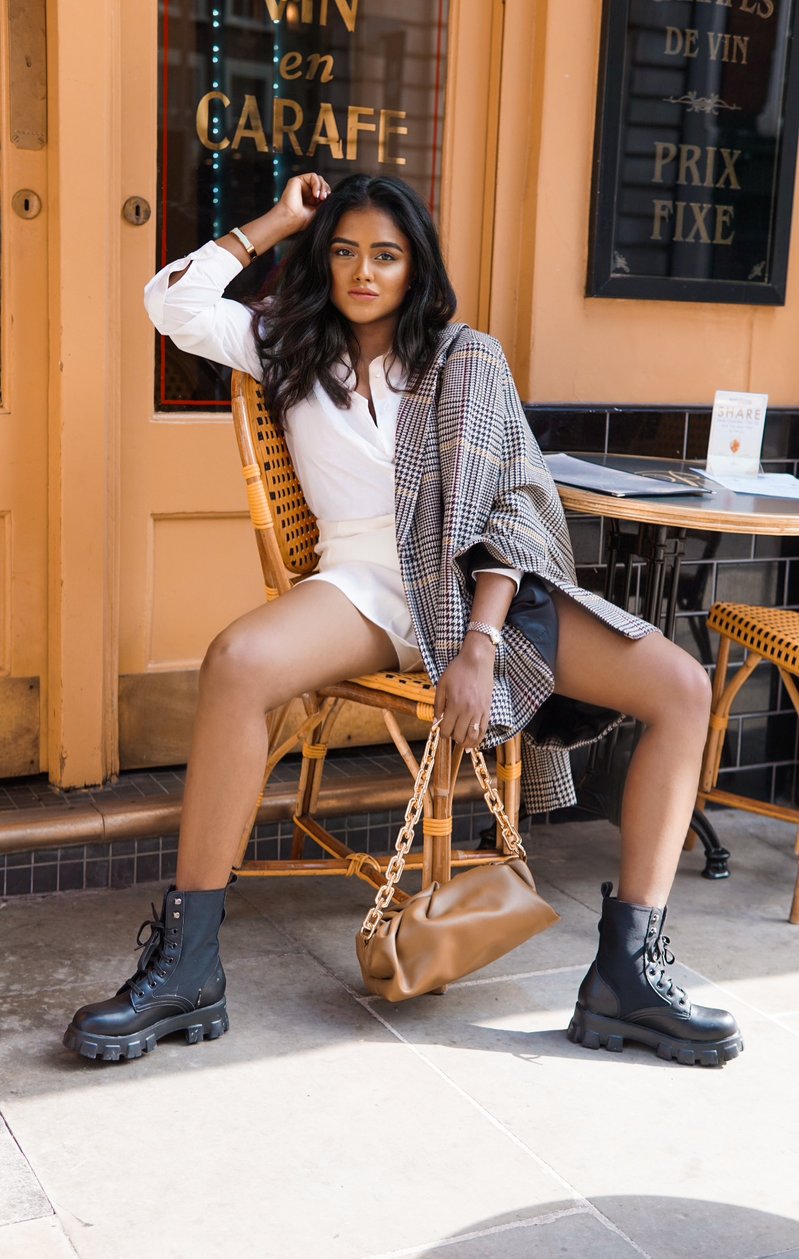 On day 2 of London Fashion Week, my outfit featured Rejina Payo is a London-based fashion brand that creates pieces merging the conventional with the unconventional. Rejina Pyo makes unique cuts of her pieces look sophisticated with her unique original twist. The principles of this contemporary brand stand upon building a timeless wardrobe and creating thoughtful pieces that remain on-trend through the years. This fresh look embraced the true nature of Fashion Week with the white stitching adding originality to a monochrome look.
This whole look is entirely Rejina Payo.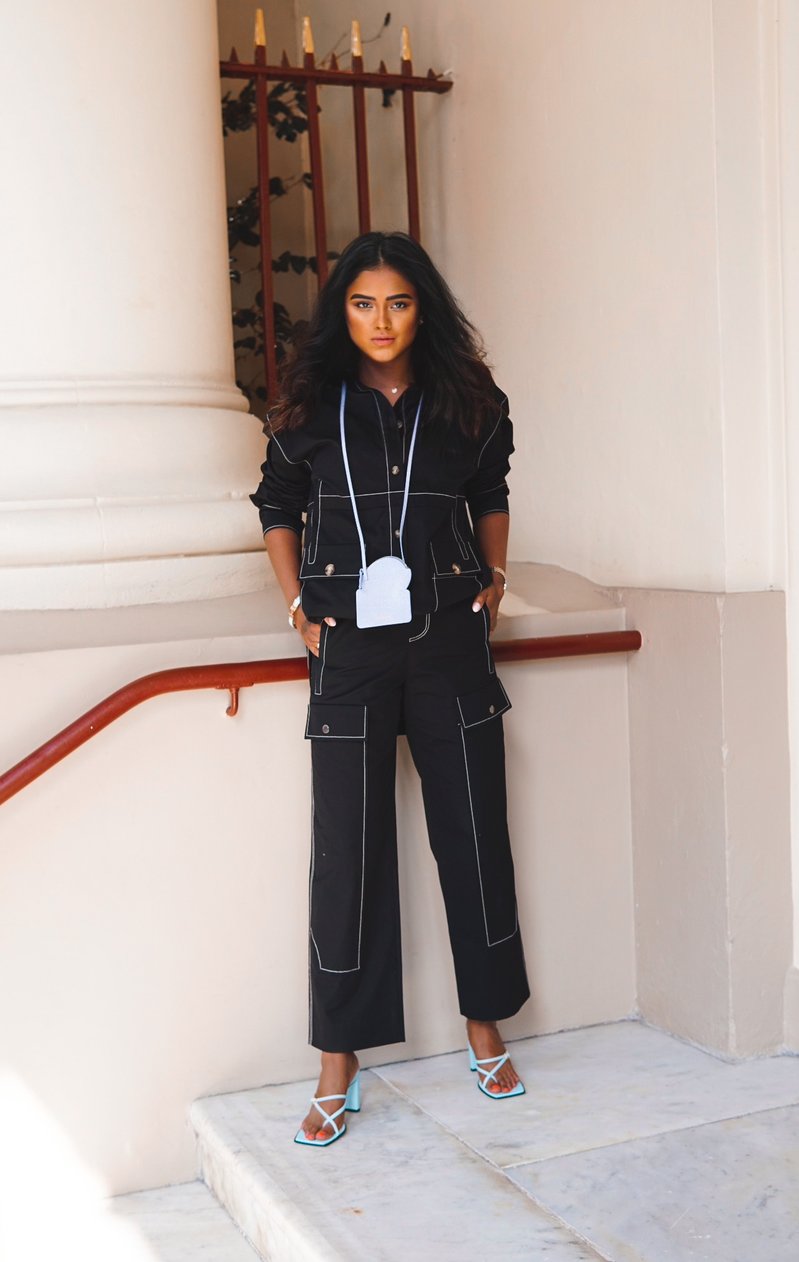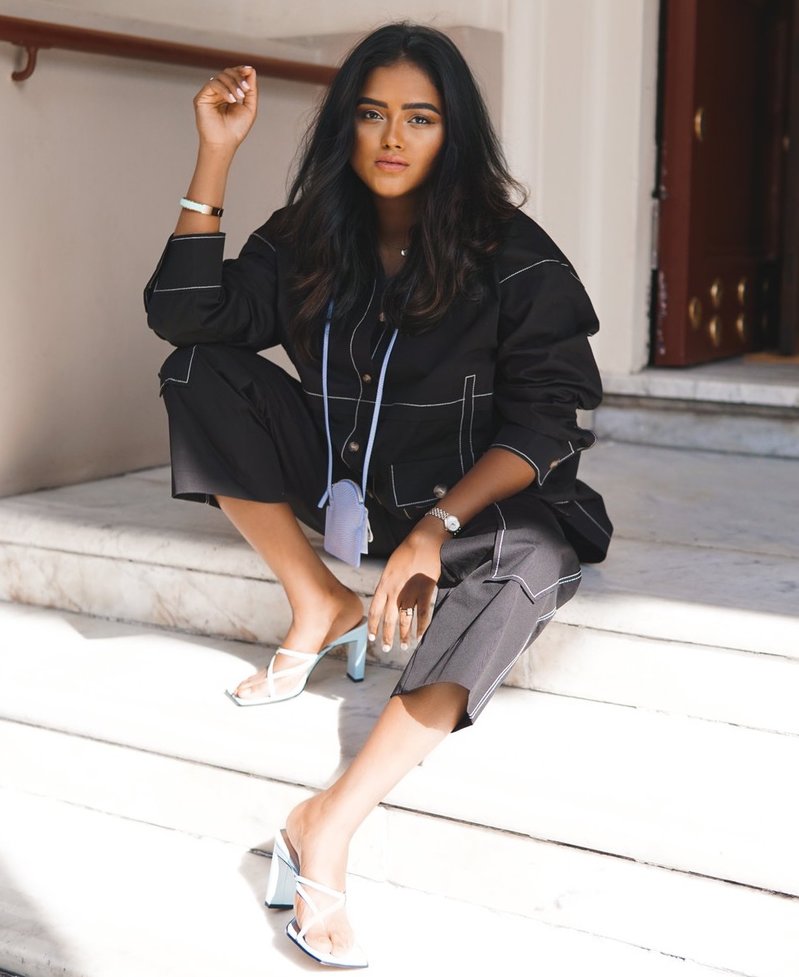 In the last few years, vintage fashion has been celebrated more than ever before with old trends constantly reoccurring and featuring the runways again and again. For this look, I decided to incorporate some vintage style with EcoSusi a brand that seamlessly combines vintage fashion inspired by the 1950s and modern style by creating noteworthy pieces.
I paired this unique bag with Mint trousers and white heels from Bottega Veneta and finished it off with a crisp, class white shirt. For this look, I wanted to look classy and sophisticated.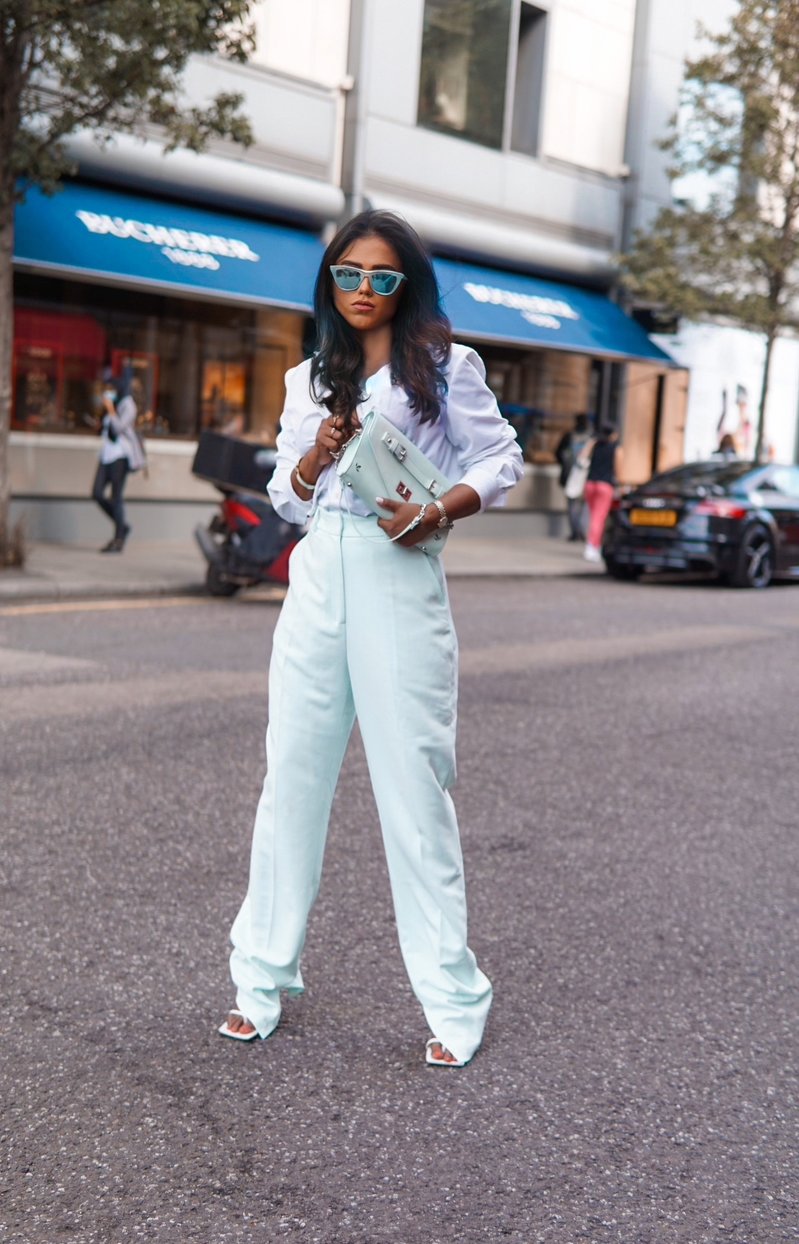 Look 4 brings something slightly more casual featuring jeans from Mother Denim a young brand founded in 2010 that changed the game for denim by creating collections of extraordinarily soft fabrics and jeans that are unlike any others. Both my shoes are from JW Anderson - a classic brand for Fashion Week that celebrates freedom in each individual's style. The bag featured in this look is from Dior.
London Fashion Week consists of a lot of location changing and the days are quite long when there a lot of events so comfort often has to work with style and these brands all stand the test of a Fashion Week day.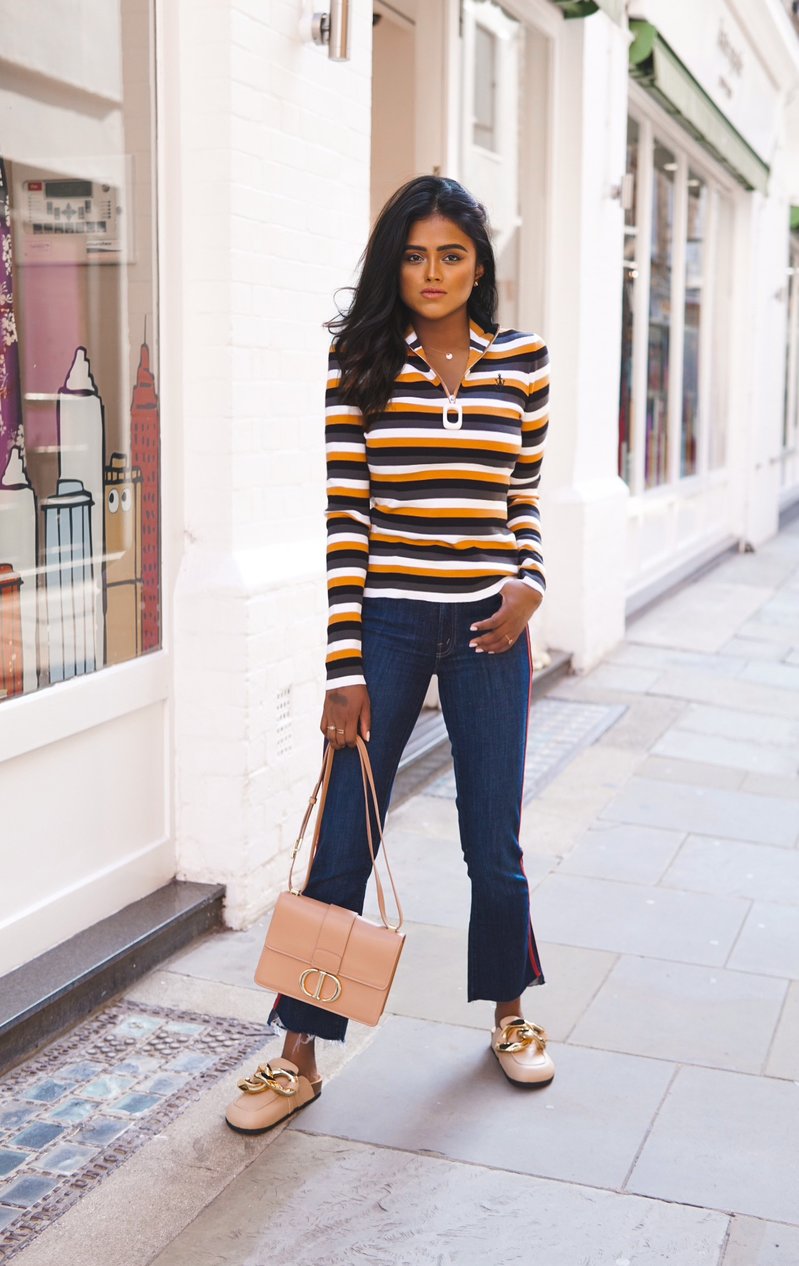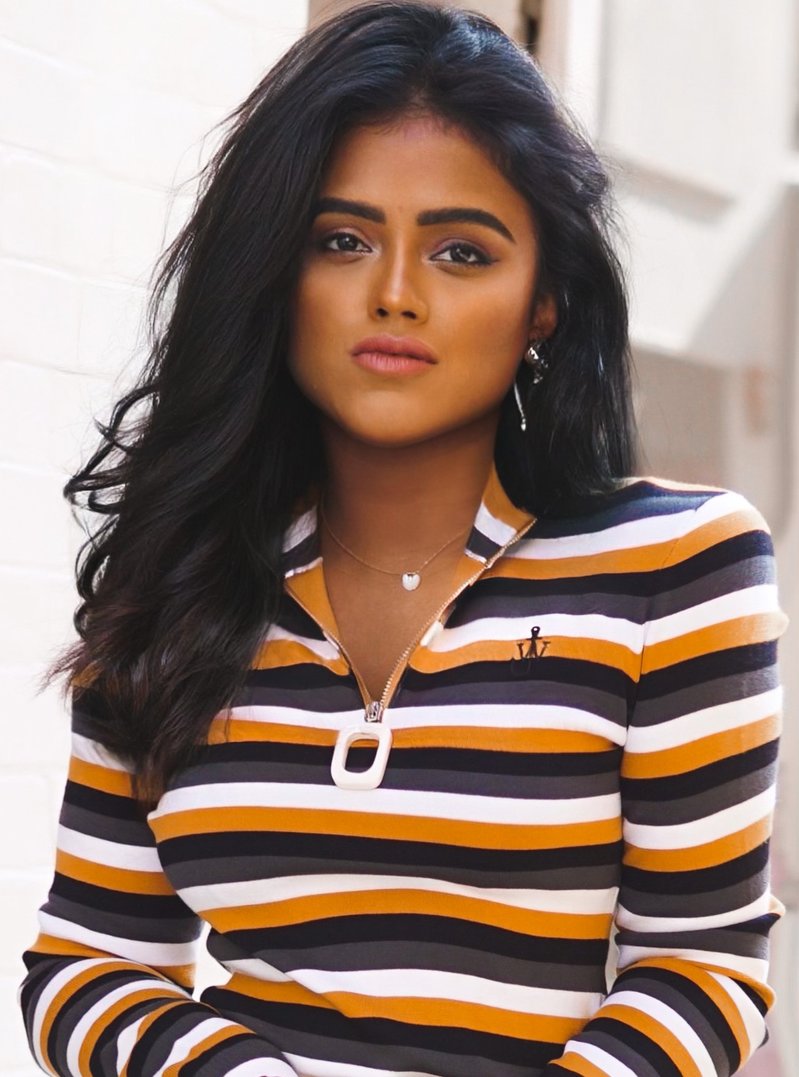 A trench coat is such a quintessential part of British Fashion with a nod to BB Dakota. A trench coat encapsulates all you might need in a coat, it's lightweight, practical, and versatile and for all my Londoners it stands the test of most weather conditions. A trench coat is featured yearly on Autumn/Winter fashion shows and it's that one piece that is worth investing into. This look featured a timeless bag from Hermes, comfortable shoes from Adidas a cozy, yet stylish knit from Maxmara, and to finish the look off I added some Saint Laurent sunglasses.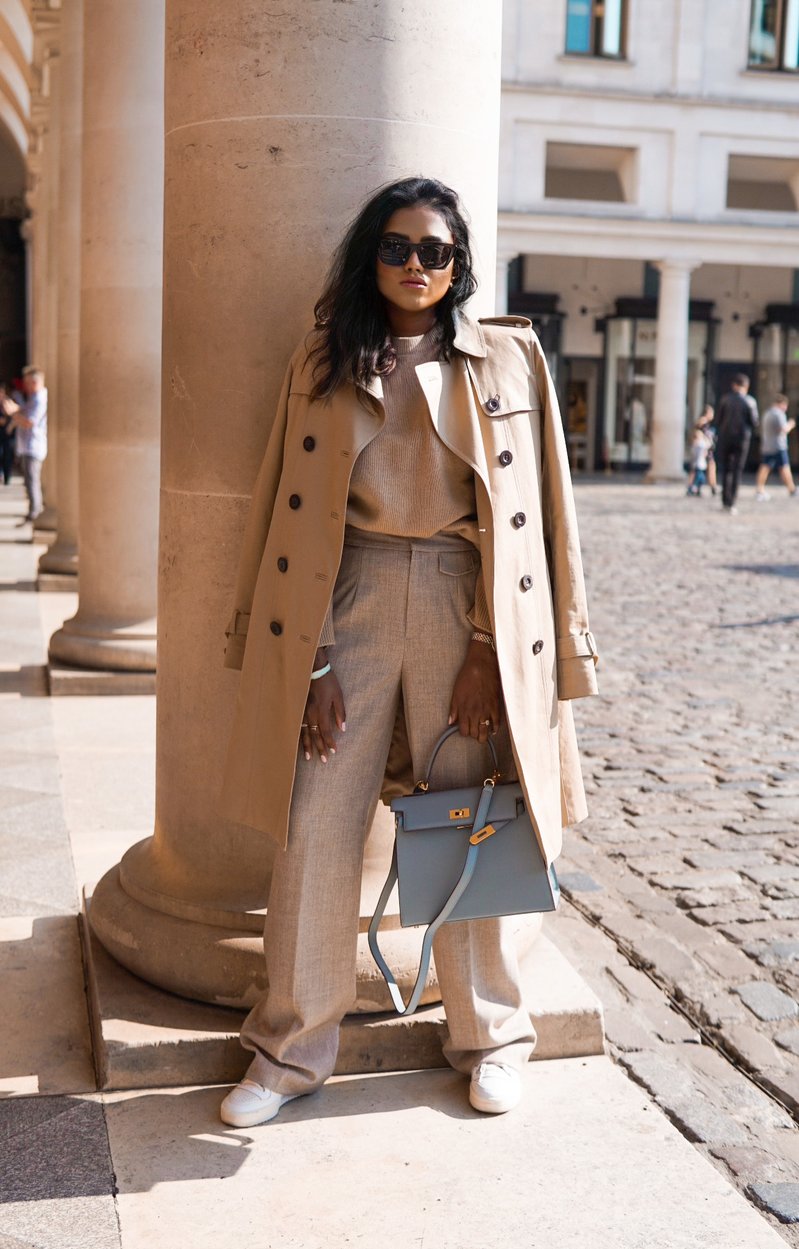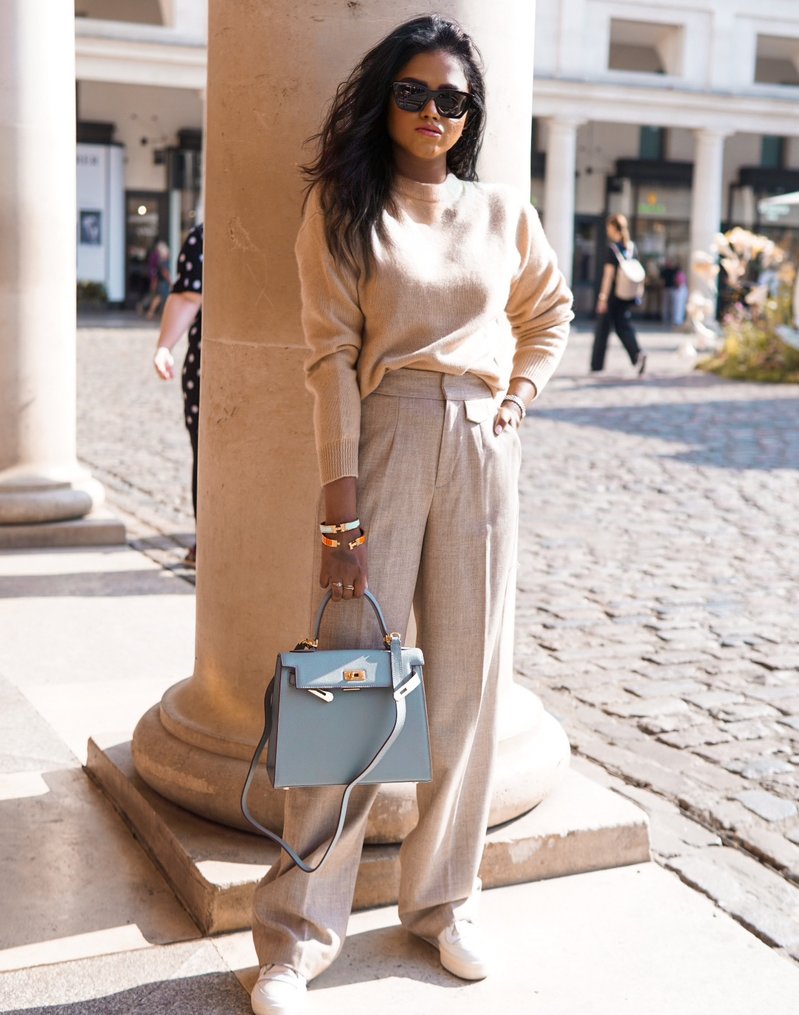 What was your favourite London Fashion Week show from the SS22 shows?
Written by: Adela Makowska
Directed by: Sachini Dilanka