What I wore in Tunisia | A Tunisian Lookbook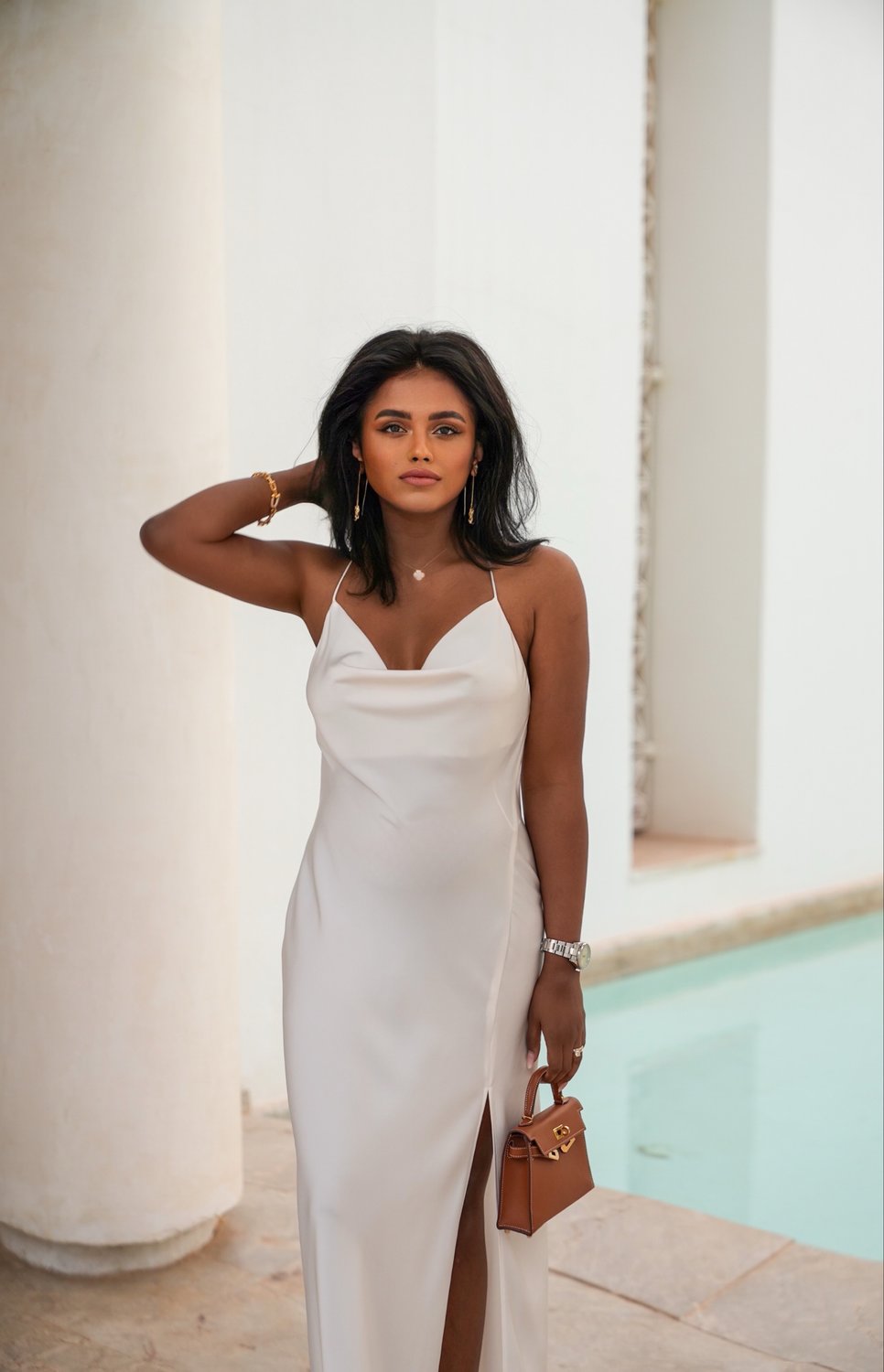 Welcome to the trip I have been waiting for months, our honeymoon in Tunisia. It was one of the most beautiful trips I have ever taken, marking a special occasion for us. Outfits-wise, I wanted to pack a few swimsuits, a bikini or two, a linen shirt and trousers, and a couple of tank tops for the daytime, but what I was really looking forward to were the date nights. I wanted to wear something exquisite and romantic every evening and go to dinner with my husband.
Norma Kamali Bikini
I got this bikini simply because I loved the colour so much, and I thought it would go so nicely with the sea blue and knowing how well Norma Kamali does swimwear, I knew I was going to love it.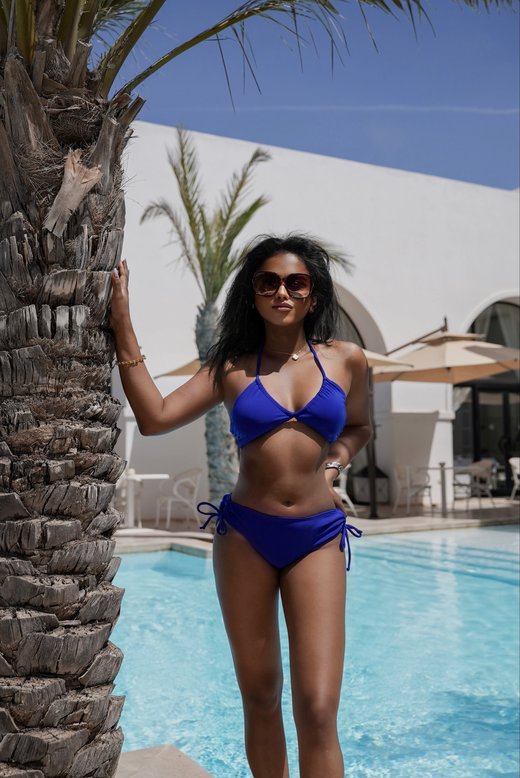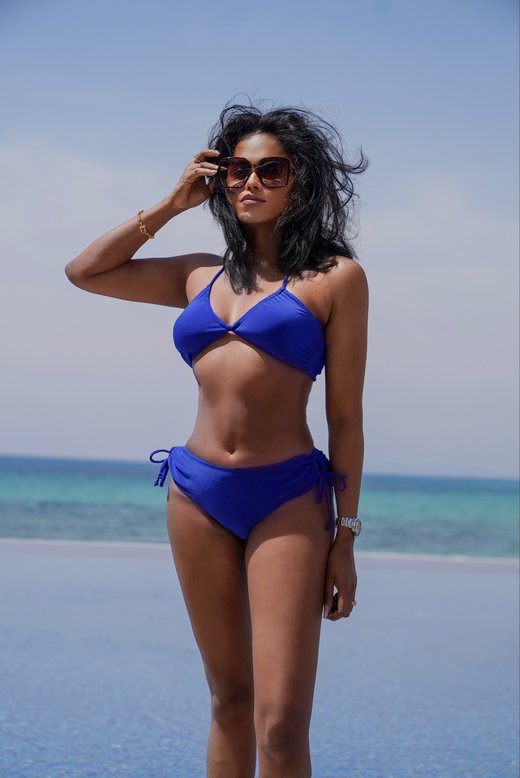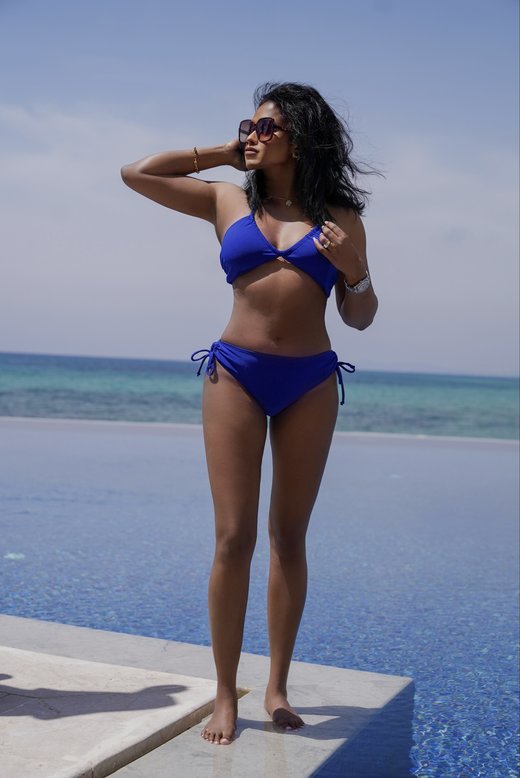 Norma Kamali Swimsuit
This style of cut-out mesh swimwear from Norma Kamali was sold out everywhere except for Net-A-Porter, where I managed to bag one from. I would say it is the most flattering and comfortable swimsuit I have ever worn, and I know what a big statement that is!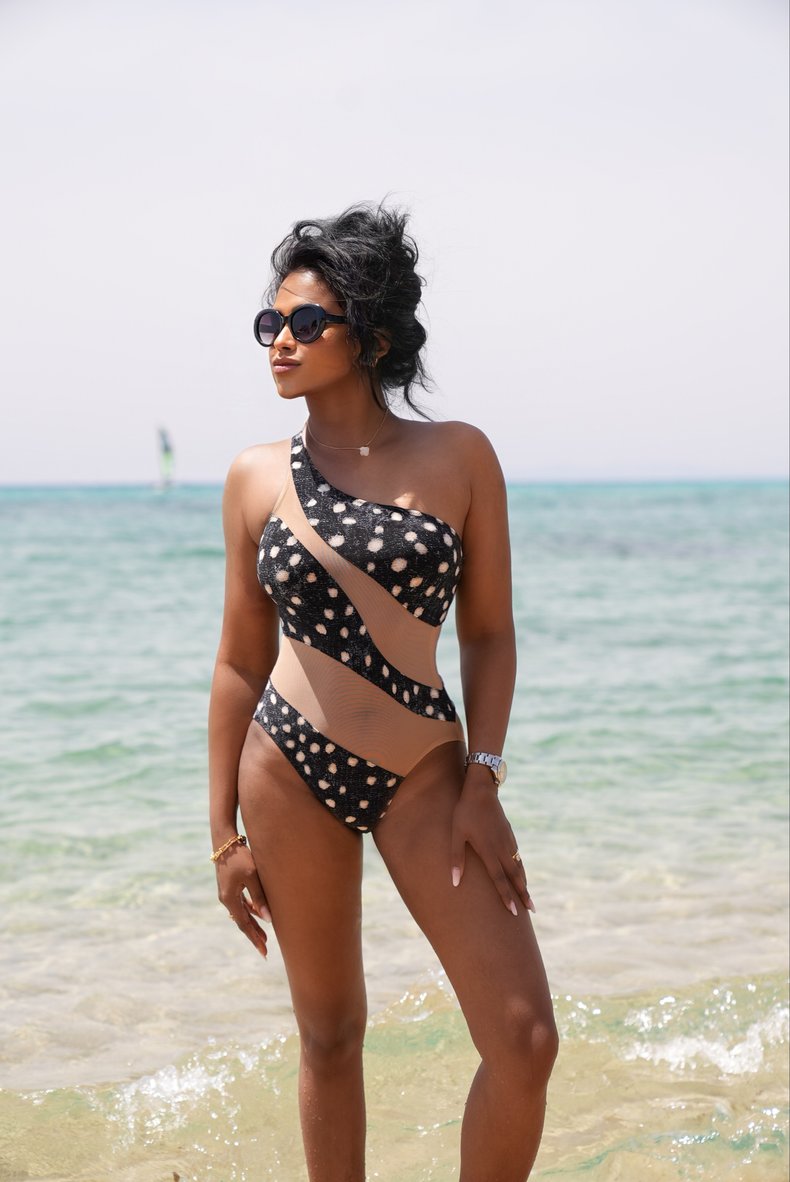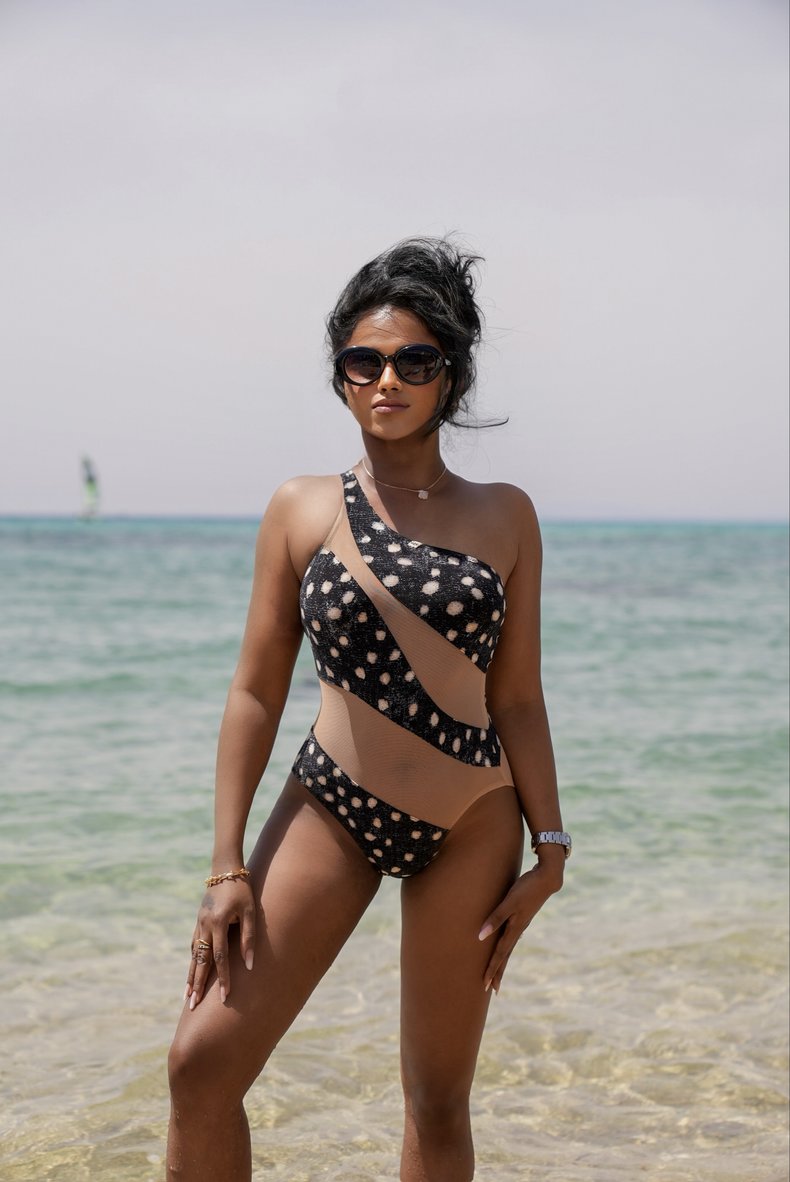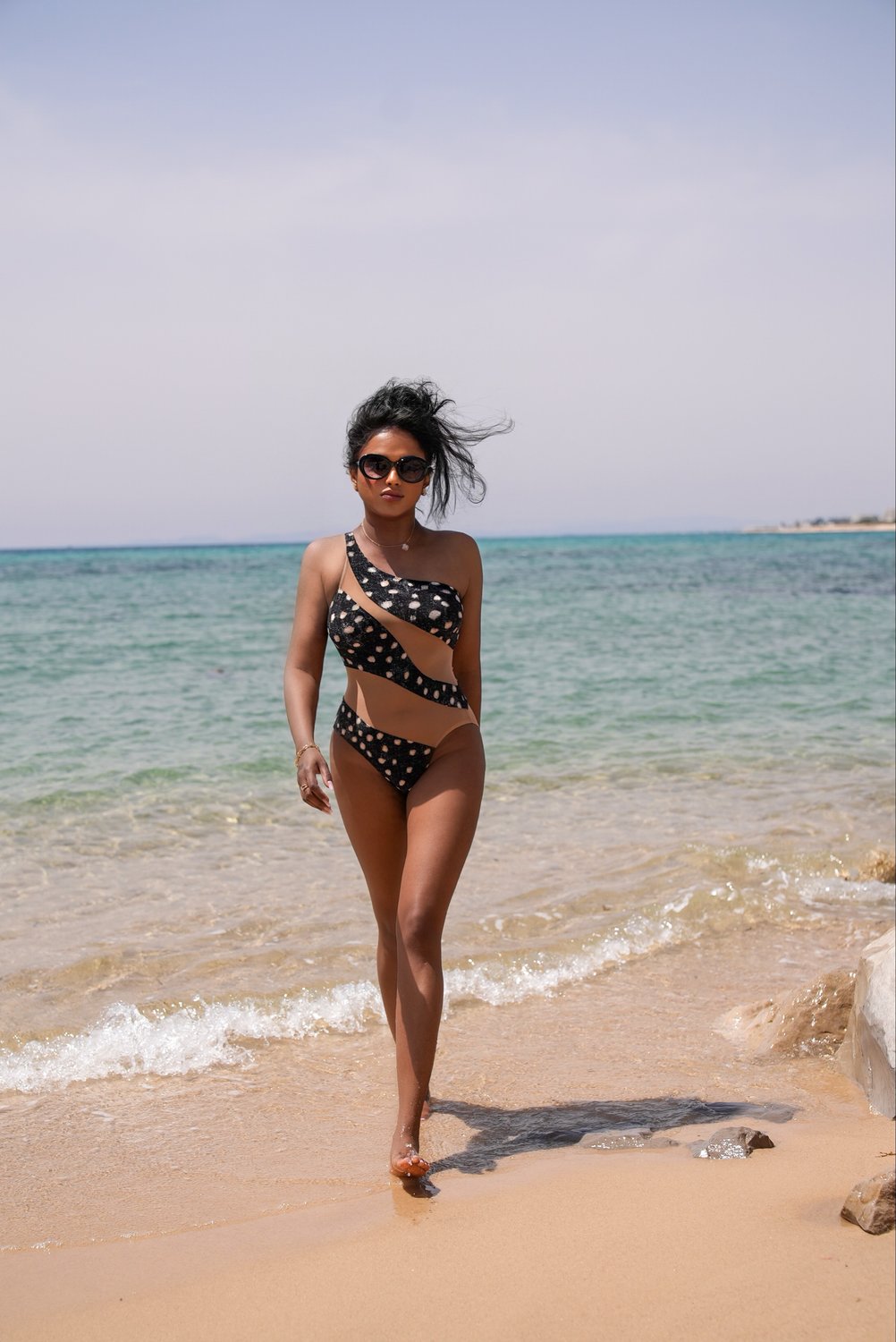 Chanel Swim
It has been a long-term dream of mine to get a few things from Chanel Ready To Wear, and for our honeymoon, I decided to try out this swimsuit, among a few other things, and I loved it. The material is very supportive, and while I don't feel most confident in bikinis, this one was different.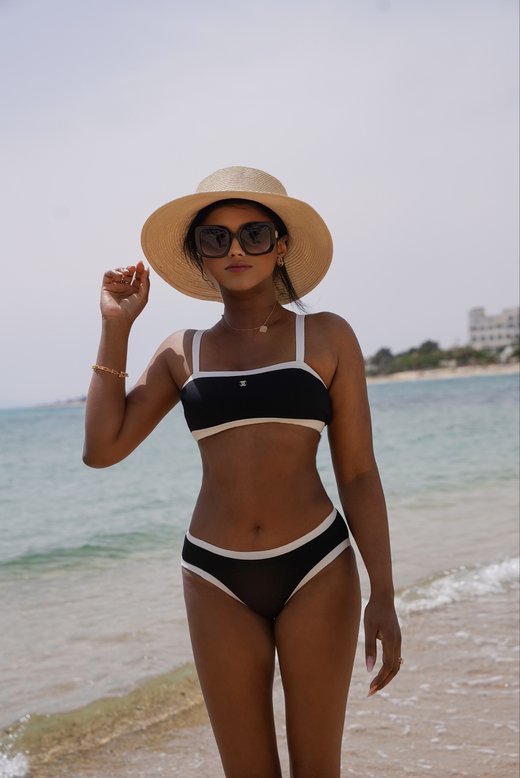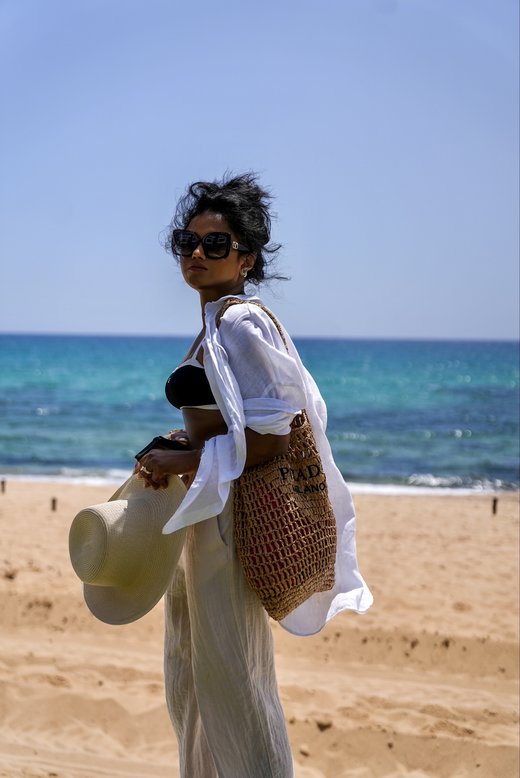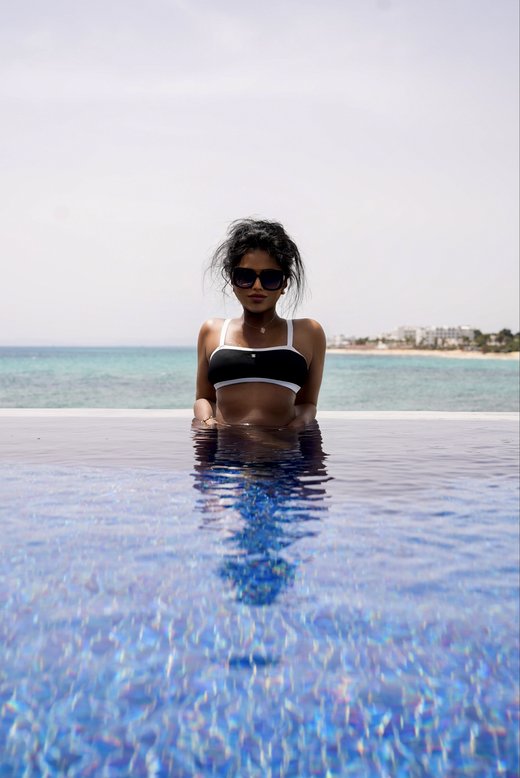 Maxmara Swim
We all know how perfectly cut the Maxmara pieces are, and this bikini was no different. It is so easy to style, and if you want to do a print and yet remain pretty classic, this is a perfect option to go for.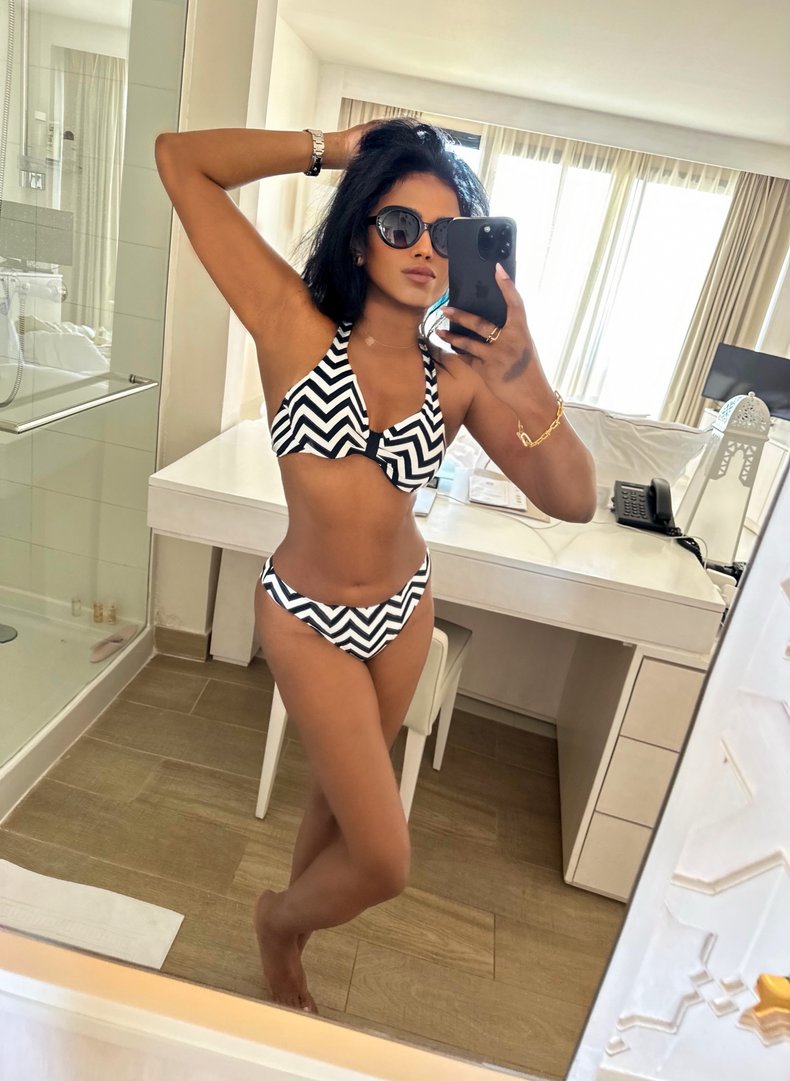 Evening Dressing in White
In my head, I am still very much a bride, and I can't stop myself from looking at long white dresses for evenings. There is something so elegant but sexy about a long white silk dress for evenings with minimal accessories. Absolute perfection for date nights by the beach!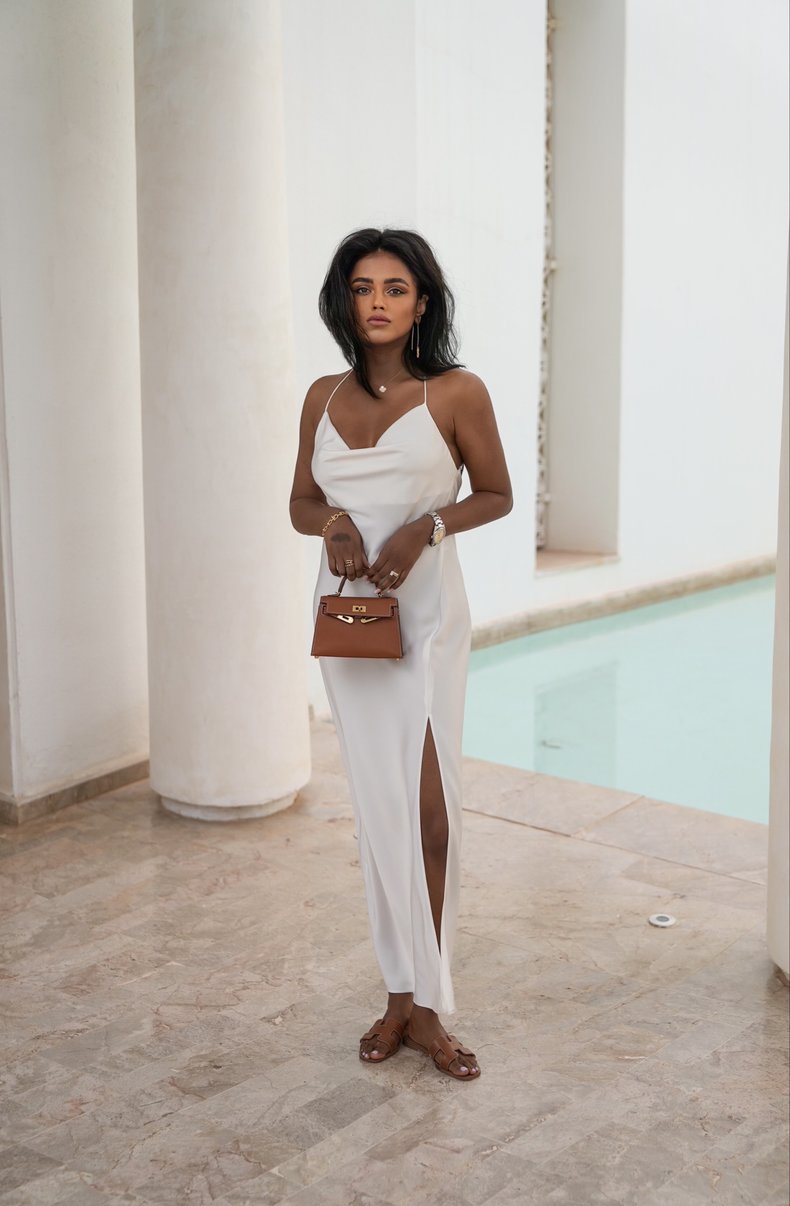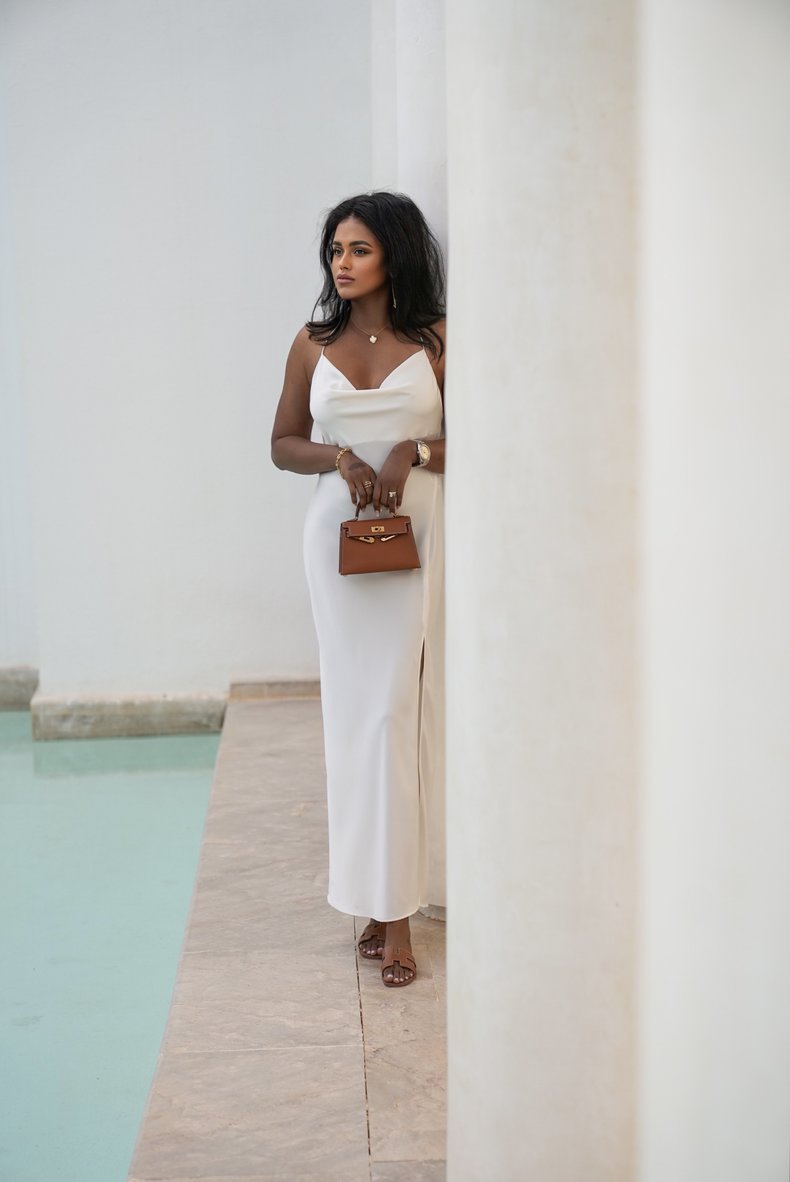 Pale pink for elegant date nights
Keeping the long silk dress theme for date nights, I fell in love with this pale pink dress. I am way too picky when it comes to pink and this is probably the only shade of pink I love at the moment, and it is very soft and romantic for a honeymoon.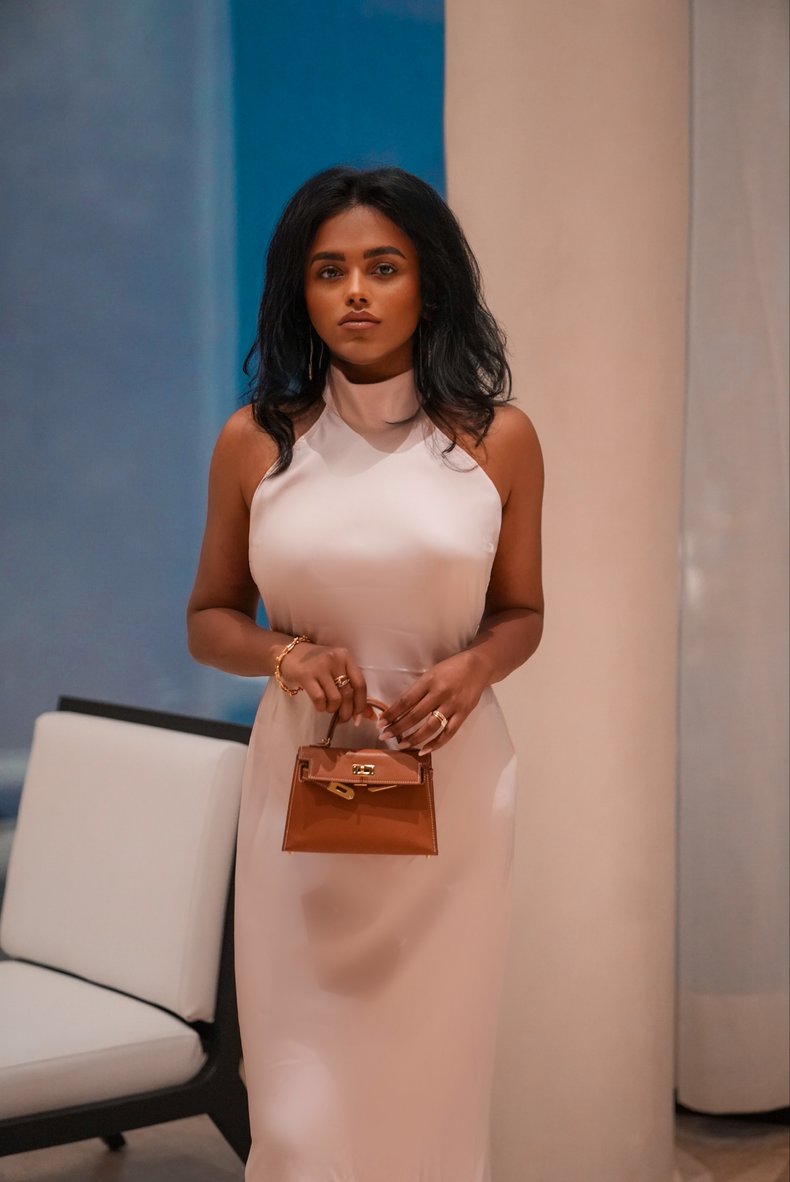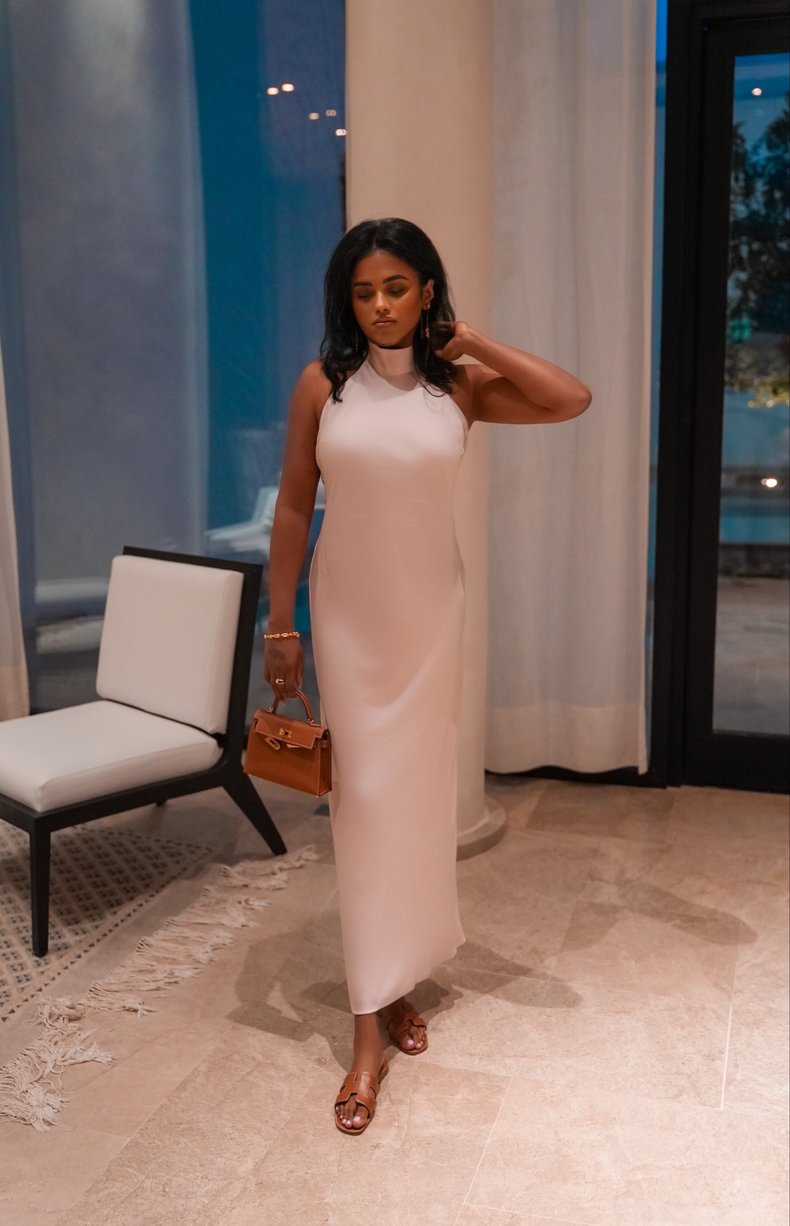 Beach date in happy yellow
Yellow is my happy colour, and I knew from the moment I saw this dress at Amy Lynn, that it would make a perfect summer date night dress. I much prefer lemon yellow to the more bright, saturated yellow and it hugs your body in all the right places.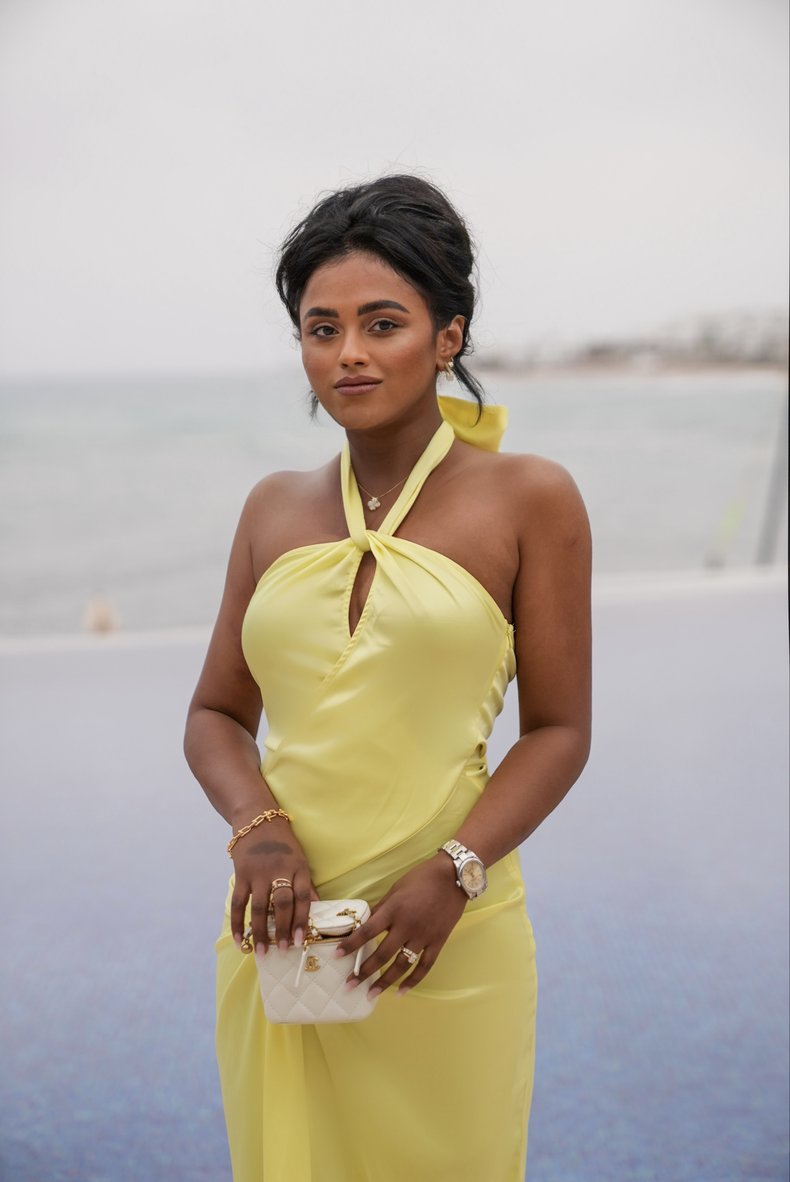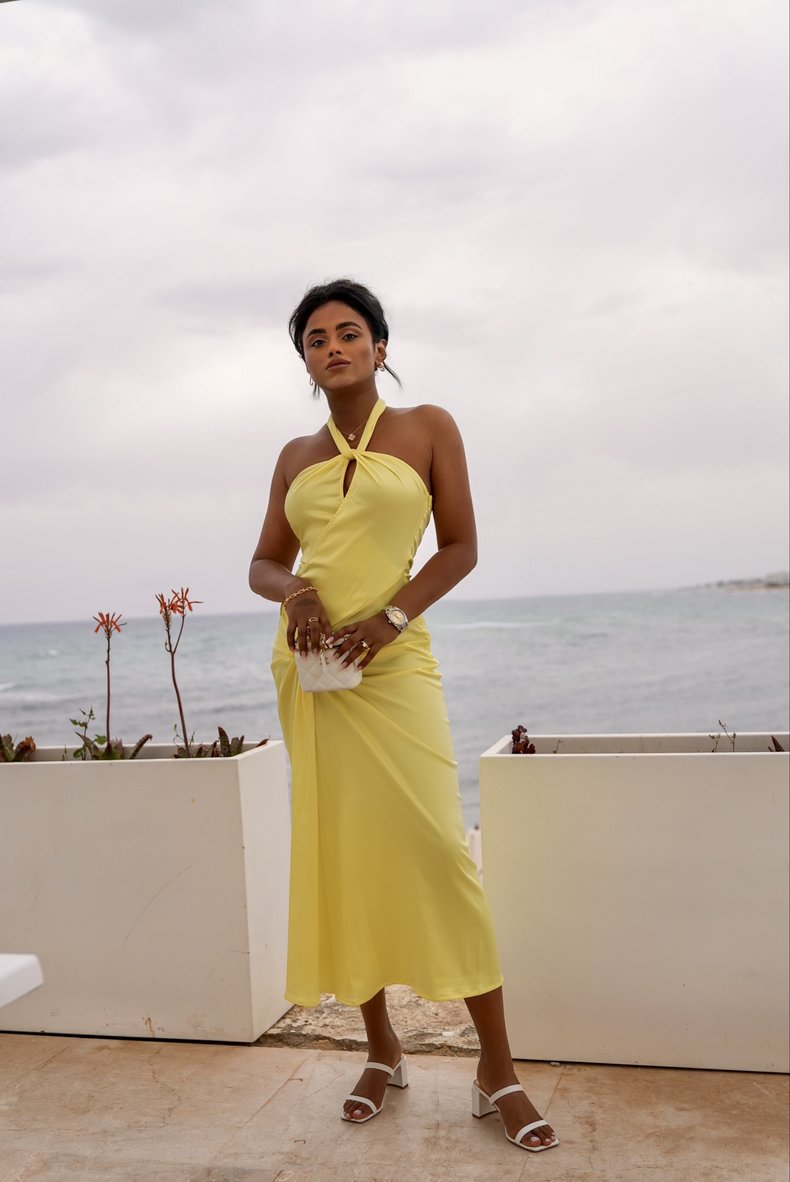 DAY LOOK and Polene Paris
This was my outfit to walk around in the hotel grounds, pop over to the beach and have a long lunch. I love completely white outfits and gave me a good opportunity to rock my latest baby from Polene Paris.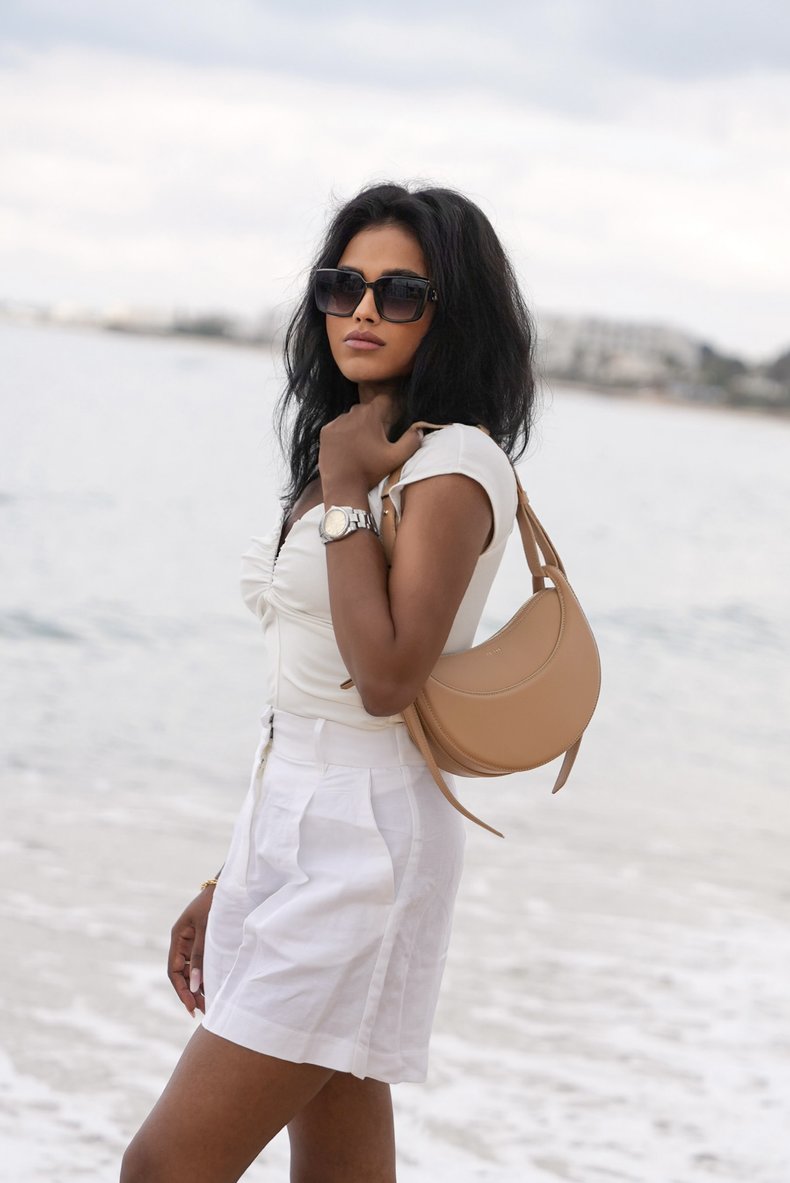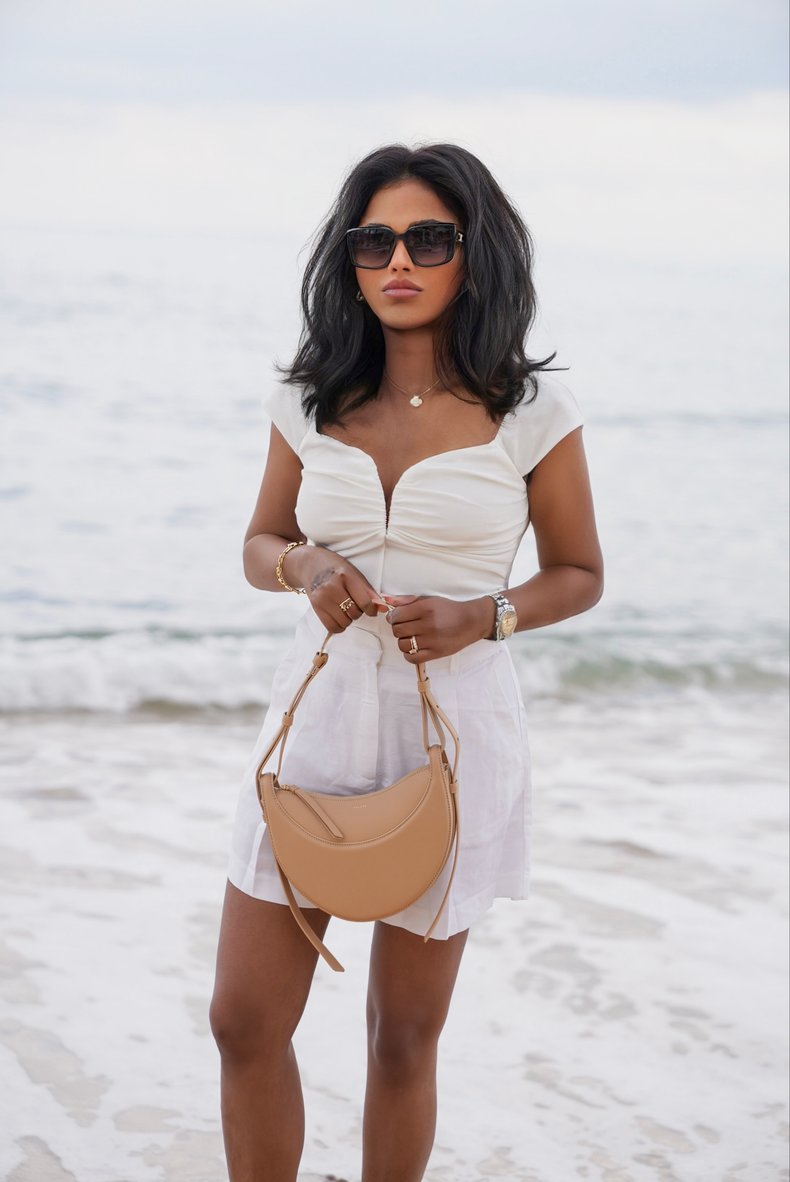 Chanel Top for an easy day look
Another top I got from Chanel Ready to wear, and this was my outfit to go explore Hammamet, the place of Jasmine. Tunisia has a dress code, and I wanted to be respectful of the culture so I threw on a white scarf over this to cover my shoulder, and we had an amazing day exploring.