What I wore in Amsterdam - Amsterdam Lookbook - Spring 2023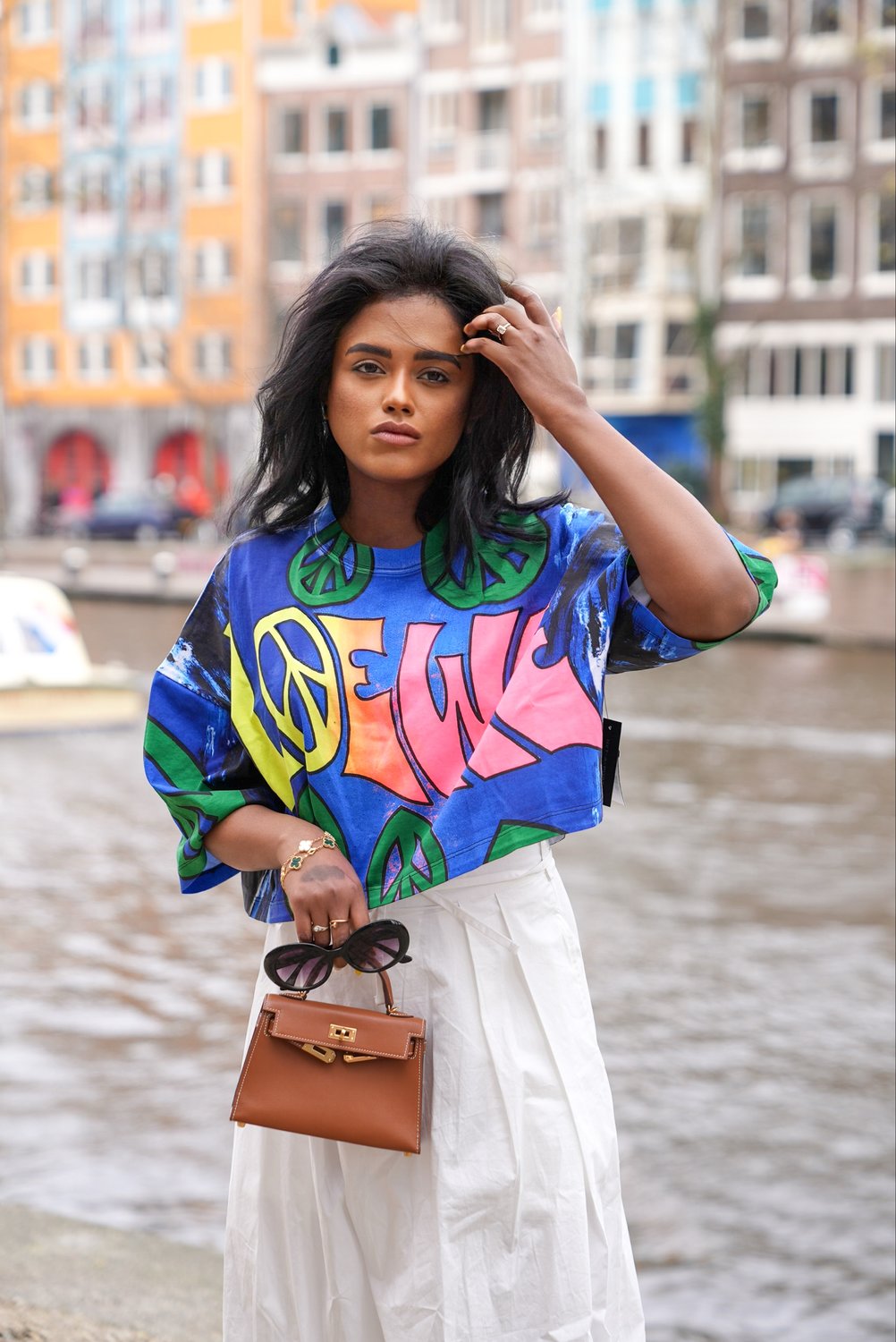 Amsterdam feels like a home away from home simply because I visit so often. I love the city, the culture, the people, the chill vibes and the beauty of the city. So when it comes to choosing what to pack for Amsterdam, I go with easy styles that I can walk miles in, lot of colours and citly casual looks.
A Loewe Moment
I love this bright and beautiful LOEWE top and I felt like that is my way of inviting Summer to come sooner. Paired it with white casual trousers and brown accessories is perfect for strolling around in Amsterdam and meet up with my friends.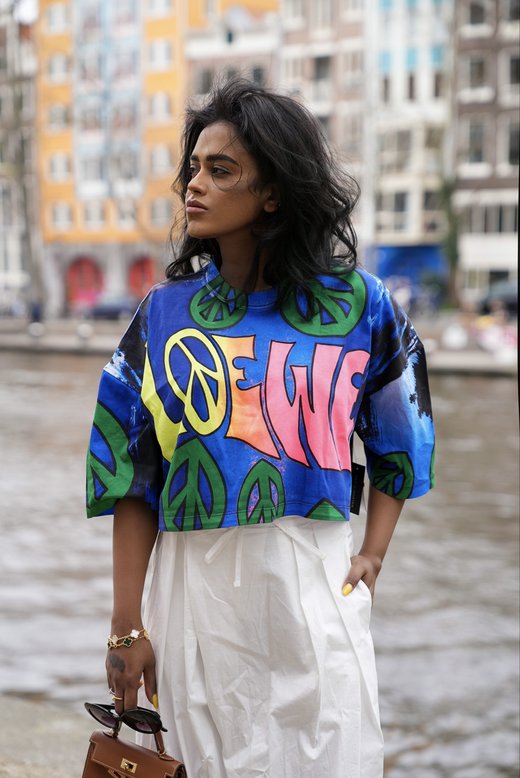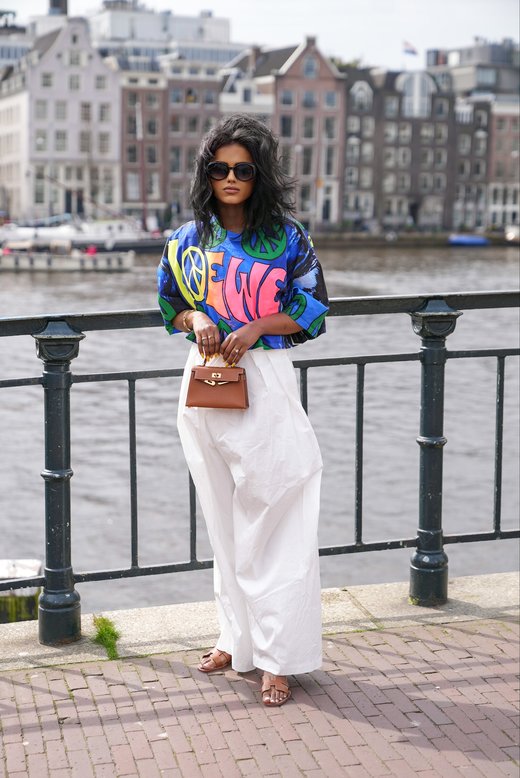 Pack my day into a bag
I had a day full of meetings, fittings and seeing family kind of day and I also wanted to do a spot of shopping. So this bag did wonders and loved wearing a neutral outfit what goes with pretty much any occasion.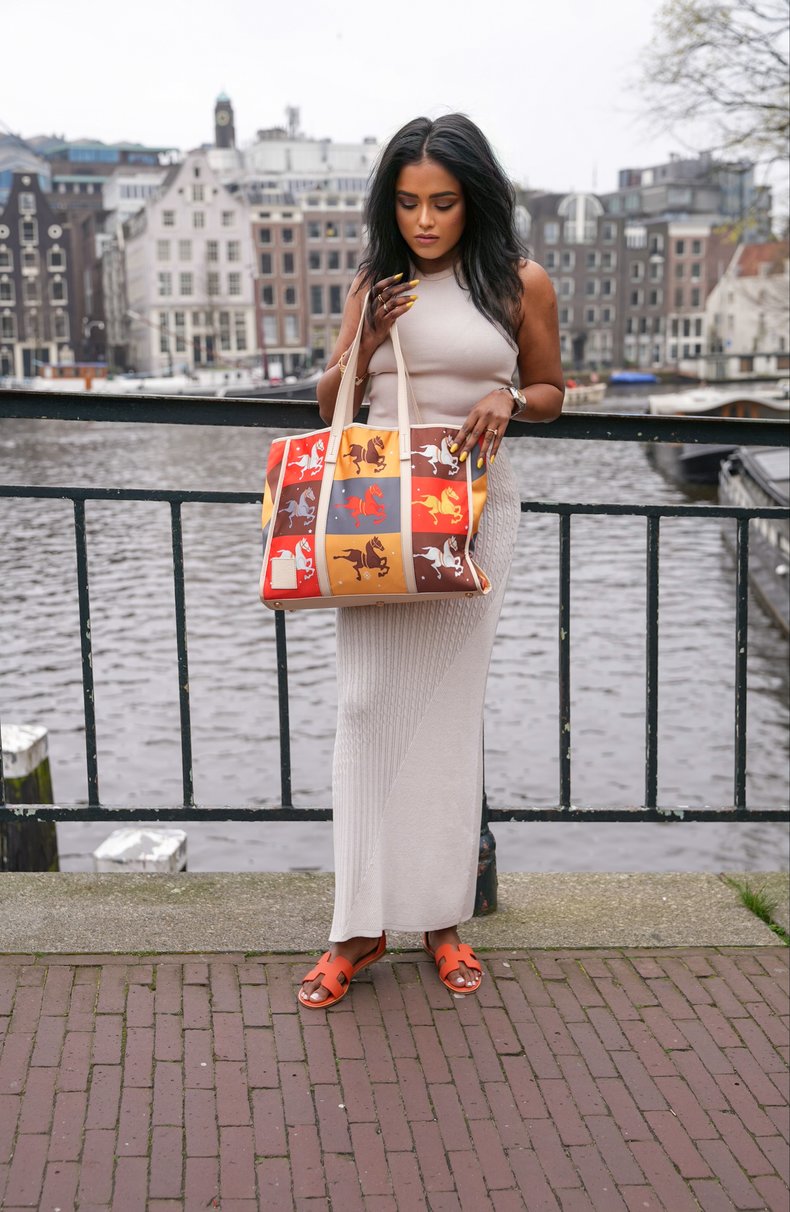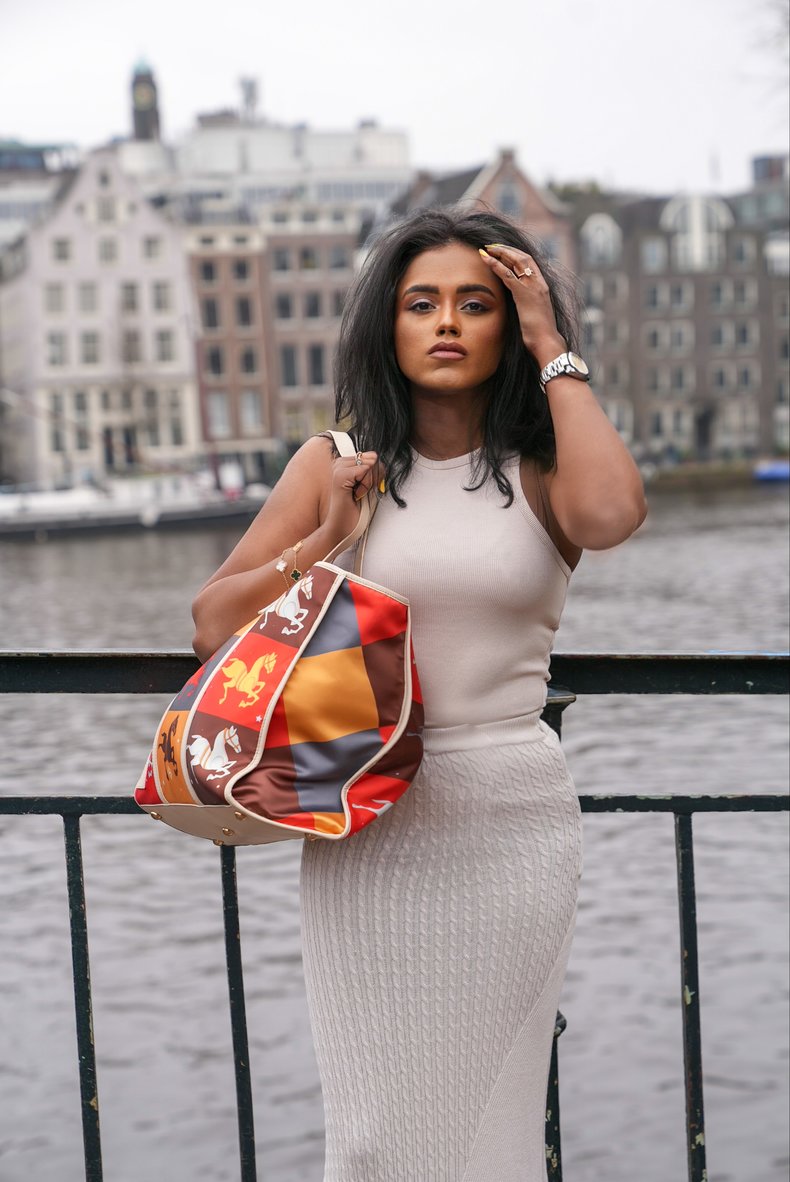 Lunch Date Outfit
Wanted a cute but sexy look so this Rhode pencil skirt was absolute perfection paired with a simple white T-shirt, white Bottega heels to elevate the outfit and a neutral bag to complete the look.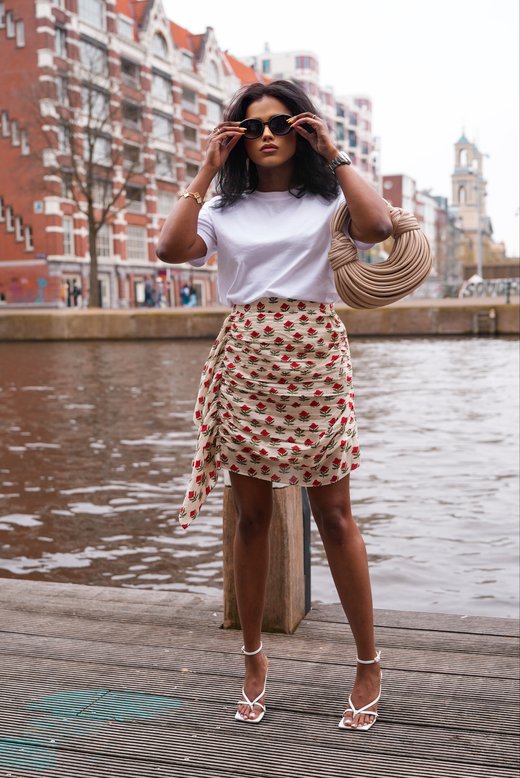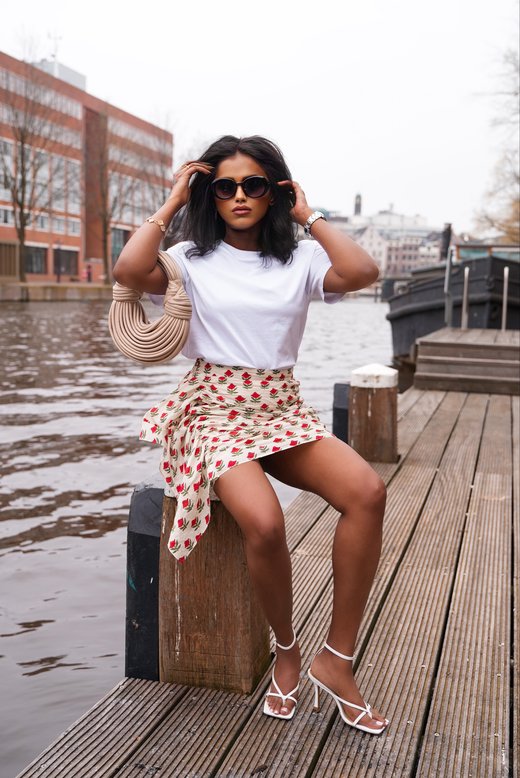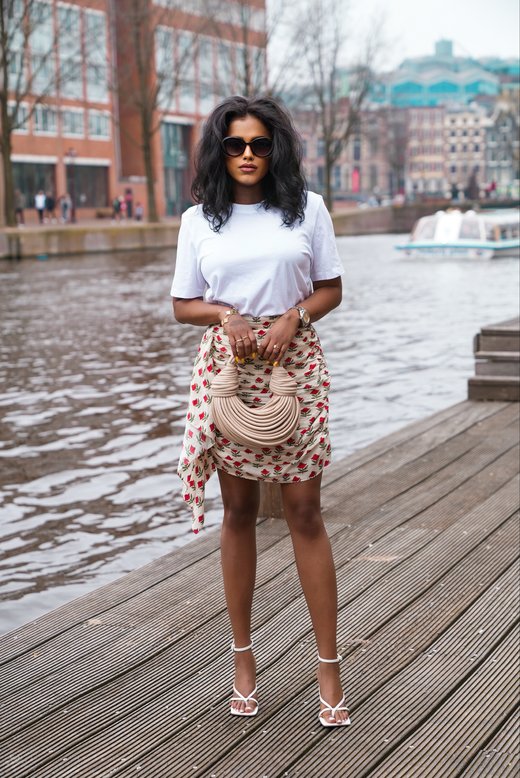 Lunch with Friends Outfit
It was a gloomy day, and I wanted to bring in some brightness and colour into the day so loved wearing this stunning dress with brown accessories.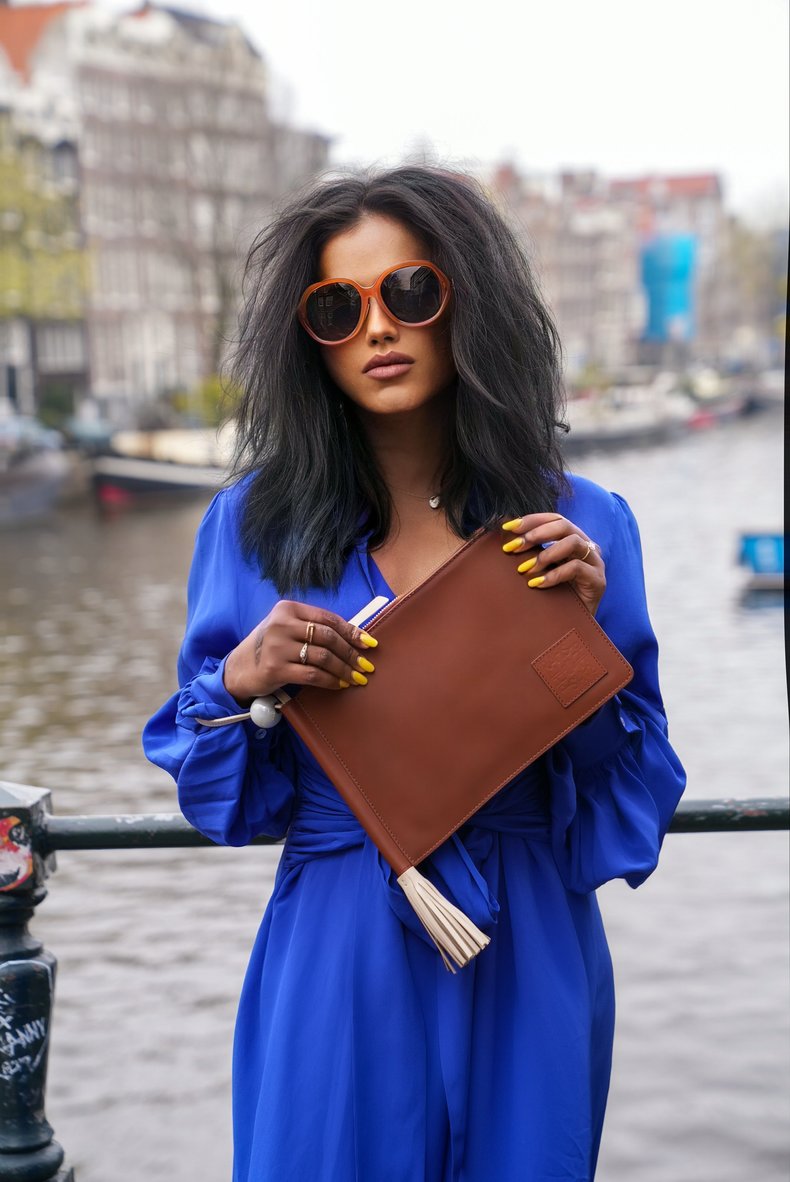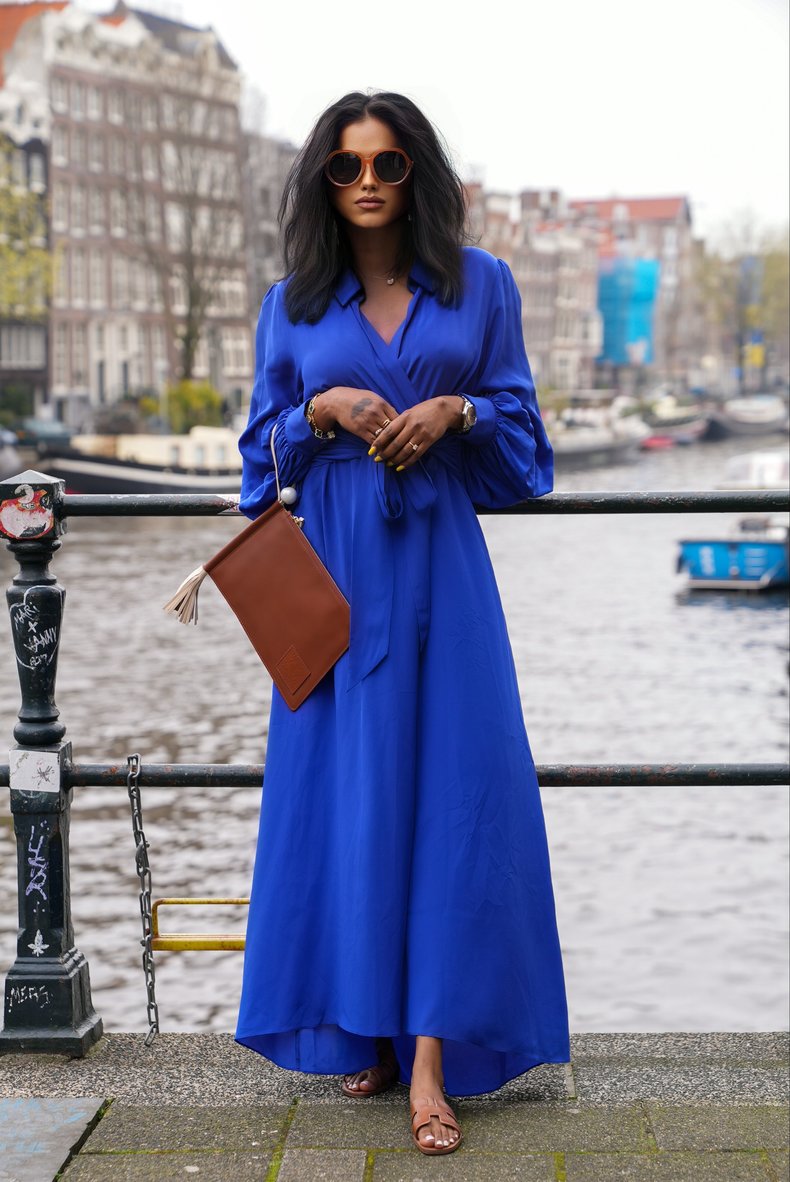 Linen and Leather
One of my favourite looks for Spring and Summer is a full-on white linen look, but on the days the weather is not quite on my side, I throw on something classic like a classic leather jacket, and it makes a perfectly chic look for the transitional season.