What are this party season's must-have?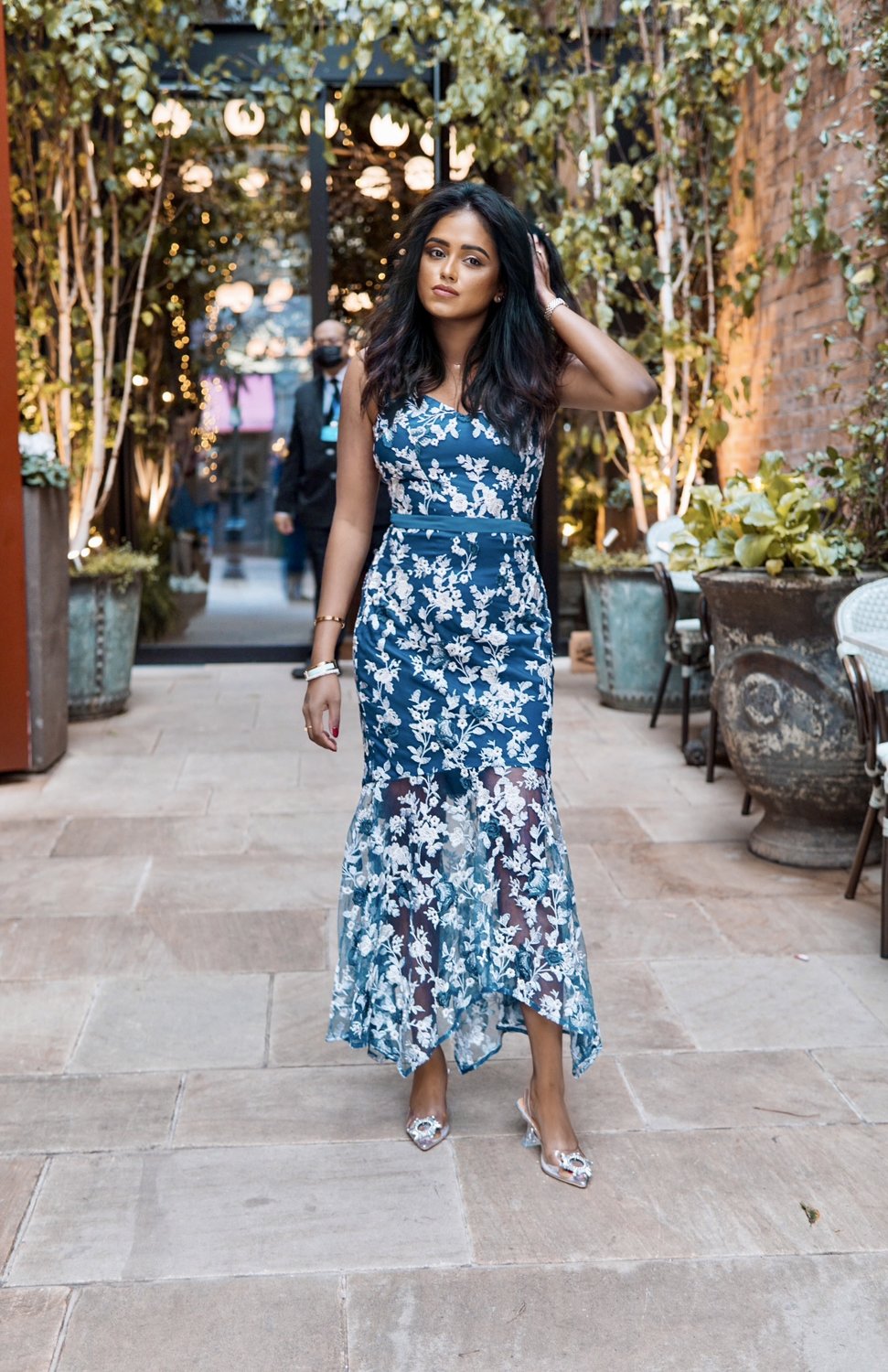 During the lockdowns, we all resided in cocoons of comfortable loungewear. But this party season feels bigger and more special than ever. And the best news of all - this season we have a wide variety of hot and new trends that will break you out from your Winter comfies into any party that comes your way. And if all goes well and according to plan then what seems to come is a party season like never before where we will be making up for lost time with all our loved ones.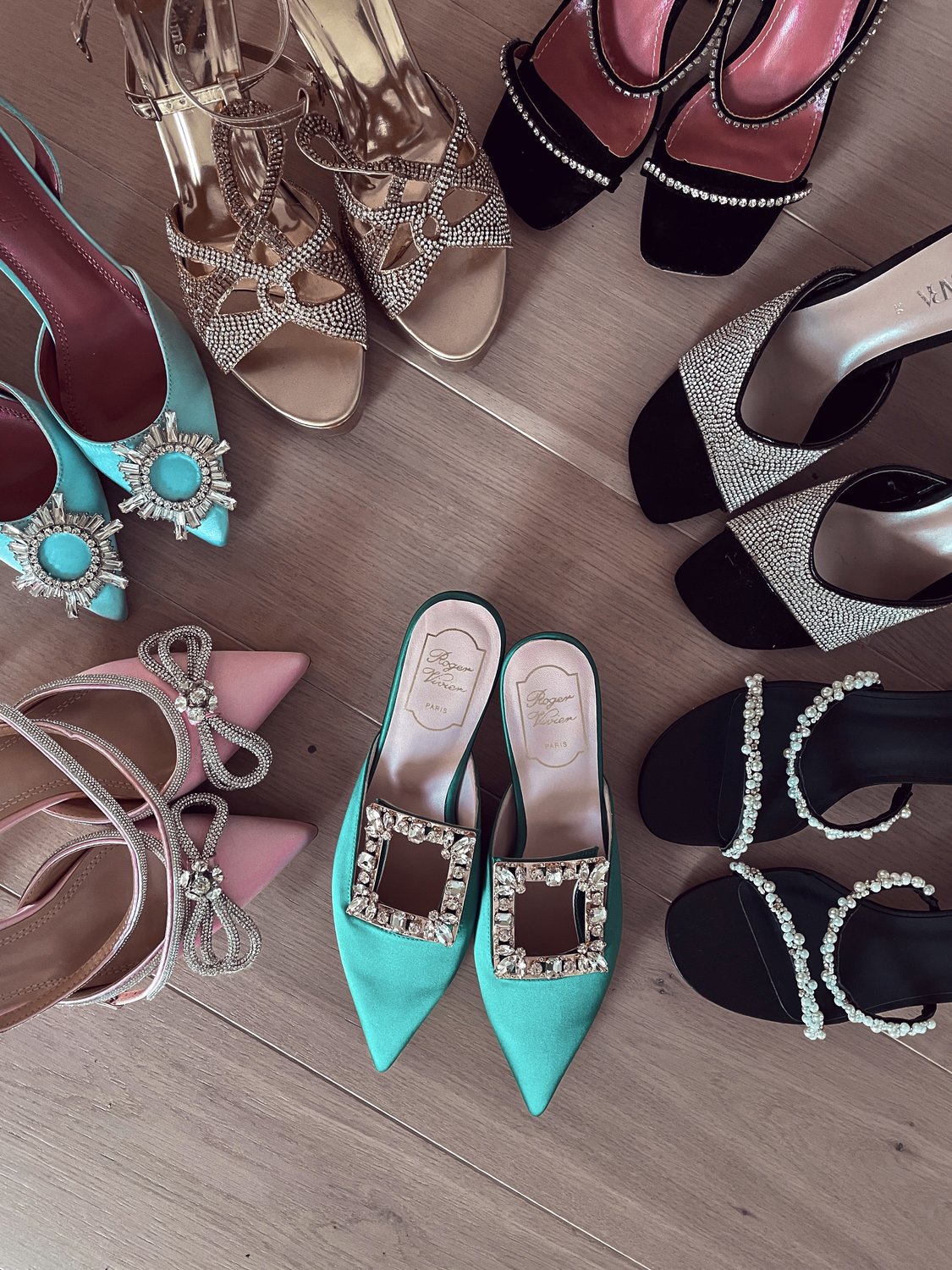 THE POST PANDEMIC HEEL GAME
All that time in sensible clothing during the past two years calls for everyone to break into their best clothes, heels, and accessories. We are all craving glamour and extravagance and there are no rules this year - be it sequins, feathers, bright-colored heels - we want to wear it all. Although it is November and you might be feeling the anxiety for the busy period coming up this is exactly why it's good to preplan for all your parties ahead.
It's time to throw away any old slippers as we are breaking into our heels this party season. The perfect antidote to lethargy and getting into the festive spirit are the Mach & Mach heels - a fun, sparkly, and iconic heel that will make you look divine. They are super bold yet also look quite delicate. The Cinderella look heel is trending this year, does everyone want to feel like a princess? Jimmy Choo is also always trending for Christmas and this year they have brought out crystal shoes that are a truly stunning statement shoe for any party this season. This year the hottest heel trends are full of sparkle and diamonds - the brighter, the better.
For an elegant, sexy look you can't beat a coat out dress this party season. If you thought that trend was left behind in the summer - we think it's here to stay. The most versatile trend that you can easily choose is either more modest cut-out dresses or something a bit more extravagant. Staying in is officially canceled this year and cut-out dresses are selling out like hotcakes right now - so find your dream party dress sooner rather than later. Party season is the perfect excuse to experiment with different statement silhouettes, colors, textures and if you can find a dress with a few multi-straps then you have ticked off 2 hot trends in one.
It is no secret that it is almost 2022 and real fur is not something anyone wears - for all the right reasons. But faux fur can be super stylish, warm, and head-turning when styled well. Fur is synonymous with the glamour of the 1920s parties and adding a giant teddy coat wrapped over your party outfit is a bold statement look that is also practical for this Winter season. Choosing a luxe dress for this party season is one thing but you have to also consider your outer layer. It is possible to get amazing faux fur coats from both high-end fashion brands as well as on the high street and here are a few at Sachini that we love most! The right faux fur coat will turn a few heads at a party…
If you haven't RSVP'd any parties this season - do it now and get your inspiration for them from our shop at Sachini!
Written by: Adela Makowska
Directed by: Sachini Dilanka