Trench Dressing to the London Fashion Week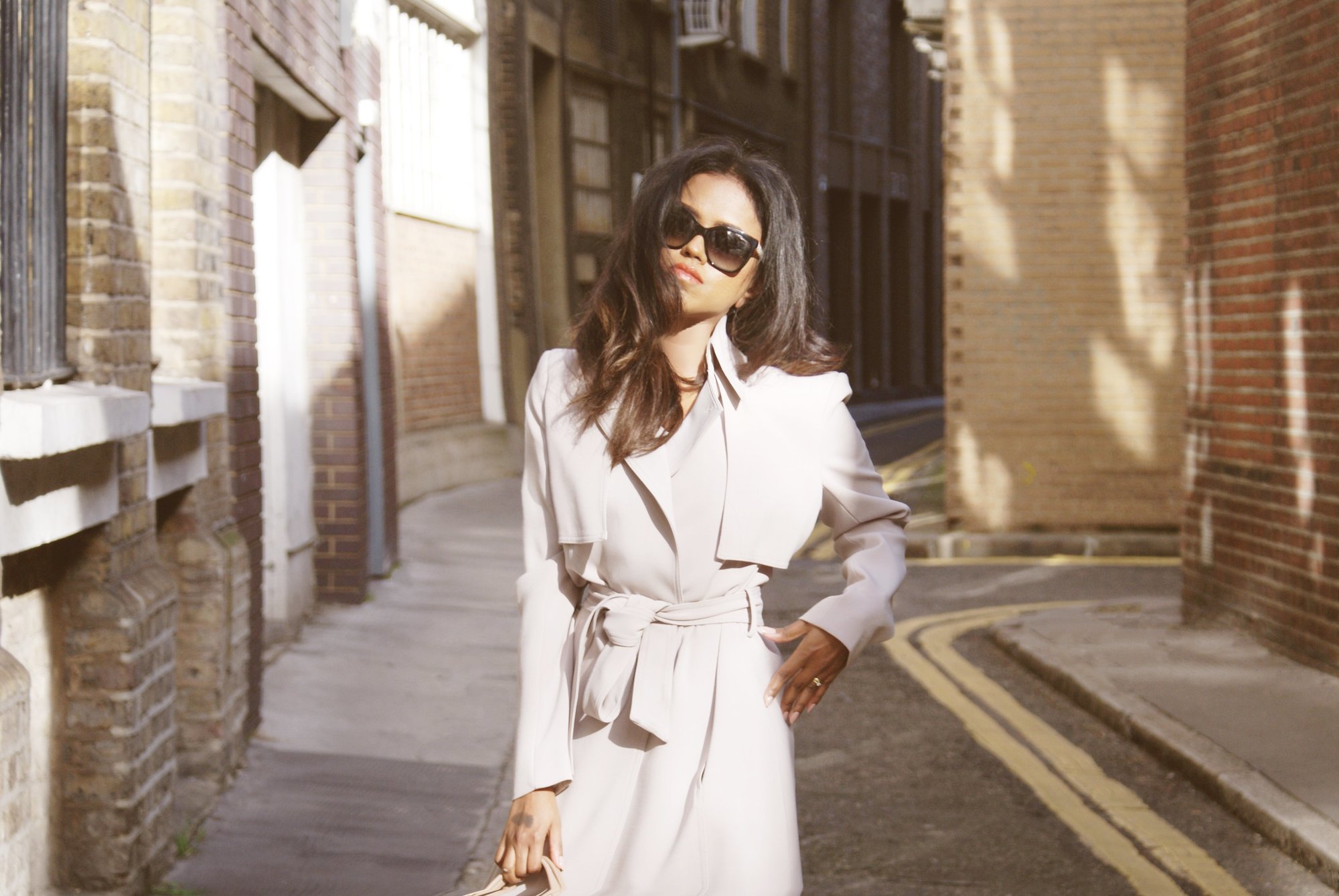 It is that time of the year. Yes! Welcome to Fashion Month and the most glorious one for me is the London Fashion Week where I get to see and admire the creative geniuses at home. Since being a designer myself has given a different viewpoint to the fashion week and I have come to appreciate the monumental taking of the task to showcase the creations. Looking at the latest designs flowing through runaways here at home always gives me energy and strength to carry on and not to mention the delight of discovering the imaginations of the people I admire the most.
When you go see the shows, picking up outfits for Fashion Week is not a task I take lightly. When I am invited to a specific show of a friend, I am usually given a few pieces to wear from his or her collection or I usually pop in there few days before to pick up an outfit. But when you have a day full of shows you are going to and they are all quite different from one another, I tend to go for a classic and a comfortable outfit to run from show to show.
I usually stick to either a neutral or a monochrome color palette to avoid being bias or to stay away from any trend specific pieces. So this time around I went for Trench Dressing to the London Fashion Week. This Tiramisu color Trench Coat is by Reiss and it kept me warm and stylish during the day. Given the number of times you have to sit down and get up from show to show, I need a trench coat that doesn't crease, especially in the back. I wanted a material that stays sharp and flawless from 9 am to 12 pm and this coat from Reiss did exactly that.
I also went for my trusted Gianvito Rossi ankle boots to up my height by 3 inches while allowing me to run and walk in heels during the day. I was pleasantly surprised after 15 hours of wearing them, I was still in no rush to take them off when I got home and that is telling.
This Prada fabric tote is an old favorite but I thought it goes perfectly with the color palette of the outfit and I can easily squeeze in my snacks, cameras, makeup on the top of what I usually carry.