Tom Ford Eyeshadow Quad in Body Heat Review - Testing Beauty Episode 30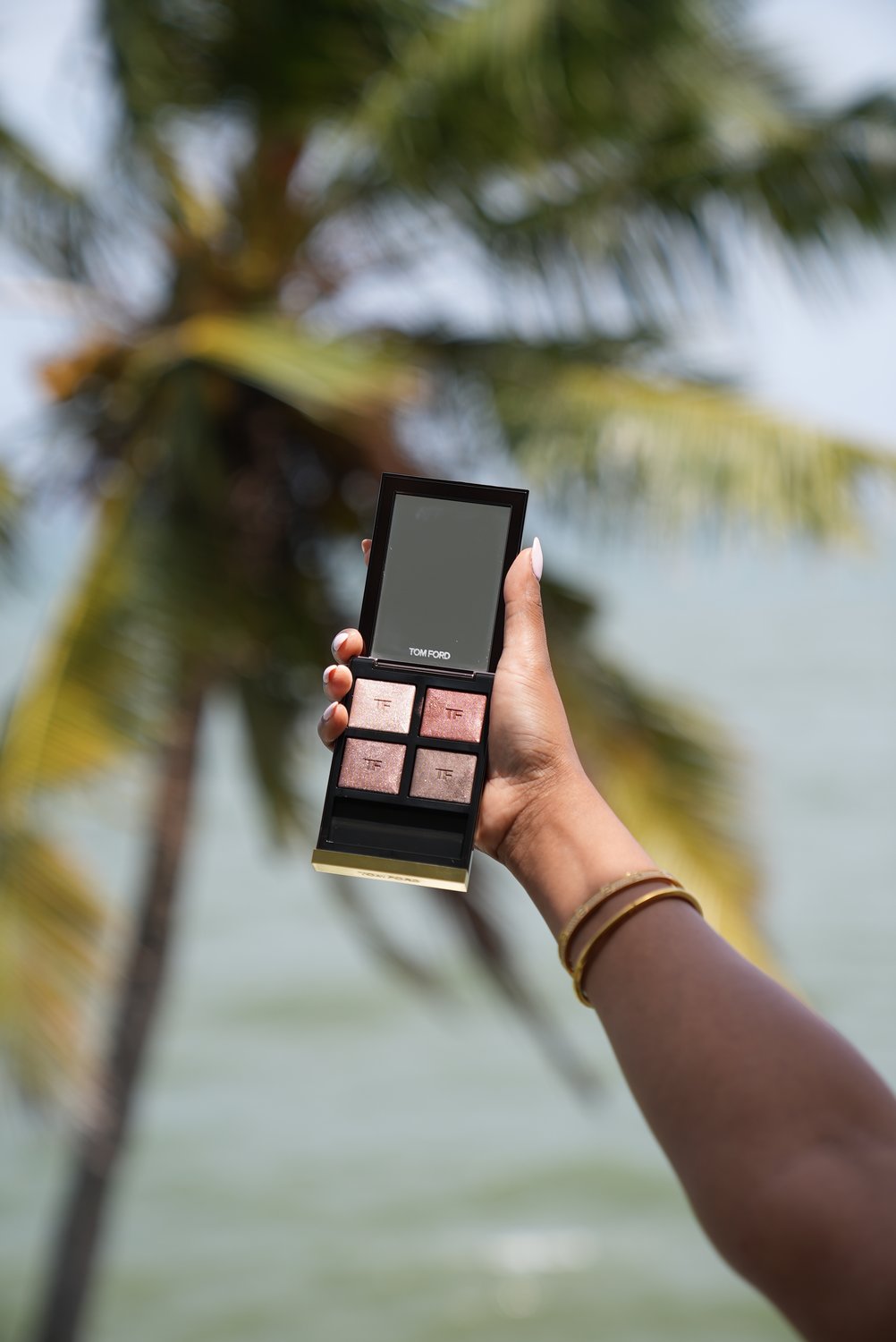 Testing Beauty! The beauty series that puts all the makeup and skincare products to the test! In Episode 30, we are testing the Tom Ford Eyeshadow Quad in Body Heat.
It is no secret that I have been a long-term Tom Ford fan, Some of my favourite perfumes are Tom Ford, my favourite brow gel and I basically have loved this brand for a long time. But this is my first time testing the eyeshadow quad, so let's find out if it will pass the test of my love.
Product: Tom Ford Eyeshadow Quad in Body Heat
Price: £68
Texture: Light shimmery texture with a great amount of pigmentation. I tried on with and without an eyeshadow primer and it makes a difference with the primer on as the texture doesn't sink into the lines on your skin and smoothens out a lot and looks neater.
Colour Range: Each palette has 4 colours which go so well with each other, 2 colours for the lid, one for the outer corner or to even create a powder liner and one for the brow bones and inner dot to use as a highlighting colour. There are 7 different palettes and each has 4 different colours.
Longevity: Lasted very nicely under a primer. I wore it for around 12 hours in very hot summer weather in Sri Lanka and lasted very nicely without needing any topping up.
Value for Money: For the quality of the product, it is something I would repurchase.
Final Score: 8.5/10