Timeless Style in Sicilian Bloom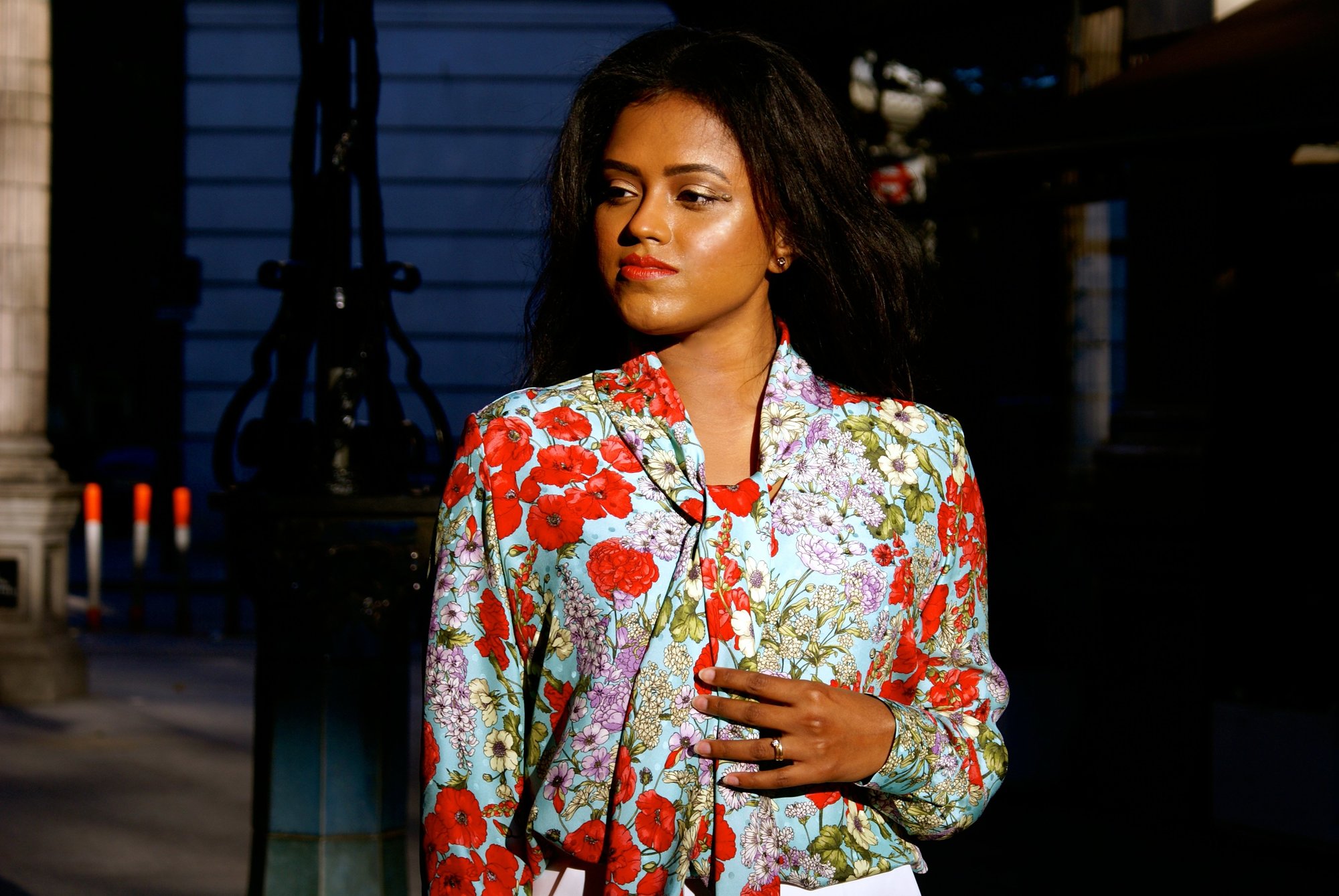 I have always said that a classic silk shirt is a wardrobe staple for women. A beautiful silk shirt is something you could wear from a board meeting to casual weekends to your favourite beach holidays. It is something that is so versatile and timeless.
So the Sicilian Bloom silk shirt is the vibrant version of your everyday silk shirt. Handmade in luxurious Jacquard silk in London, it is the bell of the ball when it comes to beautiful prints meeting an elegant design.
I have longed to create this very ladylike shirt with a bow in the neck, perfect for autumn and winter to keep you warm in a very sophisticated style. However I know that this is quite a contrast to the average autumn winter shirt due to its colour palette. But when it is dark and raining outside, I didn't think that I would want to add to that darkness. In fact I wanted to create a piece that brighten up things for autumn and winter. To take off the darkness, to lift your mood up and to celebrate colours. I love a bright and a mesmerizing colour palette for autumn and winter. It makes you stand out from the crowd. It says I own my style.
Sicilian Bloom can be worn with different outfits for different occasions. Pair it with a while trousers / long culottes, a red handbag and pair of nice heels, you are good to go to any lunch party, shopping with girls, a daytime date or even for strolling around in holidays.
Then you can change in to a pencil skirt suit with a beautiful pair of court shoes and a smart bag, for a work day, a board meeting or for an interview.
Then you can wrap the bow around your neck for a bit more sexy look, showing off your decolletage for the evening once you pair the Sicilian Bloom with a pair of leather skinny jeans, a killer pair of high heel sandals and a red lipstick to finish off.
I love the way this colour palette flatters women from all ages and all races. It  is something that I put on, on a day when I want to stand out from the crowds, stand tall and make a statement, and it does exactly that, very elegantly!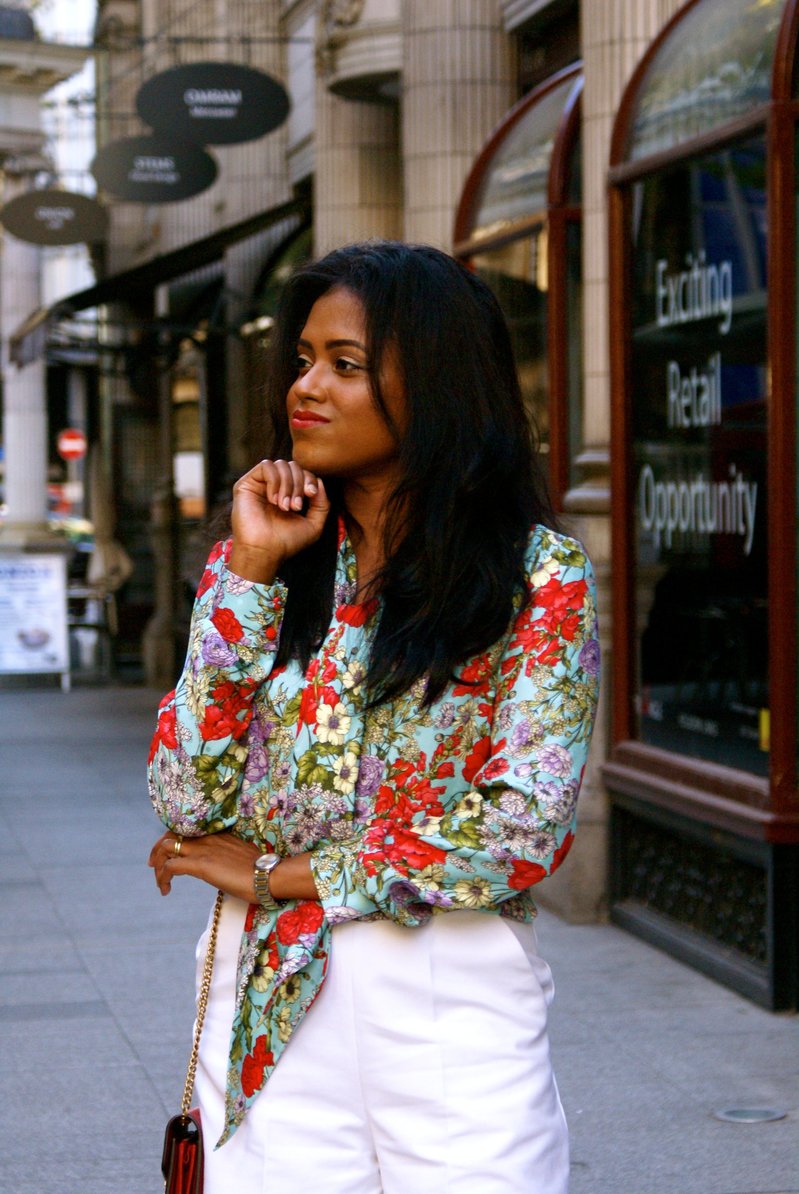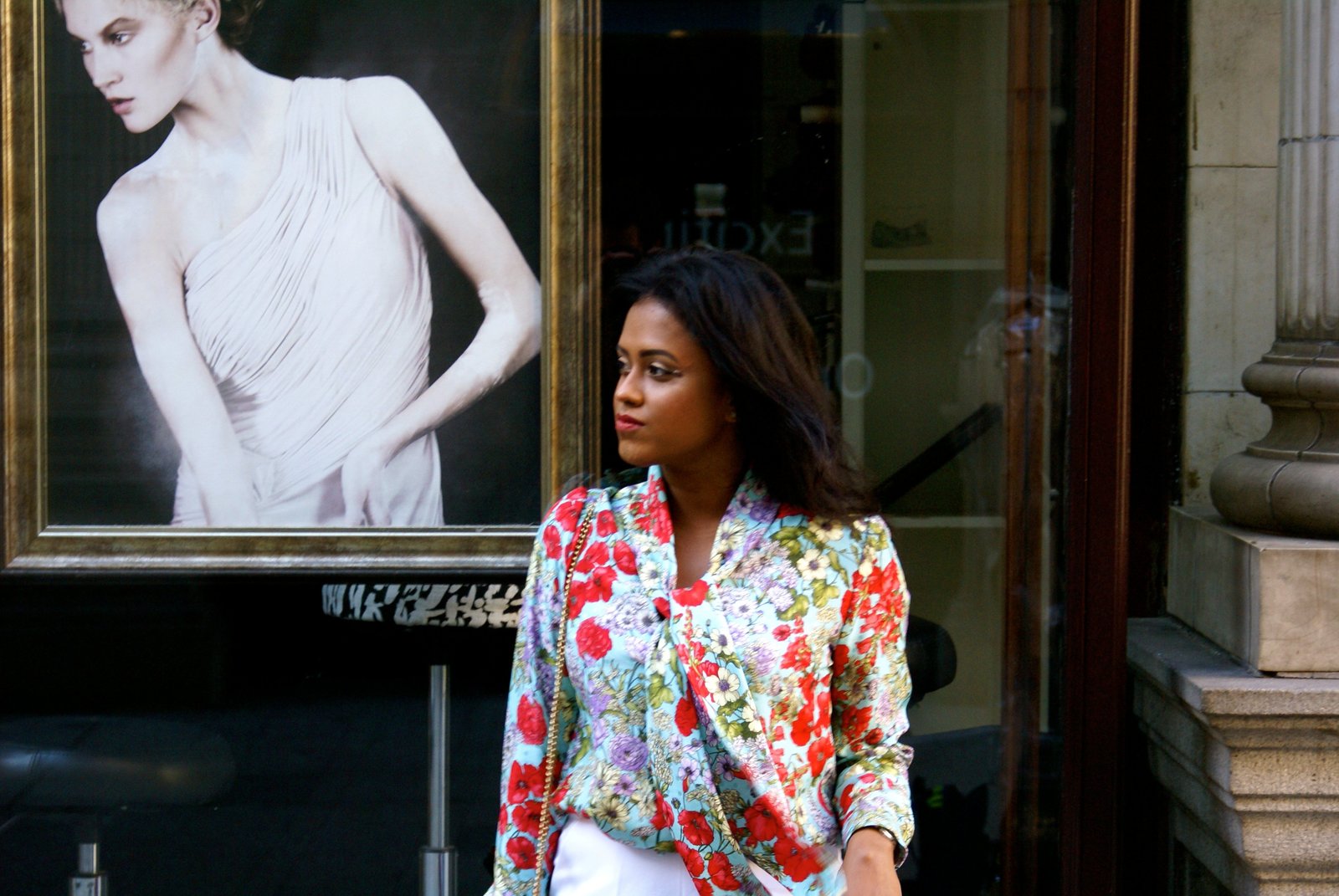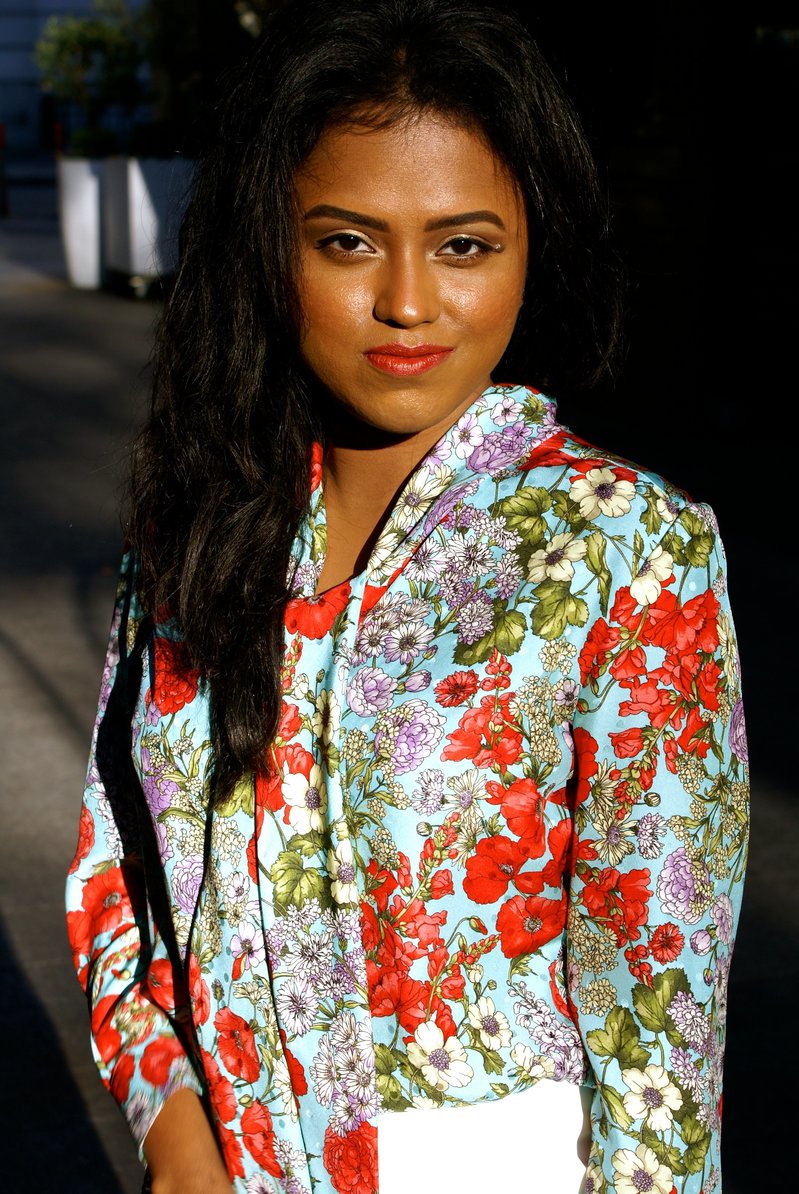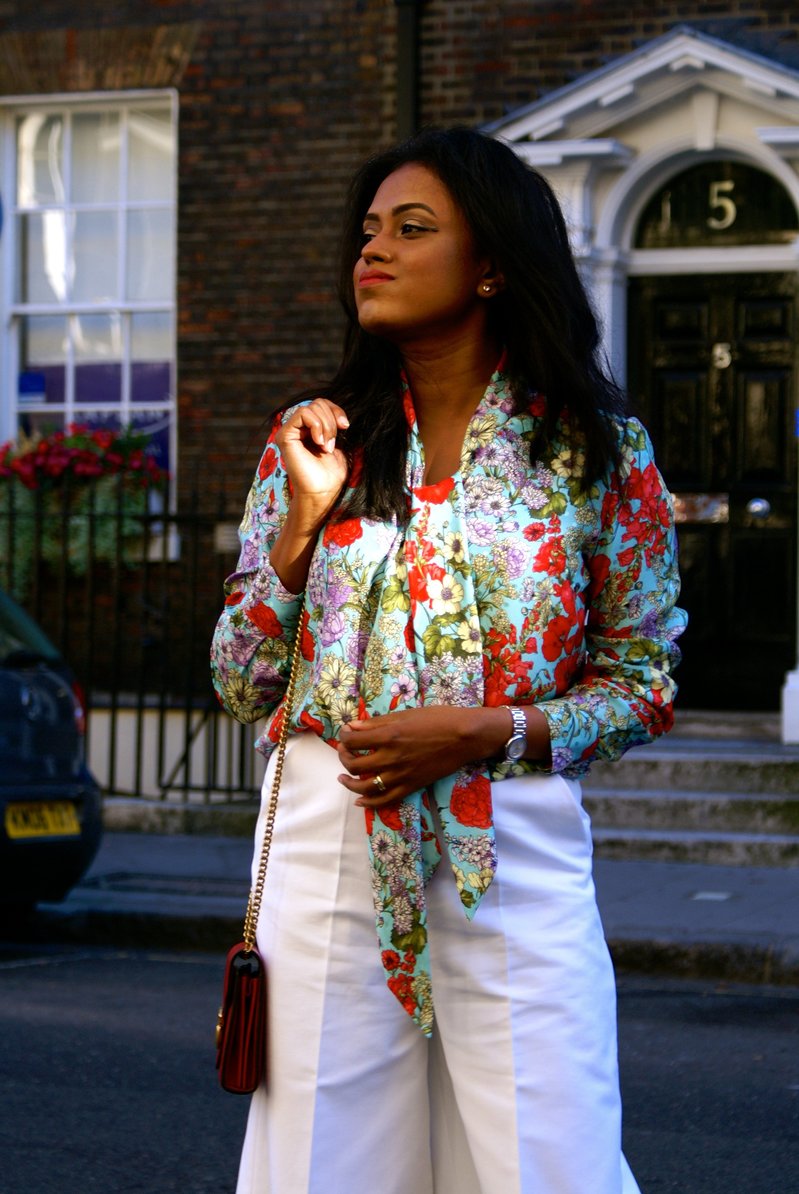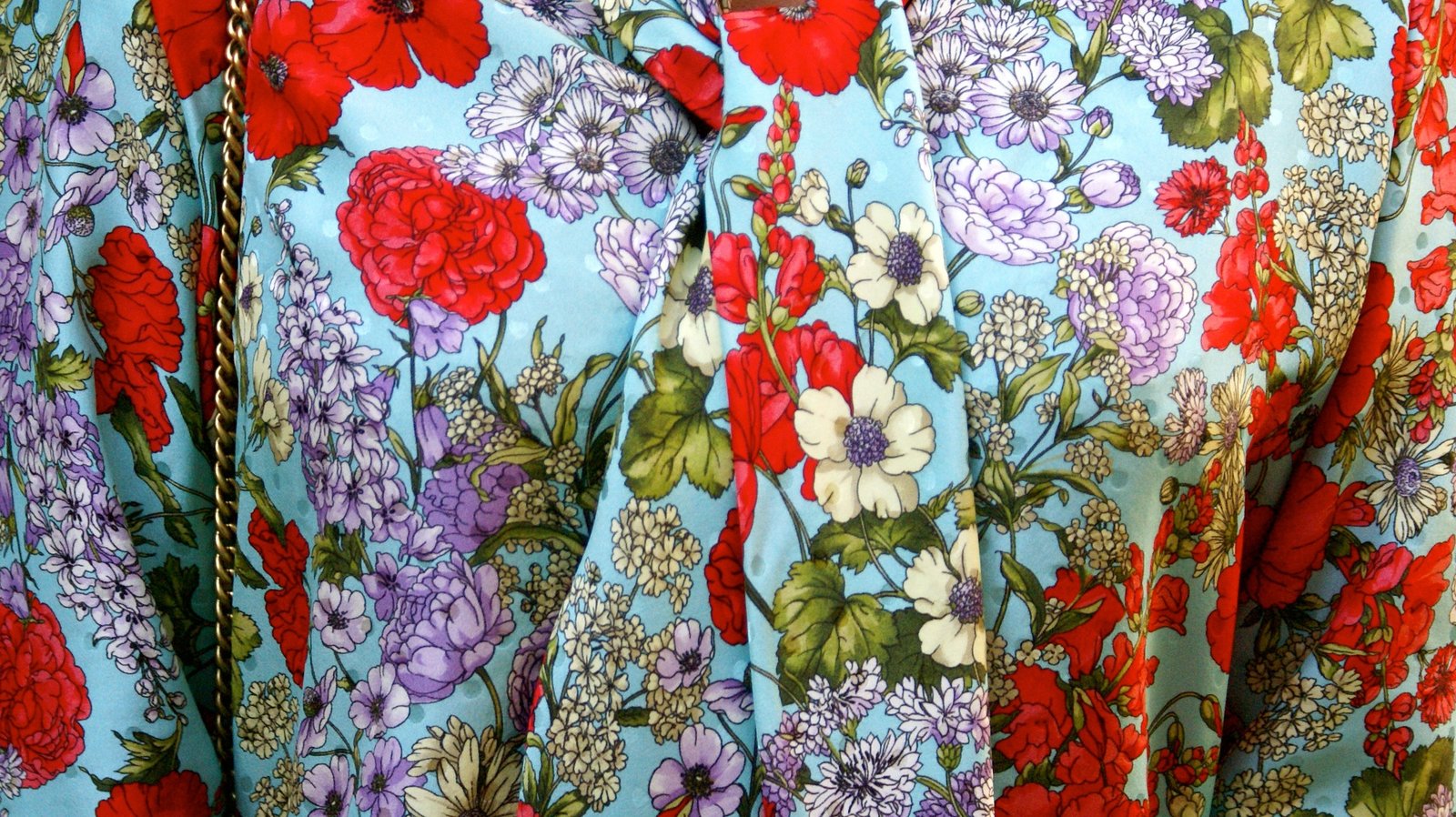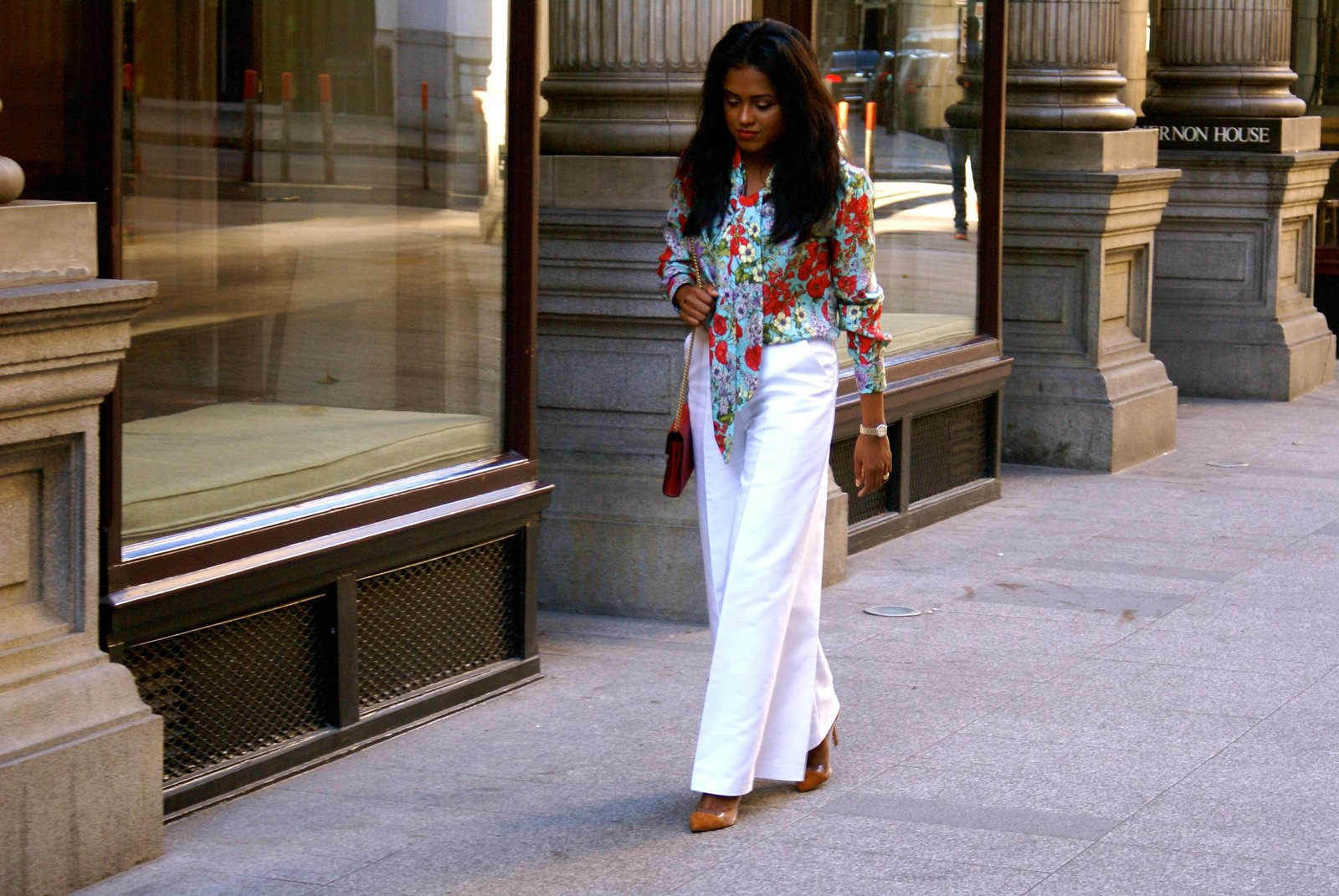 Sicilian Bloom Silk Shirt
Sophistiqué Long Culottes in White