The verdict on RMS Beauty - Testing Beauty Episode 42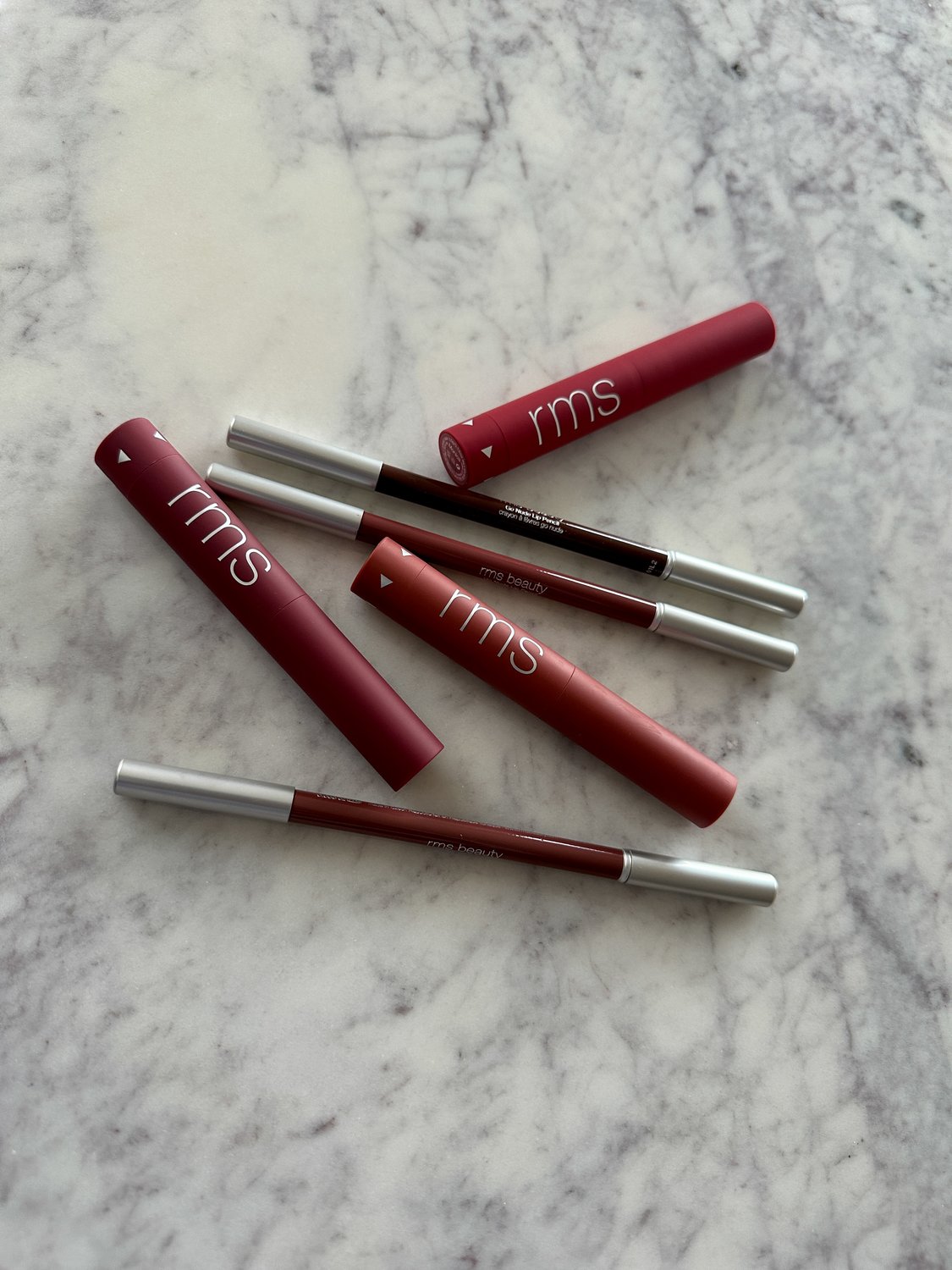 In the world of beauty, where every brand seems to promise a revolution in a jar, RMS Beauty stands out not just for its commitment to purity but also for its masterful creation of products that celebrate your natural beauty.
RMS Beauty has carved a niche for itself in the clean beauty industry, and its blushes and lip products are a testament to the brand's dedication to quality, effectiveness, and environmental responsibility.
The Ethos of RMS Beauty
RMS Beauty was born out of the philosophy that makeup should not only be about adornment but also about wellness. The brand's founder, Rose-Marie Swift, a renowned makeup artist, has been a strong advocate for healthier beauty products since her own experience with toxic ingredients in cosmetics. RMS Beauty is her answer to the call for products that are not only safe to use but also heal and nourish the skin.
What sets RMS Beauty apart is its commitment to using raw, food-grade, organic ingredients in their natural state, allowing their living, healing attributes to penetrate and rejuvenate the skin. The brand is special because it has not only championed the clean beauty movement but has also set the bar high for what consumers should expect from their makeup.
The Blush of Nature: RMS Beauty Blushes
RMS Beauty blushes are the epitome of what a blush should be: a subtle flush of color that enhances your natural complexion without overwhelming it. The brand's signature Lip2Cheek product is a multitasker that exemplifies the brand's philosophy. Made with nourishing ingredients like coconut oil, jojoba oil, and argan oil, these blushes glide onto the skin with a creamy consistency that is rare in the realm of natural cosmetics.
The colors are derived from mineral pigments, which provide a spectrum of shades suitable for every skin tone, and the sheer, buildable formula allows for a customizable look, from a natural daytime glow to a more dramatic evening hue. The result is a youthful, dewy finish that looks like your skin but better.
Lip Service: RMS Beauty Lip Products
When it comes to lip products, RMS Beauty offers a range of options that are as good for your lips as they look on them. The brand's lipsticks, lip shines, and tinted balms are infused with the same nutrient-rich ingredients found in their other products, ensuring that your lips are treated to a hydrating and rejuvenating experience with every application.
The lipsticks boast a long-lasting, satin finish with intense color payoff, while the lip shines offer a more sheer, glossy look. The tinted balms are perfect for those who prefer a hint of color with their lip care. Each product is formulated without harmful chemicals, ensuring that you're not ingesting anything detrimental to your health.
Why RMS Beauty Stands Out
RMS Beauty's commitment to purity and quality is evident in every product. The brand's avoidance of synthetic preservatives, GMO ingredients, nano particles, and anything containing harmful chemicals is not just a selling point but a promise to its customers. RMS Beauty is also cruelty-free, and many of its products are vegan, catering to a wide range of ethical consumers.
Moreover, RMS Beauty's packaging is minimalistic and biodegradable, reflecting the brand's environmental consciousness. The glass pots and metal lids used in their packaging are not only chic but also recyclable, reducing the environmental footprint.
My favourites from RMS Beauty