The Ultimate Guide to Chanel Lipsticks: Find Your Perfect Shade and Finish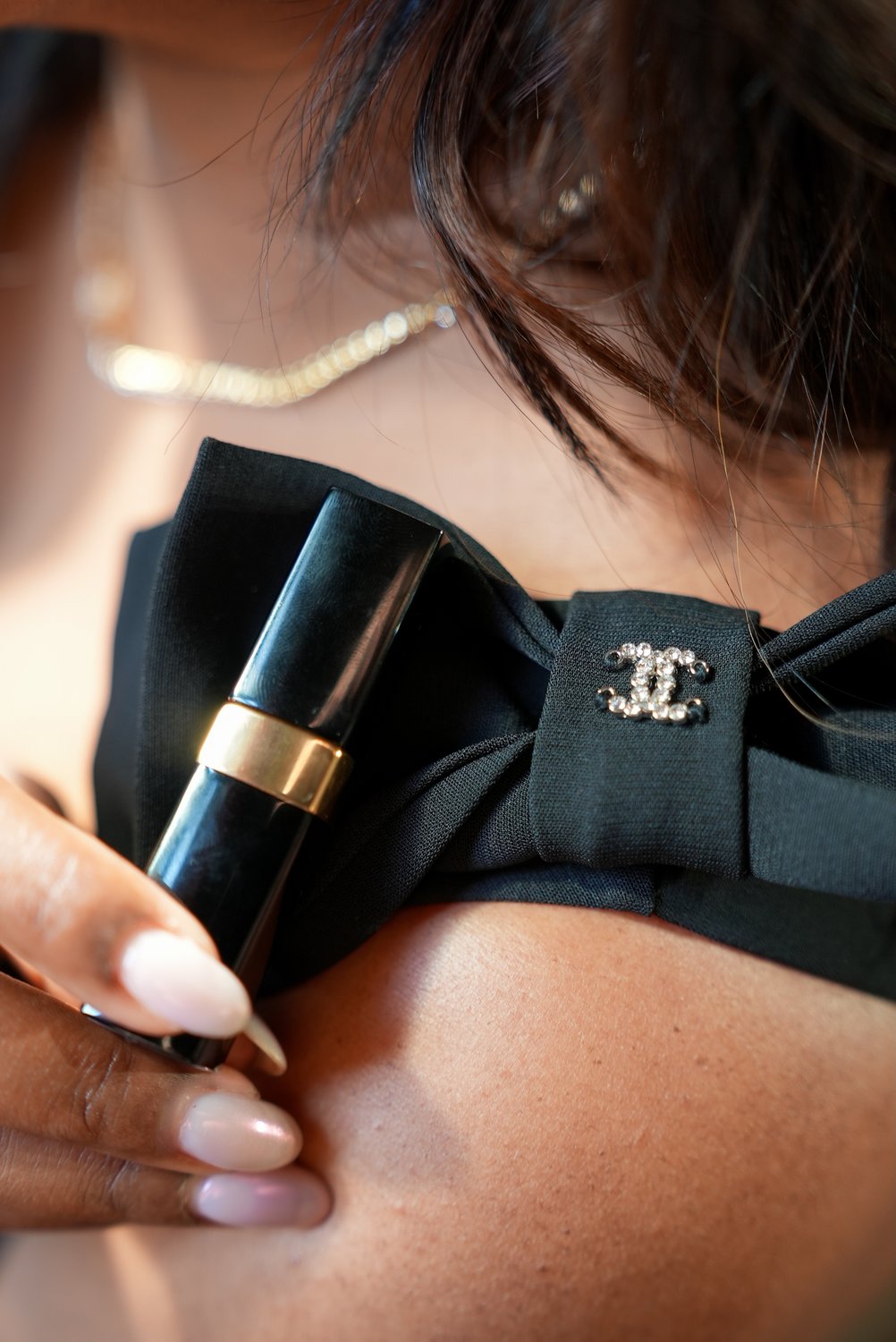 Chanel, a brand synonymous with luxury and elegance, offers a range of lipsticks that are as covetable for their chic packaging as they are for their high-performance formulas. Whether you're a lipstick aficionado or new to the world of Chanel, this guide will help you navigate the various ranges, textures, and shades to find your perfect lipstick.
Understanding Chanel's Lipstick Ranges


Rouge Coco:
Texture and Finish: Creamy and hydrating with a luminous finish.
Color Range: Extensive range of colors from nudes to reds and plums.
Lasting Power: Moderate, but the hydrating formula ensures a comfortable wear.
Star Shades: Mademoiselle, Gabrielle.


Rouge Allure:
Texture and Finish: Intense color with a satin finish.
Color Range: Bold and vibrant shades.
Lasting Power: Long-wearing with a lightweight feel.
Star Shades: Passion, Pirate.


Rouge Allure Velvet:
Texture and Finish: Matte with a velvety finish.
Color Range: Rich and deep shades.
Lasting Power: Excellent, with a non-drying formula.
Star Shades: La Fascinante, L'Exubérante.


Rouge Allure Ink:
Texture and Finish: Liquid lipstick with a matte finish.
Color Range: Intense and bold shades.
Lasting Power: Very long-wearing and smudge-proof.
Star Shades: Serenity, Libéré.


Rouge Coco Gloss:
Texture and Finish: Glossy with a high-shine finish.
Color Range: Sheer colors perfect for layering.
Lasting Power: Moderate, reapplication needed.
Star Shades: Melted Honey, Douceur.
Choosing the Right Texture and Finish
For a Natural Look: Opt for the Rouge Coco range for a hydrating and natural finish.
For Bold and Vibrant Lips: Choose Rouge Allure for intense color payoff.
For a Matte Finish: Go for Rouge Allure Velvet or Rouge Allure Ink.
For a Glossy Finish: Pick a shade from the Rouge Coco Gloss range.
Finding Your Perfect Shade
Fair Skin: Opt for pinks, corals, and light reds.
Medium Skin: Try rose, berry, and mauve shades.
Dark Skin: Go for deep plums, berries, and reds.
Ensuring Long-Lasting Wear
Prep Your Lips: Exfoliate and moisturize your lips before application.
Use a Lip Liner: This will define your lips and prevent the lipstick from bleeding.
Blot and Reapply: For an extra-long-lasting finish, apply one coat, blot with a tissue, and apply another coat.


Caring for Your Chanel Lipstick
Keep It Cool: Store your lipstick in a cool place to prevent it from melting.
Clean the Bullet: Wipe the bullet with a tissue after use to keep it clean.