The No 1 trending piece this season - The Puffer Jacket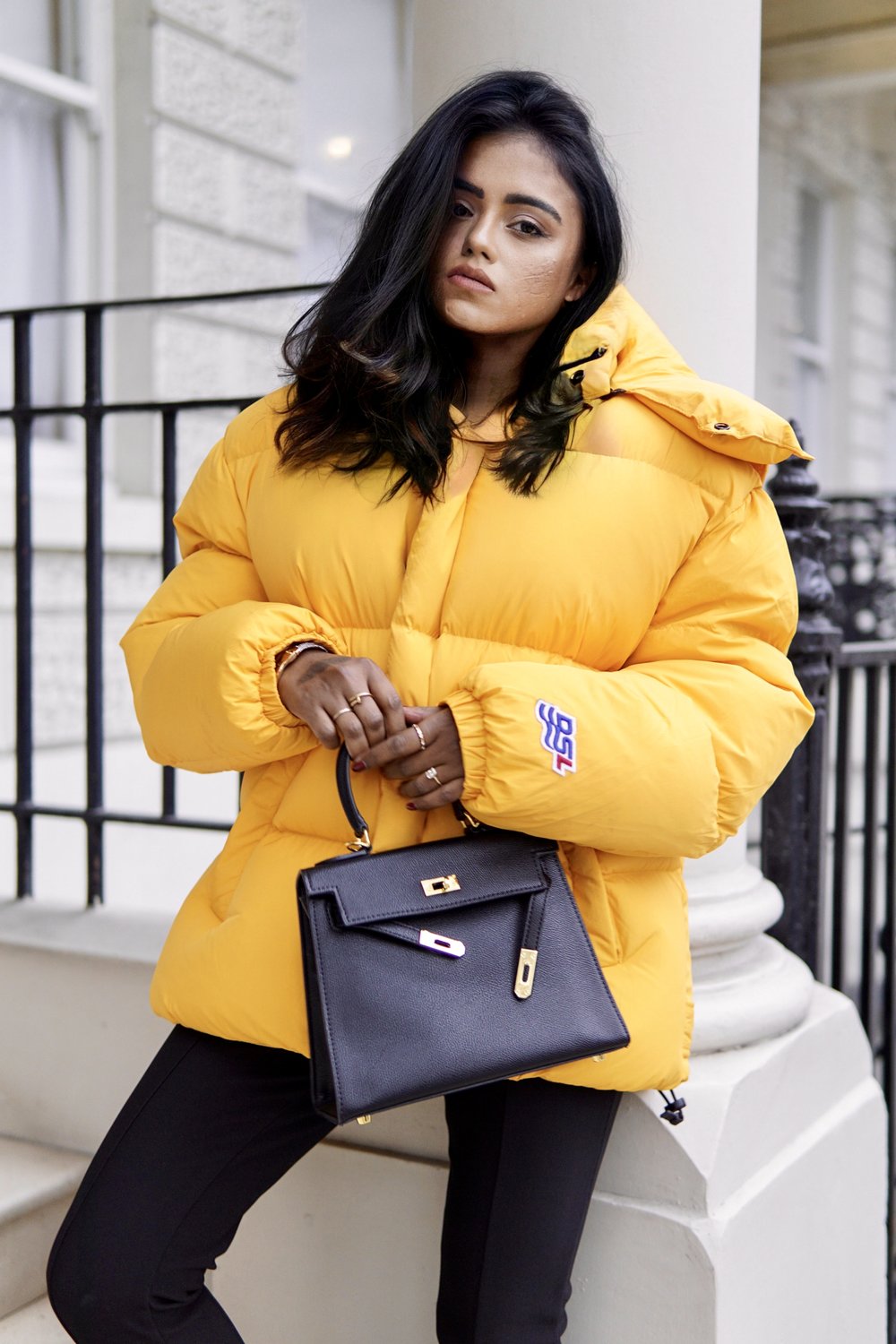 One of the most important pieces of this season and also one of the most trendy outwear styles of the last few years. This trend has taken the world by a storm and we can't get enough of it. And if you don't have a puffer jacket in your fall/winter wardrobe then it's time to add one.
This comfortable, versatile and timeless outerwear style is maintaining its high ranking in the fashion trends throughout the last years. We used to associate the puffer as the coat your thrown on when going to the gym or just running to the grocery store, but now it has turned into the day-to-day staple that we all go for. And thankfully, we have now such large selections of choices for the puffer, from cropped, to puffier, bright coloured that any puffer you choose can be as stylish as it is practical.
If you want to make more of a statement there are puffers that are branded and with graphic print such as ones from Balenciaga, but whether you like to keep your wardrobe to a minimal, neutral tones or more statement pieces, there is something out there for everyone within any price range. The Puffer Jacket has made history this winter as there has never been a trend this strong for any outerwear pieces. Any designer or brand you can think of - they have a puffer jacket. And we have seen the most extravagant prints, hues, materials and textures of the iconic puffer.
They are also coming in so many gorgeous bright colours now and whether you ski or not, it is a must have item for the trend lover this Christmas.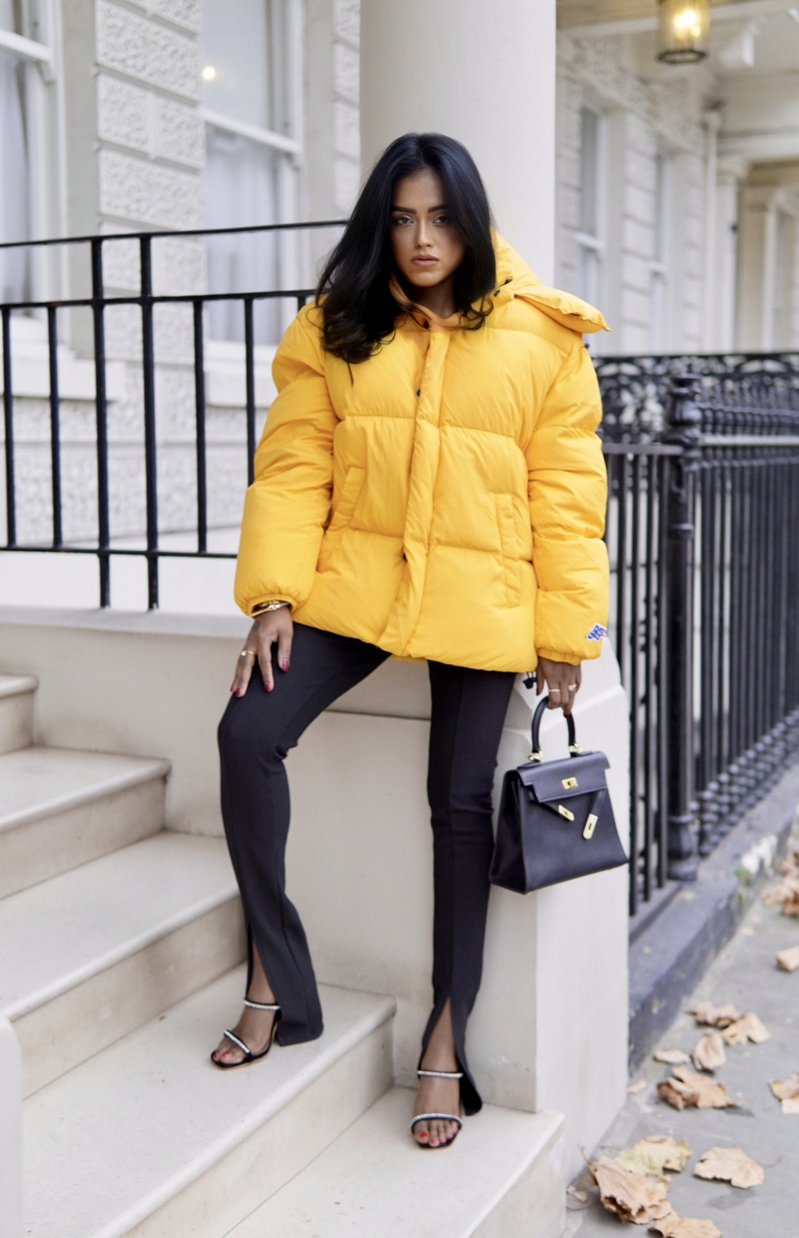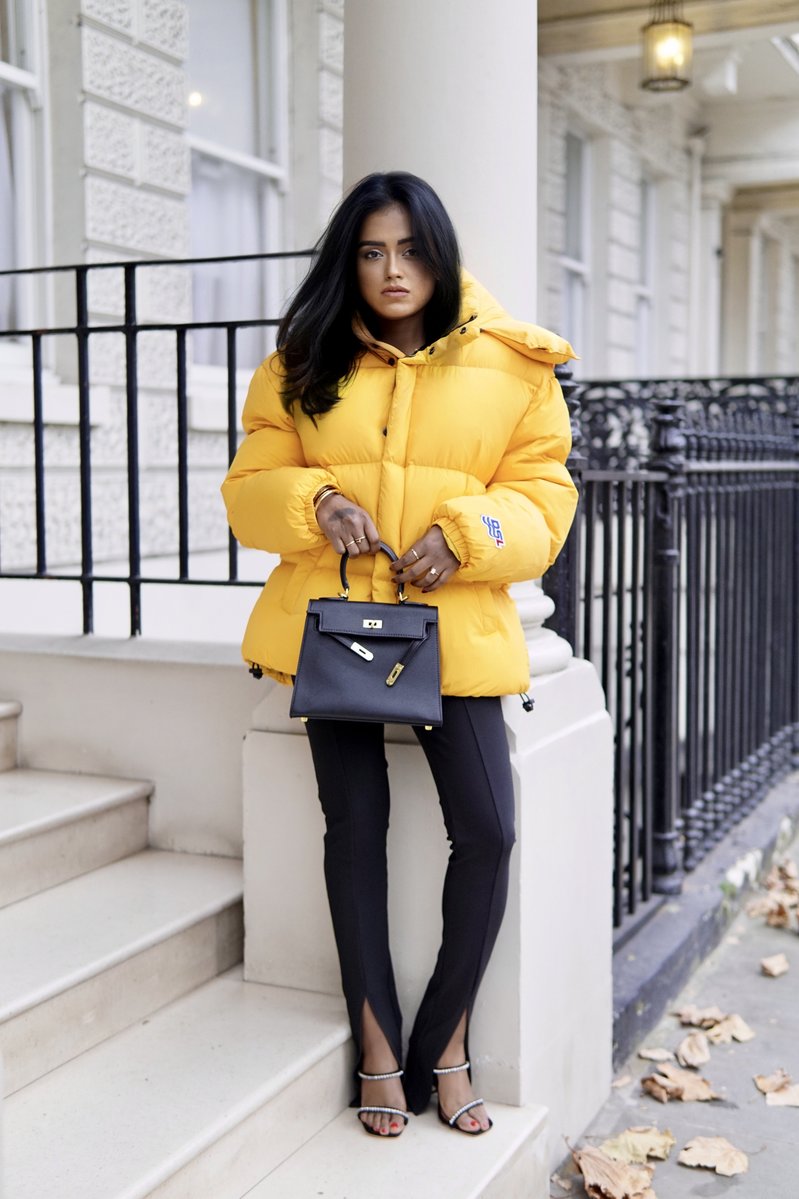 Some trends can feel like they are not inclusive but they puffer jacket can be worn by anyone. Colourful jackets have been an iconic statement piece worn by anyone and everyone - and they can be styled in so many different ways. For a everyday casual look just throw on some baggy jeans and trainers. For a more stylish way of styling a puffer you can also wear a puffer with a silk slip dress at midi length with some knee high boots to contrast the feminine softness of the dress with an edgy take. Sachini's favourite way of styling a puffer is when going for a party look wearing it with some elongating trousers with a split on the front so you can show off your sparkling heels and puffer balances the look out.
A puffer jacket is also great when. Styled with some wide-leg palazzo pants for a more classy and trendy kind of look.
Our top pick of this season is the bold and bright Yellow Puffer Jacket from Diesel. A jacket that will brighten your day and anyone that sees you in it. A catch-all puffer jacket that is perfect for any condition and any look, it's ultrapracticality and unique colour makes you feel bold and empowered. A puffer jacket is the finishing touch of any cold weather outfit but the Diesel Puffer Jacket is what makes the outfit. If you're not afraid of standing out and are bored of having neutral coloured winter outerwear the Diesel puffer jacket is one you will want to get bundled up in this season.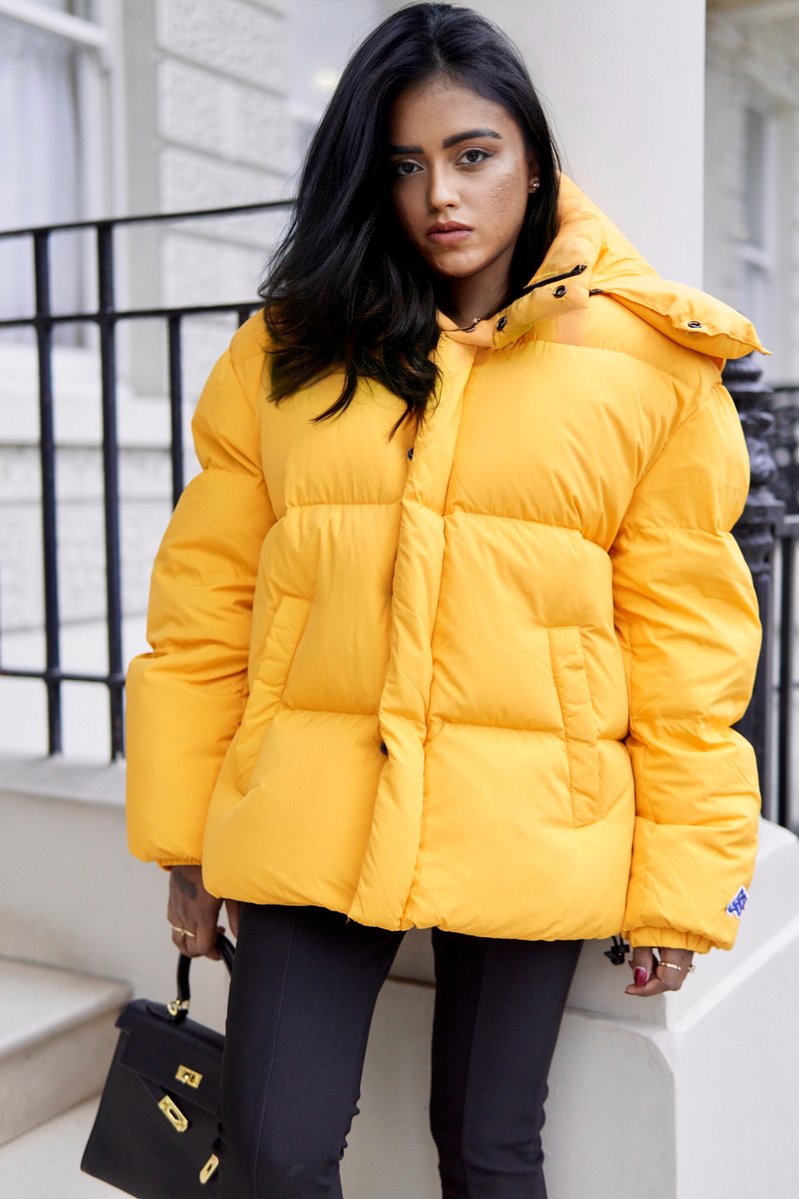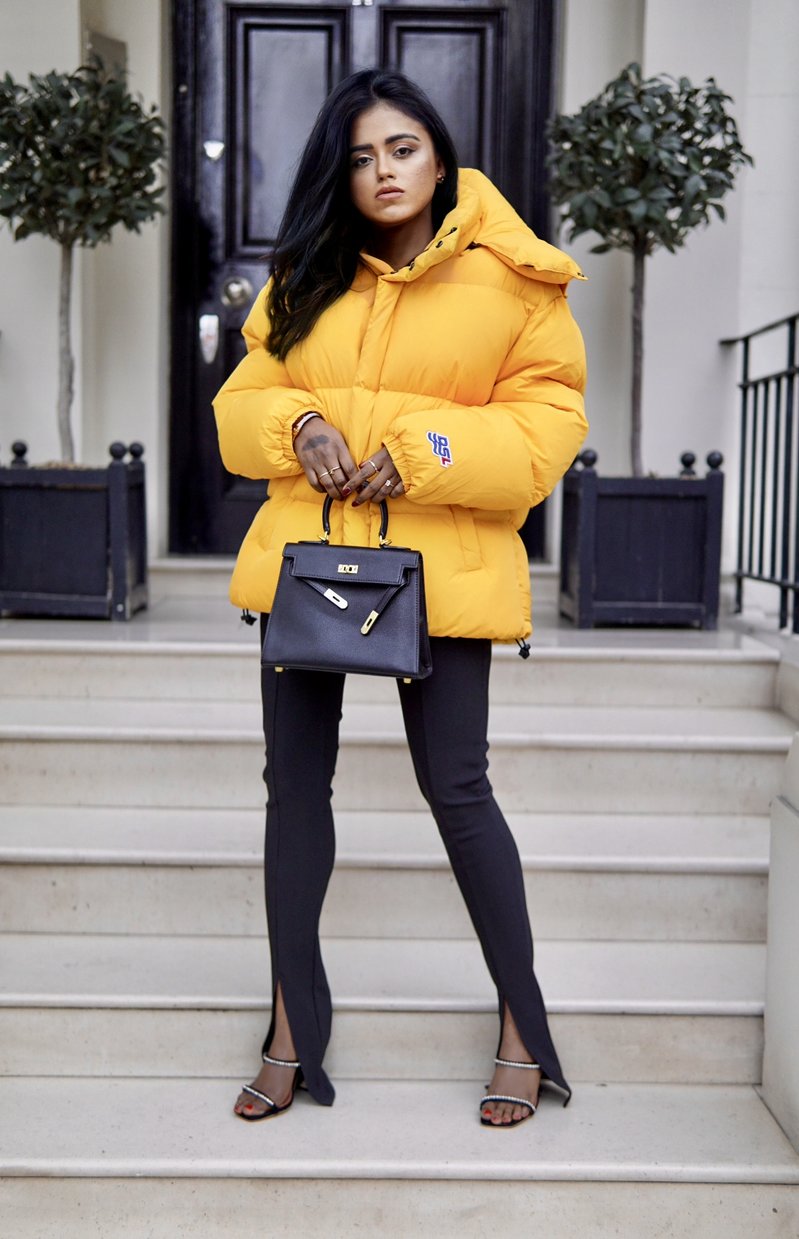 Have you jumped on the puffer trend this year, or are you a love of a different jacket style? Let us know, we want to know!
Written by: Adela Makowska
Directed by: Sachini Dilanka