The coziest knits for cool January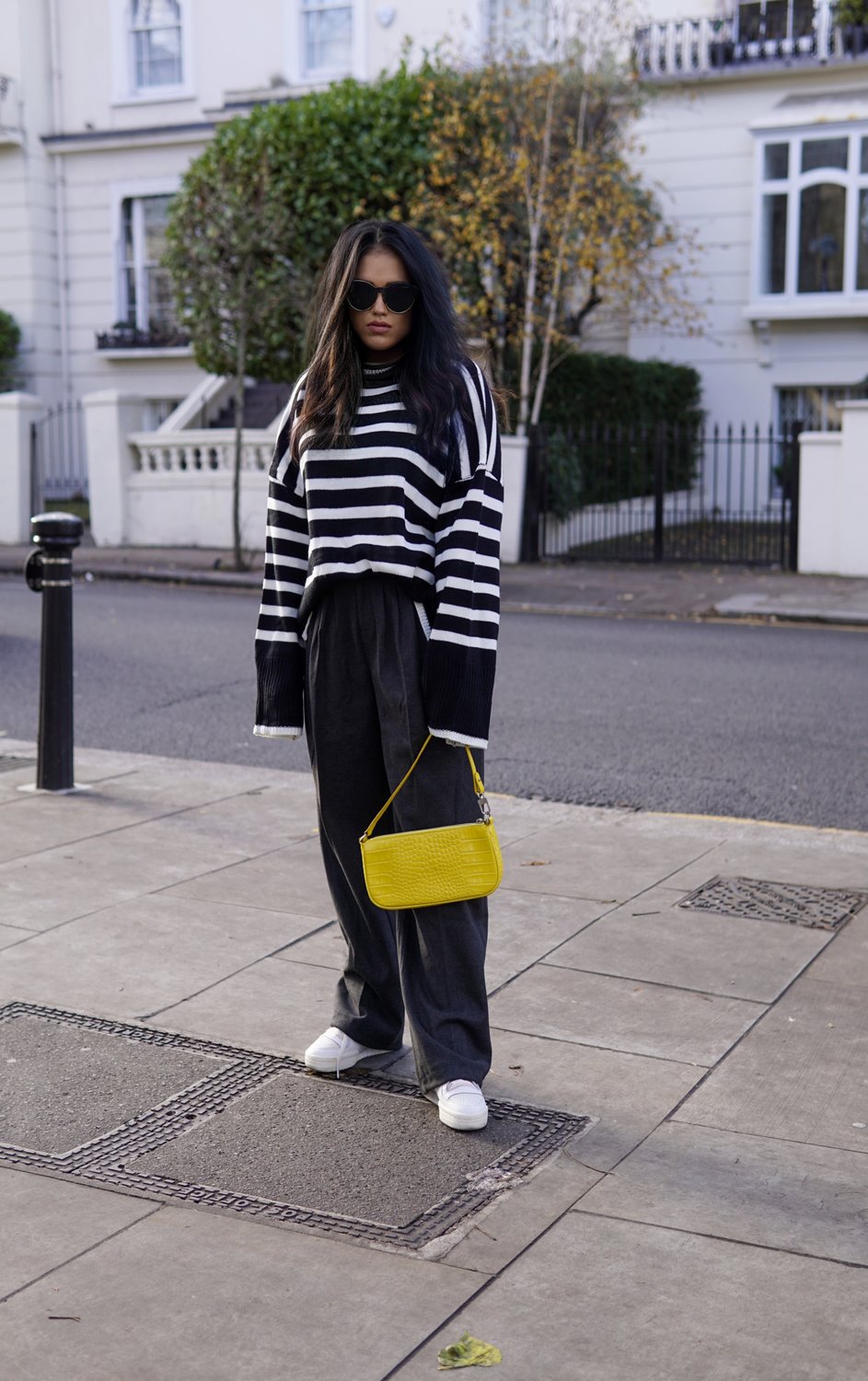 This comfy chic trend is here to stay as it has done for years. Knitwear comes into play during almost any season - apart from summer, but we see them everywhere especially during the cooler winter months. The styles of knitwear are endless, you can go from crewnecks to turtlenecks and cardigans and every style can be easily styled with anything already in your wardrobe. If you are looking to invest in a piece that will stand the test of time, the most crucial thing is being aware of the materials your knitwear is made of. Knitwear is essential for layering and keeping warm and cosy through the winter, so if you are looking for some guidance on the hottest pieces to get this season Sachini has curated the best options for this January of both high end and high street knits.
For the ultimate knit on the high-end side, you can also find a vast choice of amazing materials that are turned into unique and very long-lasting pieces. Styles are both fitted and oversized that you can style as a statement piece or use for some easy layering. Khaite is a New York-based brand and they create pieces that are the very epitome of modern sleek knitwear. This comes with an expensive price tag but they are a worthy, wardrobe investment.
Khaite is known for its premium materials and unwavering attention to detail. If a brand like this isn't in your budget but you are still looking for a powerful knitwear piece to see you through this winter then Maxmara is a classic brand that creates beautiful knitwear pieces that are known for their timelessness. You can find amazing classic styles. Maxmara is a modern go-to for knitwear, each season they offer fresh styles. If your priority is sustainability then Stella McCartney would be the ideal option for you.
Whenever and however you love to bundle up in winter there is something for everyone! Not everyone can splurge on designer knitwear and thankfully to how advanced fashion is - you don't have to! The high street shops have such amazing options this season with some of the best places to look right now are & Other Stories and H&M. You can get amazing quality pieces without breaking the bank - which is what we all need post-Christmas indulgence. Of course, the material of your knitwear is so important so always check the fabric and keep an eye out for wool and cashmere being the predominant material to keep the warmth in this cool January. You can always wear a knitted jumper with one of your favourite dresses and a pair of elegant boots to give that edgy look or throw over a massive scarf in a matching tone to get that straight-out-of-a-magazine look.
Where is your go-to place for buying knitwear?
Written by: Adela Makowska
Directed by: Sachini Dilanka