The classic summer dresses that will never go out of style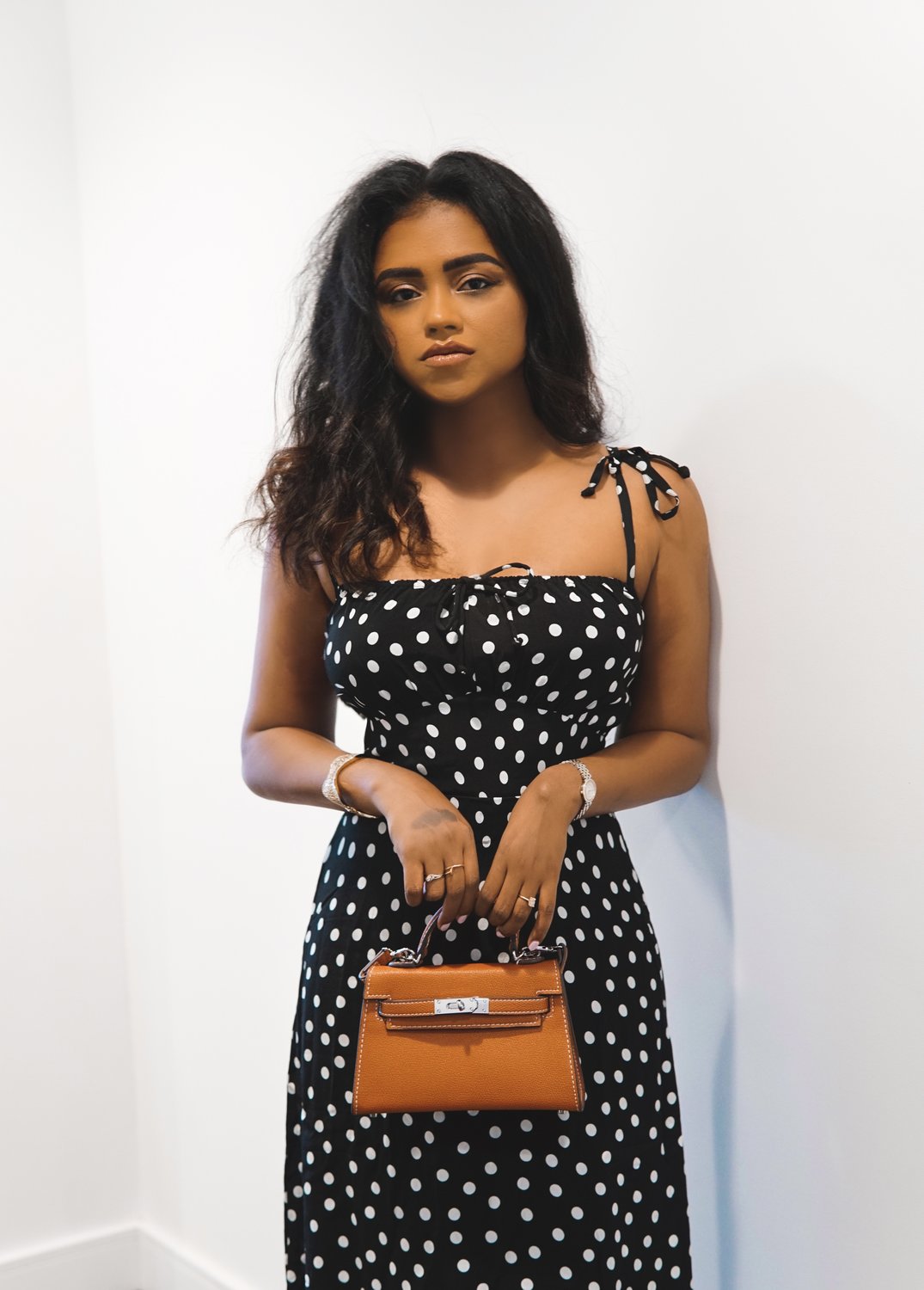 Summer means dresses. There's something so unapologetically sophisticated and summer-like about classic summer dress styles. I love how dynamic and every-changing fashion is but there's nothing better than returning, timeless trends and the way the fashion industry can create new pieces whilst still maintaining classic, patterns, materials, and styles.
Below you'll find your guide on classic summer dresses that will never go out of style.
The Polka dots dress has been on trend since the fifties and it seems as though every year they still make a return and if anything become more popular!
A polka dress is the chic summer choice that will return to being on-trend every summer.The polka dot pattern always adds that retype 80s and 90s vibe especially when paired with red lipstick to go with it. The combinations can also be endless ranging from a class black and white polka dot to navy/white or brown/white.
The polka dot print is highly versatile and can be quite a minimal addition to a styling a creation but can also be quite a statement piece too. Adding some gold jewelry or a pearl necklace to a midi polka dot dress screams elegance to me! Every season the polka dot pattern return on the runway and famously we see the polka dot dress featured and inspired by the infamous Saint Laurent in every collection of the Spring/Summer edit.
It's the perfect fun and flattering patterned piece that will stand the test of time every year.
This is a love and hate shape in many people's wardrobes.
A wardrobe staple in many people's wardrobe, this is one of those dresses that can take you from day and night - and look great for any occasion and season. The silk slip dress has achieved the status staple in recent years. Once the silk slip dress had that risqué essence of being underwear, lingerie-like. The boundaries in fashion have blurred and I am a big fan of the sensual look that a silk slip dress gives without being vulgar. The often lustrous material and slender spaghetti straps are both sexy and elegant at the same time.
A great brand to look into if you want that perfect silk slip dress is Lily Silk - their zero waste ethos and sustainable values encourage people to be conscious of what they buy whilst still delivering trendy, timeless pieces. Lily Silk is great if you are looking to bring in more staple, luxury pieces into your wardrobe that are still within a reasonable budget.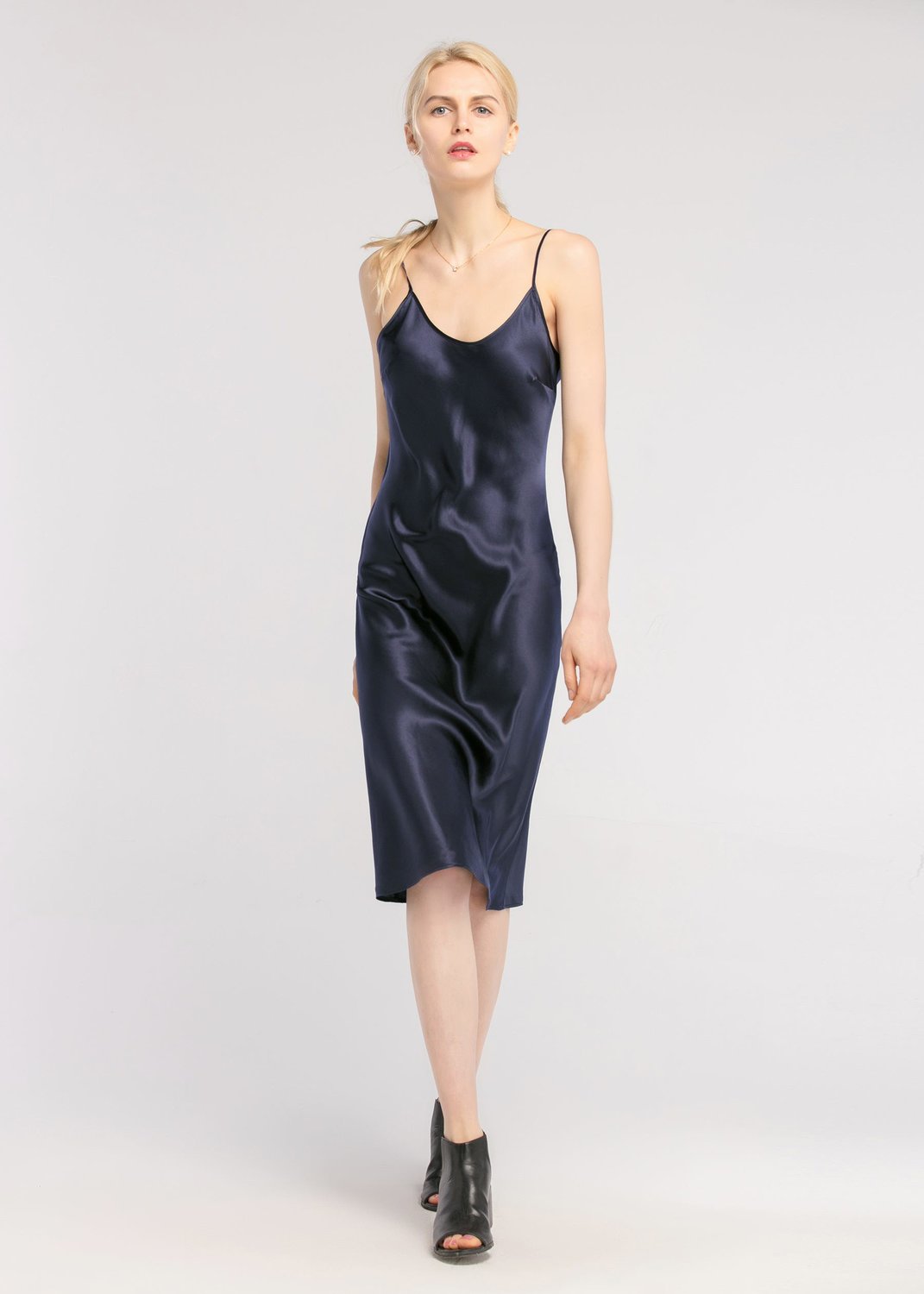 Has the little white dress replaced the little black dress?
I don't dare to be the one to answer that question but the little white dress is one of the best styles of dress to have in your wardrobe - especially in the summer. From shirt dresses to silk dresses to a classic light linen dress - it's all about the minimal white.
It is common knowledge that everyone needs a little black dress but there's an equal need for a little white dress in everyone's wardrobe.
White will never go out of fashion and it is most popular in the summer. If budget isn't a problem and you are looking into invest in a special white dress the Jacqueums White dress is the one for you. Simple, luxe, and elegant. It is the coolest shade for the summer and a pure white dress can be dressed up or down.
With the wise words of Coco Chanel 'simplicity is the keynote of all true elegance' and I think that's the best way to look at a little white dress. Nothing can quite top the innocent white dress, it can come in all styles of linen, lace, or with a slight ruffle. Wearing a white dress makes me imagine and dream of the French Riviera, a gorgeous tan, and watching the sun go down on a summer evening.
Shop summer white dresses
What's the classic summer dress that you go back to every summer?
Written by: Adela Makowska
Directed by: Sachini Dilanka