Skincare Revolution with Chanel Le Blanc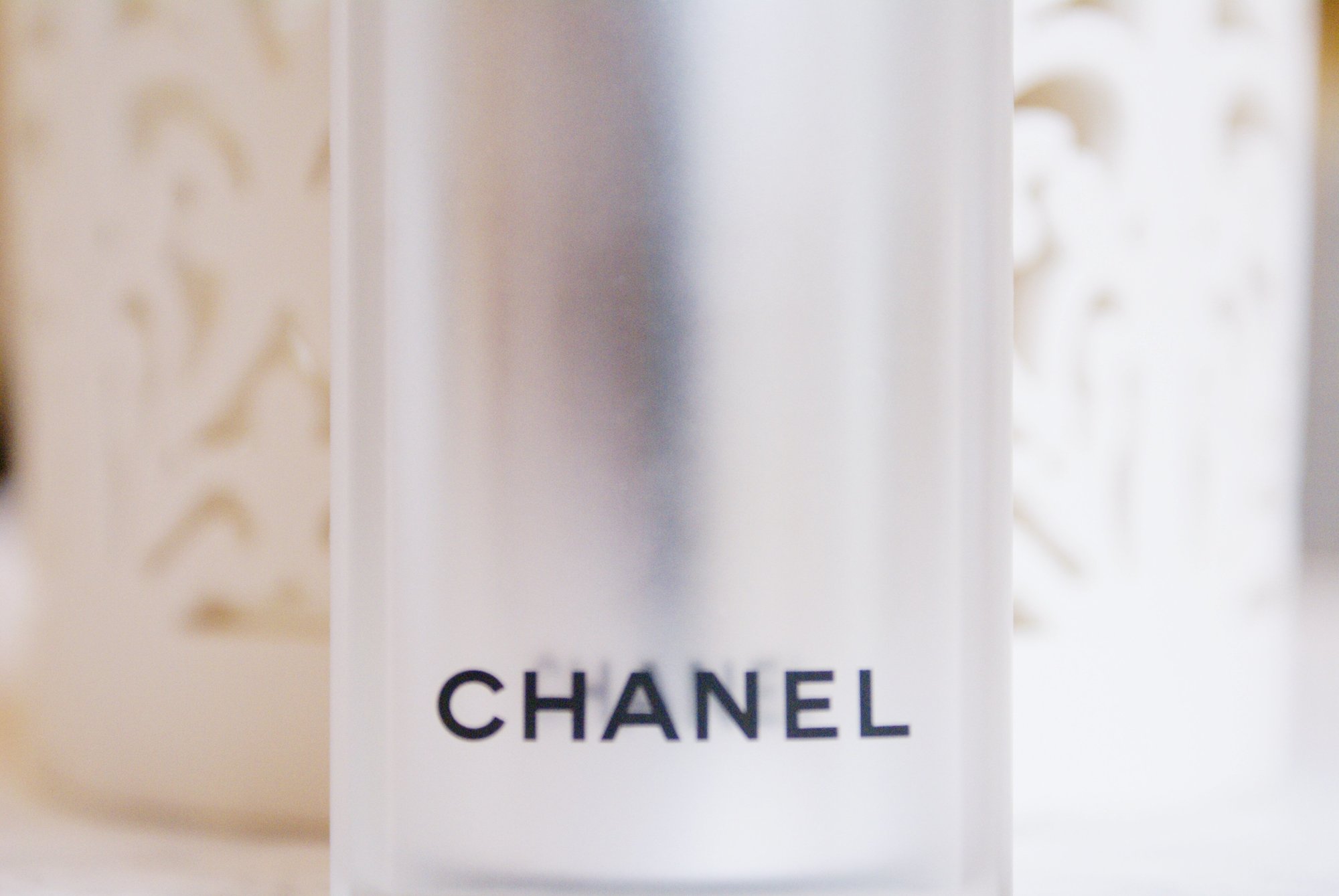 Chanel Le Blanc review - I don't often do skincare posts because it is rare for me to discover something that is worthwhile mentioning. I have had a series of breakouts within the past 12 months, mainly due to stress, lack of sleep and travel. Having darker skin also means that once the breakouts are gone, my face is left with many dark spots which take literally years to recover from.
While I could have up my foundation game and get a new foundation with higher coverage, I really didn't think that as an option. To me, skincare always comes before makeup and I would rather spend on skincare as opposed to makeup. In fact, I am not a regular foundation wearer and I do not like how heavy foundations feel on my skin.
I have tested over half a dozen products to heal my dark spots, all from luxury skincare. While some gave better results than others, I was never quite satisfied at the rate of which they are healed. That is until I tied the holy grail of the dark spot corrector, the Chanel le blanc whitening concentrate double action txc. I have only used it for 2 weeks now and I cannot quite express my surprise through words. It clears your skin like nothing else. It reduces the appearance of the dark spot while also making your skin even and brightened. Of course, this is a luxury product with a luxury price tag. I also had to hunt it down as it is only available in very limited places in the UK. Nevertheless, it is money well spent.
I apply it once in the morning underneath my makeup and the moisturizer and then again at night before my night time facial oil. A little goes a long way with this beauty and I love the fragrance of it, which is quite fresh and calming. It takes a couple of minutes to sink in tot he skin so I do not apply anything else until it properly sinks in.
The Le Blanc range from Chanel has quite a few variations of this serum (for example, there is another one without TXT and other versions have different ingredients). So I thoroughly recommend reading the information up on the website or go and speak to a Chanel Skincare specialist in one of the Chanel boutiques to choose the one that matches your skin type.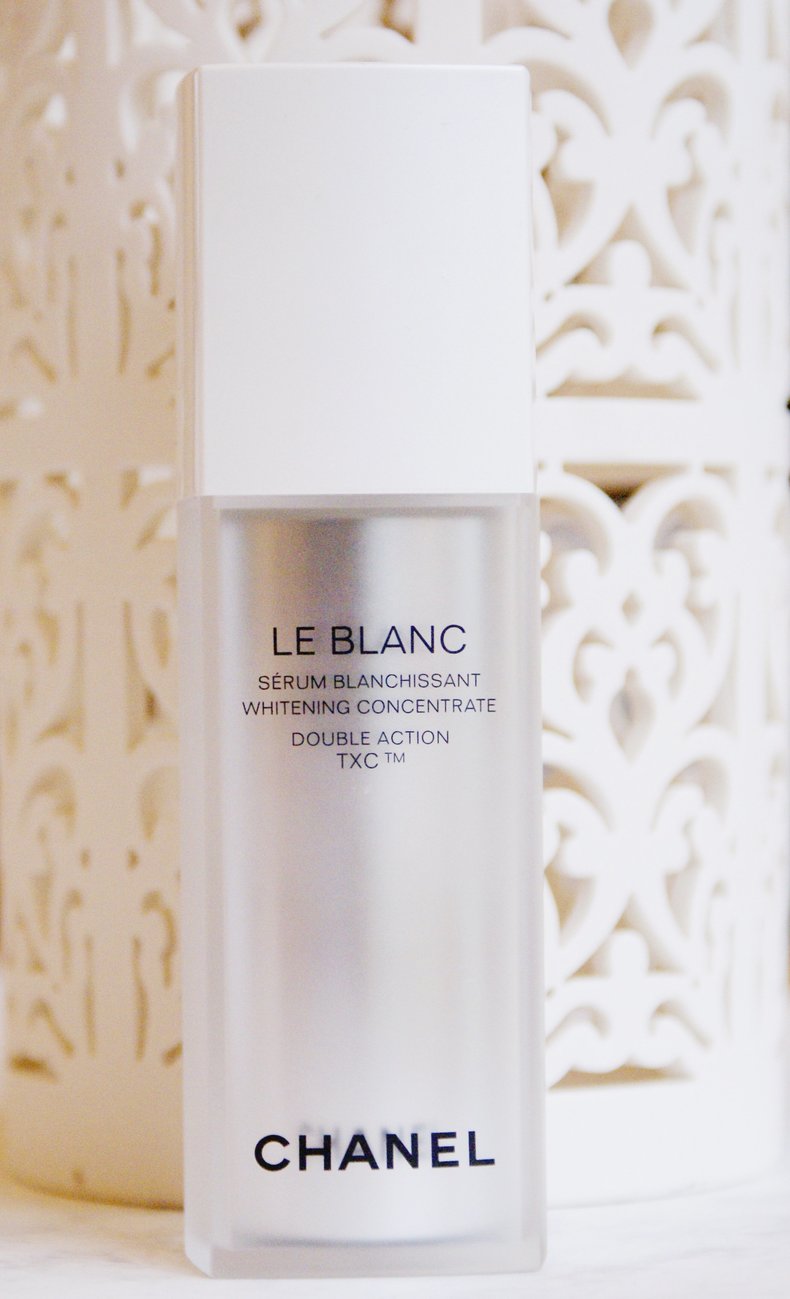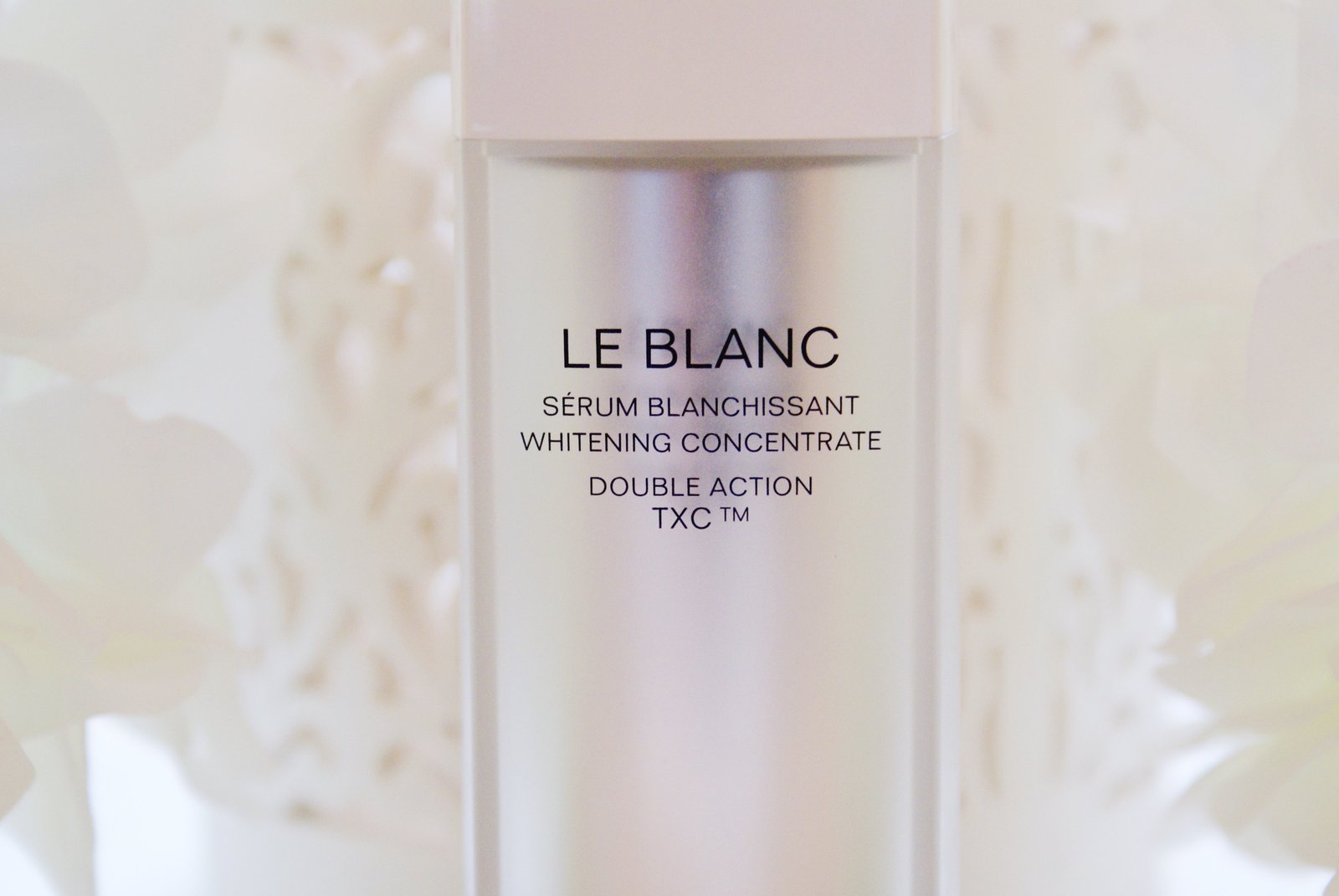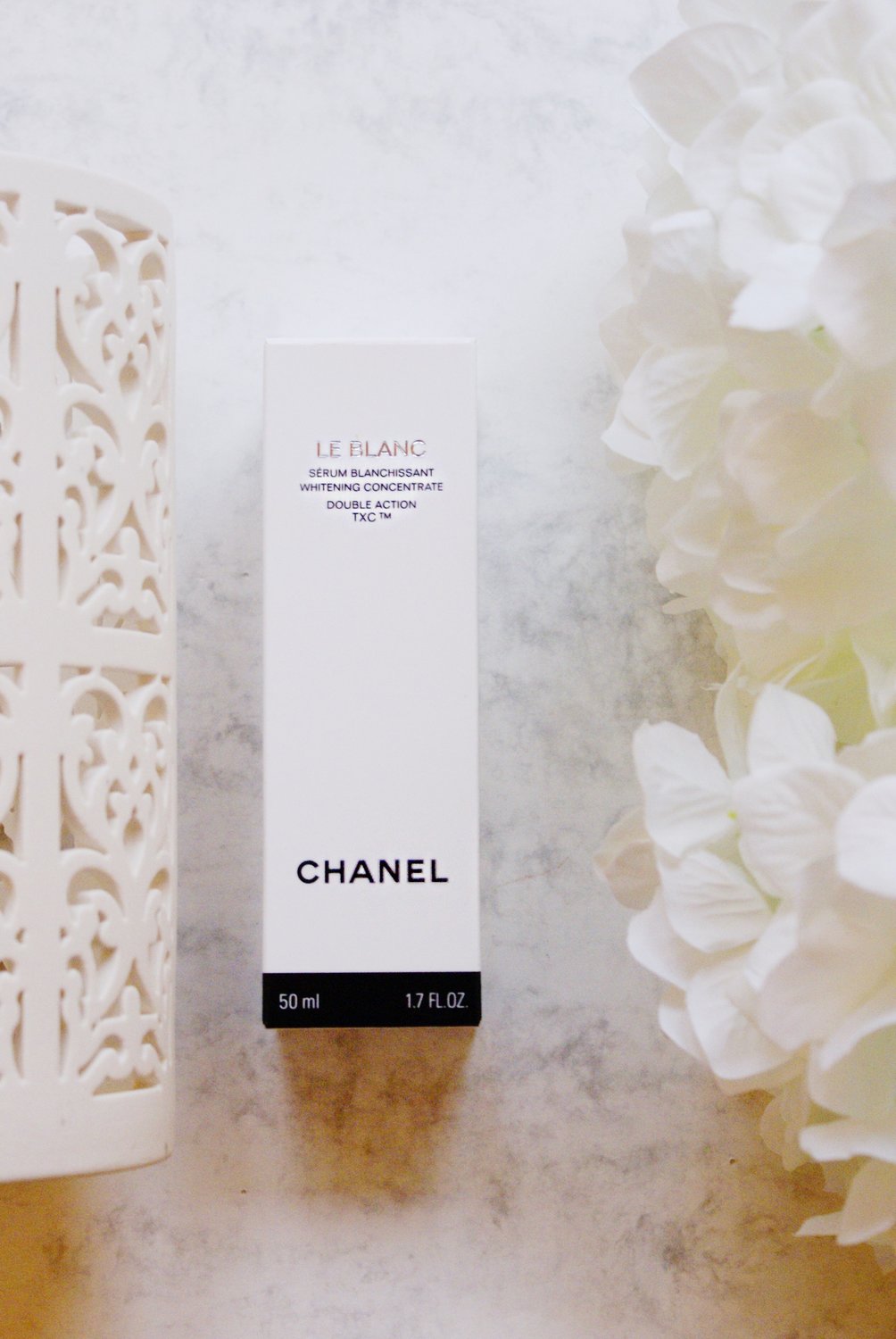 Shop Chanel Le Blanc Range