SAINT LAURENT Icare large YSL monogram quilted leather bag Review - Is it worth the price and the hype?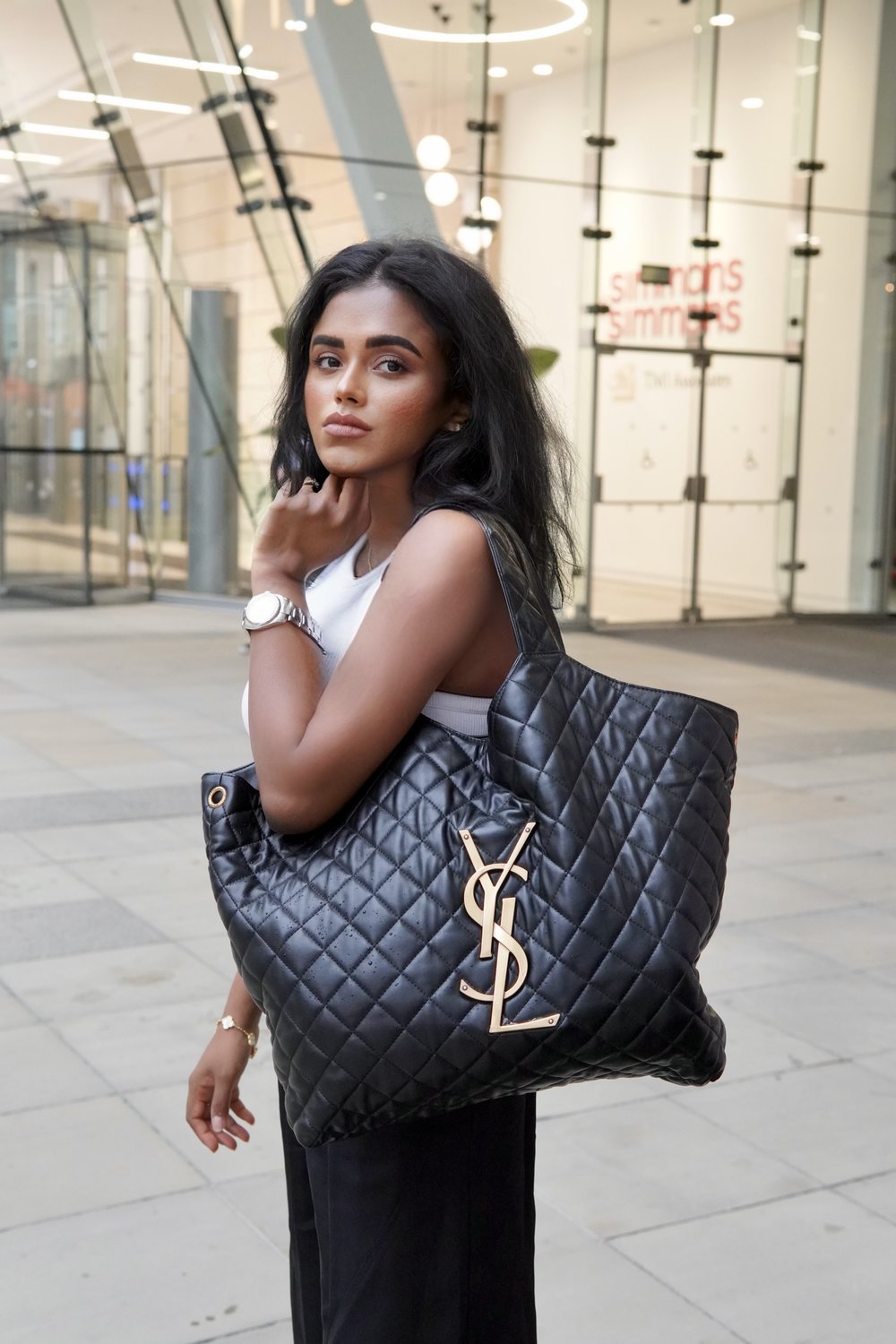 I remember the first time I saw this bag in a Saint Laurent boutique in London and thought this would either do very well or be a complete flop. I asked to try it on and fell in love with the sheer size, how nice the quilted leather felt, and how practical it felt. I wanted to think about it a bit more, and only in a couple of weeks I saw a few people rocking it, and I have to confess, I was influenced.
I was looking for a travel tote at the time, and it was between this and a Goyard tote and I bought this simply because I thought it looked stunning and potentially could be a work bag, as well as it fits my laptop well. So 6 months later, this is what I think about the SAINT LAURENT Icare large YSL monogram quilted leather bag.
It fits a lot, actually a lot more than you would imagine. You can shrink it to have a different shape when you don't have to carry that much, but when you do, like when you are travelling, it is such a great bag. I love it as an everyday work bag as it fits a laptop, camera, agenda, lunch, water bottle, makeup and more.
It also seems very strong as I have tested it many times, trying to carry it filled to the brim with heavy books. The sewing and the handles are very strong and very well made to be used rather than sitting on a shelf pretty.
A potential downside is that you have got to be a logo lover to a certain degree to love this bag on a day-to-day basis. Sometimes in some places, it is not the smartest idea to show a huge YSL logo, so I turn it the other way around for the logo to face the body when I want a more of a muted, modest look.
It doesn't have strict compartments inside but comes with a pouch which I use to put my wallet and keys with my hand sanitiser. It doesn't bother me personally that it doesn't have compartments as I feel it is more versatile to different needs when it is one big space inside the bag.
Ultimately, it is very chic and stunningly designed, and I have received so many compliments on it and holds it's value very well.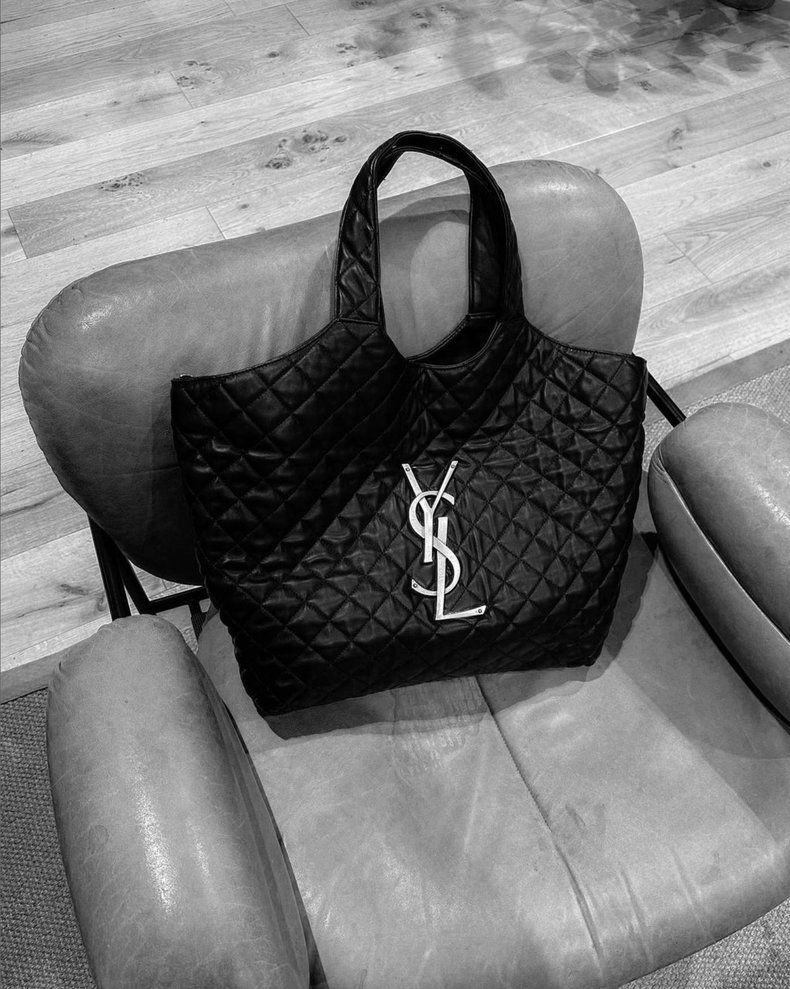 Can be worn over the shoulder
Width 23.6in/60cm
Length 14.5in/37cm
Depth 3.5in/9cm
Handle drop length 8.5in/21.5cm
Shop SAINT LAURENT Icare bag