Saint Laurent Crystal embellished Cassandre Coat Review - Is it worth the price?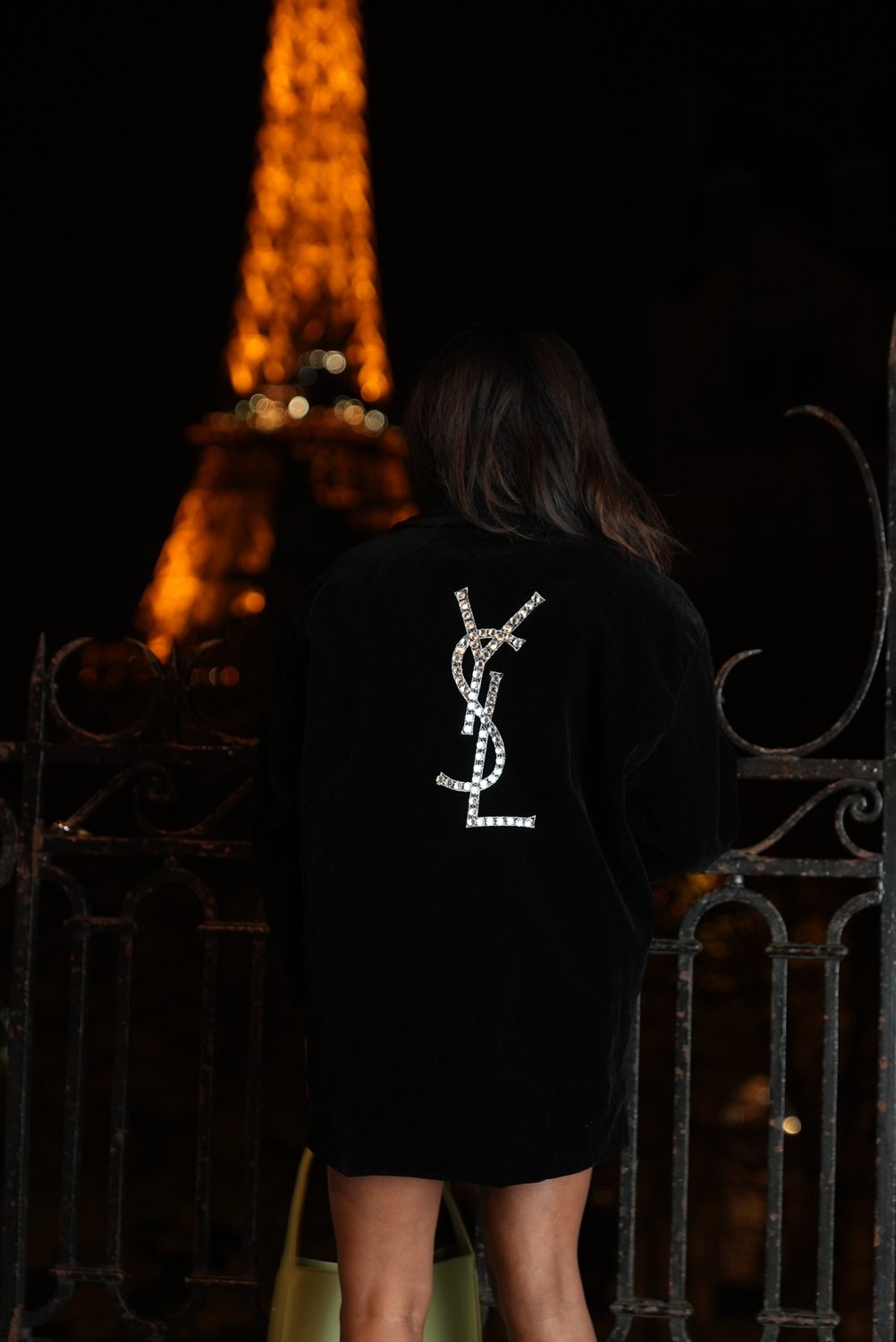 Fashion enthusiasts and luxury lovers alike are no strangers to the allure of Saint Laurent and the stunning RTW they always entice us with. Among its iconic pieces, the CASSANDRE PEACOAT stands out as a testament to YSL's commitment to quality, style, and timeless design. But, it is also an investment piece and once having it and wearing it, I wanted to share my thoughts on whether it is worth the investment.
Timeless Design
The CASSANDRE PEACOAT boasts a classic design that transcends fleeting fashion trends. Its clean lines, slightly oversized, cool fit, and luxurious fabric make it a versatile piece that can be worn year after year without ever looking outdated.


Exceptional Craftsmanship
YSL is renowned for its meticulous attention to detail and unparalleled craftsmanship. The CASSANDRE PEACOAT is no exception. Every stitch, button, and seam is crafted to perfection, ensuring longevity and durability.


Versatility
Whether you're dressing up for a formal event or looking for a chic addition to your casual ensemble, the CASSANDRE PEACOAT fits the bill. Black as the colour and sophisticated design make it a perfect match for almost any outfit. Specially for a party, for Chrstimas events, it is party perfect as much as it is daytime cool.


Luxury Statement
Owning a piece from YSL is not just about the clothing; it's about making a statement. The CASSANDRE PEACOAT, with its iconic YSL logo and premium materials, exudes luxury and sophistication, ensuring you stand out in any crowd. I personally do not like the screaming, loud, logo-printed luxury but this has no logos on the front and it is all in the back and though it is a big logo, it is so stunning and done so exceptionally well, it looks like a beautiful statement piece.
Resale Value
High-end luxury pieces, especially from brands like YSL, tend to retain their value over time. If you ever decide to part with your CASSANDRE PEACOAT, you can be assured of a good resale value, making it not just a fashion investment but a financial one as well.
Sustainability
In today's fast-fashion era, investing in high-quality pieces that last is a step towards sustainability. Instead of buying multiple coats that wear out quickly, invest in a timeless piece like the CASSANDRE PEACOAT that you can cherish for years to come.
Iconic Legacy
YSL has dressed legends, from Catherine Deneuve to Bianca Jagger. Owning the CASSANDRE PEACOAT allows you to be a part of this legacy, embracing the same elegance and style that these icons did.