Romantic Military in the City - Sachini Autumn Winter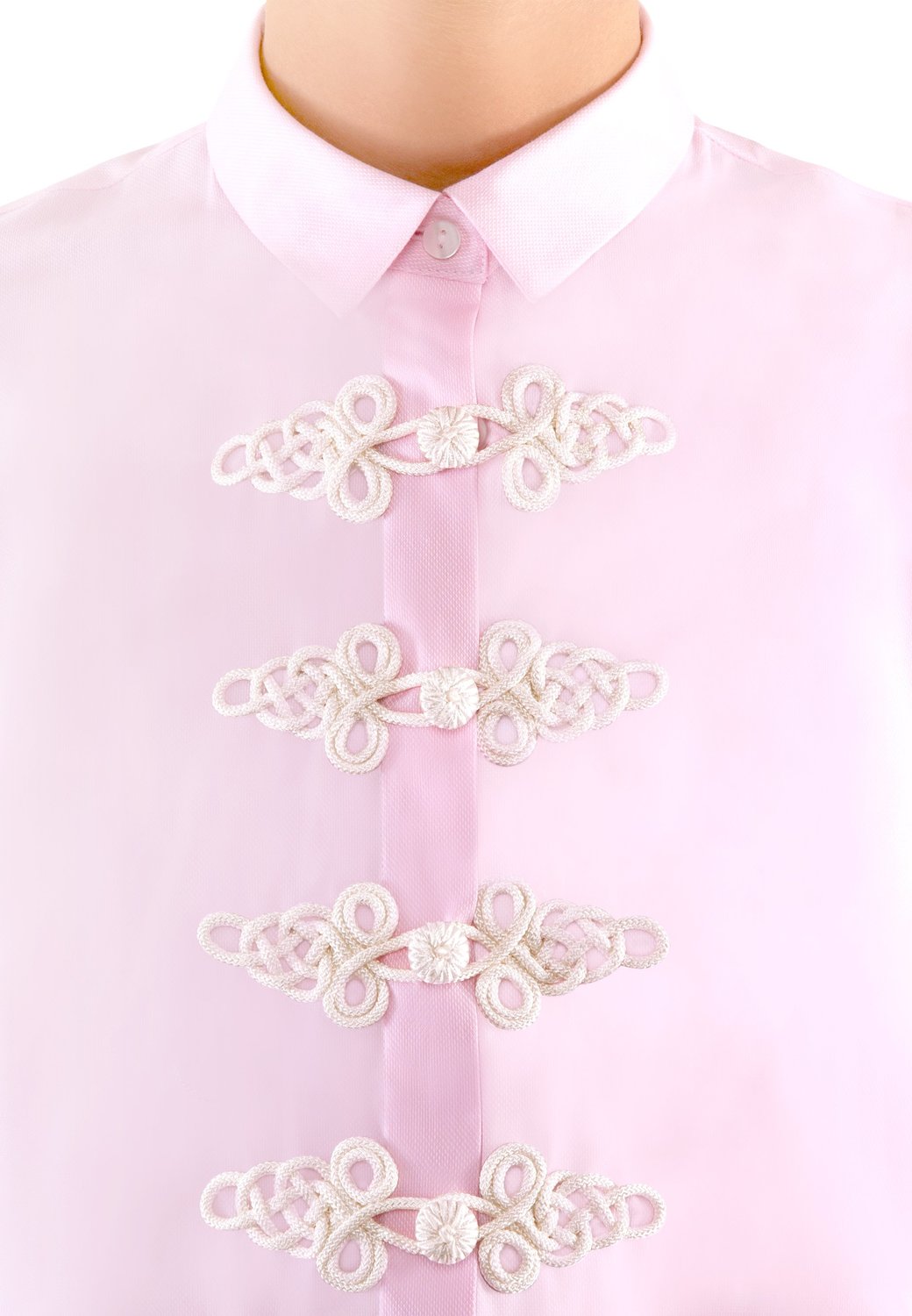 Military Style is usually associated with masculinity and power. The strong structures projects power in to your look while the intricate details shows through all the glory that comes with the uniform.
Personally, I love military style any day of the week. To me, it is the ideal pick me up outfit to rise to all the challenges. If first impressions last, it is hard to beat a solid military style outfit worn with pride and confidence.
However, I also see a softer side to this iconic style staples. I see a side that is softer, romantic and graceful. Hence the Elizabeth shirt in our Autumn Winter 17 Collection. The colour is soft pastel pink, made in 100% cotton with military details on the front and the cuffs. To me, it symbolises the feminine strength. The balance of softness and strength of femininity is the inspiration behind this design.
I love paring this shirt with a white pencil skirt for work. Put on your favorite pair of nude heels and grab your perfect nude work bag, you have a killer outfit for the world of corporate crispness.
Paired with white long culottes for dressed up look, it can look very regal and luxurious.
It is definitely a statement shirt with the flexibility to wear it smart or casual. For summer days, you can definitely pair with a pair of white shorts, a few top buttons un done with a white hat and sandals and you are in off duty uniform!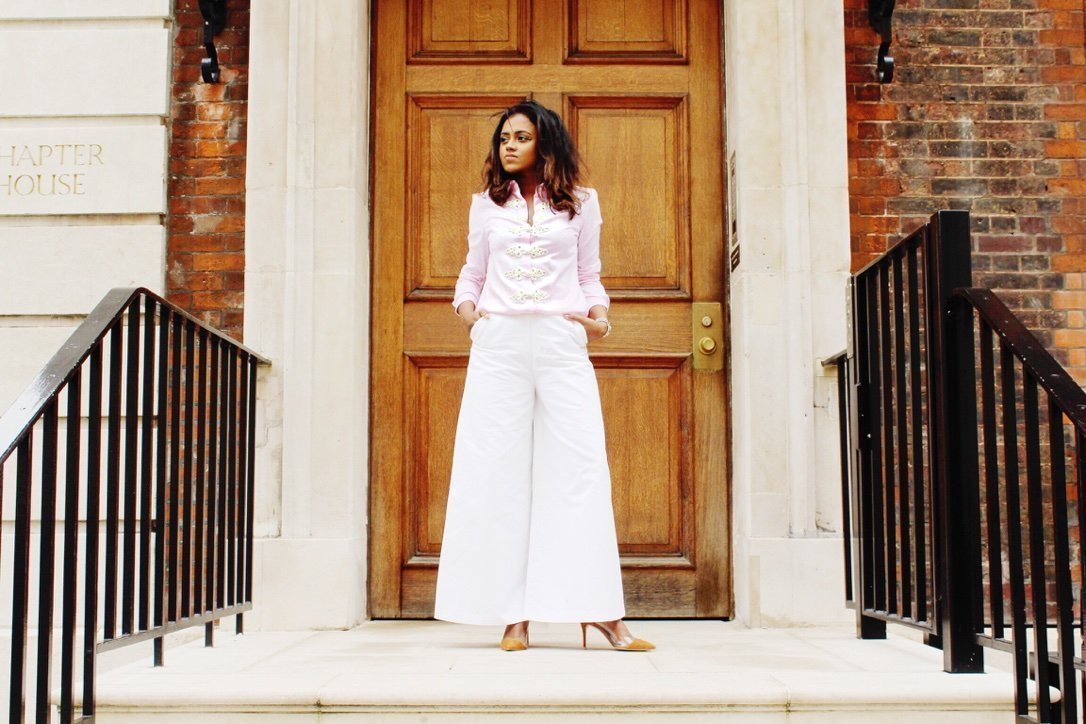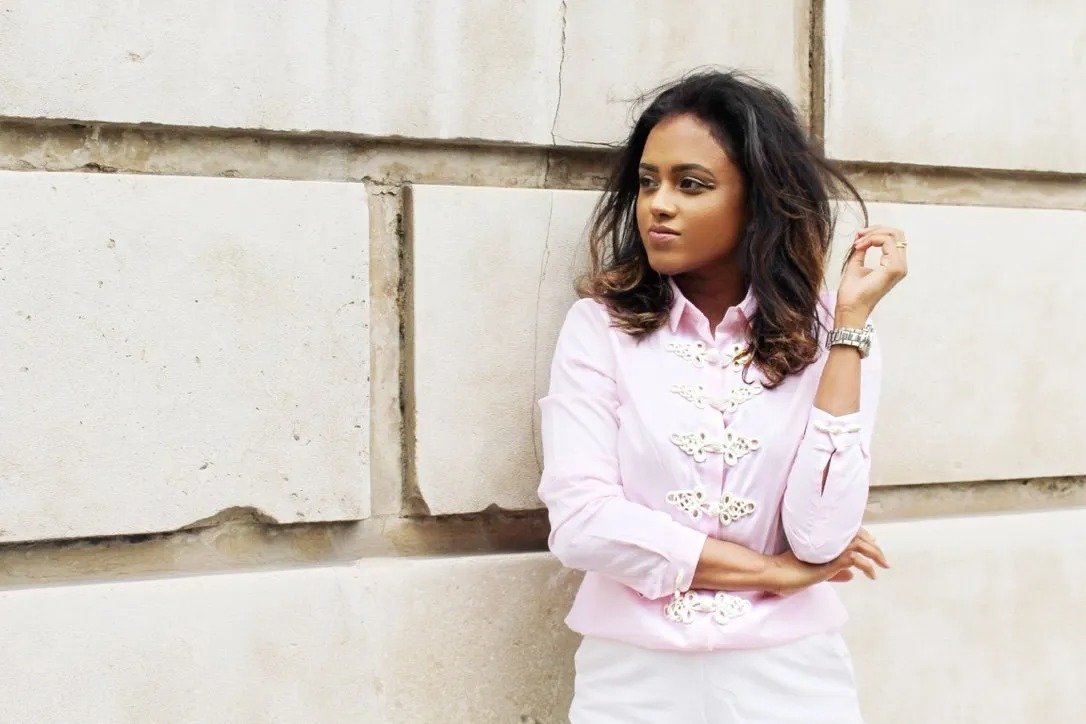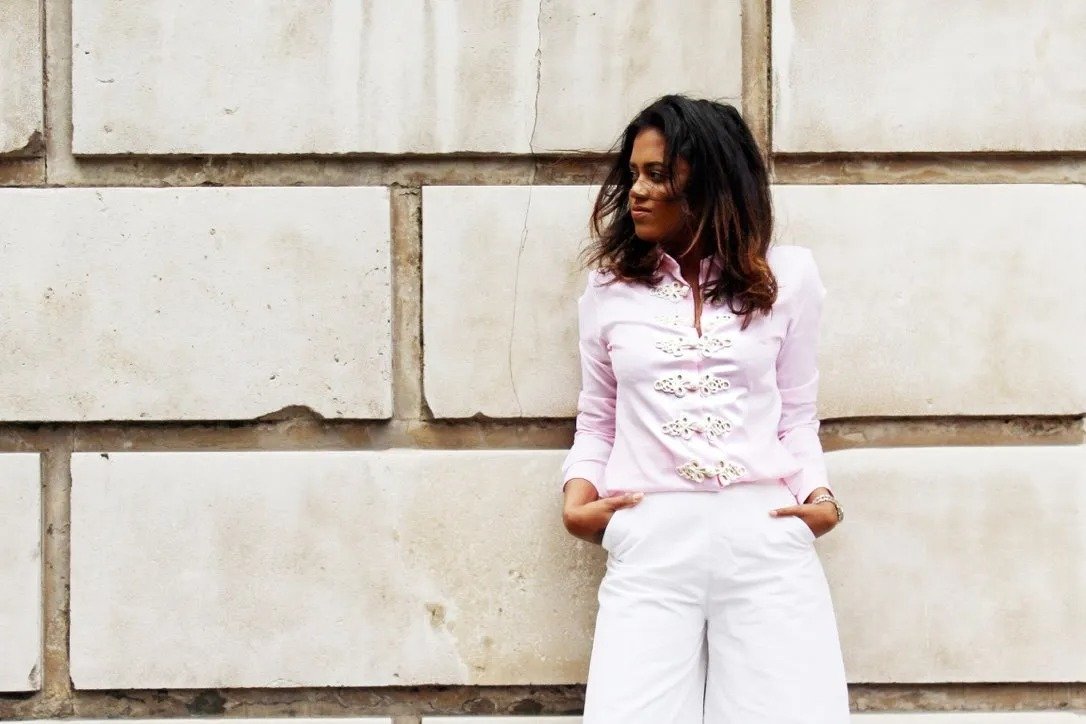 Accessories: Gianvito Rossi Brown Suade Plexi Heels