PFW Lookbook - What I wore to Paris Fashion Week February, March 2023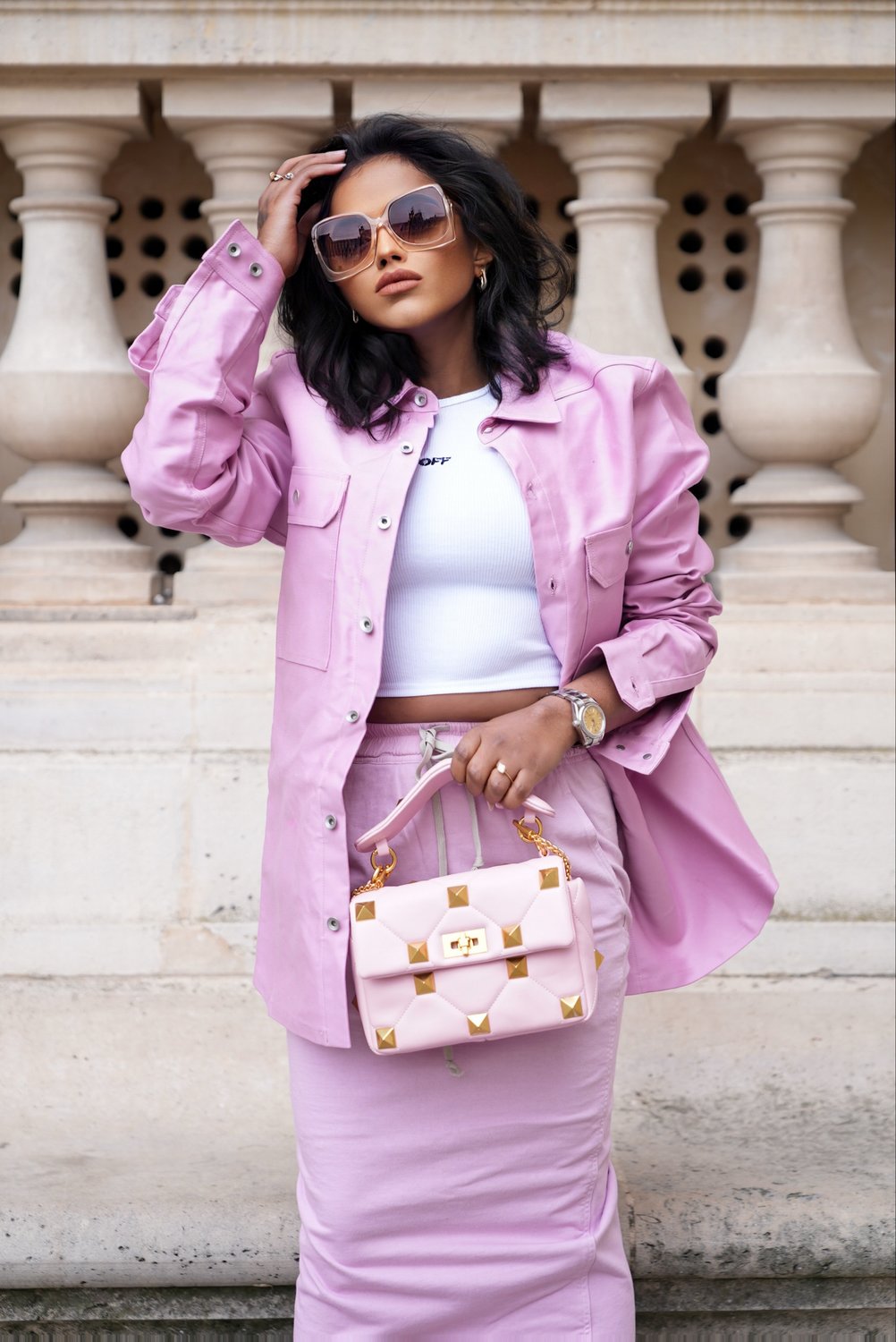 Of all Fashion Weeks, Paris was the busiest and most hectic, yet I had so much fun seeing what the French Designers have to offer for the next season and shooting these outfits. I wore some of my favourite designers during the PFW, and all the outfits are now linked here.
Rick Owens
Pink, maxi skirts and oversized jackets, 3 trends in one outfit and I loved how my Valentino fitted in tot his outfit so perfectly!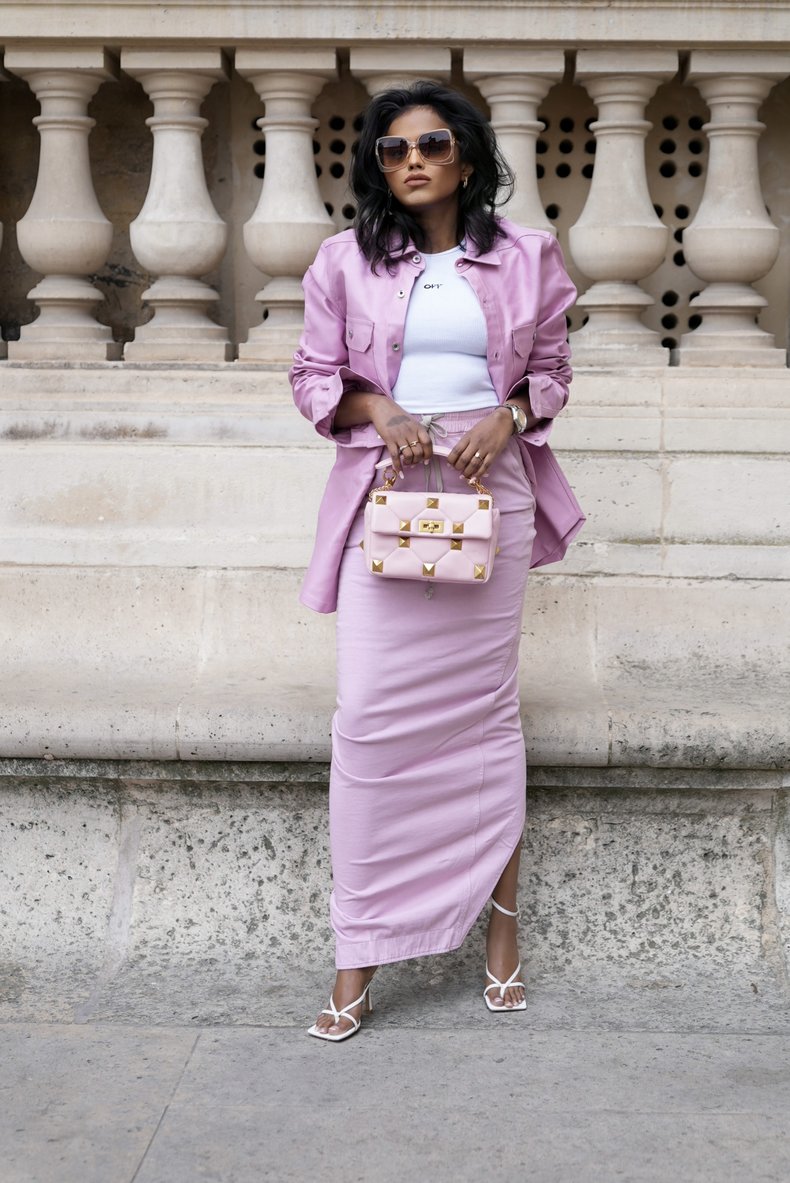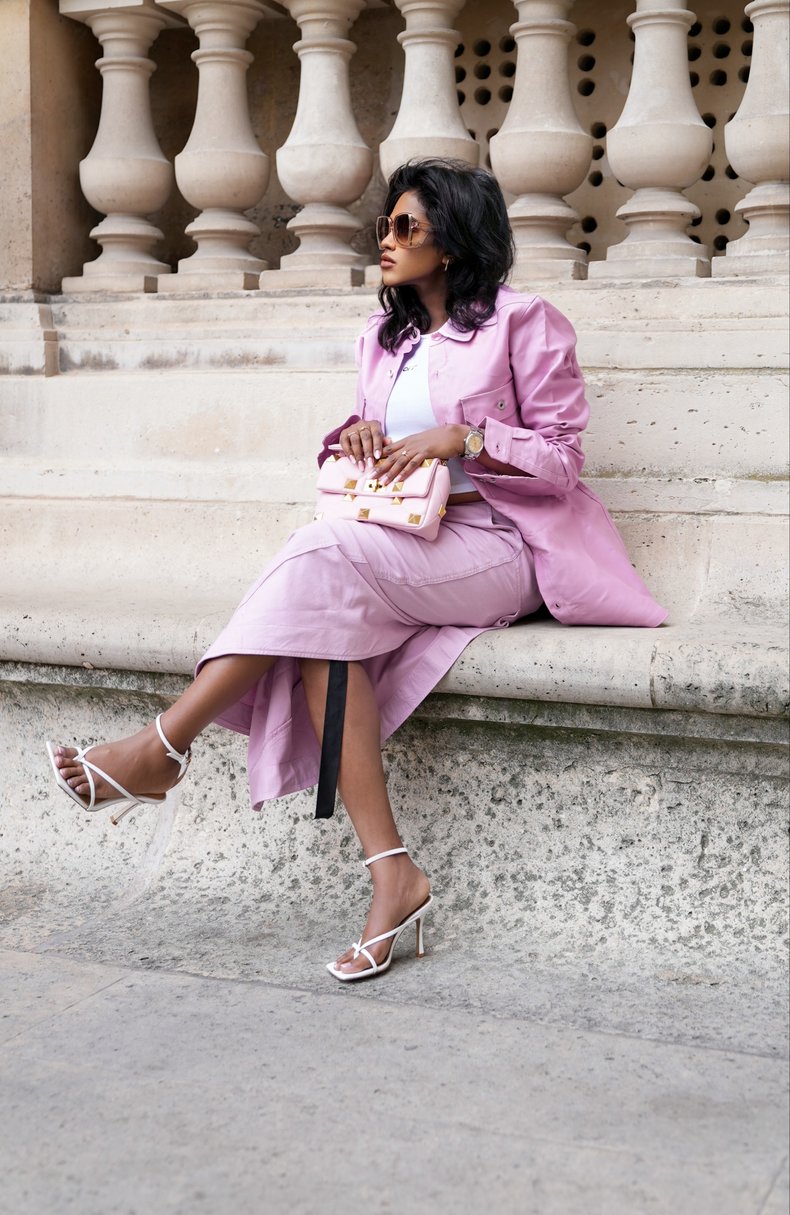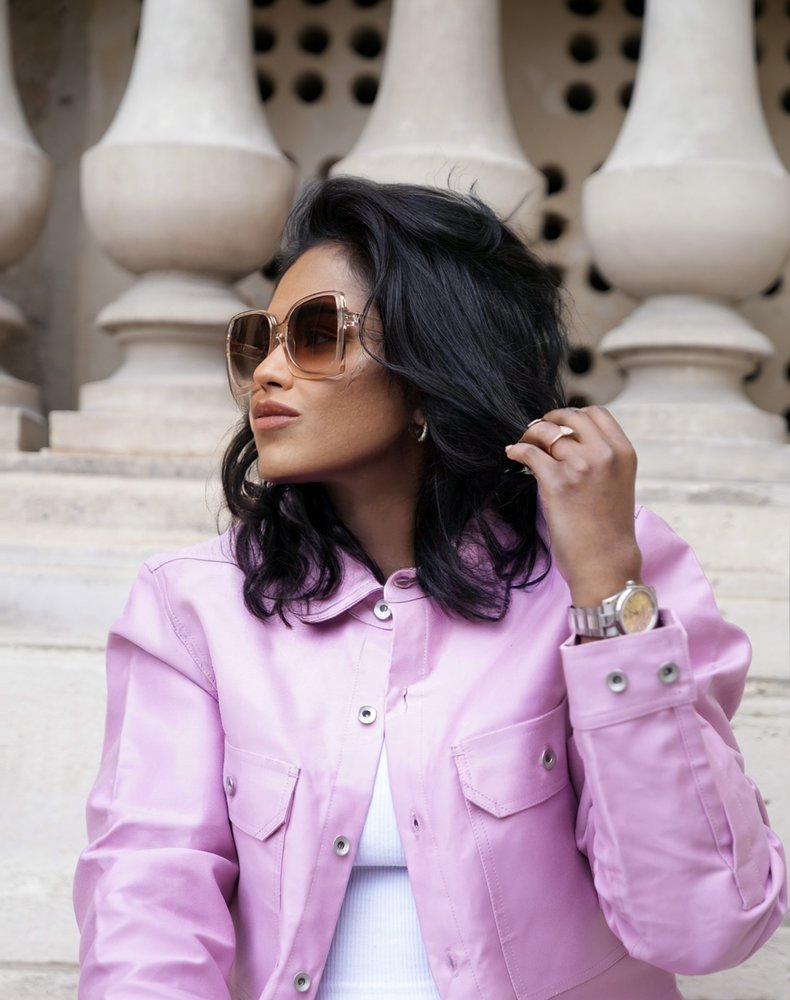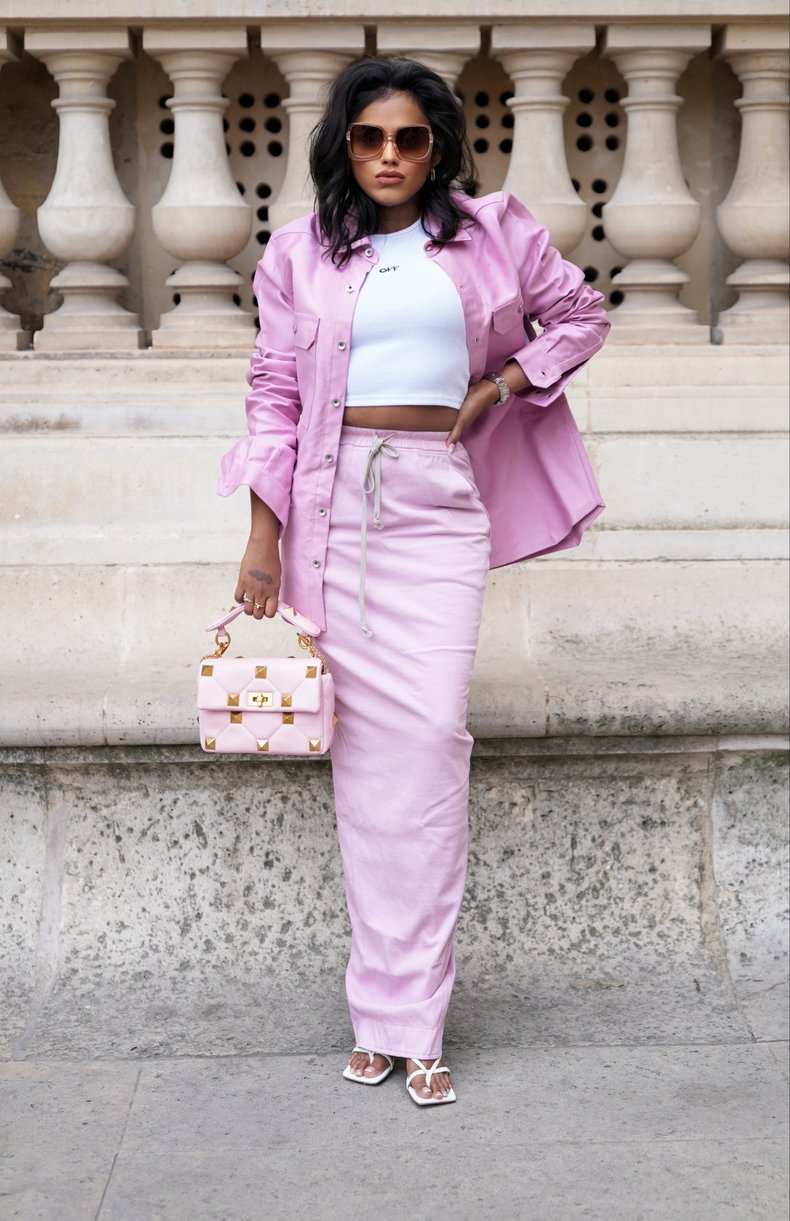 Polone Paris and Louis Vuitton
A rather muted outfit for a presentation morning, loved the LV scarf for keeping me warm, and Polene Paris is always a favourite!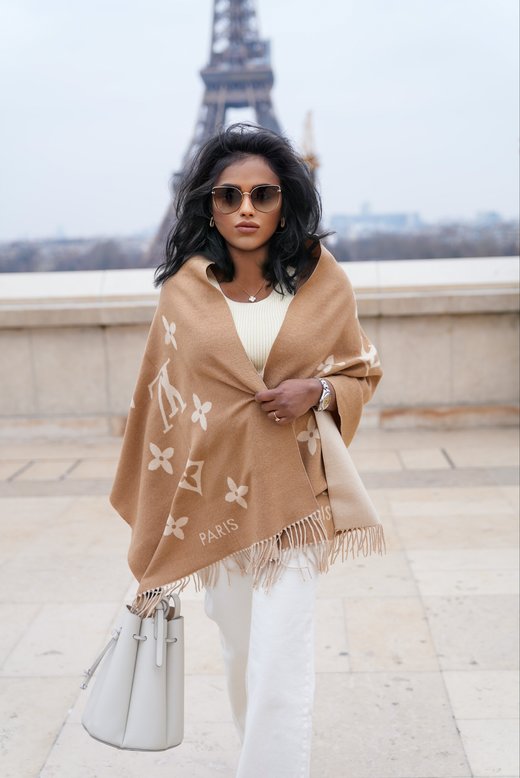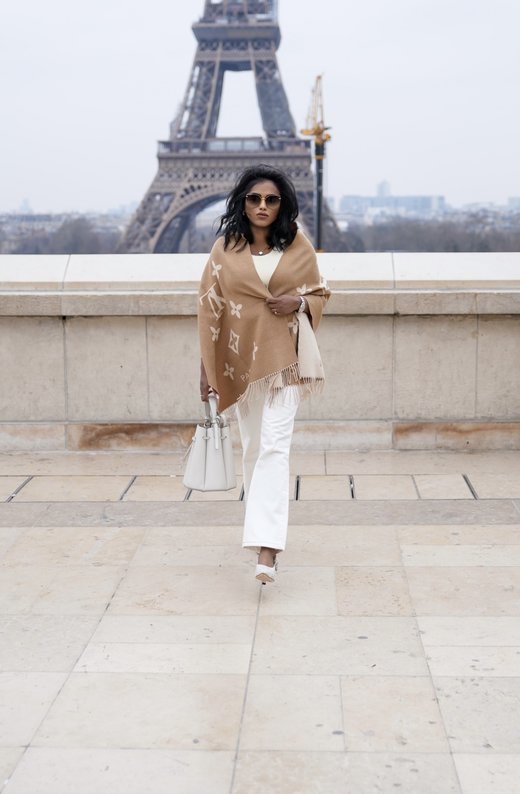 Isabel Marant and Louboutin
Silver trousers and black top with signature Isabel Marant shoulders paired with none other than Louboutin bags and a red lip from Louboutin beauty!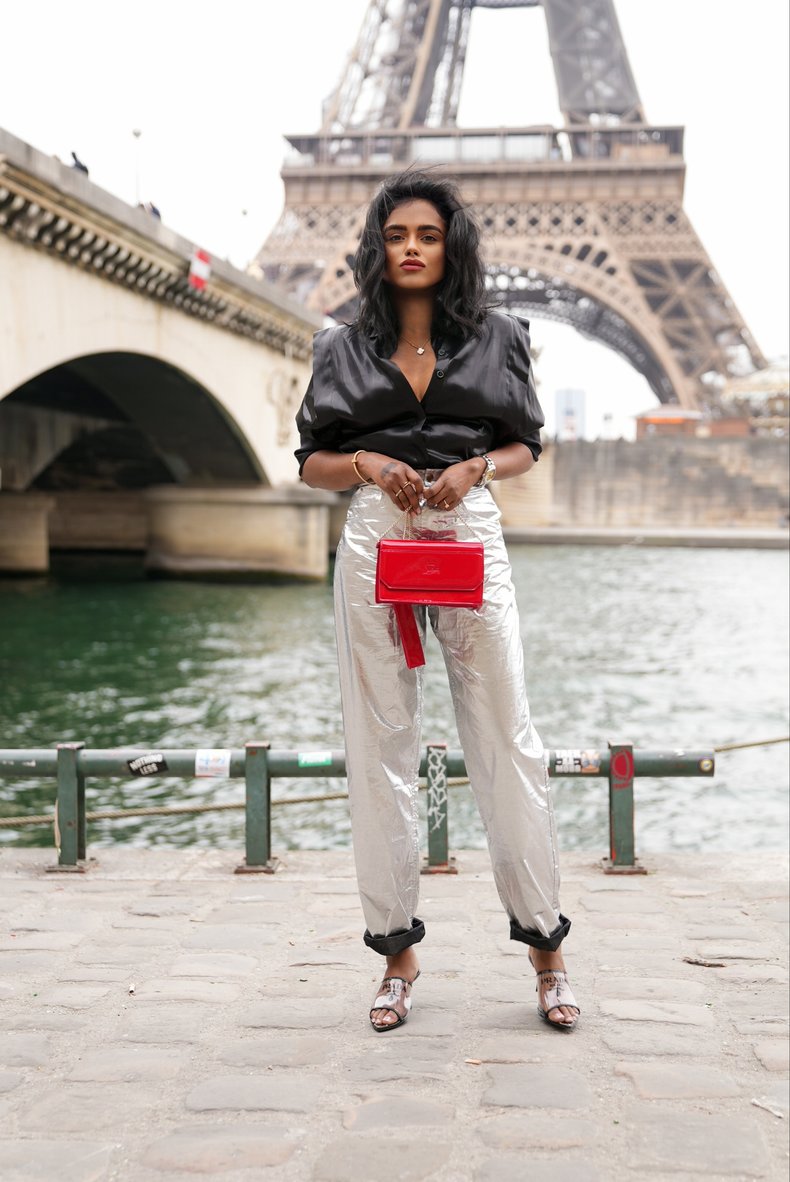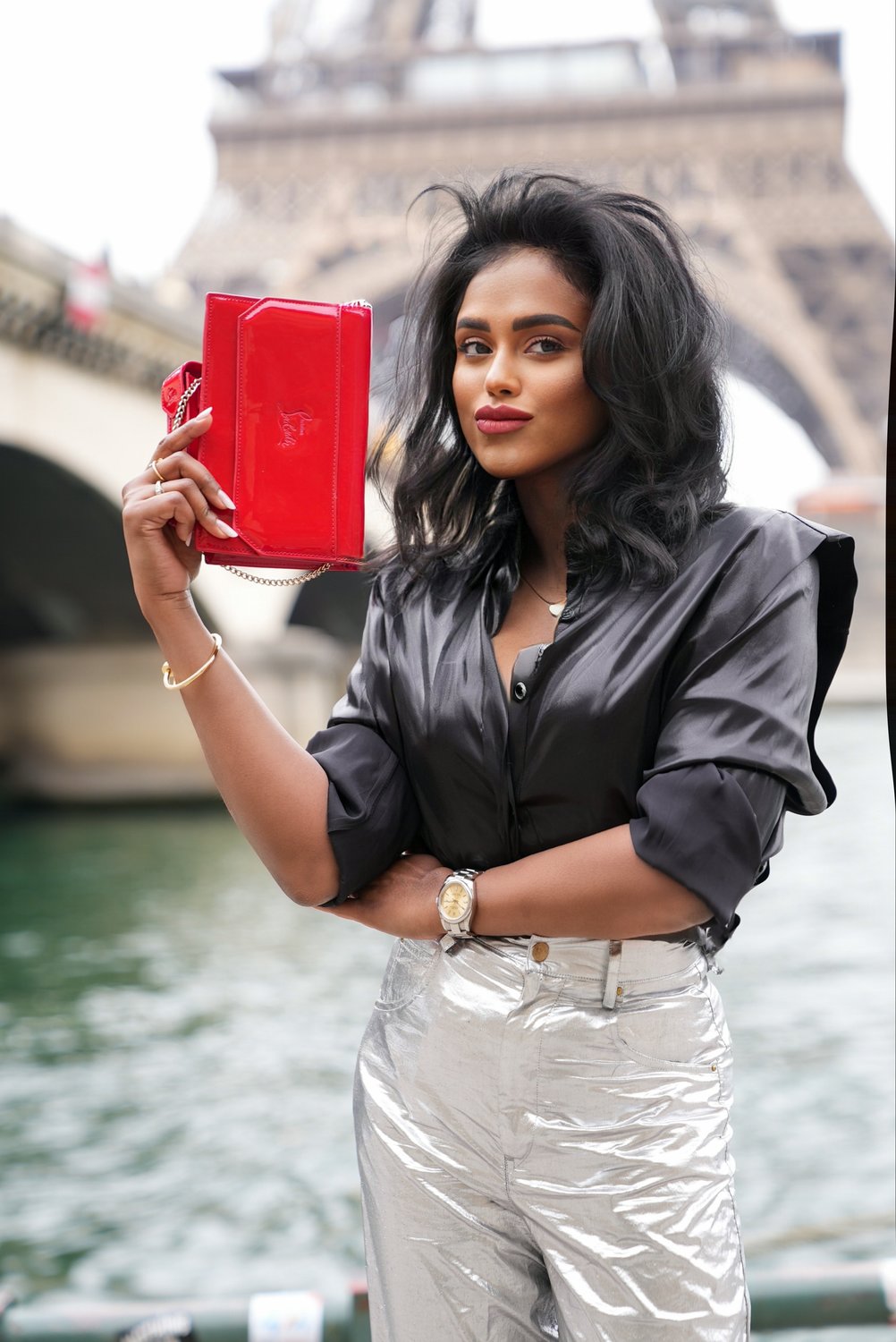 A.W.A.K.E. MODE

and Chanel

My A.W.A.K.E. MODE outfit in full white, I loved the cutout in both the top and my skirt paired with some green accessories for contrast.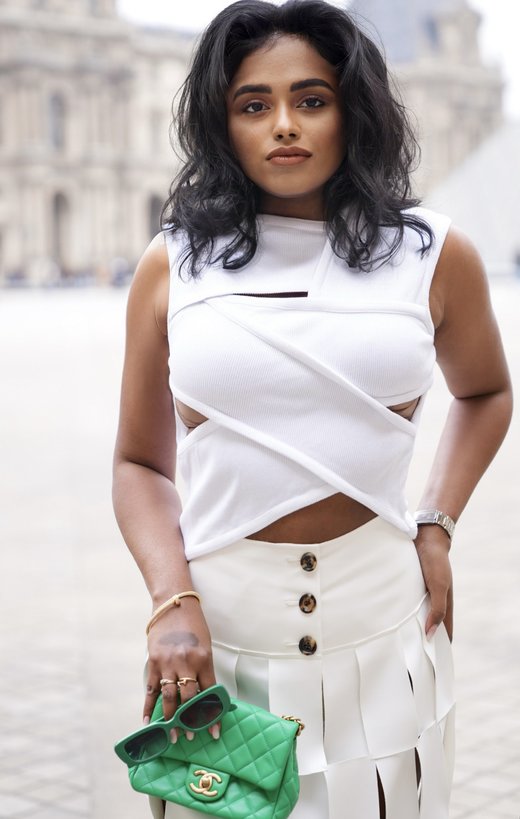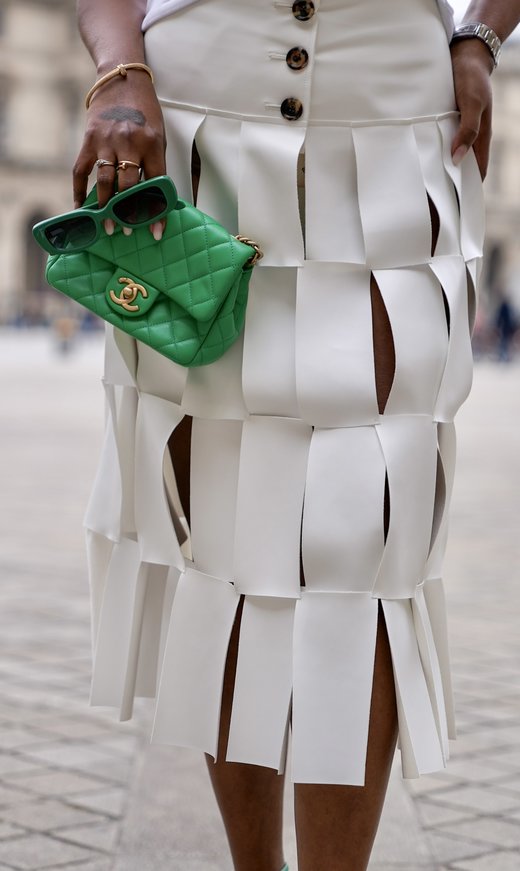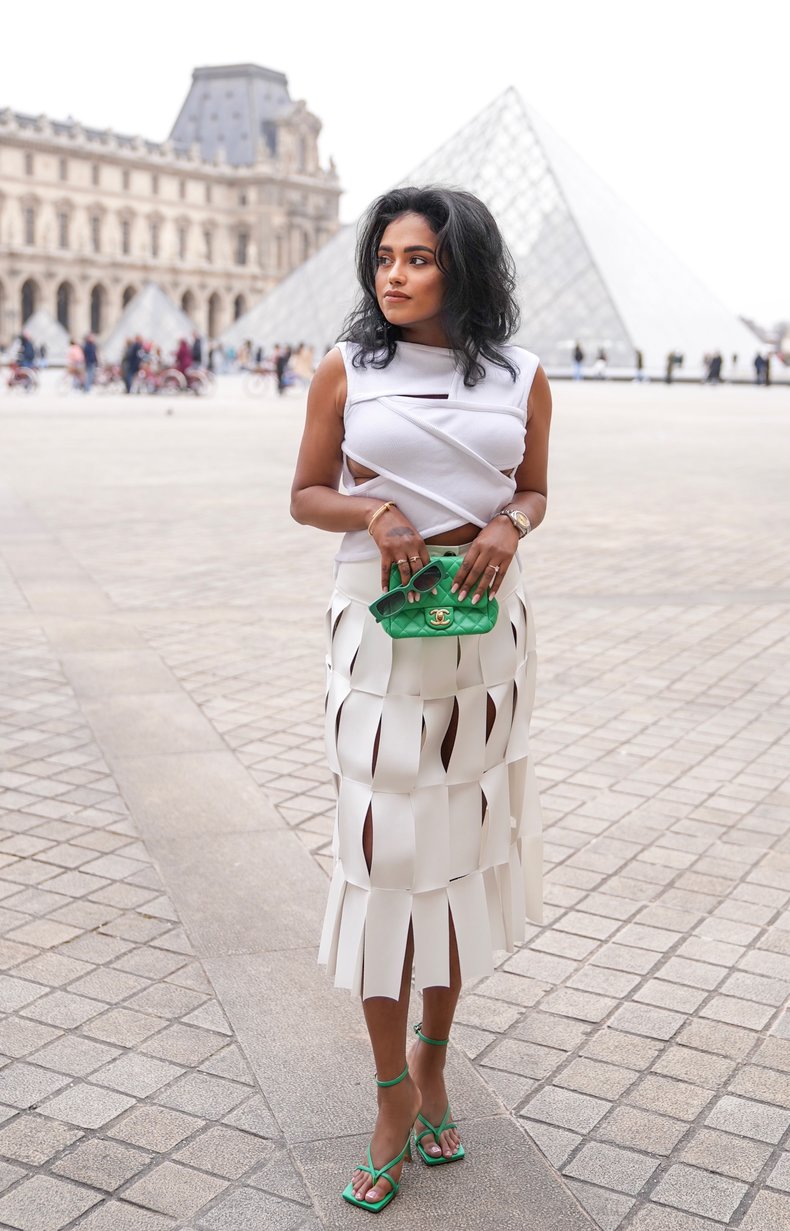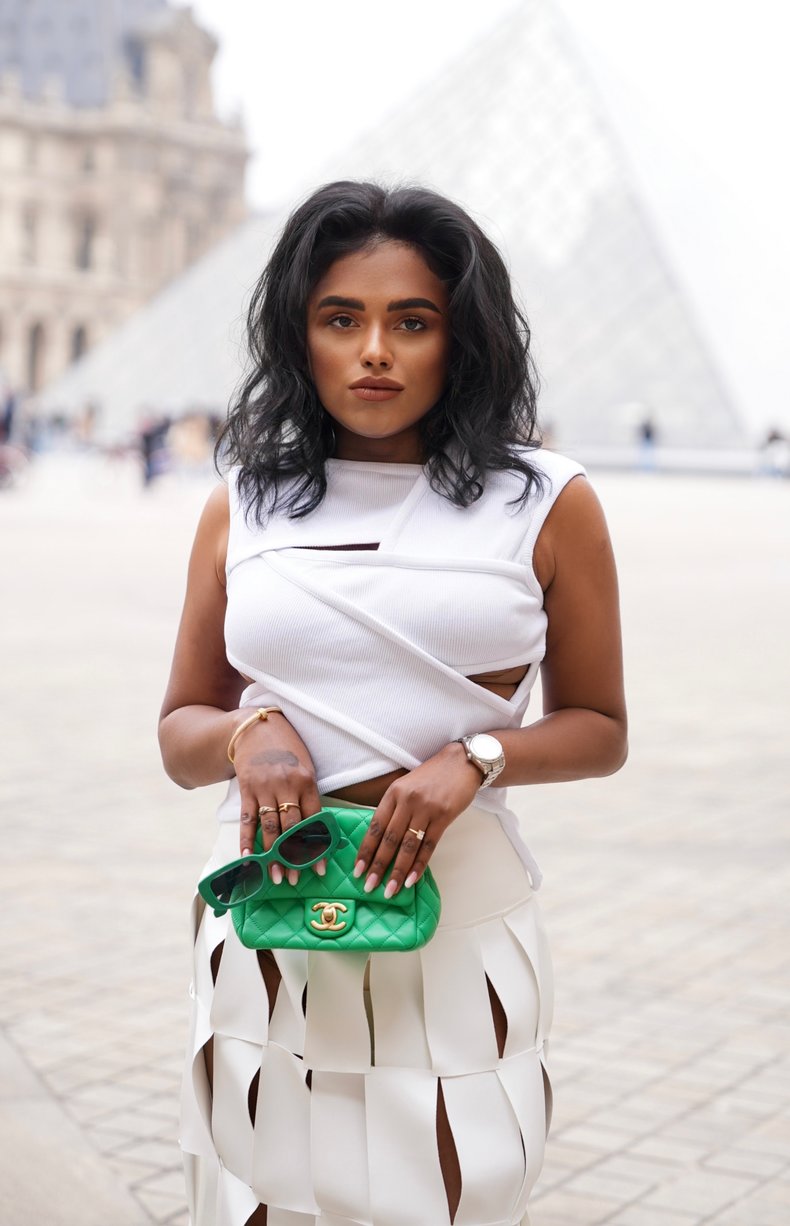 Maison Margiela and Hermes
I am a huge Margiela fan, and I adore her more deconstructed pieces, so paired these trousers with s crisp white shirt, my red Constance and muted accessories, letting the trousers do the talking for this one.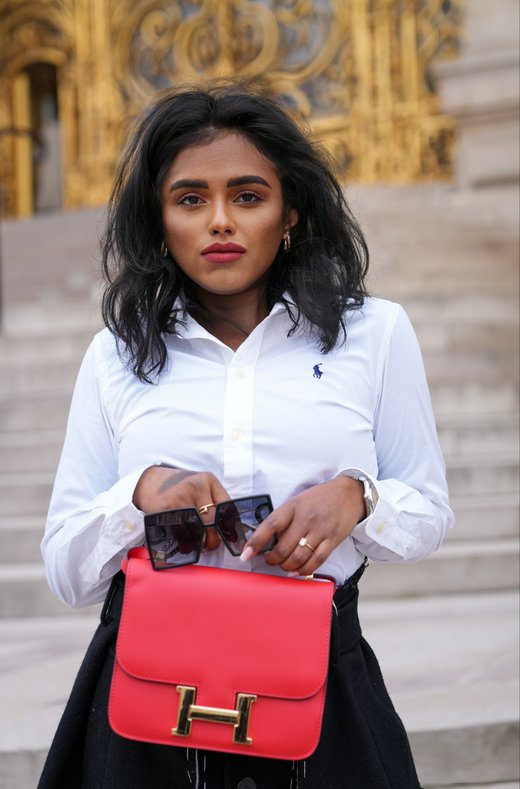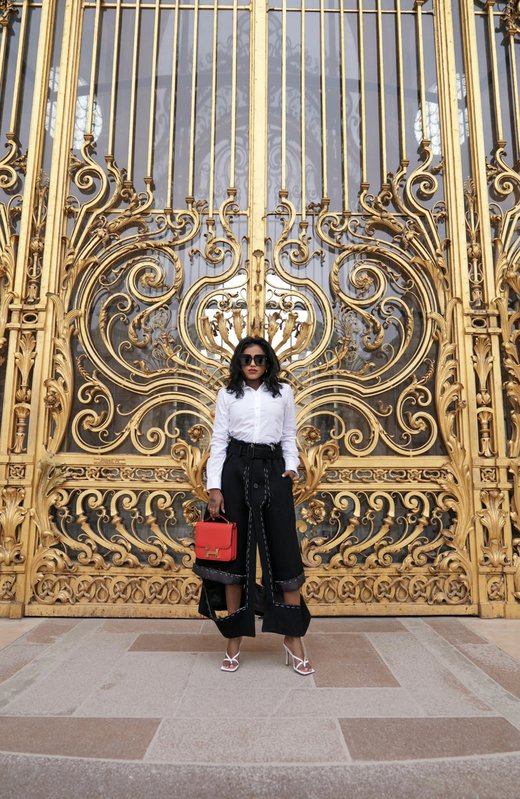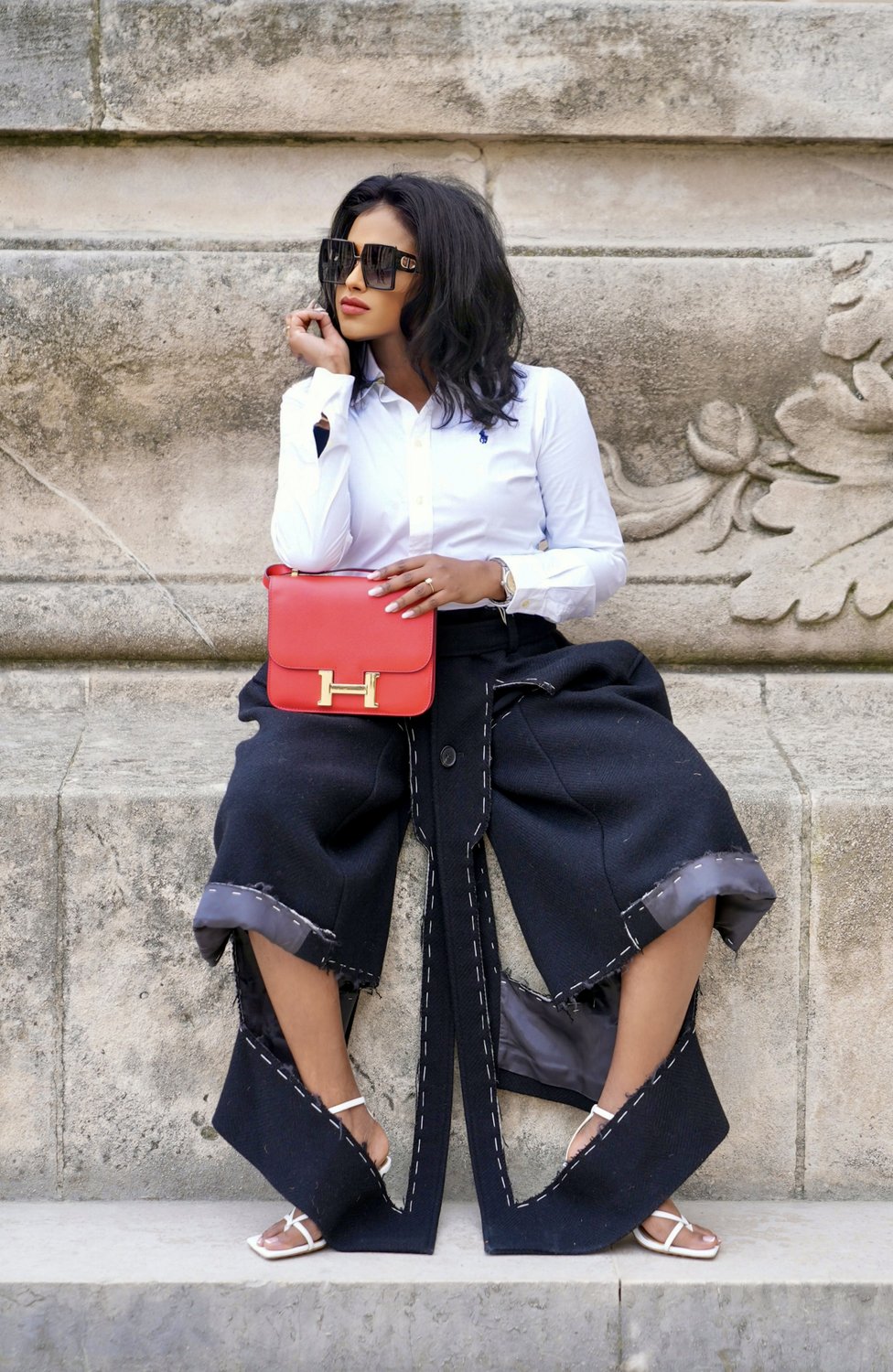 Retrofête
The perfect dress for the city of love, though I was freezing shooting this, probably the moment I felt most Paris and was a stunning number to end the Fashion Month on.