New Prada Monochrome Lipstick Review - Testing Beauty Episode 39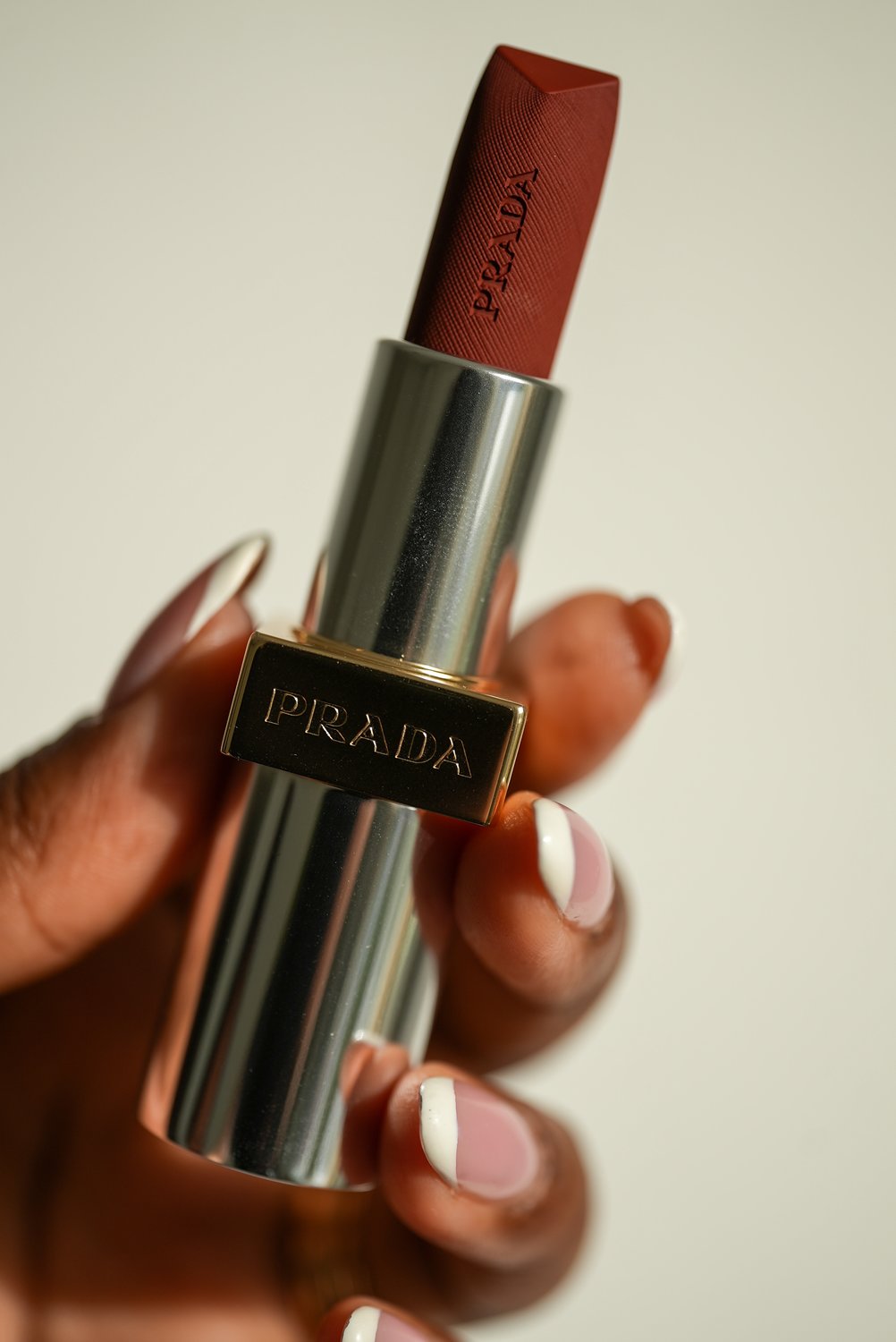 Once I realised how absolutely amazing the Prada Beauty foundation was, I simply could not wait to try out the rest of the line and lipstick was the next natural stop for me.
Variations
The Monochrome Hyper Matte Durable Weightless Lipcolor offers a texture reminiscent of Prada's signature Saffiano leather. On the other hand, the Soft Matte Buildable Weightless Lipcolor provides a hint of luminosity, evoking the feel of Prada's iconic Re-Nylon fabric.
The Monochrome Hyper Matte lipstick comes in 13 profound colors, formulated with a black base and only three pure color pigments. This is designed to reproduce the high-integrity color depth of Prada's Saffiano leather.
The Prada Monochrome Soft Matte lipstick is designed to deliver adjustable, buildable coverage. It provides a soft diffused matte finish that lasts up to 6 hours, ensuring minimal feel on the lips.
Packaging and Sustainability
The lipstick's refillable design is not only eco-friendly but also aligns with the luxury brand's commitment to sustainability. I love how Prada started their journey in makeup thinking about the future first so you can continue to enjoy their favourite shades without contributing to environmental waste.
Application and Wear
The triangle-shaped bullet ensures effortless application, providing easy control and precision. This design allows users to define a sharp lip contour, starting with the cupid's bow and filling in the lips seamlessly.