My Top 5 Summer Perfumes - Tom Ford, Replica, Loewe and More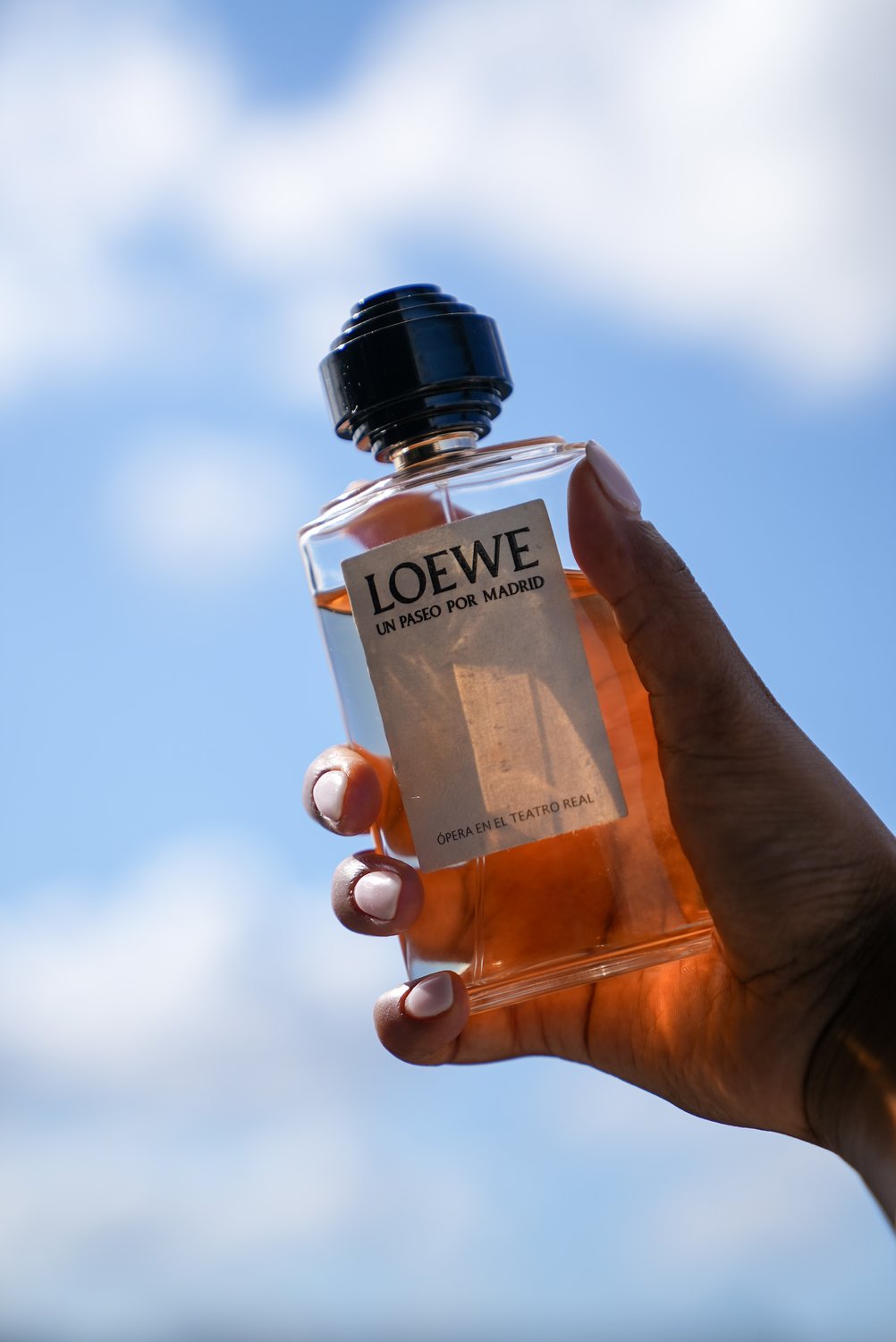 Loewe Un Paseo por Madrid: A Fragrant Ode to Spain's Capital
Loewe's "Un Paseo por Madrid" is a fragrance collection that invites its wearers on a sensory journey through the vibrant streets of Madrid, the heart of Spain and the birthplace of the luxury fashion brand. This collection, which has seen numerous editions since its inception in 2012, is a fragrant reflection of Spain's rich cultural heritage.
Each scent in the collection captures vivid details, deep emotions, and the passionate Spanish temperament, intertwining art, history, and the essence of the city. Whether it's the allure of the Plaza de Oriente or the bustling energy of Gran Vía, "Un Paseo por Madrid" encapsulates the spirit of Madrid in every bottle.
Amouage Gold Perfume: A Symphony of Elegance and Opulence
Amouage Gold, a creation of the luxury fragrance house Amouage, is a testament to timeless elegance and sophistication. Introduced in 1983, this Floral Aldehyde fragrance for women has captivated the senses of many with its harmonious blend of notes.
The perfume opens with a fresh burst, characterized by rose hip, lily of the valley, and incense. As it settles, the heart reveals a rich tapestry of myrrh and other exquisite notes, making it a scent that exudes both freshness and depth. Often associated with power, confidence, and the gilded age of perfumes, Amouage Gold stands as a salute to the golden era of fragrances.
Tom Ford Mandarino di Amalfi: A Whiff of the Amalfi Coast
Tom Ford's Mandarino di Amalfi is a fragrance that transports you straight to the sun-kissed terraces of the Amalfi Coast. Launched in 2014 and crafted by the talented nose, Calice Becker, this scent is a harmonious blend of citrus and aromatic notes, making it perfect for both men and women. The fragrance is a delightful concoction of grapefruit, lemon, and wildflowers, with hints of mint, tarragon, and orange blossom. These notes are beautifully complemented by undertones of sage, amber, vetiver, basil, and black pepper.
What stands out about Mandarino di Amalfi is its light yet punchy character, making it an ideal choice for warmer days. While the name suggests a dominant mandarin note, the fragrance surprises with top notes of lemon and grapefruit, followed by the gentle embrace of orange blossom at its heart.
In essence, to me, Tom Ford's Mandarino di Amalfi is not just a fragrance; it's an experience. It captures the essence of a Mediterranean summer - breezy, fresh, and utterly mesmerizing.


Kilian's Good Girl Gone Bad: A Fragrant Tale of Duality
Kilian's "Good Girl Gone Bad" is a fragrance that encapsulates the duality of femininity, where innocence meets sensuality.
Launched in 2012, this Floral Fruity concoction is a mesmerizing blend that starts with the freshness of osmanthus, jasmine, and May rose. As it unfolds, the heart reveals intoxicating notes of Indian tuberose and narcissus, which are grounded by the warm base notes of amber and cedar. The perfume is not just a scent but a narrative, capturing the transformation of a good girl embracing her bolder, more rebellious side. Its seductive and captivating blend makes it a favorite among those seeking a fragrance that tells a story of boldness and allure. Whether you're the good girl or the one who's gone bad, this perfume promises a fragrant journey of self-discovery.
Replica Matcha Meditation Perfume: A Serene Scented Journey
Maison Margiela's "Replica Matcha Meditation" is a fragrance that encapsulates the essence of tranquility and peace, reminiscent of the serene ritual of a Japanese tea ceremony.
Launched in 2021, this Aromatic Green fragrance is a harmonious blend designed for both men and women. Crafted by the talented perfumers Maurice Roucel and Alexandra Carlin, Matcha Meditation paints a vivid picture of a calm morning, where the ritual of making tea becomes an act of meditation. The scent is described as fresh, sweet, and cozy, evoking the feeling of sipping a sweetened hot matcha latte on a cool spring day.