My Hair Care Routine - Dry Hair to Soft Hair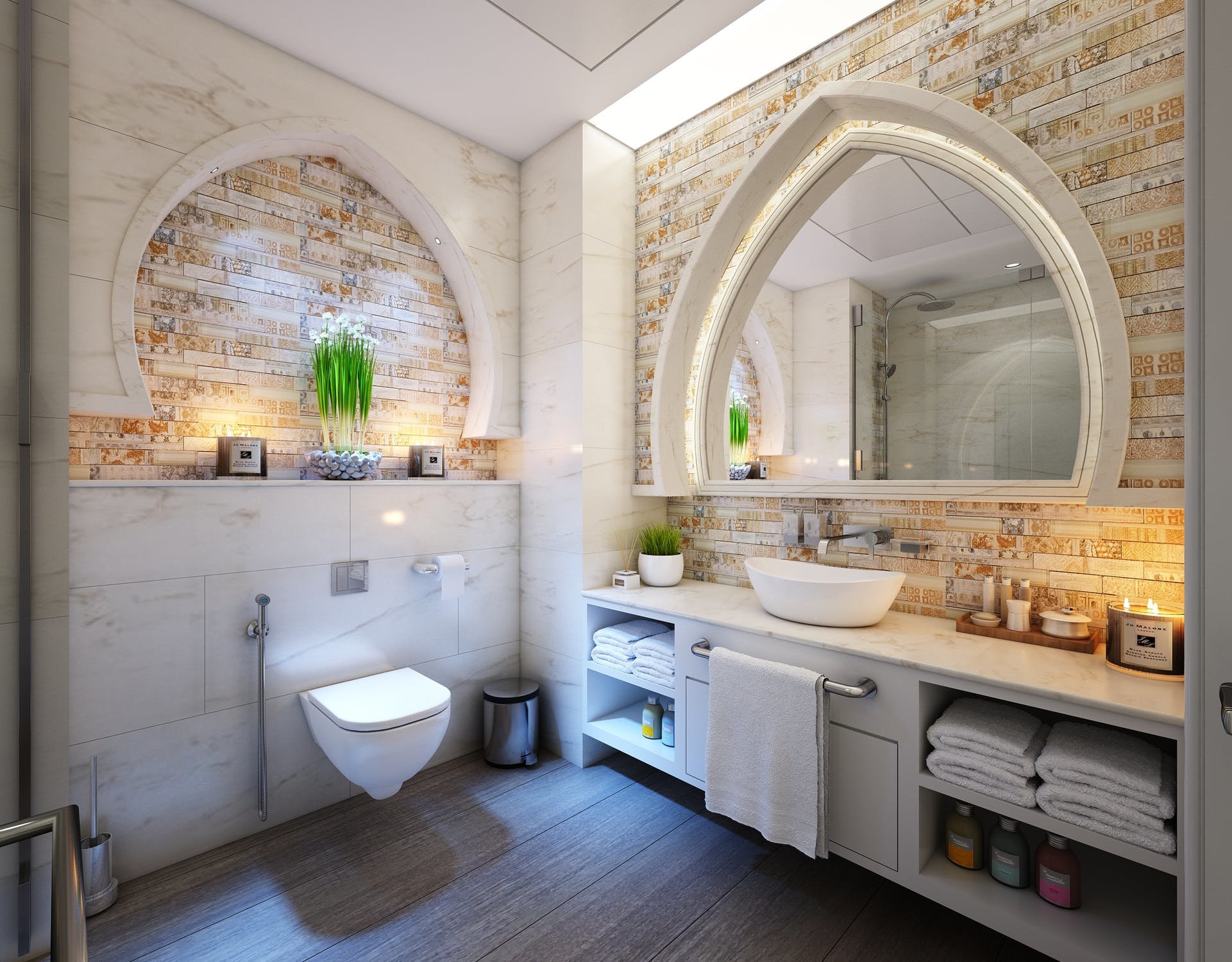 It is no secret that a great hair care routine starts with a good shampoo. I have been through so many different brands of shapes than I care to remember and it usually depends on the season and the current status of my hair (colour and length wise) to settle with a shampoo which does what I need it to do.
When it comes to washing my hair, I only wash it every 4/5 days. Because my hair is quite thick it never gets greasy and the usual texture of it is dry and semi-curly. It is the kind of hair that needs some nutrition and a shampoo that is gentle while cleansing and helps with the frizz.
Once your hair is clean, the step of conditioning is the next step that is a must for softer and much nourished hair. I also think that, although it is not a must,  using the conditioner from the same range as Shampoo helps having better hair at the end.
My favourites are usually either from Redken or Kerastase. However when I use the Shampoo from Redken Blue Protein range, I always stick to the Redken Extreme Strength Builder Conditioner.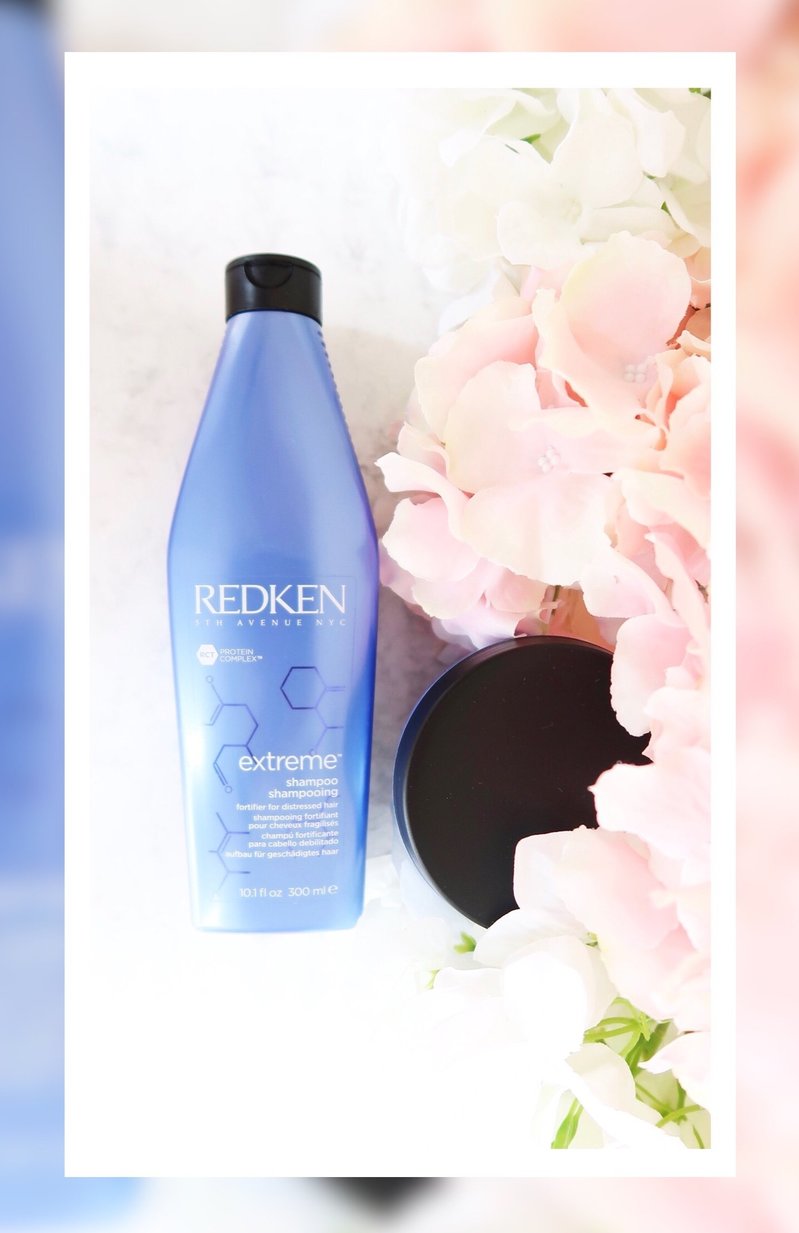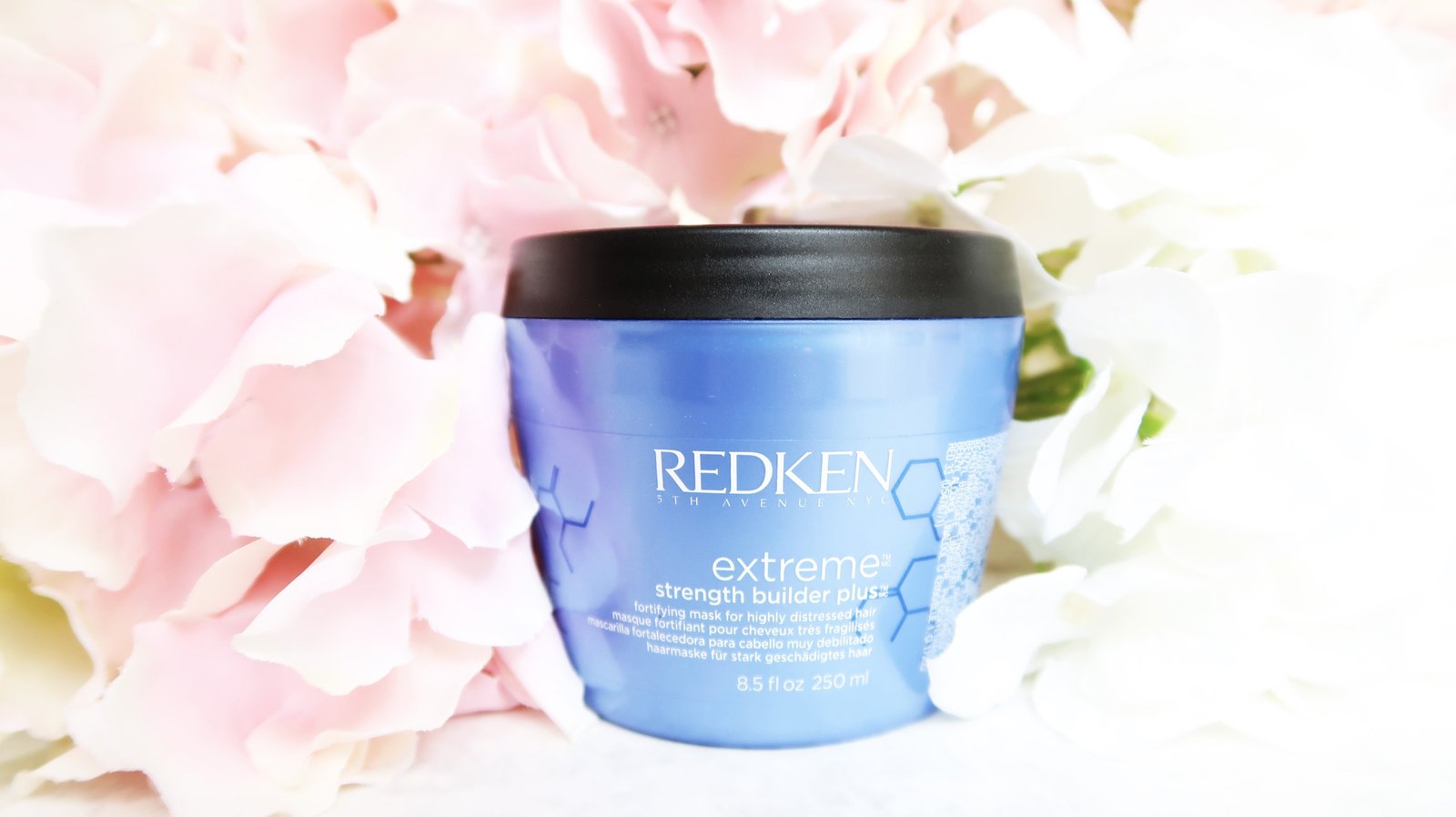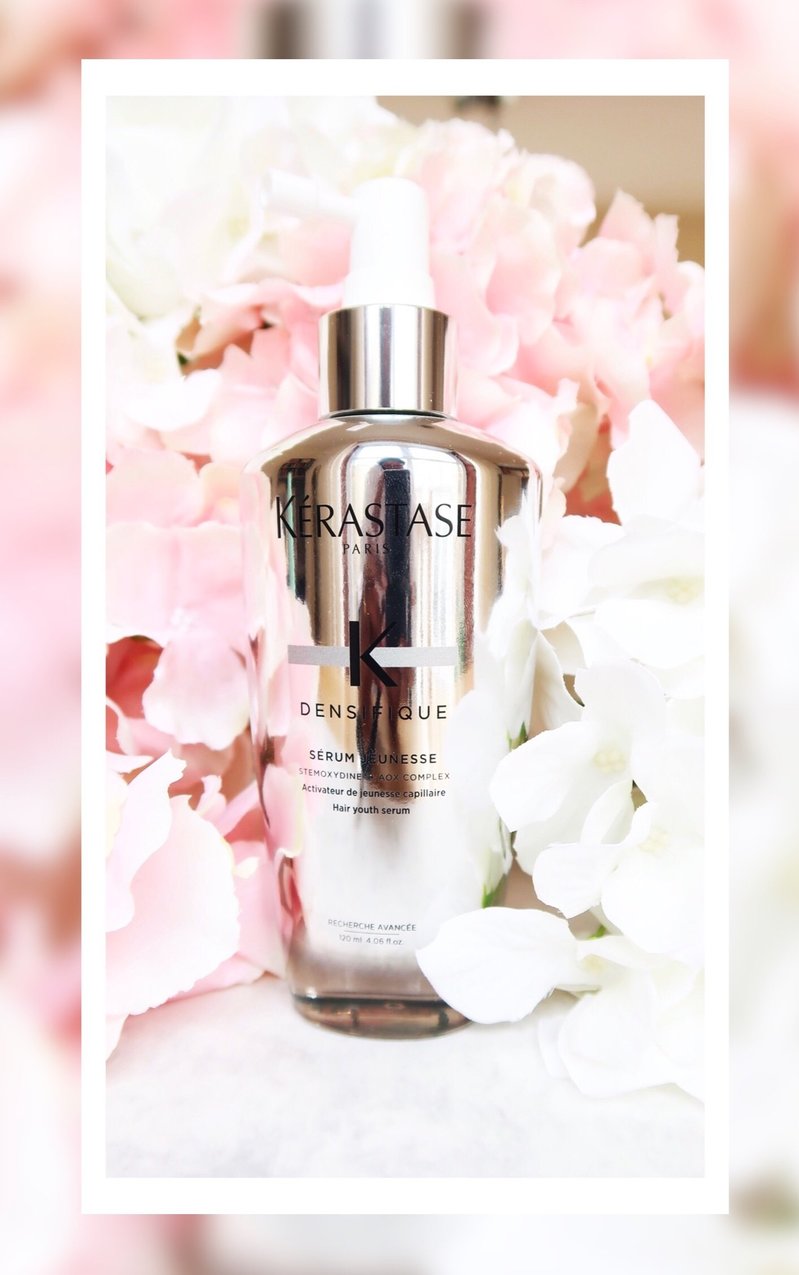 This is a completely new territory for me. While I am always hunting down some skin serums, hair serums are a new addition to my routine. However, it is also something that gives you results at a speed like no other. While a good shampoo and a conditioner will look after your hair in the long run, if anything needs fixing in the short-term, serums are the best choice to go for.
This is a serum from the Kerastase Paris, undoubtedly one of my all-time haircare favorite brands. The story behind this is that I have lots of baby hair, they are very stubborn, harder to straighten or style and the first one to go back to being curly and frizzy if I am at the Gym or in a warm climate. So this is a recommendation from my hair stylist and I have been using this just over a month by now.
It is meant to help you grow your baby hair. So you spray it right on to your scalp after parting the hair and I do it every morning. I never expected a quick result from this, however after a couple of weeks, I can see that my baby hair is thicker and by the 6-week mark, which is at the time of posting, some longer baby hair has made a small growth.
It is a luxury haircare product, hence it is on the pricer side of the products. However, it is a fantastic product which does what it says on the bottle and the packaging, of course, is amazing.
The downside is, given that it only comes in one size, it is difficult to take it with you on traveling and I feel way too precious of these drops to try and decanted into a small plastic travel bottle.
It smells amazing and the texture is very water like, so it evaporates rather quickly and you cannot see any residue left behind. It does not have any particular oil like texture, so once you style the hair, you cannot see the product at all.
Now, this is something I always use, religiously after every single wash because I know I will either straighten or blow dry my hair.
There are so many heat protectors on the market and I have tried many both high-end and drugstore. Some have alcohol which will actually burn under the heat, along with hair and some seem to make my hair look like I am wearing far too much hairspray. But the vast majority of the hair protectors actually didn't do the job, they just simply did not protect my hair from the heat. Perhaps it is because having naturally unruly and curly hair means that I do always use my blow dryer or the GHDs. However, I want my products to do the job.
The Kerastase Resistance Ciment Thermique, on the other hand, works like a miracle. It is, without doubt, the best heat protectant I have come across and I love the light cream texture that spreads across the hair. It smells beautiful as you just walked out of the salon and a very little (a pea size amount) will do the half of my hair. So it also lasts about 4-6 months.
Like so many Kerastase products, it is a luxury hair care product which does an amazing job as a product but it is on the pricey side when compared to drugstore heat protectors. However, as odd as it may sound, my recommendation is that, if you are going to invest in one product from high-end haircare, I would recommend that you go with a great heat protector like this. The reason being, if you have fairly nice and thick hair, finding a good shampoo and a conditioner will not be so difficult and drugstores also have quite a good range of styling products as well. However, heat protection is the one area, if the product doesn't do its job, ultimately you are going to end up with damaged and brittle hair.
Also, comparing to the range of prices on Kerastase product range, The resistance heat protector is more on the affordable side and can make a great entry product to experience the brand,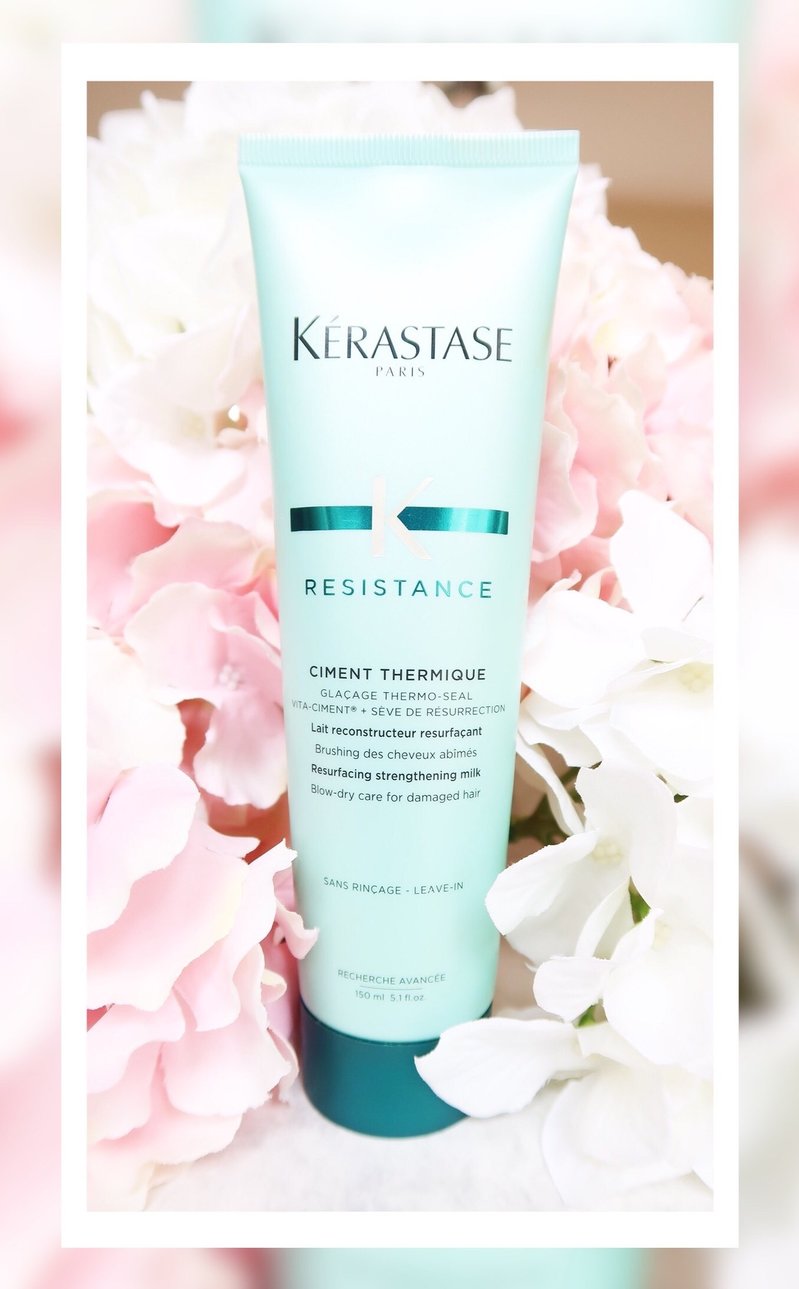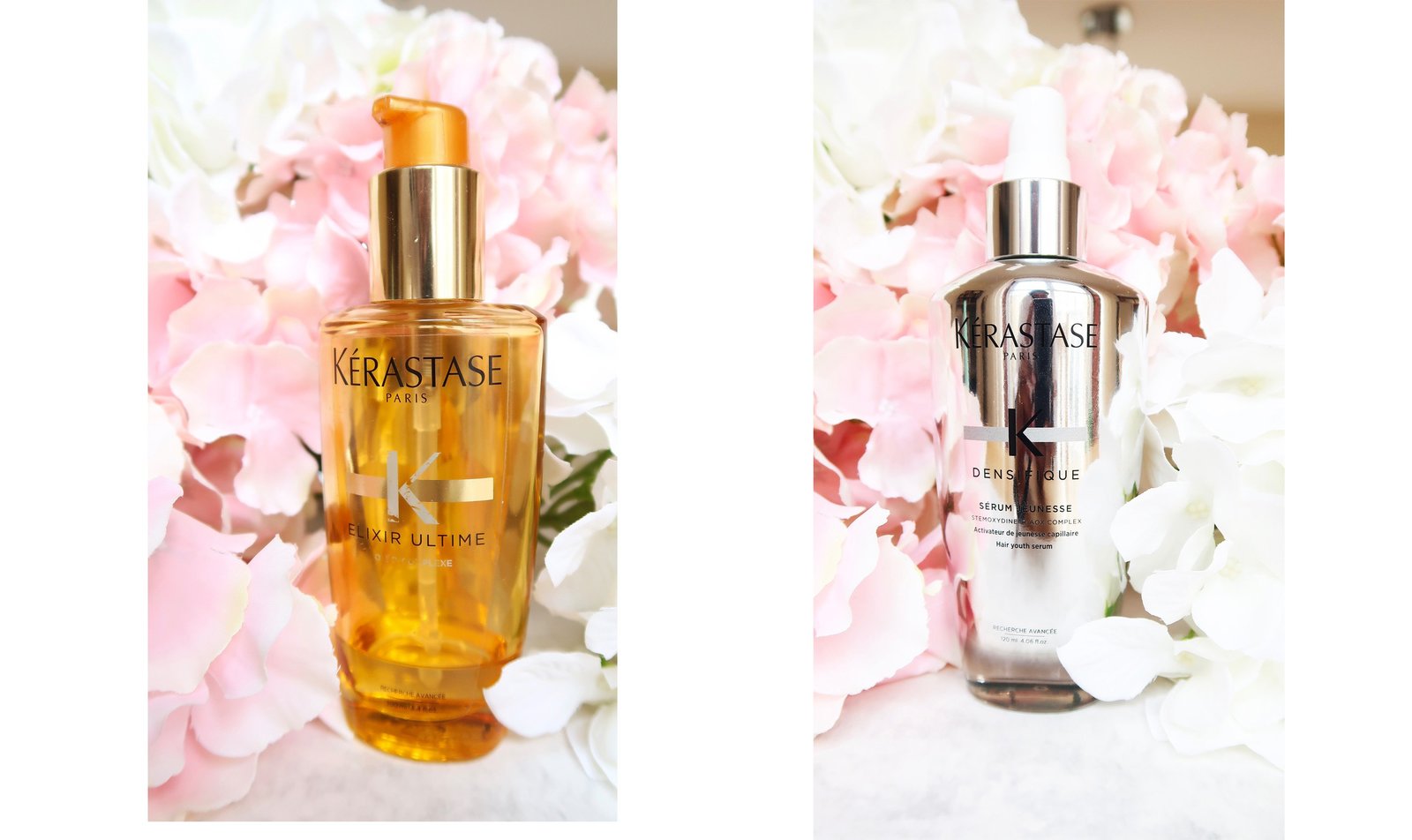 My last step of the hair care routine is the hair oil. If you have naturally oily hair, you can safely opt out from this step. But if your natural hair is anything like mine (dry by its natural texture during all seasons), a great hair oil is essential.
I use this two different ways. The most frequent use is, I take out 2 pumps every morning (this amount will depend on your hair texture and remember when you put hair oil on dry hair, a little goes a very long way) and just run it through my dry hair, mainly concentrating on the ends and the midsection. I keep out applying any oil to my scalp at this point as it can make things look too greasy. For me, the moisture of my hair lasts until next morning, so let's say 24 hours.
The other way I use this oil id before I wash my hair, this is more like a treatment mask. I take about 6-8 pumps and run through from scalp to the ends and massage the scalp for about 10-15 mins. I have always paid a lot of attention at the salons or at Spas and I try to remember the movements of a head massage, so I can replicate it at home. I then put all my hair into a bun and cover with a hot towel. I leave this for as long as I can (minimum of 2 hours) but I try to sleep with this on if I have a less manic morning the next day. This is a weekly treatment and I have seen over time, it really conditions hair and keeps it very strong but soft.
I also use a lot of coconut oil, just like a mask again before I wash my hair as an alternative to the Kerastase oil. The only thing with coconut oil is that it takes much longer to wash out and depending on the type of oil, it can leave a smell of coconut oil. Some may like this as a fragrance, but I am not so keen on the smell of coconut oil. So if I do put a coconut oil mask on my hair, I always remember to put a hair fragrance at the ends, once I finish stying, my favorite being Miss Dior Hair Perfume by Christian Dior.