Missoni Art Colour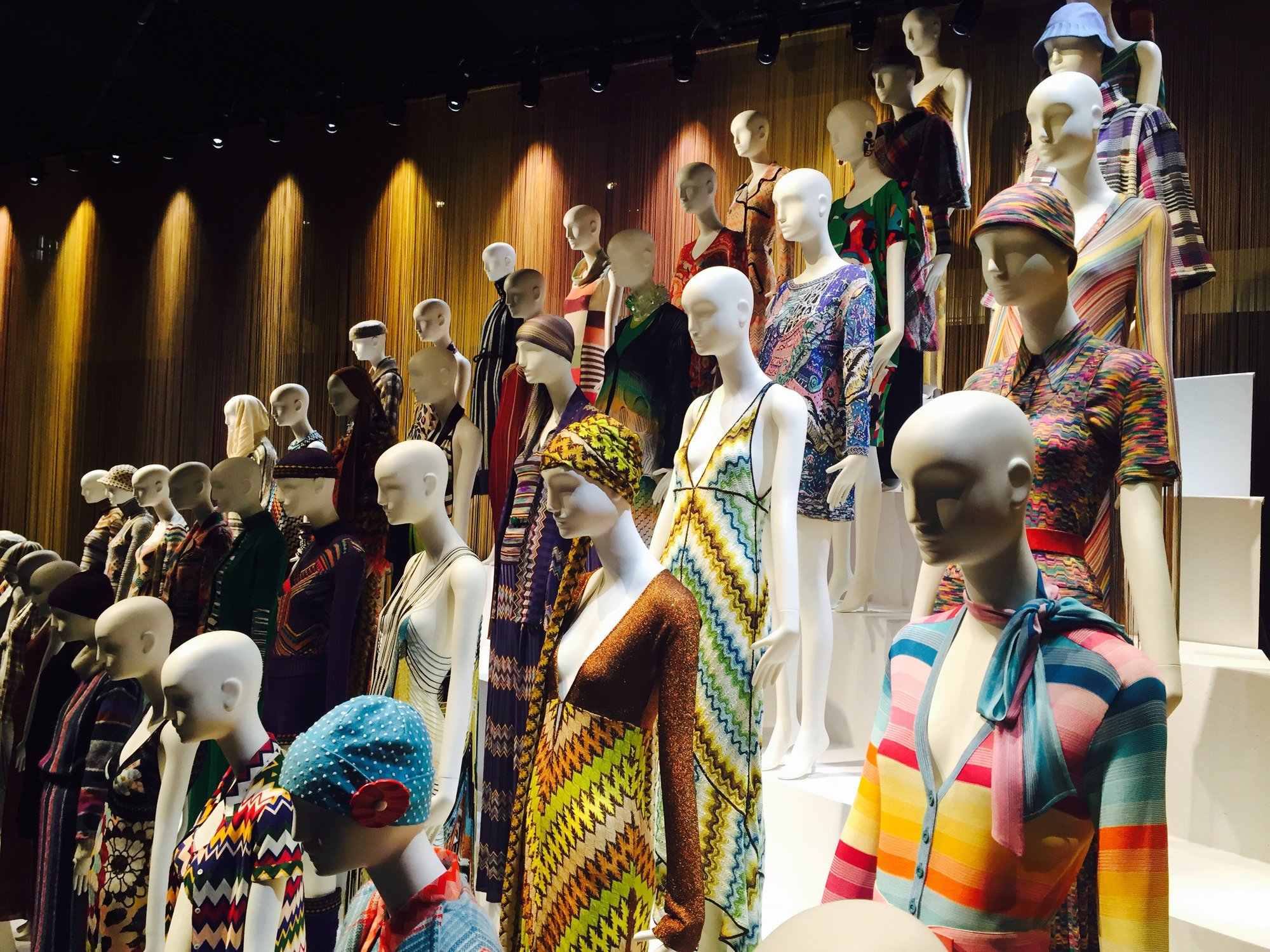 Missoni art colour held at Fashion and Textile Museum in London showcased the vary famous colour palette of Missoni through various different pieces from Missoni collections as well as through abstract paintings full of colour.
This exhibition looked back in to the roots of Missoni starting from Ottavio and Rosita Missoni's research and resources which originated in the fine art of 20th century Europe.
Missoni has come long way as an international brand that has a unique eye for the stripped colours from started out as a knitwear workshop in 1953.
They were particularly inspired by the development of the avant grade – from the lyrical abstract art, the futurism and proliferation of groups, magazines and studies in the 1930s that sought to establish new definitions of painting and sculpture, including constructivism and concretism.