Minimalistic Fashion Statements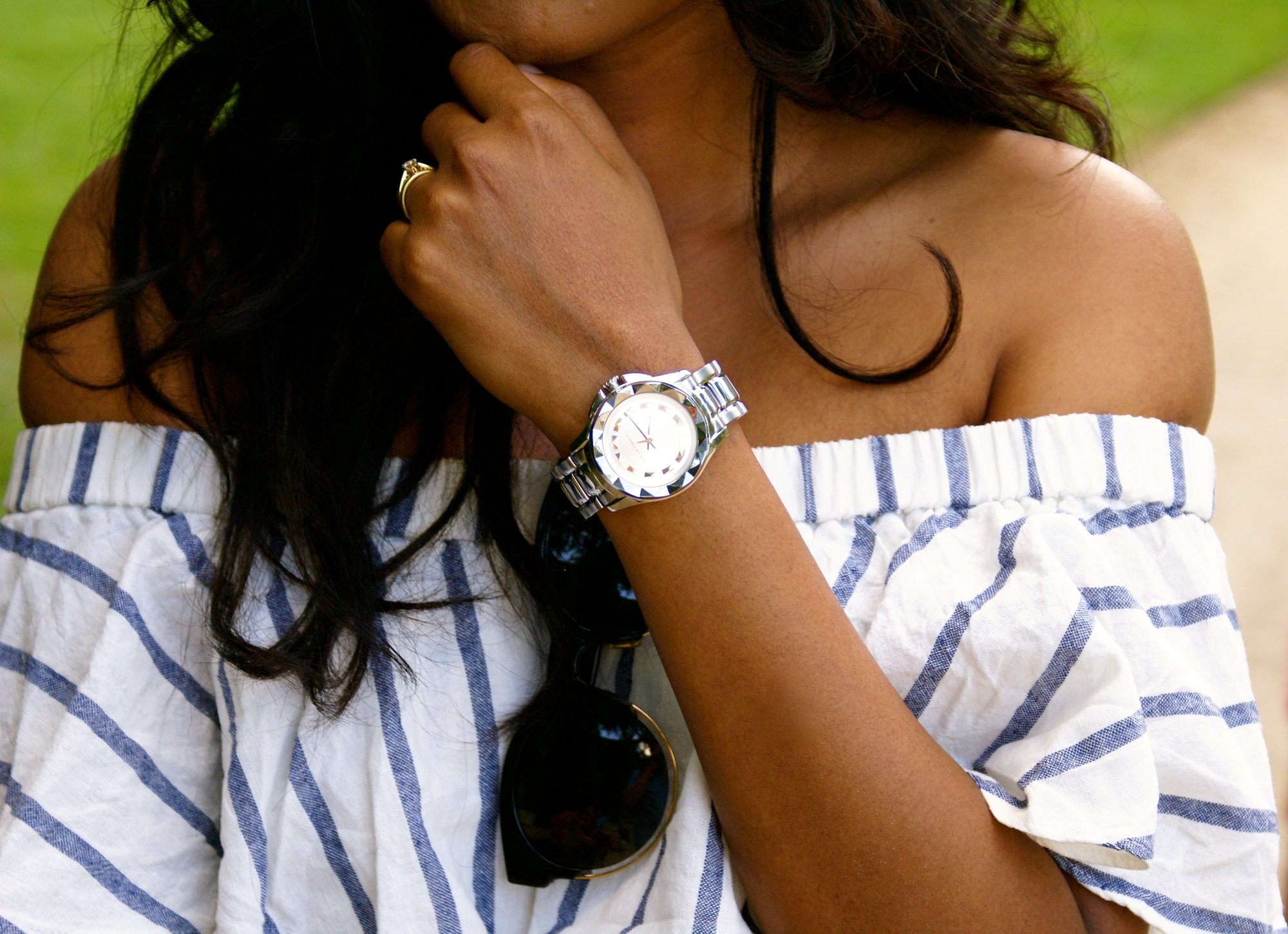 The concept of "Less is More" is something I have always believed in when it comes to style statements and accessorizing.
Growing up, I was very reluctant to wear any jewellery and accessories. Despite of being told that jewels are a part of dressing up and the cultural importance of wearing jewellery as a girl back then, I only wore my little stud earrings for most of the time and my Mother had to remind me to put on a necklace and bangles if we were going out. Time passed by and contrary to common belief, my take on jewellery and accessorising did not change with age. That is, I like jewellery, but for me, less is always more and the pieces I choose to wear are quite minimal yet they are statement pieces and elegant in all seasons.
I prefer my stud earrings to trendy drop-downs and for me a statement watch is so much more sophisticated on my wrist than a combinations of bracelets and bangles. I love a good watch, like this stunning Timepiece by Karl Lagerfeld can give an instant edge to any outfit. It is quite masculine in its size specially as I have small wrists, yet a close up will show you all the beautifully delicate details in gold and silver, making it such a style statement. So style can be subtle yet beautiful and  charming!