MFW Lookbook - What I wore to Milan Fashion Week February 2023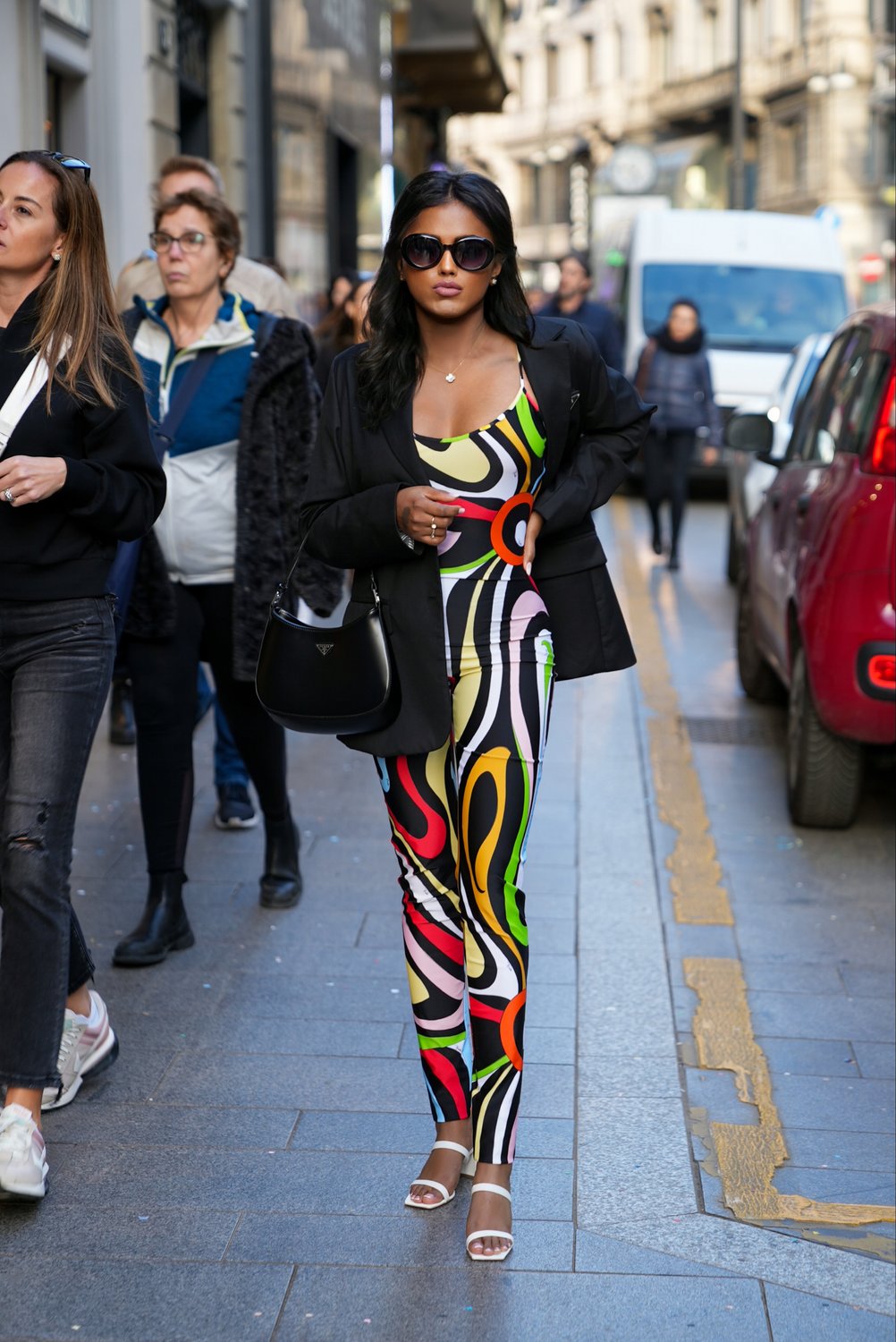 Milan gave me the best season of MFW I have seen so far. I absolutely loved the shows, presentations, making new friends and enjoying what the designers had to offer for the upcoming season.
Fendi and Brunello Cucinelli
I absolutely adore both Fendi and Brunello Cucinelli and thought wouldn't it be perfect to pair them together, the super sharp tailoring of Brunello Cucinelli meeting the edgy bags from Fendi's latest colelction.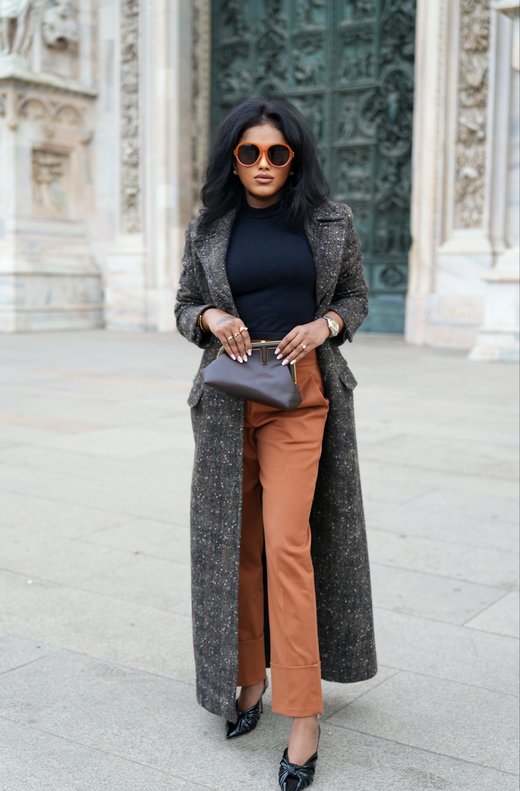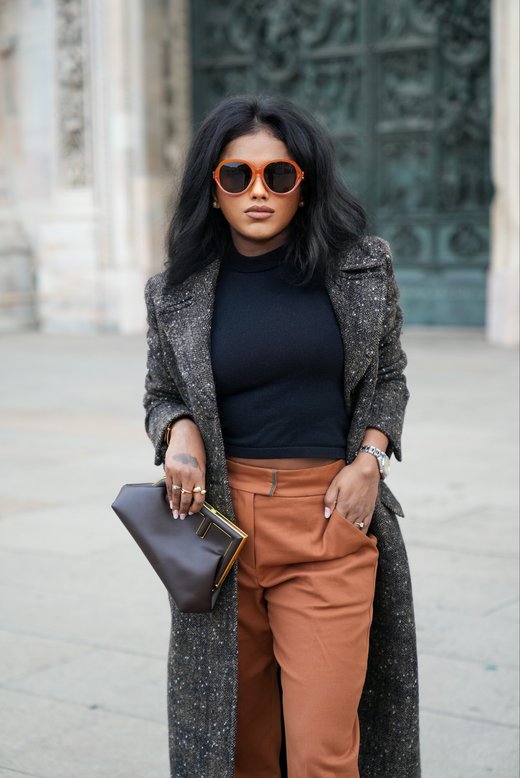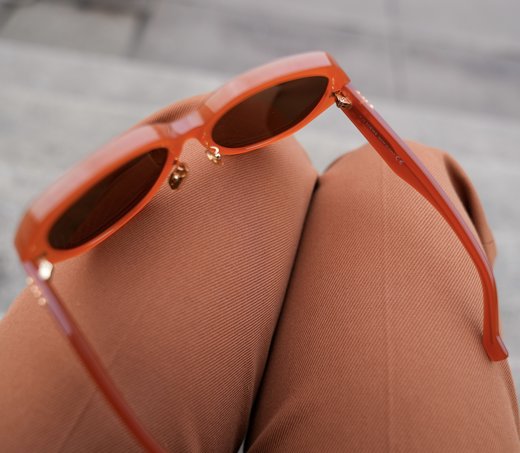 PRada
Doenst need any introductions, and I wanted my Prada look for this MFW to represent muted ready-to-wear and a kind of outfit I would wear on a day-to-day basis.
I have loved and worn this jumper, so many times and these crystals make me smile every time I look down.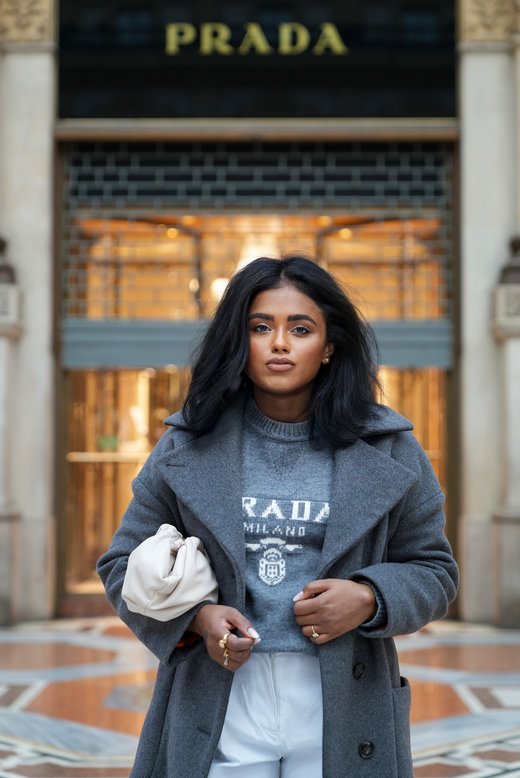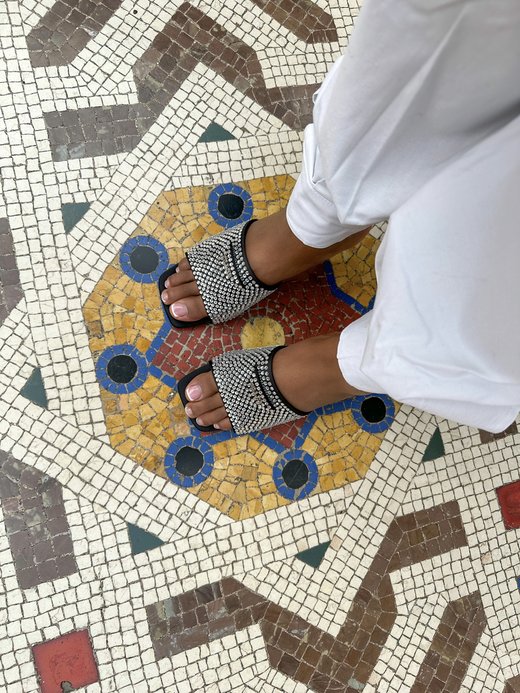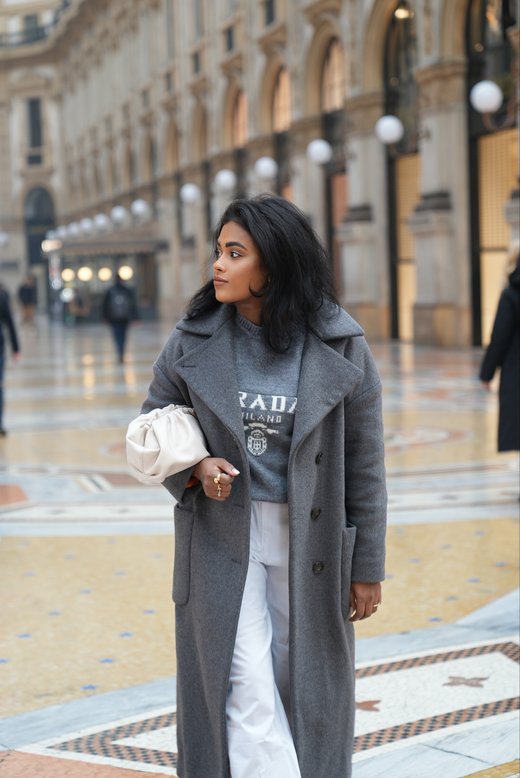 HiVa Atelier
What an absolute pleasure getting to know this brand. I felt like I had discovered a bag brand that is classy and elegant yet very modern with stunning colours.
Born out of a great passion for expression, art and storytelling, HiVa Atelier is the brainchild of Istanbul native, Dilara Ertan.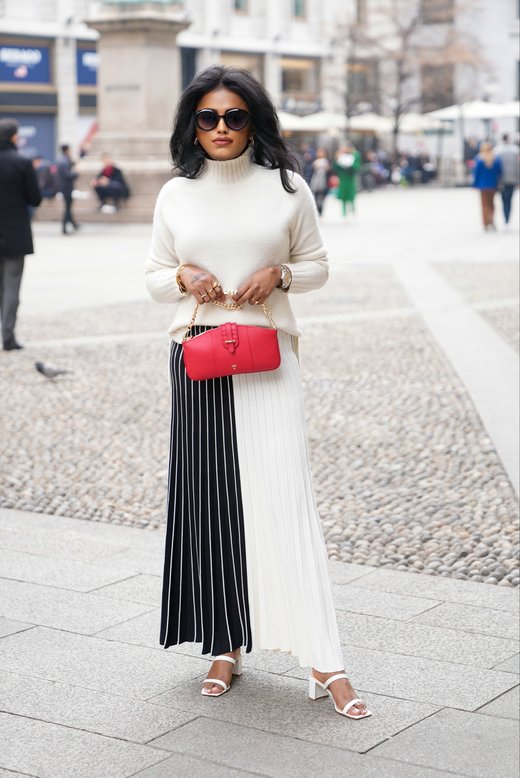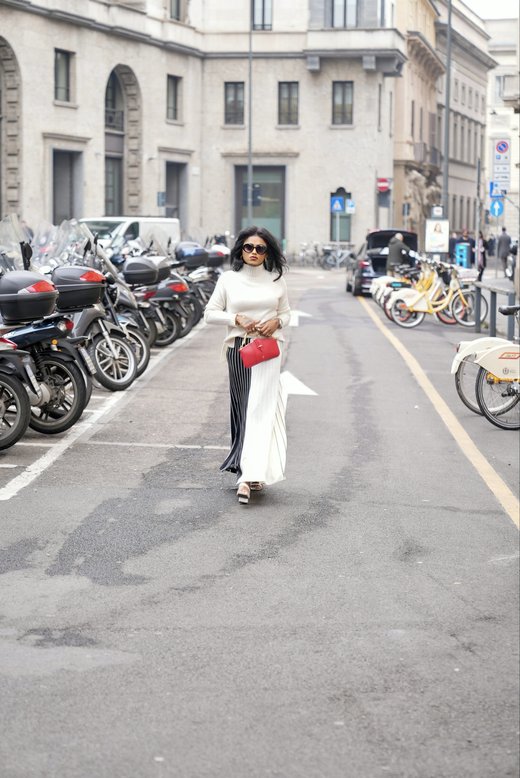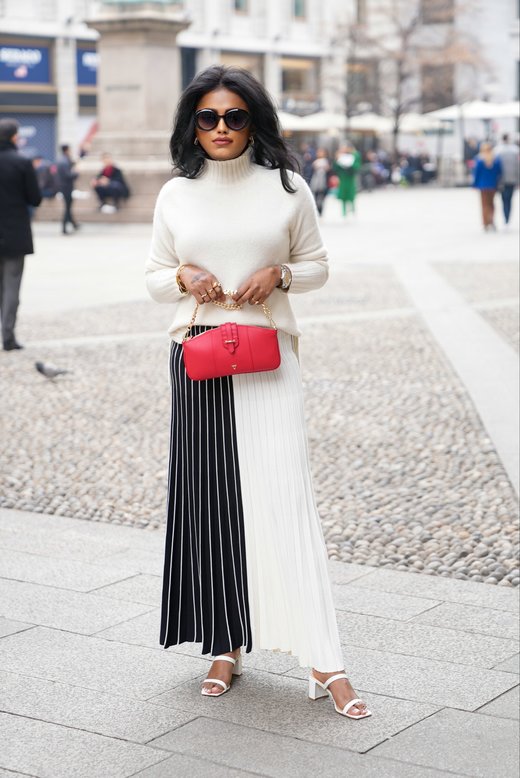 Alberto Zambelli
My first presentation of the MFW, and it gave a fantastic start to the whole MFW. I looked at every single piece and thought I would love to have this in my wardrobe.
Modern, sharp, powerful and effortless at the same time. It is the kind of ready-to-wear brand I would buy my classic wardrobe staples from and this white dress was very feminine and chic at the same time.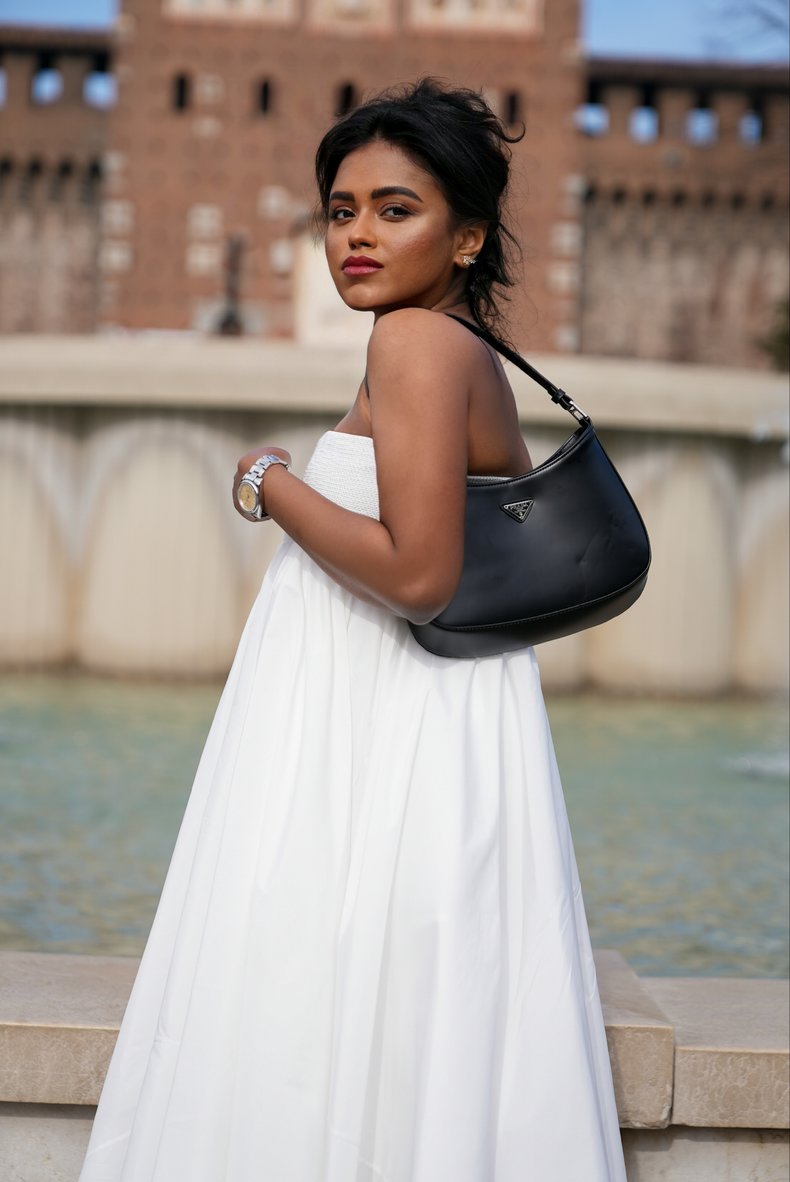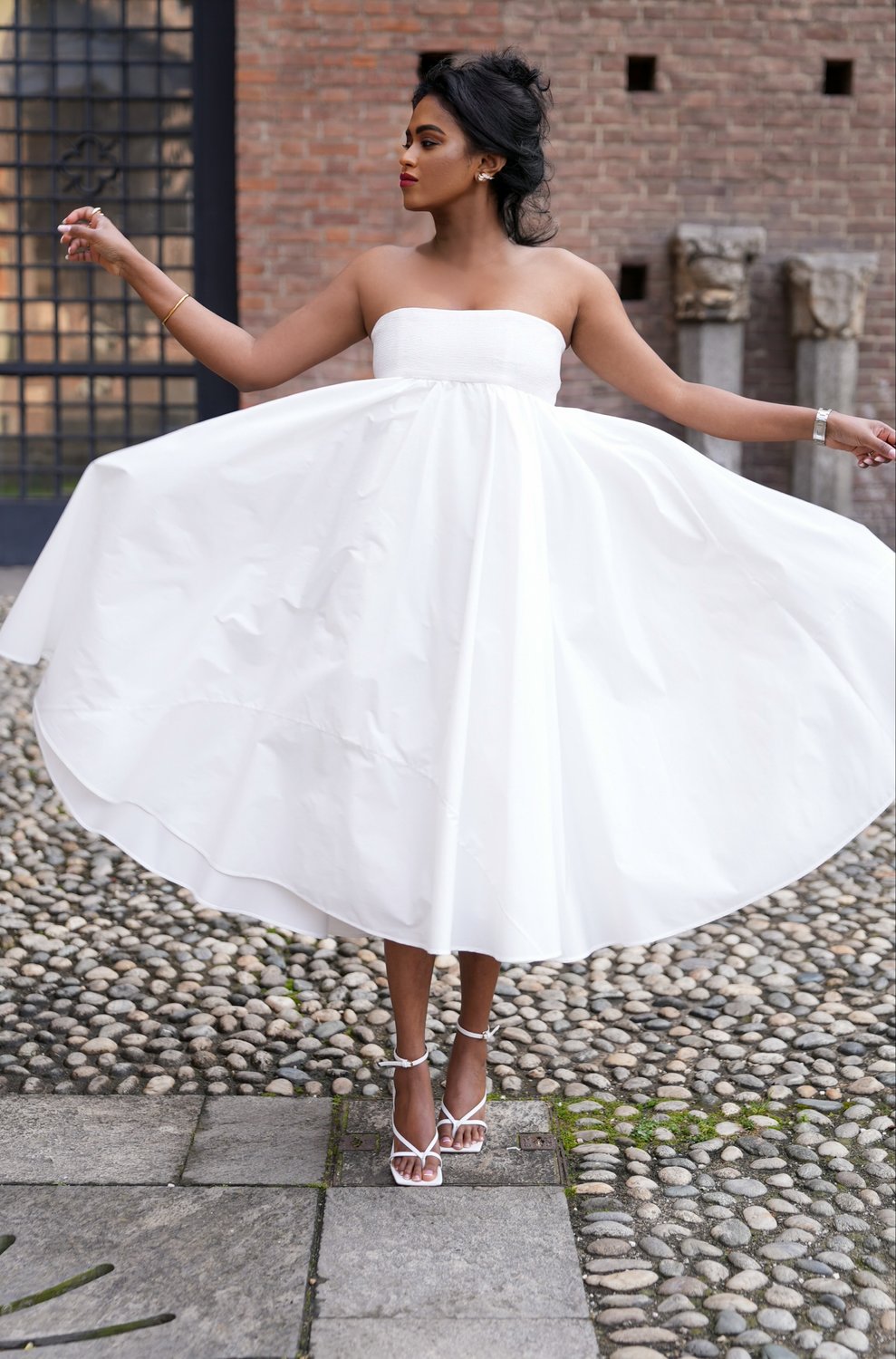 MRZ
The absolute perfection of a brand if you like smart yet stylish and head-turning feminine workwear. I loved this co-od set with the culotte shorts, making it different and stylish.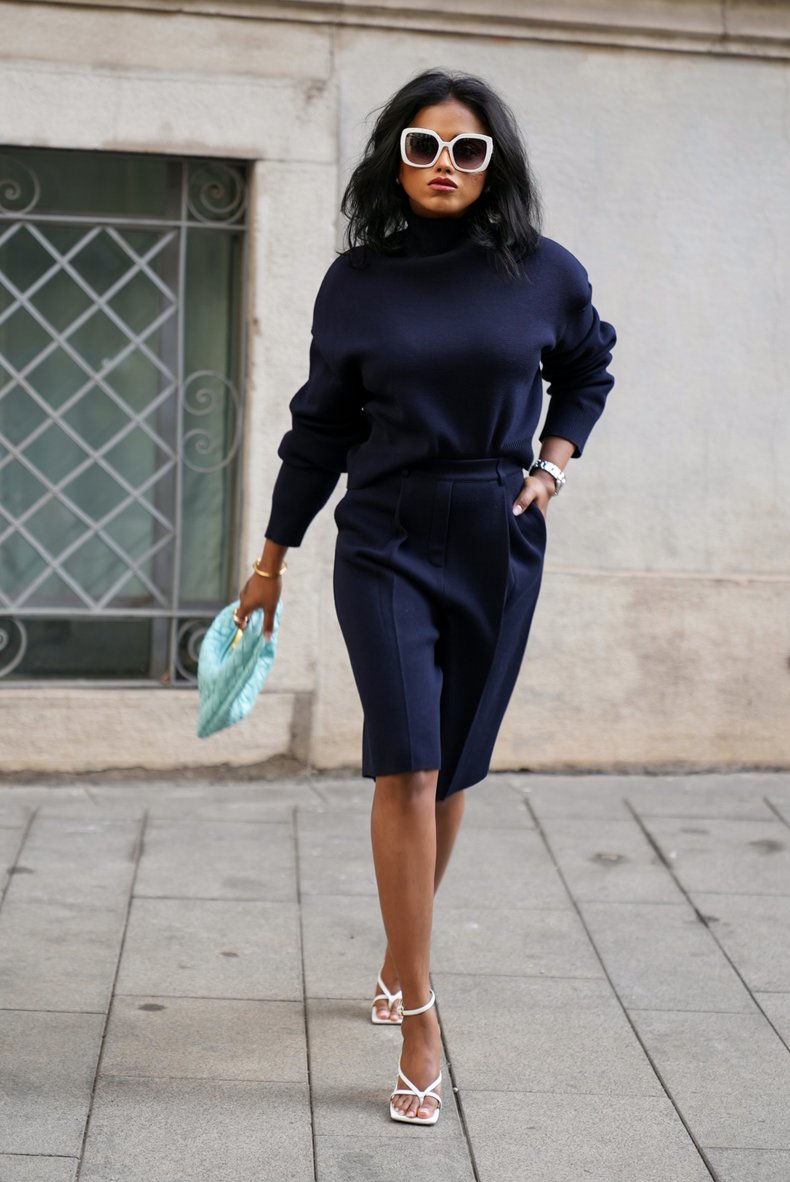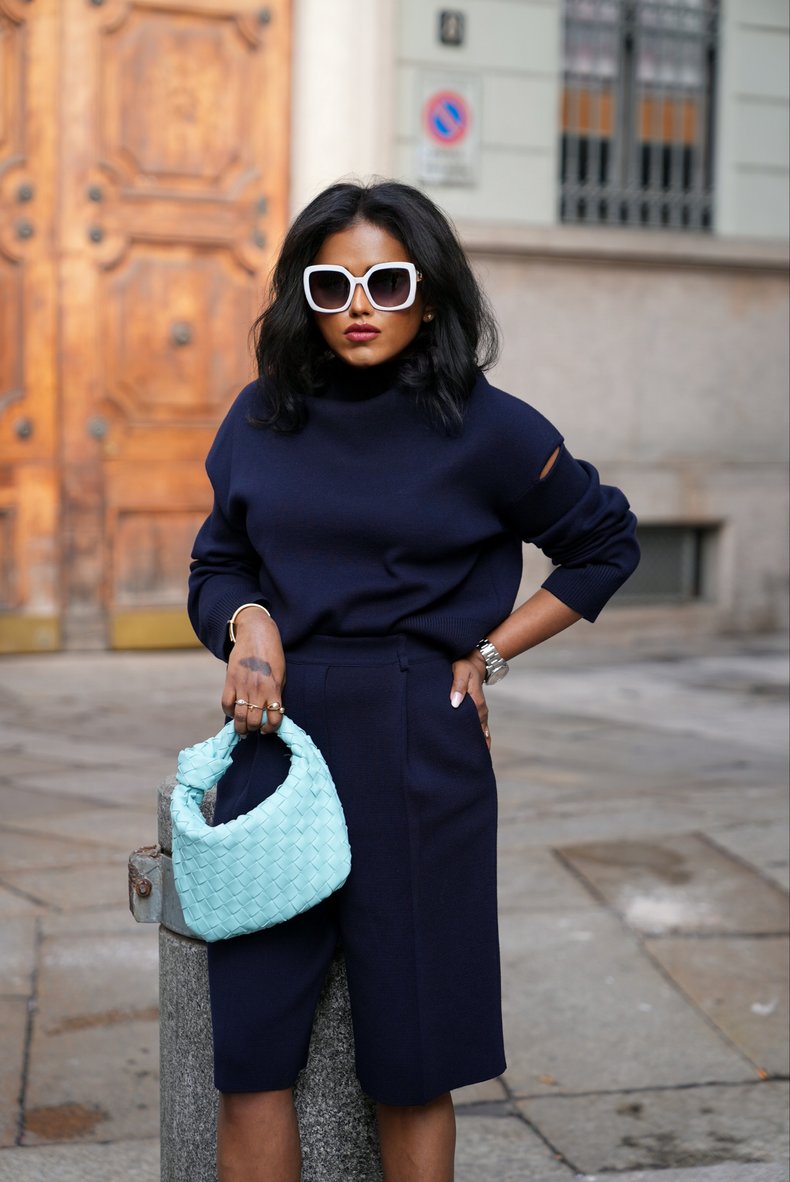 Maison Margiela
We all know that I am a die-hard fan of Margiela. To me, it doesn't matter which city's Fashion Week is, which season of the year, I would wear Margiela every single day if I could.
For this look, I wanted to show you how to style the trending maxi pencil skirt with a corset-like top. I added the long gloves for drama and hair up for the occasion.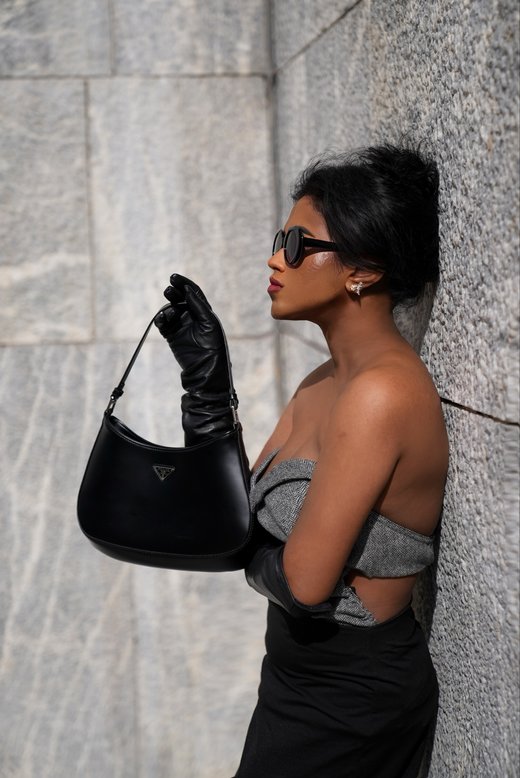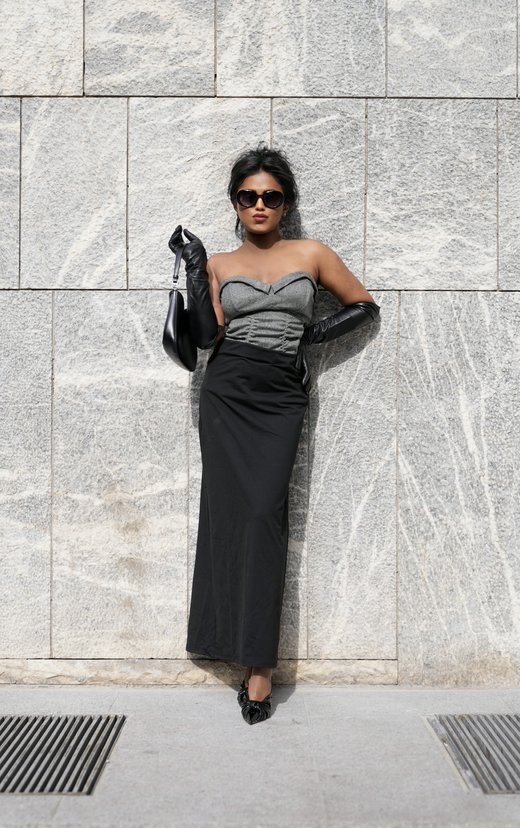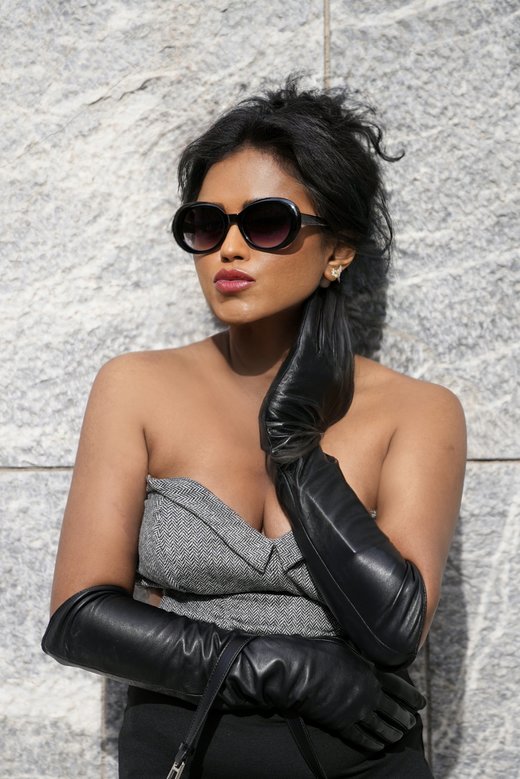 PUCCI
If you knew how long I have since I wanted to do a full-on head-to-toe Pucci look, you would know that dream came true in all colours of the rainbow this season.
To me, Pucci represents Italian Fashion to a T. I love the bold, beautiful, vibrant colours and figure-hugging silhouettes. I added a black blazer to smarten up a bit, and probably my personal favourite look from the Milan Fashion Week.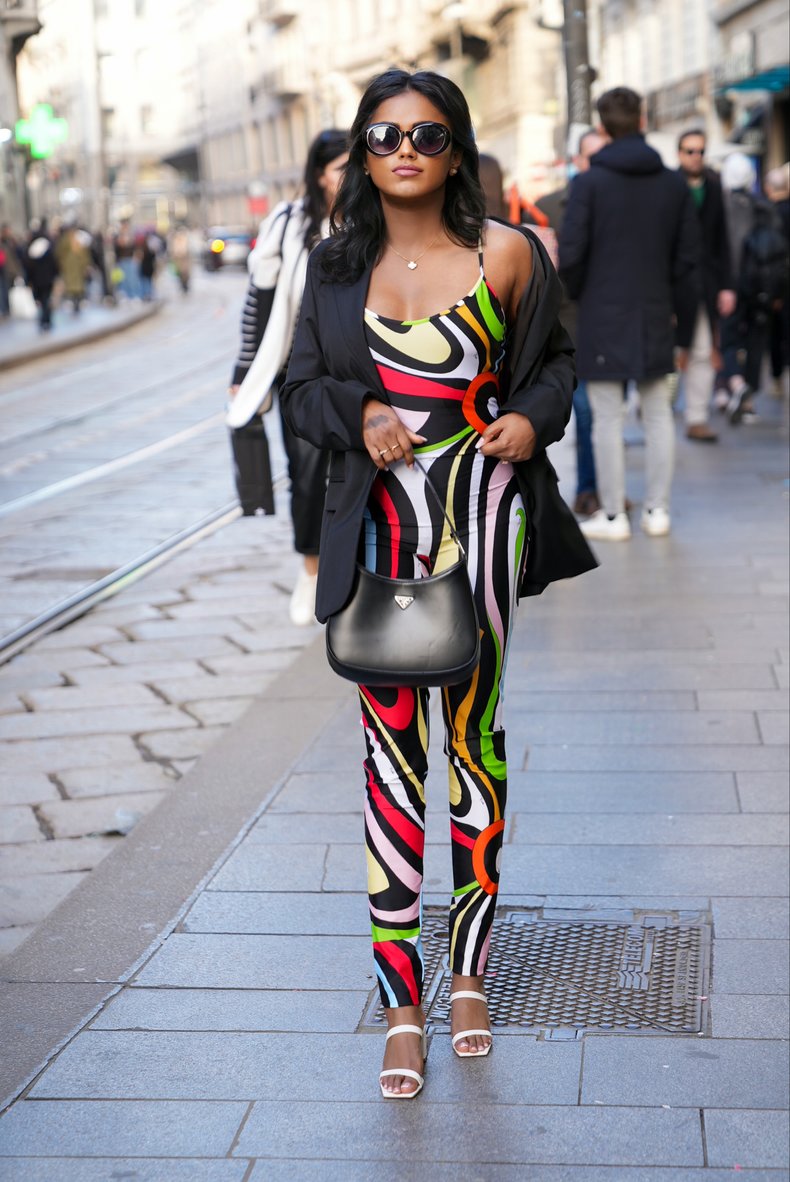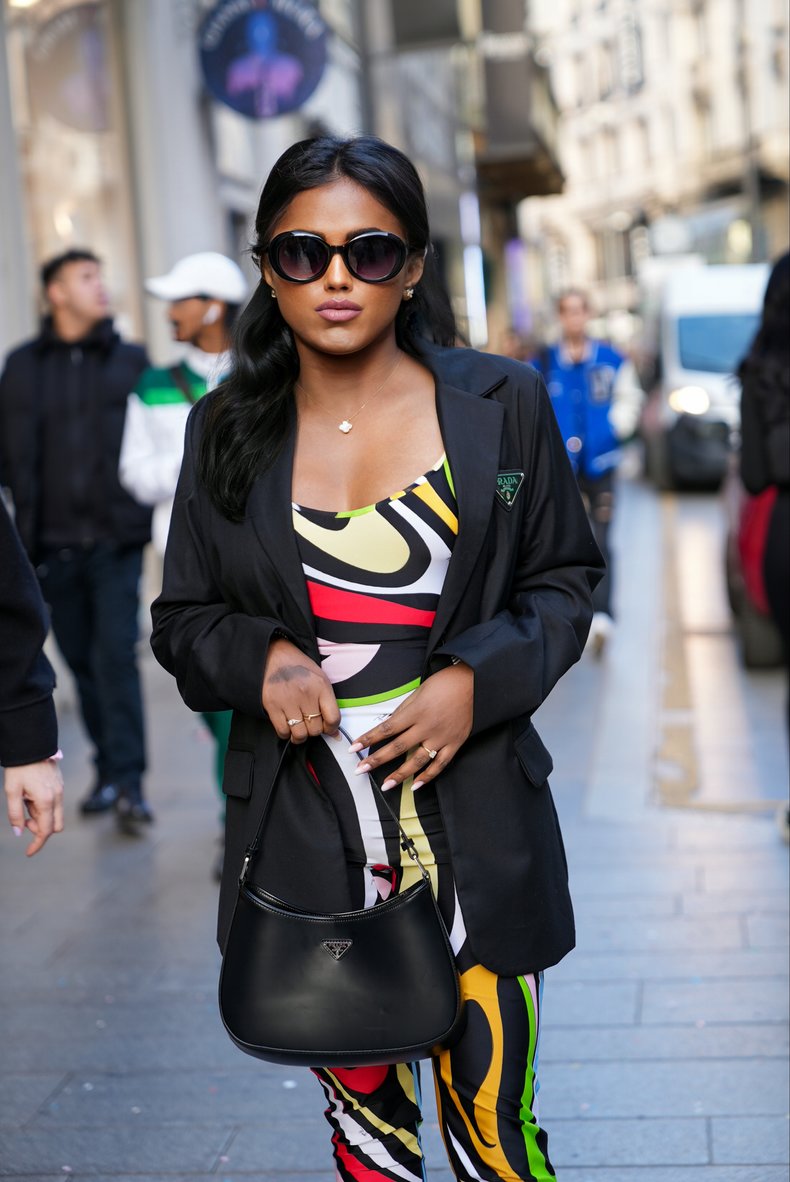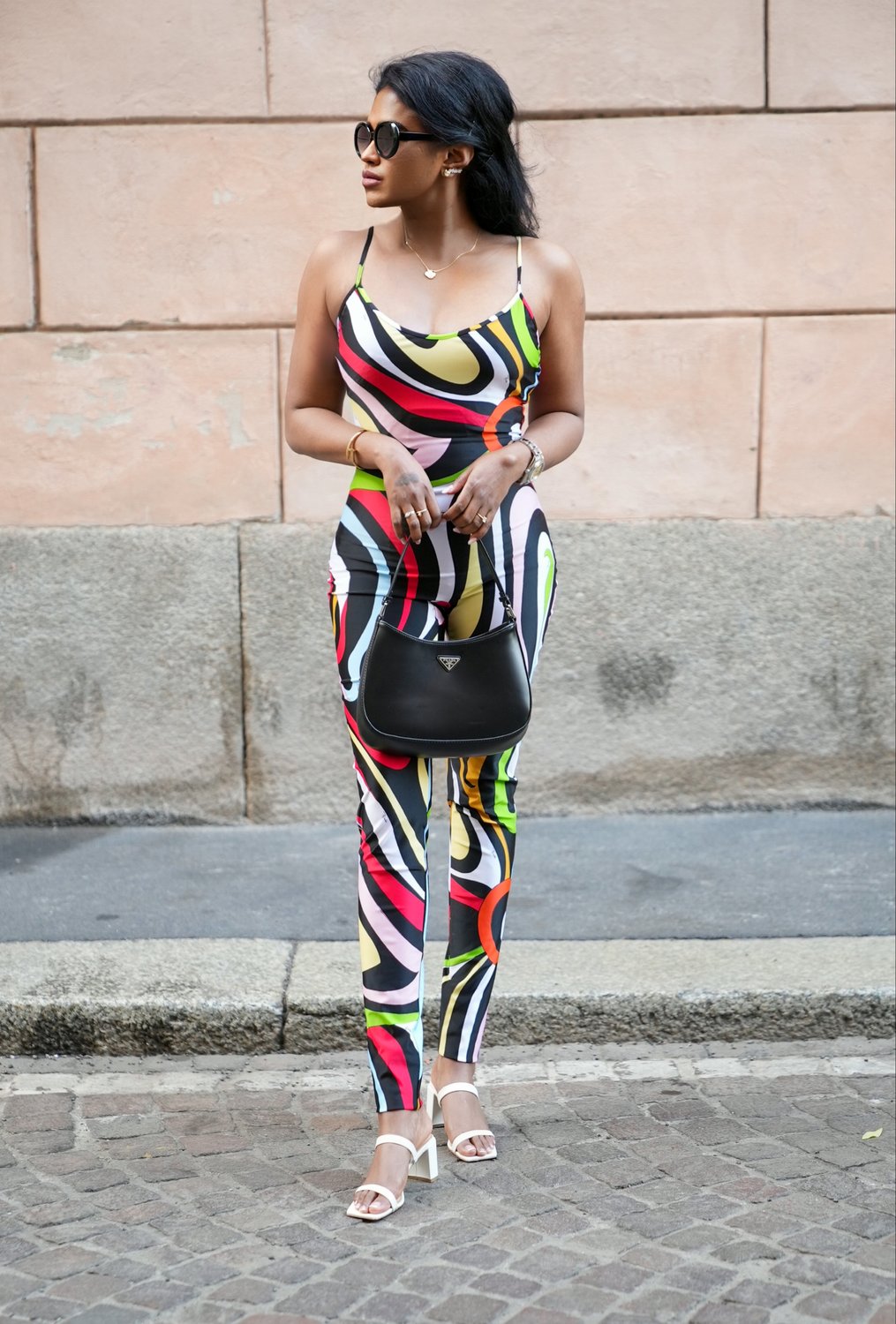 AMY LYNN
Trendy, modern, unique designs are what I go to Amy Lynn for, and they never disappoint. I discovered the brand in December last year and every time I put something on, I al always surprised by how right they get it.
And I wanted to end the MFW in a powerful woman suit, and this one did it perfectly.