Make Up For Ever HD Skin Foundation Review - Testing Beauty Episode 41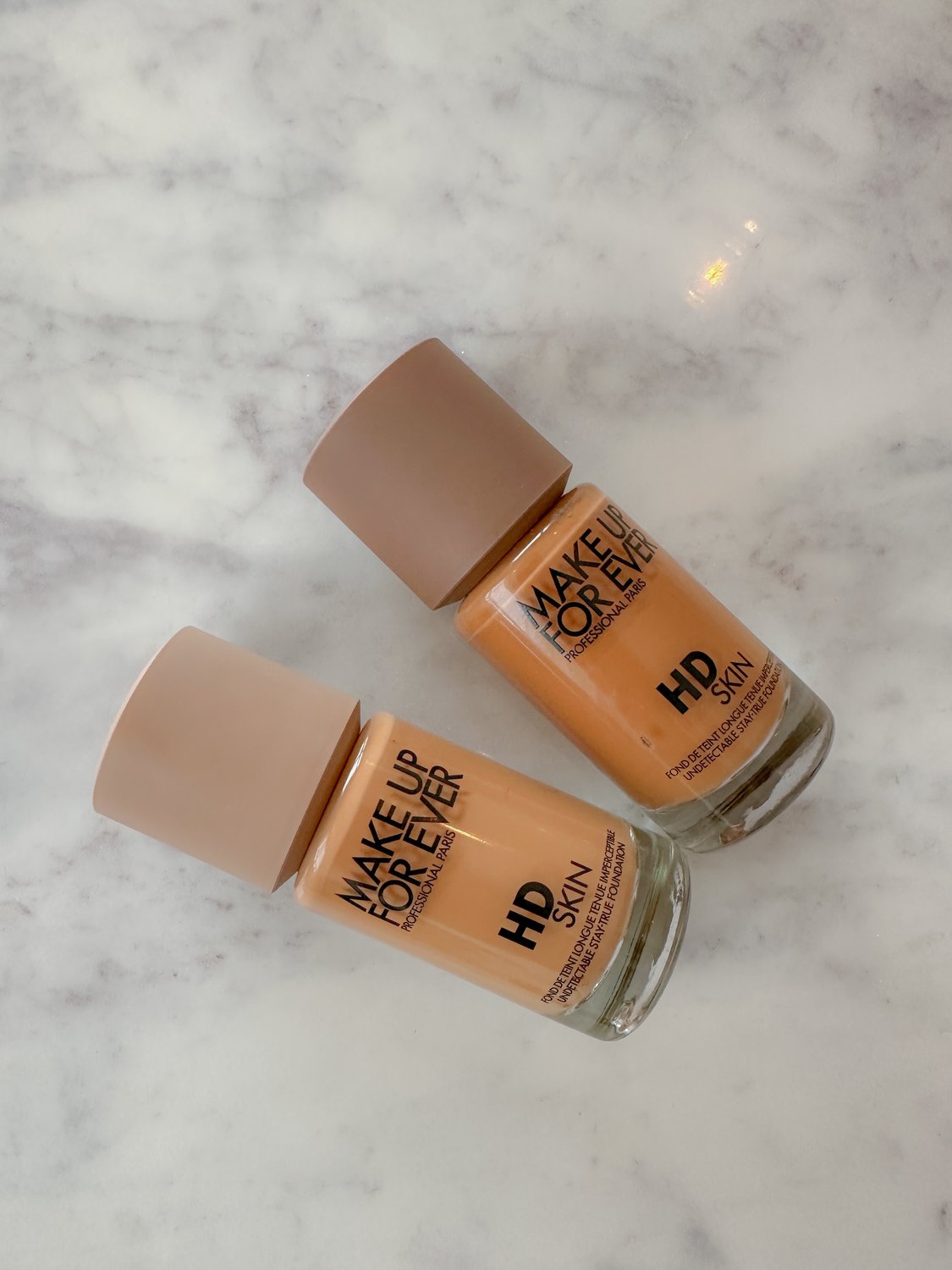 When it comes to finding the perfect foundation, the stakes are high and the options are endless. Make Up For Ever, a brand renowned for its professional-grade makeup, has thrown its hat into the ring with the HD Skin Foundation. Promising a flawless finish that stands up to the scrutiny of high-definition cameras, it has caught the attention of makeup enthusiasts and professionals alike. In this comprehensive review, we'll delve into everything you need to know about this product to help you decide if it's the right foundation for you.
Texture and Application
The HD Skin Foundation boasts a lightweight, creamy texture that glides onto the skin effortlessly. It is easy to blend, whether you're using a makeup sponge, brush, or even your fingers. The foundation provides medium coverage that is buildable, allowing you to layer it for a more full-coverage finish if desired.


Finish and Wear
One of the standout features of this foundation is its natural, second-skin finish. It provides a soft-focus effect that blurs imperfections, pores, and fine lines, resulting in a smooth and flawless complexion. The foundation has a semi-matte finish, striking the perfect balance between matte and dewy. It leaves the skin looking radiant without appearing oily.
The wear time of the HD Skin Foundation is impressive, lasting up to 12 hours without fading or settling into fine lines. It is also resistant to sweat and humidity, making it a great option for long days or special events.


Shade Range
Make Up For Ever has always been praised for its inclusive shade ranges, and the HD Skin Foundation is no exception. With a wide variety of shades available, catering to different undertones, it is easy to find a match for your skin tone. The brand also provides an online shade finder tool to help you find your perfect match.
Skin Benefits
In addition to providing a flawless finish, the HD Skin Foundation also contains skincare ingredients to benefit the skin. It is formulated with hyaluronic acid to hydrate the skin, and it is non-comedogenic, meaning it won't clog your pores.


Packaging
The foundation comes in a sleek, glass bottle with a pump dispenser, ensuring a hygienic and controlled application. The packaging is sturdy and travel-friendly, making it easy to take on the go.


Price Point
The HD Skin Foundation sits at a higher price point, which is expected from a high-end, professional-grade makeup brand. While it is an investment, the quality of the product, its long wear time, and the added skin benefits make it a worthwhile purchase.


Conclusion
The Make Up For Ever HD Skin Foundation lives up to its promises, providing a flawless, second-skin finish that lasts all day. With its impressive shade range, natural finish, and added skin benefits, it is a great option for those looking to invest in a high-quality foundation. Whether you're in front of the camera or just looking for a foundation that will leave your skin looking its best, the HD Skin Foundation is definitely worth a try.
Shop Make Up For Ever HD Skin Foundation