A Love Affair with Maje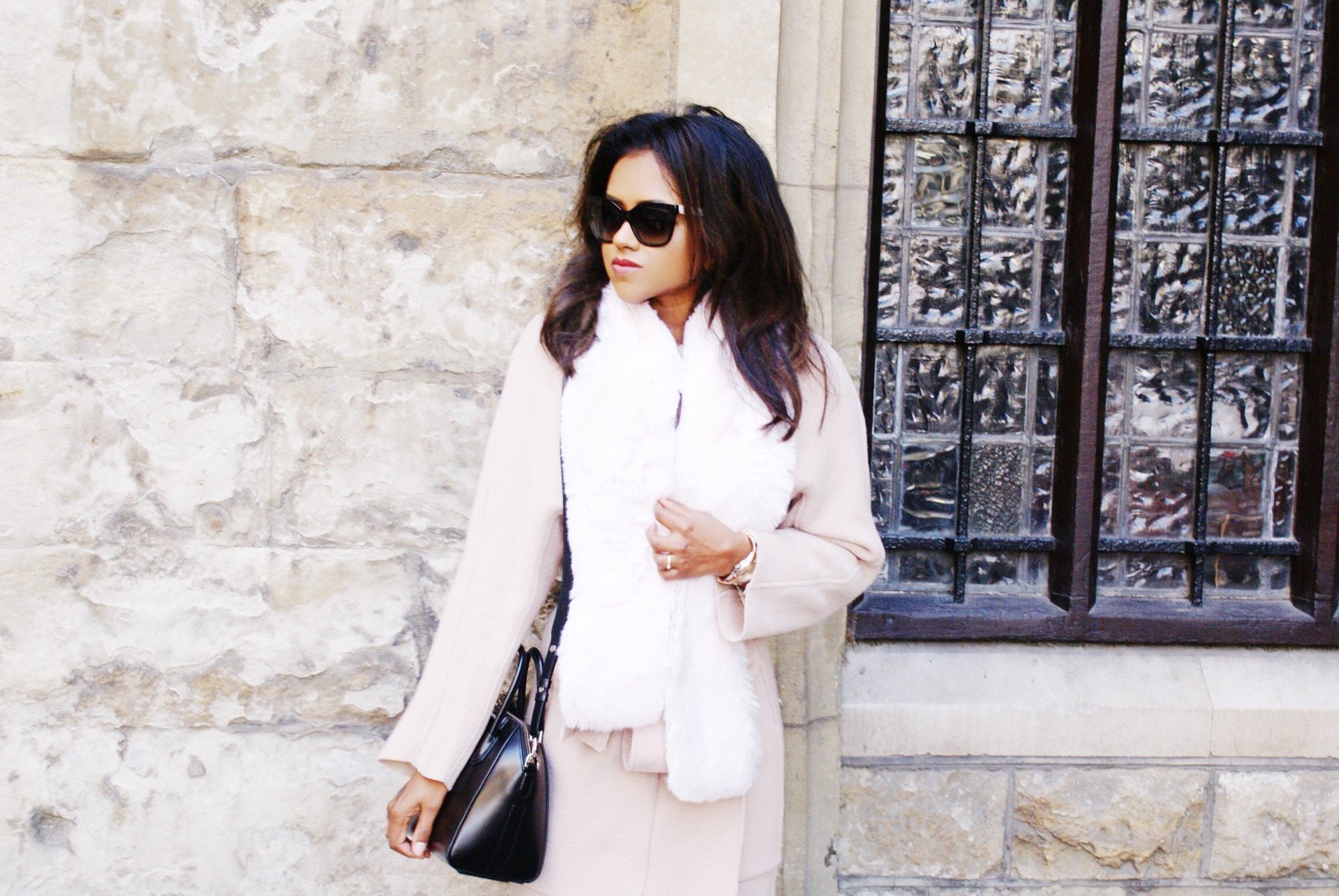 Maje, for me it is the ideal Parisian beauty in a brand. I love the effortlessly chic and elegance Maje designs presents. The feminine but edgy cuts are always a winner for me and their clothing is very well made in beautiful fabrics.
I have had my eye on this long oversized gorgeous coat for a while and I finally got around to order one this Christmas. I must say, it is one of the prettiest of coats I own. The color of cream marrying blush pink creates this beautiful shade of nude which I think is universally flattering on all skin tones. I love the resemblance to a robe making it quite sexy and lady like. Made from 100% virgin wool with two large pockets it is the perfect combination of practicality and warmth. I love pairing this with either knee boots or heeled ankled boots for a cold winter day and as far as the style is concerned, it is one of those pieces which I think is timelessly stylish.
While I was browsing on Maje, I also came across this stunning lace top (which is on sale right now) and I fell in love the moment I opened my package. Beautifully wrapped in lots of tissue paper was the most romantic and soft lace tops I had ever come across. It might not be the obvious choice of a top for winter but I couldn't resist the pure romance it presented me with.
Of course, I have more items on my wish list to get from Maje, like this gorgeous Long curly Fur coat or this beautiful leather jacket with removable fur collar.
As for the shopping experience, I would say it is really delightful. The website is very clear and well organized. The delivery was relatively quick and the packaging was nothing but french delicacy. So overall, I have fallen in love with Parisian style again, this time head over heels!