London Fashion Week : Day 2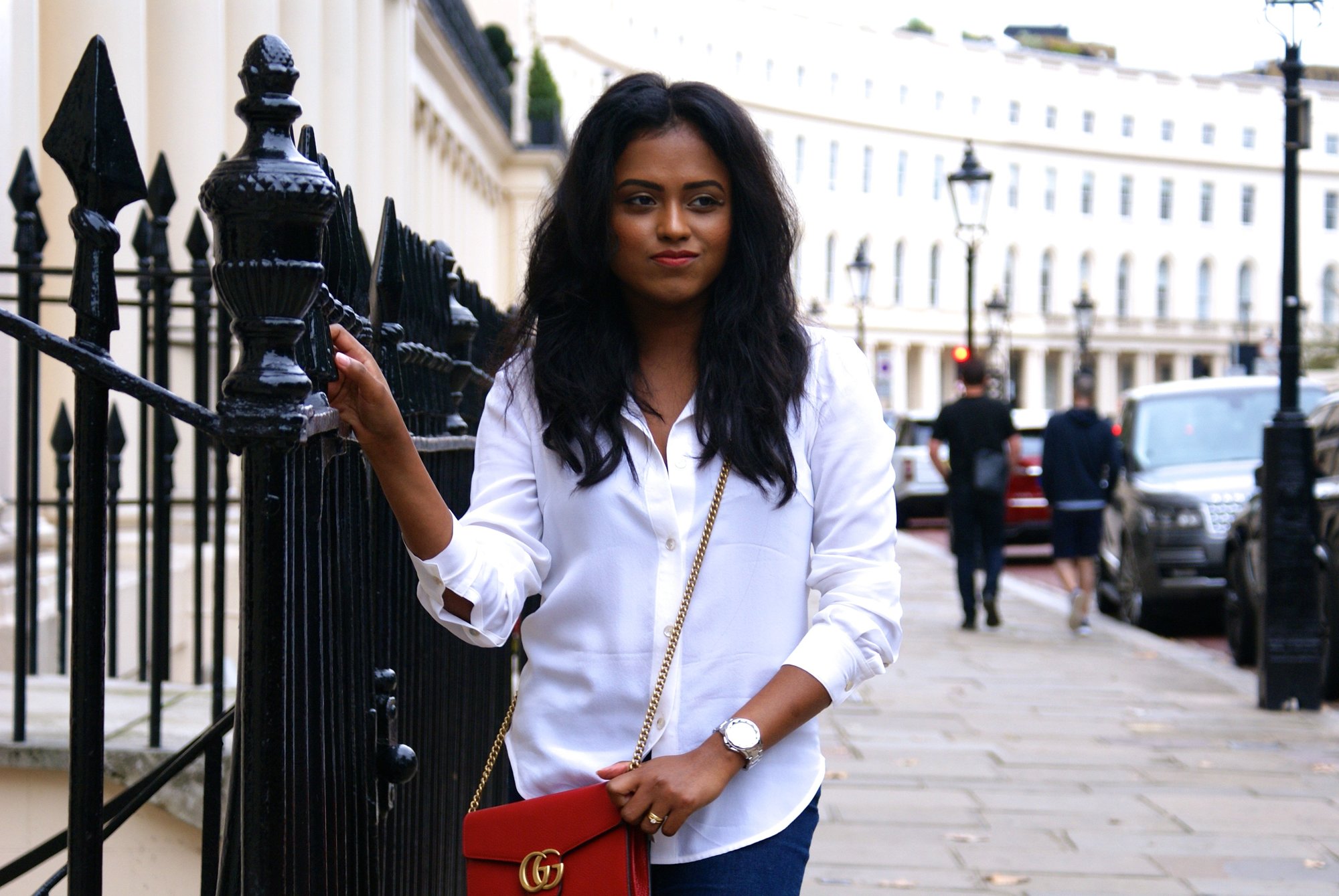 Day two of London Fashion Week only increased my enthusiasm to see another round of creative talent meeting unstoppable energy in the middle of beautiful city of London.
I knew quite early on from my day's schedule that I will be running around in London and it is going to be a 15 – 16 hour day starting from morning at 8 am and I would be lucky to be finished by 11 pm. So I opted for my favourite pair of ted baker Jeans in which I know I can travel around the world and not think about how comfortable I am.
For me, comfort is as important as style. So while I wear the jeans for my comfort, I went for the Long Sleeve Silk Shirt from the Spring Summer 16 Collection of Sachini. It is my go-to piece when I want to build an outfit around it. It can be easily be dressed up or down and the beautiful and luxurious silk hugs me in all the right places and walks with me so elegantly all day.
Going for a pair of blue jeans and a white silk shirt is great canvas to work with when you start to accessorise the outfit. I usually choose a colour that I want to highlight, in this case is Red! So my Gucci Blooms Print Pumps are ideal to dress up in red for a long day as they stand me tall yet keep me so comfortable. In many days when I wear these beauties, I have forgotten that I am wearing heels and that is something very rarely happen to me.
This red lady, the Gucci GG Marmont leather chain wallet finishes the look by adding a very colourful yet very elegant touch. I love this bag for its versatility andit's colour. It gives me this feminine yet edgy look every time I put it on.
So, wearing my two favourite colours, if white stands for elegance and sophistication, red says fierce and love! and together, it is a match made in heaven!