London Fashion Week : Day 1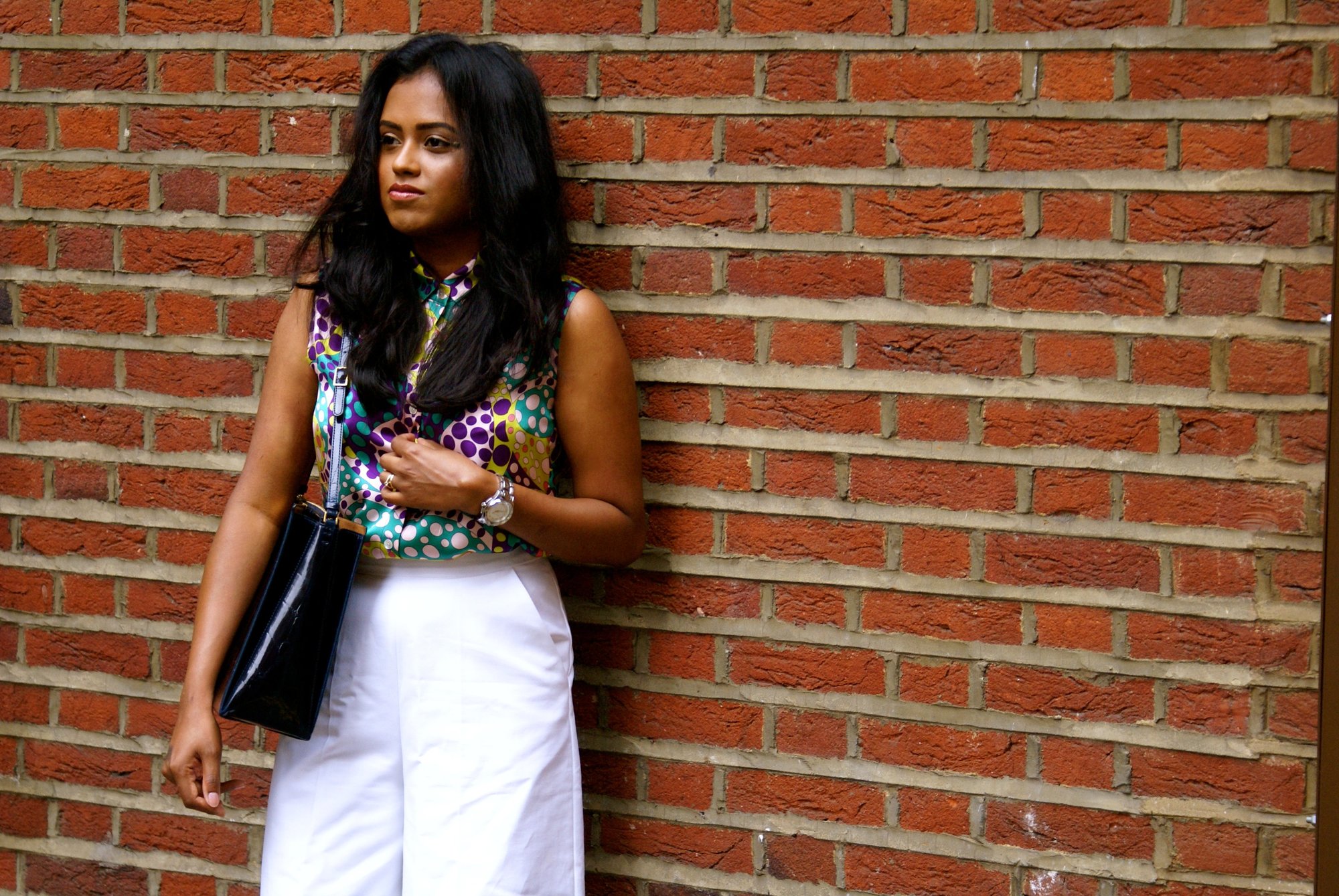 London Fashion Week : It is that time of the year the excitement combines with creativity and style and I find myself to be on a constant run around London and needless to say the intention of wanting to look a bit more put-together than usual.
This year is such special one. I have always been excited for LFW yet this is the very first year I am wearing pieces from my own clothing line for various different days of LFW. In many ways it is a dream come true and I still cannot believe every time I put on a piece from Sachini, it still takes a few moments to sink in.
For the first day, I am wearing this Sleeveless silk shirt – Orchid Garden combined with Long Culottes in white for a overcast yet reasonably a warm day in London. While these Long culottes are so versatile and so easy to style they also keep me nice and warm from early morning events to evening parties. They are lined with 100% silk satin and I realise how important it is to be cosy in what you are wearing. It definitely makes such a great difference to the way I look and feel. The Orchid gardens shirt is one of my favourites from the Spring Summer collection and I had so many lovely compliments during LFW on its vivid range of colours and the smart yet classic cuts of the shirt.
Running around the day in London has been made so easy by this gorgeous yet very comfortable Roberto Cavalli Sandals. My Stella McCartney Bag in Blue Crocodile polishes off this outfit and it can carry my essentials for the day including my camera, external charges, makeup, wallet and half a dozen other things that I reach for during the day.
All in all, it was a fun day and I feel very proud to belong to such an intensely creative industry and the start of LFW is a reminder of the great passion and talent around us!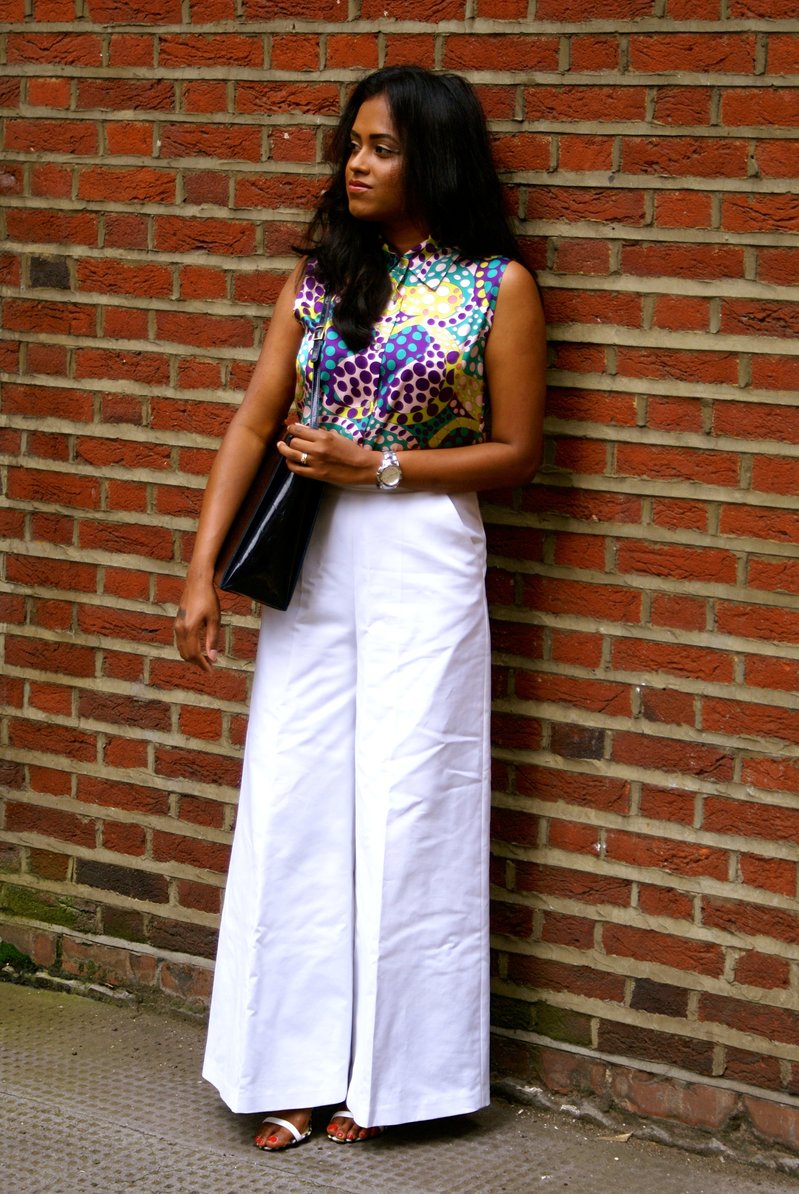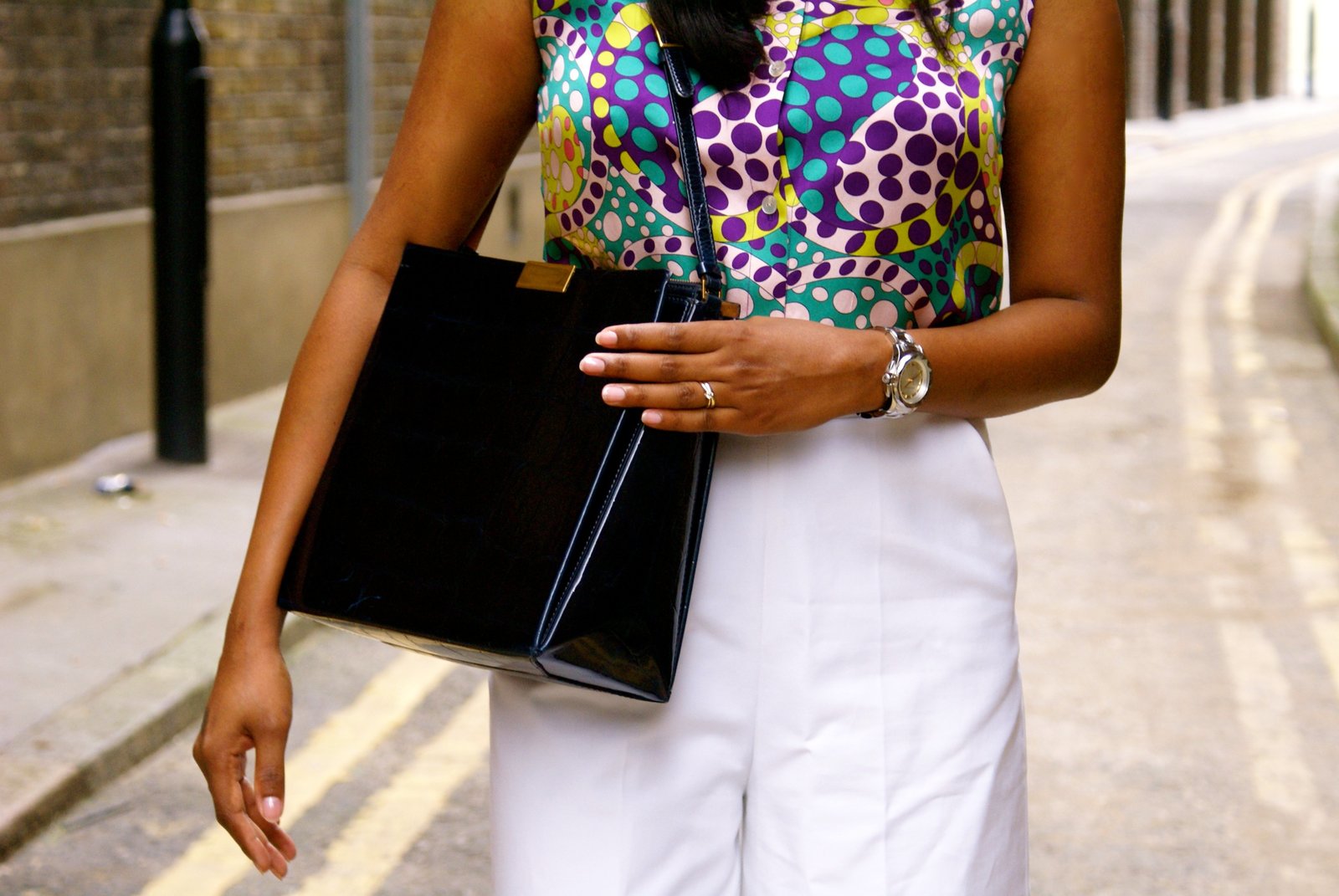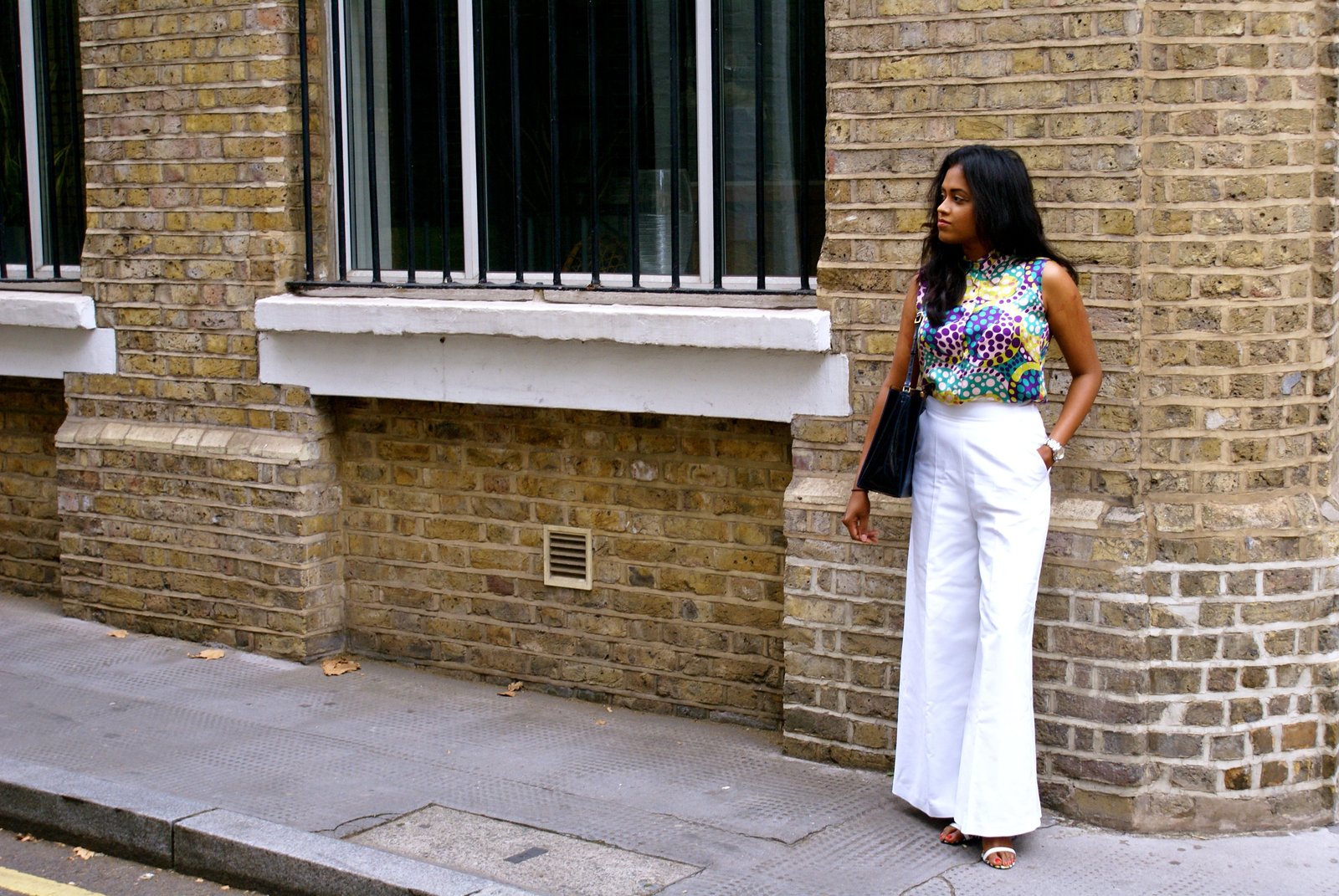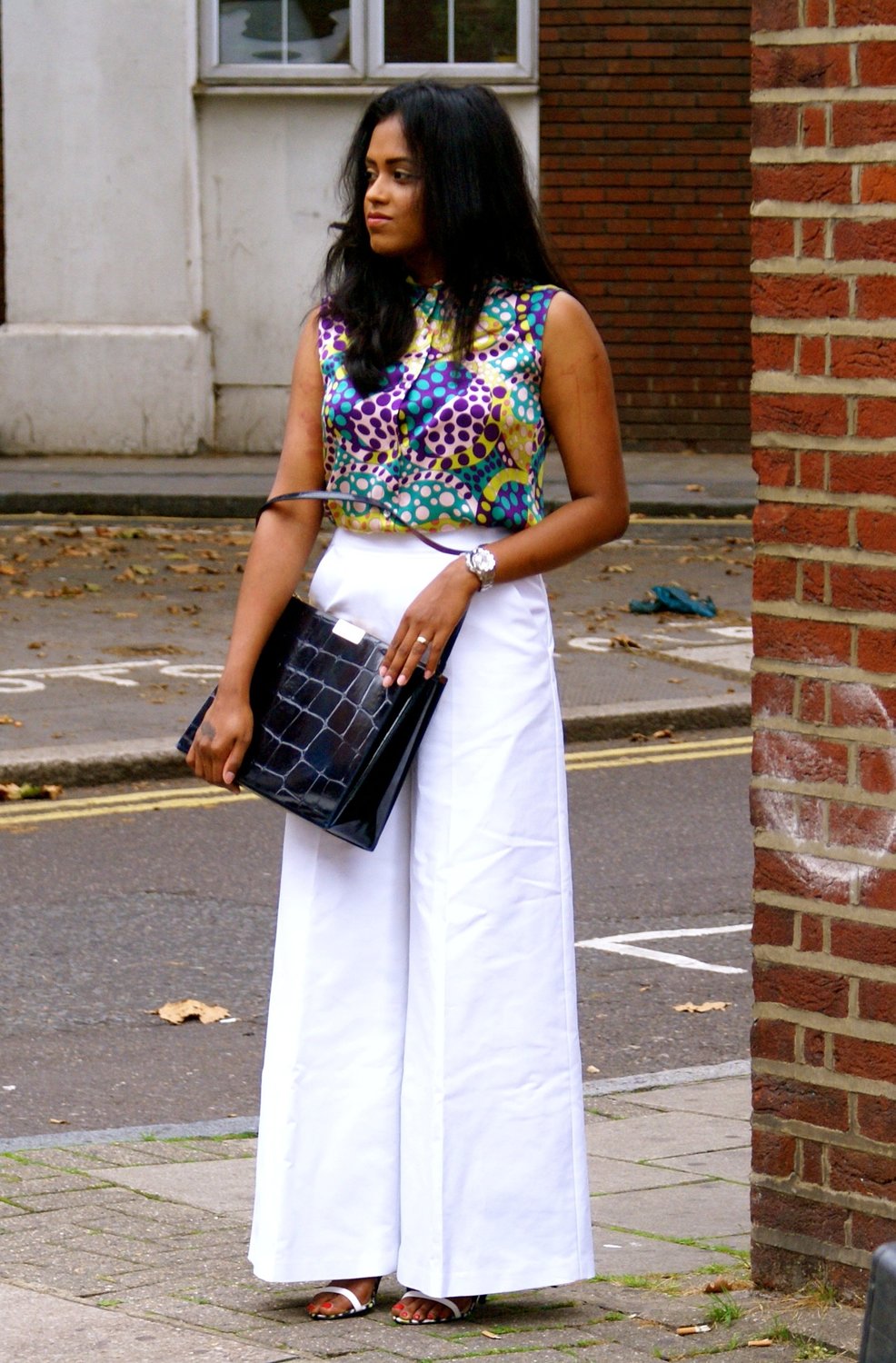 Sachini Sleeveless silk shirt – Orchid Garden
Sachini Long Culottes in white
Roberto Cavalli Sandals – Very Similar Here