Why She is the Lipstick Queen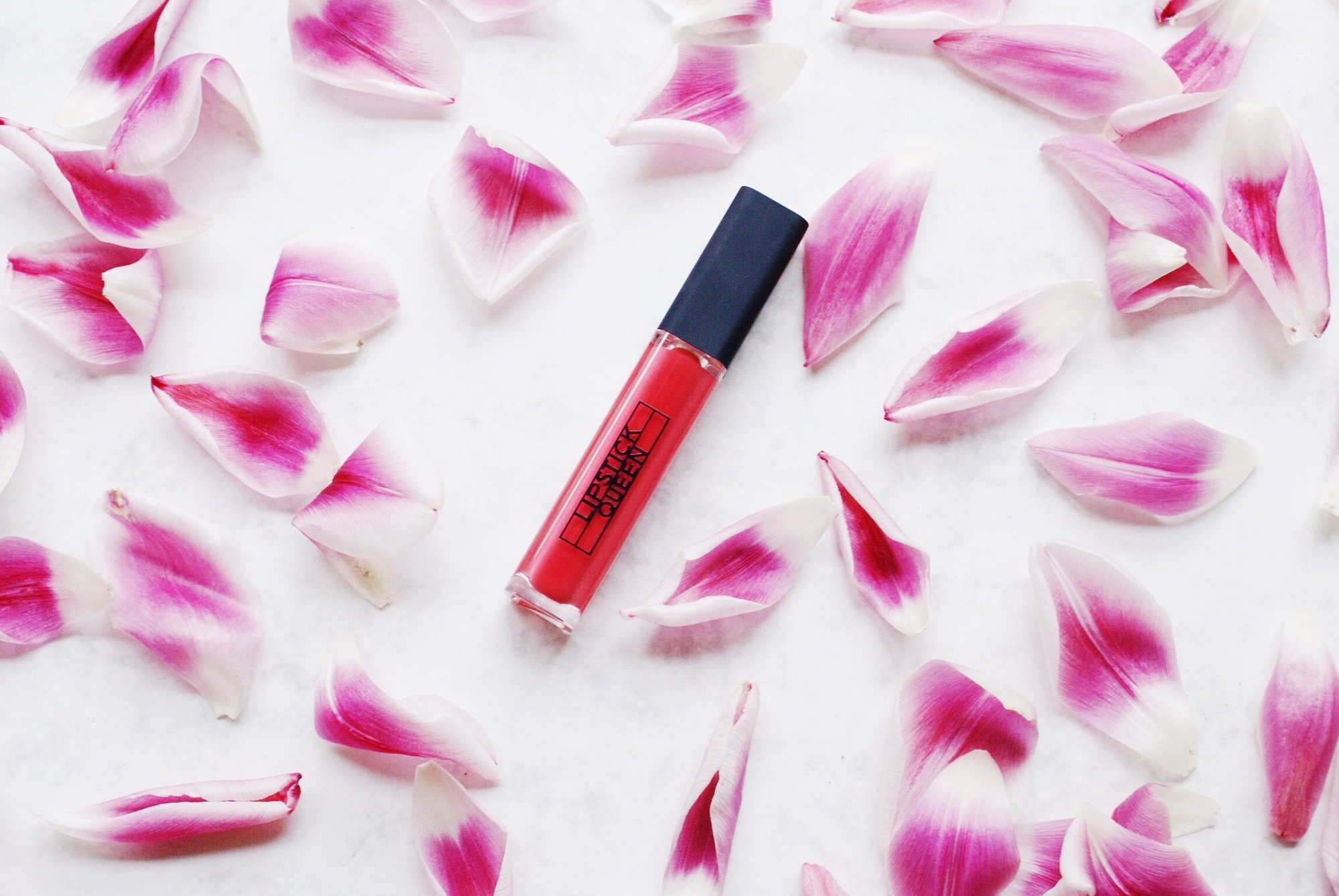 I had been quite intrigued by the Lipstick Queen as a brand. I think that it started out mainly due to how much I admire entrepreneurs like Poppy King. But then I actually looked into the brand and its products quite recently. I was on a hunt for the perfect liquid lipstick and have been trying a lot of brands from both high street and high-end. But I didn't find anything that I was passionate enough to share or write about, that is until I picked up some Liquid Lipsticks from LipsStick Queen from SpaceNK on a whim.
I would say, they are probably the most long lasting liquid lipsticks I have tried on. They easily last a few meals and a numerous number of coffees during the day. Lipstick Queen's 'Famous Last Words' collection combines the look and feel of a gloss with the long-lasting coverage of a lipstick. 'So Long' is a deep red hue that glides on effortlessly, drying to a matte finish that feels soft and comfortable.
What drawn me to the Lipstick Queen counter at the first place was the intensity and the range of bright colors available. Given that we are welcoming spring with open arms, I couldn't be happier with such a gorgeous and spring-like a collection of liquid lipsticks.
As for the price point, they stand with other similar high-end brands such as Hourglass and Anastasia. The liquid lipsticks retail at £20 in the UK and for $24 in the US.